Circles.Life is relatively new to the Australian market, but the telco is making its presence known with this killer SIM-only deal – new customers can score a massive 100GB of data for just AU$28 a month.
While that incredibly low price is only available to new signups for their first three months with the service, the cost only bumps up to AU$38 each month after the fact, which still edges out the competition to be the best SIM-only plan for data hungry users.
SIM-only plans tend to offer less data than their phone contract counterparts, and if they do have large pools they're usually much more expensive – the next most affordable 100GB plan after this Circles.Life deal costs AU$50 per month.
The 100GB data plan includes unlimited national calls and text, and even though you're getting a solid amount of data, Circles.Life offer "bill shock protection" with all its plans. So if you accidentally go over your base amount, there's a 3GB buffer before you'll be charged extra, and if you happen to need it, you can purchase an additional 20GB for just AU$10.
Circles.Life is also offering 300 minutes of international calls to 15 countries for an added AU$5 per month, which is particularly helpful at the moment when we can no longer visit our family and friends overseas.
To knock AU$30 off your first three months with Circles.Life, just use the code 10FOR3 at checkout.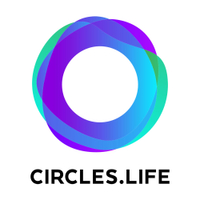 Circles.Life | SIM-only | 100GB data | AU$28 per month (for first three months, then AU$38 per month)
If you find yourself burning through both your data and your pocket each month, then you'll want to considering bringing your handset over to Circles.Life. New customers will net themselves a huge 100GB of data for AU$28 for their first three months, before it bumps up slightly to AU$38 each month. That makes it the best SIM-only plan for high data users, which will be powered by the Optus 4G Plus network. It's a month-to-month plan, and you're free to cancel anytime without facing fees. Just don't forget to use the code 10FOR3 when checking out.