Optus and Telstra have been locked in a fierce duel for the telco crown for years now, and while each offers its own perks, they've never been better in terms of value.
While Virgin Mobile tends to take the cake for the exceptional budget plans, the mid-tier plans that Optus offers are seriously compelling, and if you're after big data, this provider has little in the way of competition. Other perks like Optus Sport and National Geographic subscriptions sweeten the deal, and if you stream music with Spotify, Google Play or iHeartRadio, it won't count towards your data cap.
After digging through what Optus has to offer, we've picked out three of the best plans to suit different needs. Whether you're after the best budget option, best balanced plan or one with massive data, we've got you covered.
Best budget option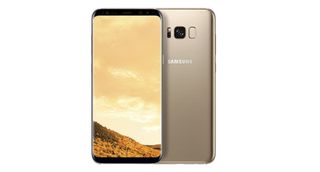 Samsung Galaxy S8 | 20GB data | 150 international minutes | $59 pm
If you're looking for an Android handset but you're not looking to spend a fortune, you're in luck! This plan will net you the best Android phone available, the Samsung Galaxy S8, along with a generous 20GB data plan. On top of this, this limited time offer from Optus has 150 minutes of included international calls and access to all the Optus extras, such as data-free streaming from Spotify, Google Play Music and iHeartRadio, as well as Optus Sport and National Geographic subscriptions. Total cost over 24 months is $1,416
View Deal
Best overall value
Samsung Galaxy Note8 | 25GB data | 300 international minutes | $79 pm
This limited promo offer from Optus is stellar value – not only will you be scoring the best big phone that you can buy, but you'll also be living it large on a heavily discounted 25GB data plan. To stretch your data further, streaming via Spotify, Google Play Music and iHeartRadio won't count towards your cap, and neither will selected mobile TV services. Total cost over 24 months is $1,896
View Deal
Best big data plan
iPhone X 256GB | 200GB data | Unlimited international minutes | 1.5GB roaming data | $149 pm
If you REALLY need data then there is no better deal available right now than this 200GB plan from Optus. Once you get up to this end of the deal spectrum, you may as well pair it with the most expensive phone available (the iPhone X with 256GB storage) as it will cost you the same each month as the iPhone 8 with only 64GB of storage. You'll score 1.5GB of roaming data each month and unlimited roaming talk and text as well, not to mention unlimited international minutes. Total cost over 24 months is $3,576
View Deal