If you're a TechRadar reader looking for a new broadband package or provider, we have an exclusive deal that you might want to check out.
If you're quick, you can get Sky's Superfast broadband for £26 per month. Plus, new customers are eligible for a free £75 gift card (opens in new tab). The deal ends at midnight on March 16, so you don't have long left to sign up.
This is a broadband-only package and with the Superfast option you get average speeds of 59Mbps. As you might expect - as this is usually the case with Sky Broadband deals - it's also an 18-month contract. With these speeds, it's a great choice for any small or medium households who enjoy plenty of 4K streaming, online gaming or data-intensive browsing. It can also handle multiple devices being used all at once.
However, if you're an existing Sky customer you unfortunately won't be eligible for this deal and the gift card. So if this is the case, and you are in the market for a new broadband package, you might want to have a look at our guide to the best broadband deals to see what else currently available.
Those that are interested in our exclusive deal should note that the four £75 gift cards you can choose from are:
Tesco gift card
Giftcloud gift card
Sainsbury's Everyday Shopping Card
M&S E-Gift Card
Our exclusive Sky Broadband deal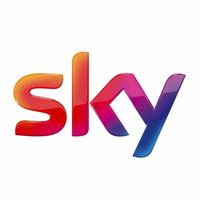 (opens in new tab)
Sky Superfast broadband | £26 a month | 18-month contract | 59Mbps average speeds | +FREE £75 gift card (opens in new tab)
With this exclusive deal you can get Sky's Superfast broadband, which offers speeds of 59Mbps on an 18-month contract. With these speeds, small to medium households will be able to comfortably stream in UHD, game online and browse on four or more devices all at once. If you're a new customer, you can also get a free £75 gift card as part of this deal when you successfully sign up. You don't have long to make the most of this though, as the deal ends at midnight on March 16.
More reasons to choose Sky Broadband
Sky is one of the UK's leading broadband providers and as well as the variety of deals you can get (like our featured one above), there are many other reasons why millions of UK consumers choose Sky for their internet.
Sky is often praised for its quality customer services and tends to score well on most review sites for it. One of the plus points here is that you can get assistance online and over the phone with your broadband if you need it. Sky also regularly offers rewards and incentives for customer loyalty too - with one example being its Sky VIP programme. What's more, you can often upgrade to better tech and access different Wi-Fi boosting options if you want them.
Unlike some other ISPs, you can also get lots of bundle deals and add on TV packages with your broadband. You can even tailor these to your specific viewing preferences, whether its movies, sport or entertainment. To find out more about this, head to our best Sky Broadband and TV bundle deals page.
In addition to this, Sky's range of broadband speeds and its reliable network can make it a solid and dependable choice for any household or business of any size. Right now, in terms of speeds, the current Sky Broadband offering is:
Essential Plus – average speed 11Mbps
Superfast 35 – average speed 35Mbps
Superfast - average speed 59Mbps
Ultrafast - average speed 145Mbps
Ultrafast Plus - average speed 500Mbps
Gigafast - average speed 900Mbps
A downside to Sky Broadband it does tend to sit at the more expensive end of the market, especially if you can't get a deal on it. So if you do want something cheaper, or you just want to know what else is available in your area, enter your postcode into the widget below to find out what's on offer right now:
Loading...