Cable giant Comcast wants to be Roku – and is making a 4K streaming box to prove it
If you can't beat 'em, join 'em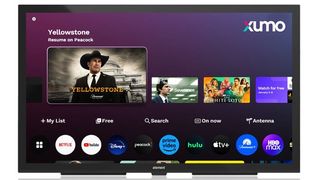 (Image credit: Comcast)
Cable TV giants Comcast and Spectrum are ready to get on the FAST (free ad-supported streaming TV) train big time. As reported by Cord Cutters, the two pay-TV companies are engaged in a joint venture to release their own 4K streamer called the Xumo Box, which will be rolled out to Comcast and Spectrum subscribers sometime this year.
According to the Cord Cutters report, the Xumo box is basically a re-branding of Comcast's existing Flex streaming player, which it had previously offered free to some subscribers of its Xfinity high-speed internet service.
Xumo, the main source of the free ad-supported TV content the box will stream, is a service Comcast bought back in 2020 that offers a profusion of reality TV, crime, cooking, home shows, and more, with B-grade movies thrown into the mix.
The best streaming devices are no strangers to FAST services, with Roku sticks offering up The Roku Channel plus a Live TV portal, and Amazon's Fire TV streamers offering Prime Video's Freevee. The best 4K TVs also provide their own take on FAST, such as Samsung TV Plus and LG Channels (basically Xumo).
With so many options for free TV streaming available to viewers, it seems odd that major cable companies like Comcast and Spectrum want to burst into the overcrowded FAST market. Both companies have built successful business models based on bundling channels, many of which feature ads, and selling that service to customers. Why would they want to release a cheap streamer?
Not only are Comcast and Spectrum going after the FAST market with their Xumo Box, but they will also release a Xumo TV smart TV later this fall for sale at Walmart and other retailers, according to the Cord Cutters report.
Analysis: Not so FAST, Comcast
FAST services offer a free source of entertainment to supplement viewers' streaming subscriptions. In many ways it's a win-win situation: viewers get free TV channels (in most cases, lots of them) to watch and streaming platforms such as Roku, Amazon, and now Comcast earn revenue from advertising.
The Xumo box will also provide premium streaming apps like Netflix and Disney Plus. But the main goal here seems to be to get the Xumo free streaming TV portal in front of as many eyeballs as possible in a bid to scale up FAST revenue.
The fact that Comcast will also be selling a smart TV at Walmart means it's dead serious about taking on both Amazon, which has had success selling its brand of Fire TV smart TVs, and Roku, which recently launched its own-branded Roku Plus Series and Select Series TVs. The prize? Loads of FAST revenue as existing cable TV subscribers turn to streaming, and new customers are acquired after buying cheap Xumo smart TVs at discount stores.
Some may be wondering if this plan cannibalizes these companies' existing cable TV business. The answer is yes – it certainly does, and it's in many ways a commentary on the precarious state of the cable TV industry as flocks of viewers cut the cord.
But cable TV companies also deal in broadband internet access. Clearly, selling internet access is where the money is at (something that my upward-inching Spectrum bill can confirm) for them, and since broadband internet access is required to stream 4K to a Xumo Box or Xumo smart TV, they will remain in business, and at the same time pick up additional revenue from FAST. Or at least that's the plan – we'll see how it pans out.
Sign up for Black Friday email alerts!
Get the hottest deals available in your inbox plus news, reviews, opinion, analysis and more from the TechRadar team.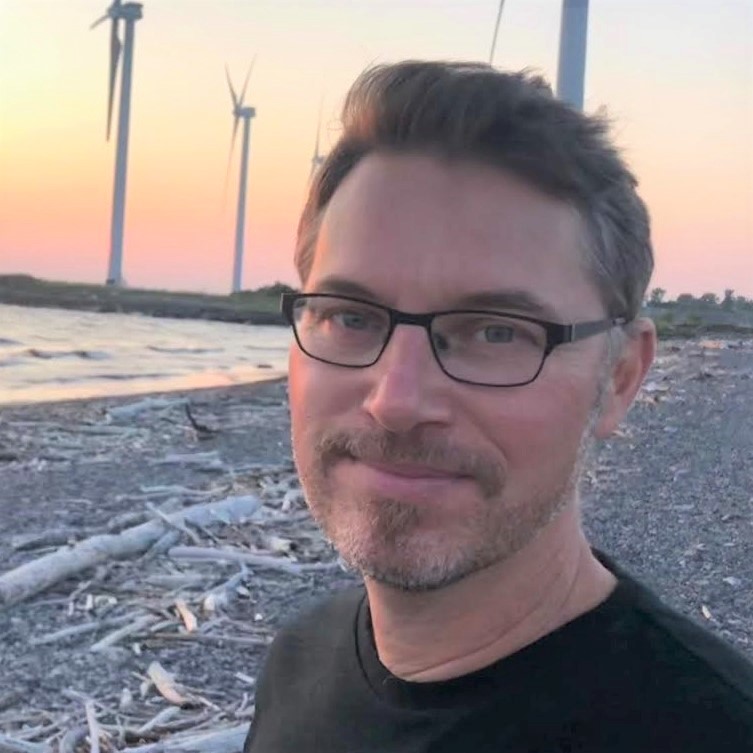 Senior Editor Home Entertainment, US
Al Griffin has been writing about and reviewing A/V tech since the days LaserDiscs roamed the earth, and was previously the editor of Sound & Vision magazine.
When not reviewing the latest and greatest gear or watching movies at home, he can usually be found out and about on a bike.