True Wireless Stereo earbuds or TWS are one of the most sought-after gadgets nowadays. These tiny gadgets have become an essential item that you carry along with your smartphone.
The best true wireless earbuds offer the best audio performance and carry the latest tech available in the market. These can come close to some of the best-wired earphones, and some can even be considered audiophile grade in terms of audio quality. It is a commendable feat that the TWS' has come a long way from being a niche gadget a few years ago.
Best TWS in India
1. Sony WF-1000XM4 Wireless Earbuds
2. Sony WF-1000XM3 True Wireless Earbuds
3. Sennheiser CX True Wireless
4. Sennheiser Momentum True Wireless 2
5. Bose QuietComfort Earbuds
6. Lypertek Pureplay Z3
7. Sony WF-C500 true wireless earbuds
8. Apple AirPods Pro
9. Oppo Enco X2
10. Apple AirPods (3rd generation)
11. OnePlus Buds Pro
12. Jabra Elite 85t
13. Beats PowerBeats Pro
14. Samsung Galaxy Buds Pro
The best true wireless earbuds cost as much as a mid-segment smartphone, and the features and audio performance it offers do justify their pricing. Sure, you can get a basic TWS for less than one-tenth of the price of the best TWS that we have featured here, but if you were looking for just any TWS, you won't be here. You want the best of the best and we have featured just that here.
When we are talking of the best in the lot, factors like audio quality, wireless connectivity, design etc. are some of the key features at which these buds are ranked. These also include hands-free voice control, and active noise cancellation, along with support for Hi-Res Audio codecs. Hence, the below list of the best true wireless earbuds is among the ones that rank high on all these parameters.
This list has products like Sony WF-1000XM4 and WF-1000XM3, a couple of TWS from Sennheiser, Apple's AirPods and more which are all high-end meaning they often have a similarly high-end price tag. However, there's a growing market of cheaper wireless earbuds that are great if you want good sound quality without breaking the bank, look at our best budget wireless earbuds guide for our top picks.
Best true wireless earbuds in India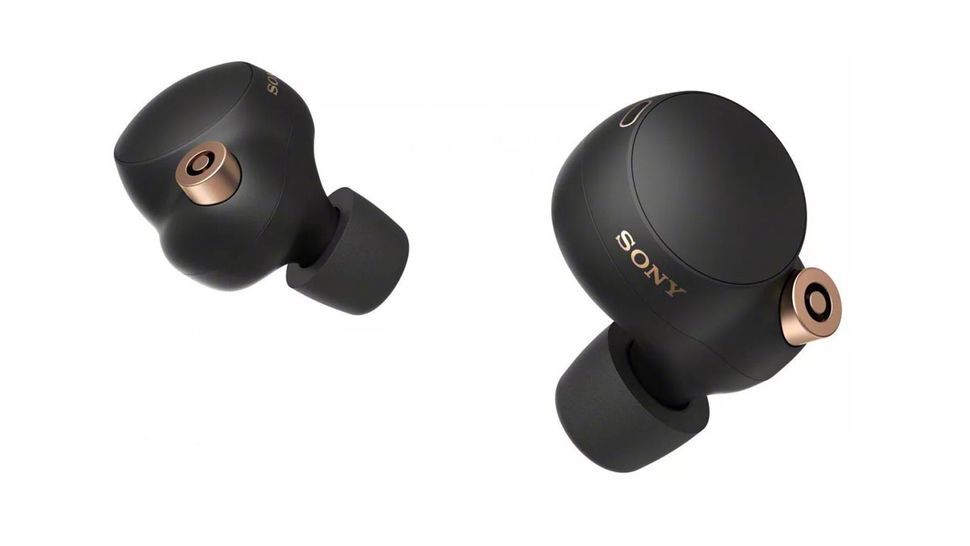 The WF-1000XM4 improves whatever the Sony WF-1000XM3 offered - which means that it sets the bar even higher.
Compared to their predecessors, the Sony WF-1000XM3, we found that the new wireless earbuds offer enough quality-of-life features to make them worth upgrading to, even if they are more expensive.
A more compact design means that the WF-1000XM4 are more comfortable than their predecessors, while their accompanying control app makes it easy to adjust their EQ settings for a personalized sound.
The audio quality is among the best you'll get from a pair of wireless in-ear headphones, and DSEE Extreme upscaling means you'll get an approximation of high-resolution sound from standard-definition digital audio files.
While other true wireless earbuds surpass the Sony WF-1000XM4 in particular areas – noise cancellation, for example – no other model comes close to offering such excellent quality across the board. That's why the Sony WF-1000XM4 are hands-down the best true wireless earbuds you can buy today.
Read more: Sony WF-1000XM4 review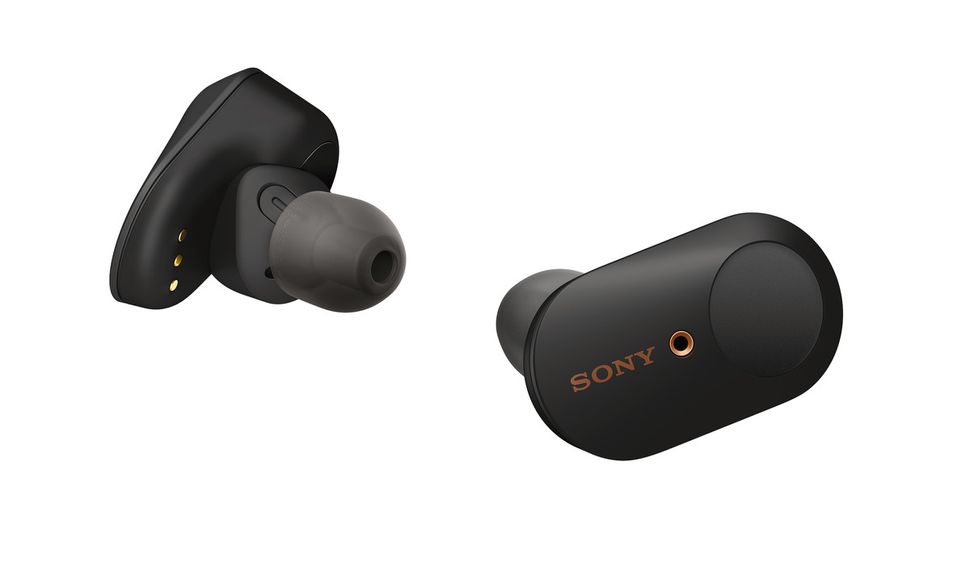 One of the most popular truly wireless earbuds globally, the Sony WF-1000XM3 are still a great buy, especially considering the current price tag which is just under Rs 15,000. These offer class-leading noise-cancelling, above-average battery life and loads of smart features.
Globally, the Sony WF-1000XM4 are already available and they are also expected to launch in India soon. But, if you plan on getting a Sony TWS, the WF-1000XM3 are still worth spending on. In addition to Bluetooth NFC pairing, there's Google Assistant support and familiar Sony audio processing refinements, including DSEE HX, which is available to restore subjective detail to lossy streams.
Don't be fooled by the tiny 6mm drivers onboard; they exude clarity and bring a believable soundstage with exquisite detail. Not just that, they work well for predominantly vocal content (like podcasts) too with a smooth mid-range.
With ANC turned on, we're looking at about 6 hours of playback on a single charge, with a bit more with noise cancellation turned off.
Read more: Sony WF-1000XM3 review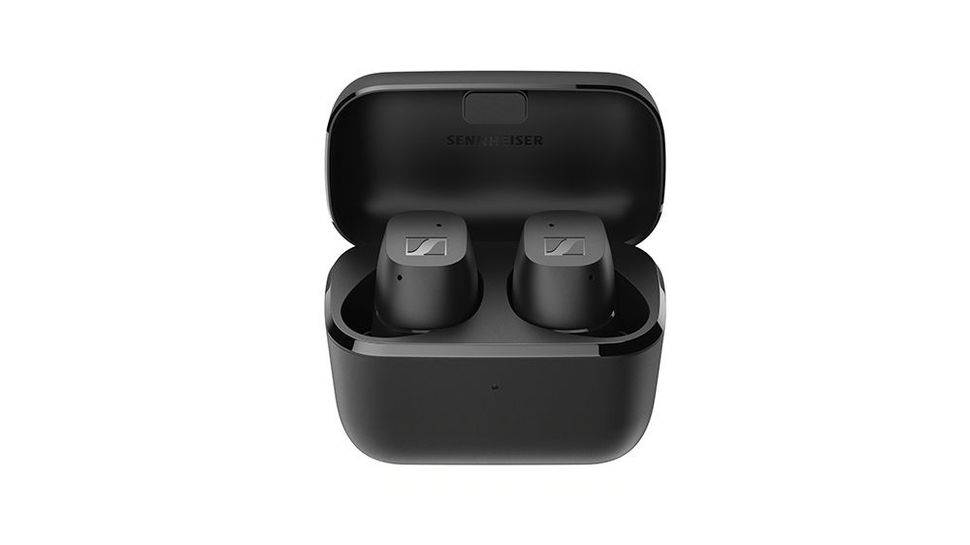 The Sennheiser CX True Wireless are the latest wireless earbuds from the German audio giant. Picking up where the CX 400BT before them left off, they're cheaper than their predecessors, despite including a host of upgraded features that comprises a longer battery life and better connectivity.
Audio quality is exactly what you'd expect from Sennheiser, with a wide soundstage, clear mids, detailed trebles, and powerful bass frequencies - and while audiophiles may prefer a less pronounced low end, we were still surprised by how good these earbuds sound for the price. Hi-res audio support is included, too, for those who want to eke out every last bit of detail from their music.
The controls and accompanying app are very easy to use, and Bluetooth 5.2 connectivity ensures a stable connection with your device.
Thanks to a recent firmware update, you can now customize the touch controls via the Sennheiser Smart Control app, which is a handy feature that makes these buds feel a little more personal.
Our only real bugbear is the CX True Wireless' design, which we found far too bulky for our ears. We're hesitant to judge Sennheiser too harshly for this, since most users will probably be able to use them without issue.
Read more: Sennheiser CX True Wireless review
---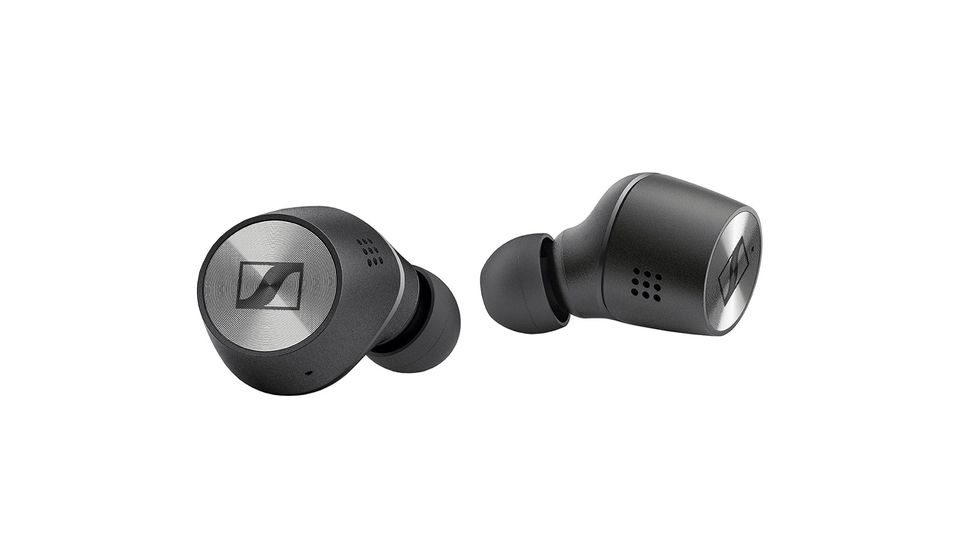 The Sennheiser Momentum True Wireless 2 boasts excellent sound quality, design and battery life, and is an easy recommendation for those looking for a premium product. They are amongst the best true wireless earbuds currently available, especially if the price and subjective discomfort are not deal-breakers for you.
These buds also look stunning as it comes with a shiny metallic touch-sensitive outer housing with a Sennheiser logo on the round body, making them look really sleek and classy. The charging case looks sophisticated with a woven finish that will match the colour of your bud. With over six hours of battery life in the buds and more than two full charges in the case.
The Momentum True Wireless 2 are packing 7mm dynamic drivers, which are rated to deliver "outstanding stereo sound, with deep bass, natural mids, and clear, detailed treble." The noise cancellation is also on par with the Sony WF-1000XM3.
Read more: Sennheiser Momentum True Wireless 2 review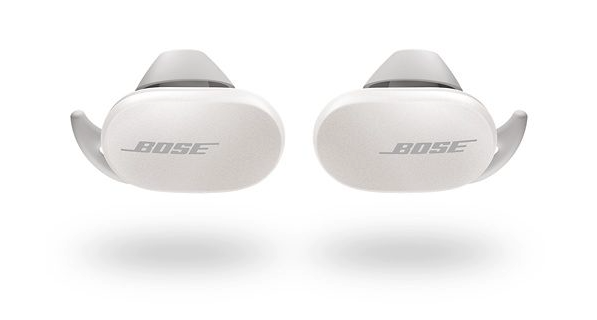 In its second attempt, Bose gets a major win with the QuietComfort earbuds. These earbuds are a lot better than the SoundSport Free 一 not only is the design a lot better, the noise cancellation is exemplary. The sound quality is also really very good with superb clarity. They're incredibly comfortable and well balanced too, despite their bulky form factor.
You get 10 adjustable ANC levels 一 at level 5 – you'll be hard-pressed to hear much of what's happening around you and at level 10 it blocks out pretty much everything except high-frequency sounds. Thanks to the excellent noise cancellation on these 'Buds, you can truly enjoy your favourite tunes without being disturbed by anything else around you.
In terms of battery life, the Bose QuietComfort earbuds, with ANC set at maximum, we got about 5 hours 45 minutes – that's including making a few calls, as well as calling up the voice assistant a few times, all through touch controls.
Read more: Bose QuietComfort Earbuds review

It is a rare sight to see a product getting reviewed by Techradar with a 5-star rating. This is one of such products, Lypertek Tevi or Lypertek Pureplay Z3. Not just that, it was voted Techradar product of the year 2019.
It has been in the market for some time now and has collected rave reviews for its exceptional audio quality. The audio quality from its 6mm graphene drivers can even rival the likes of the Sony WF-1000XM3. It offers a very balanced sound signature and it would be something the audiophile in you would be very pleased with.
It comes with a battery life of 10 hours for the buds and 70 hours for the case. But it does not come with ANC support.

If you like Sony earbuds but can't afford the WF-1000XM4, the Sony WF-C500 are a fantastic alternative.
A rapid, detailed and thoroughly engaging sound belies their low price, even if the soundstage is a little narrow for our tastes. The bass is a little recessed too, so if audio performance is your top priority it might be worth spending a bit more.
A light and comfortable design make the WF-C500 a pleasure to wear. And, in spite of their small size, the touch-sensitive housings are easy to use, allowing you to adjust your music playback, take calls, and summon your device's voice assistant.
If you prefer, control is also available via Sony's exemplary 'Headphones Connect' app. This is where you can adjust EQ settings, set your Bluetooth priorities, let the app have a good look at the shape of your ears (the WF-C500 are compatible with Sony's '360 Reality Audio' spatial audio algorithm) and toggle the Digital Sound Enhancement Engine on or off.
At 20 hours, the all-in battery life is a little disappointing. However, 10 hours from the buds alone isn't all that bad and will suit anyone who enjoys long listening sessions.
Read more: Sony WF-C500 review

If you own an Apple device, these are hands-down the best you can get as an audio companion. The new noise-cancelling feature is neat and useful, and the overall improvements to sound and design couldn't be more welcome – though, they are quite pricey.
While the fit is better than the original AirPods, you will need to get used to controlling them with the capacitive, touch-sensitive ridge on each stem – this takes some getting used to, but it's a neat way to activate noise cancellation and skip tracks.
The sound quality of the AirPods Pro has certainly improved since the previous iteration – there's a notable emphasis on vocals and bass. The battery life is strong and we found that the advertised four-to-five hours from a single charge was accurate.
Read more: Apple AirPods Pro review

Oppo Enco lineup of products gives stellar audio quality for the money. Oppo Enco X2 is the successor to Oppo Enco X, and it improves on the audio quality and ANC on its predecessor.
It comes with one of the best Active Noise Cancellation in the segment, it goes up to 45dB of noise reduction. It comes with transparency mode and various levels of noise cancellation. It is IP54 rated for dust and water resistance.
Talking about the battery life, the earbuds support 40 hours of listening time. And there is support for wireless charging.