Drop everything: our top-rated air fryer is now just $60 with this incredible Black Friday deal
Enjoy home-cooking with the best air fryer for less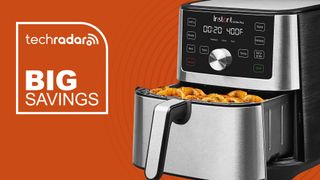 (Image credit: Future)
When it comes to the best air fryers, the Instant Pot Vortex Plus 6-in-1 remains king with its impressive crisp, evenly browned results, and several cooking functions. Well, for Black Friday, it's an even better proposition for busy-bodies with not a lot of time for home-cooked meals.
The 4-qt model of the Instant Pot Vortex Plus 6-in-1 is 45% off on Amazon right now, knocking its over $100 price down to just under $60. That's a fantastic value and one of the best Black Friday air fryer deals we've come across so far.
Though admittedly, we're still three days away from the official date, and Black Friday deals are still coming in, this is a must-grab as we haven't seen this air fryer drop this low since March 2022. That means that it's the lowest it's ever been this year, and only $1 more than its record-low price.
Our best air fryer overall is now under $60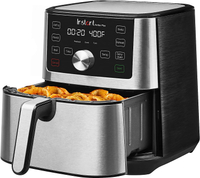 Instant Vortex Plus 4-Quart Air Fryer Oven: was $109.95, now $59.95 at Amazon
This air fryer is getting the biggest discount ever on Amazon, dropping to $59.95 thanks to Amazon's 45% discount. That's a great deal for this 4.5 out of 5-rated air fryer, which comes with six different functions, and Instant's EvenCrisp technology for even cooking.
Although this version of the Instant Pot Vortex Plus 6-in-1 doesn't come with a clear window and Instant Pot's OdourErase technology, it's still a strong contender and one of the best air fryers you can buy today. Instant Pot is a trusted brand in the air frying community, and its Vortex Plus line is among the best-rated out there. So, you can rest assured that this one delivers top-notch quality, not just in performance but in design and ease of use as well.
In our review of the ClearCook & OdourErase model, we found the Vortex Plus line to deliver excellent results, with evenly-cooked food that is crisp on the outside and juicy on the inside. It's versatile as well, offering several different cooking functions so you have an appliance that can not only air fry but also bake, roast, grill, reheat, and dehydrate.
This line tends to be on the pricier side of the air fryer market - naturally since you're not just getting top quality but also paying for that brand name as well - but what we love about this Black Friday air fryer deal from Amazon is that it brings its price back down to Earth, making it more accessible to us mortals who are trying to save money.
In fact, with this deal, the Instant Pot Vortex Plus 6-in-1 costs as much as other budget air fryers on the market. So you're getting the best for much, much less.
Follow TechRadar on TikTok for news, reviews, unboxings, and hot Black Friday deals!
More Black Friday deals
Sign up for Black Friday email alerts!
Get the hottest deals available in your inbox plus news, reviews, opinion, analysis and more from the TechRadar team.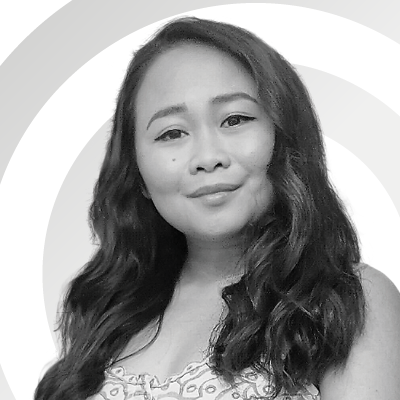 Computing Reviews and Buying Guides Editor
Michelle Rae Uy is the Computing Reviews and Buying Guides Editor here at TechRadar. She's a Los Angeles-based tech, travel and lifestyle writer covering a wide range of topics, from computing to the latest in green commutes to the best hiking trails. She's an ambivert who enjoys communing with nature and traveling for months at a time just as much as watching movies and playing sim games at home. That also means that she has a lot more avenues to explore in terms of understanding how tech can improve the different aspects of our lives.