Which Garmin watch should you buy on Amazon Prime Day? Here are my top 3 picks
These are the Garmin watches to look out for on Prime Day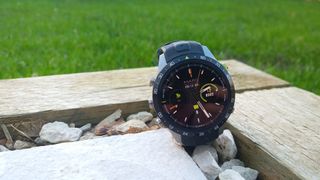 (Image credit: Future)
Amazon Prime Day has been officially announced, and early deals are beginning to pop up. Leading up to July 11 and 12, we're expecting to see some great discounts on lots of wearables and other health and fitness tech, including some of the best Garmin watches.
Garmin watches are excellent health and fitness companions if you're into exercises such as running, cycling, swimming, hiking, skiing, golfing… practically any exercise where you're traveling from place to place outdoors can benefit from a Garmin watch's GPS and health information. Movement trackers for golf swings, maps of the alpine slopes for skiing, and sophisticated ways to detect your foot stride distance on a run - these watches have it all.
There's a huge range of Garmin watches available, so there's one for every level of fitness, from the best cheap smartwatches for complete beginners and people who enjoy running a couple of times a week, to very expensive GPS watches designed for professional triathletes. Some of the cheaper watches won't have all the features listed above, so you'll need to pick and choose which one is right for you.
Fortunately, we often see big discounts across the Garmin range during the Amazon Prime Day period, and this year is shaping up to be no different. Below are the three watches I recommend keeping an eye out for during Amazon Prime Day.
1. Garmin Venu 2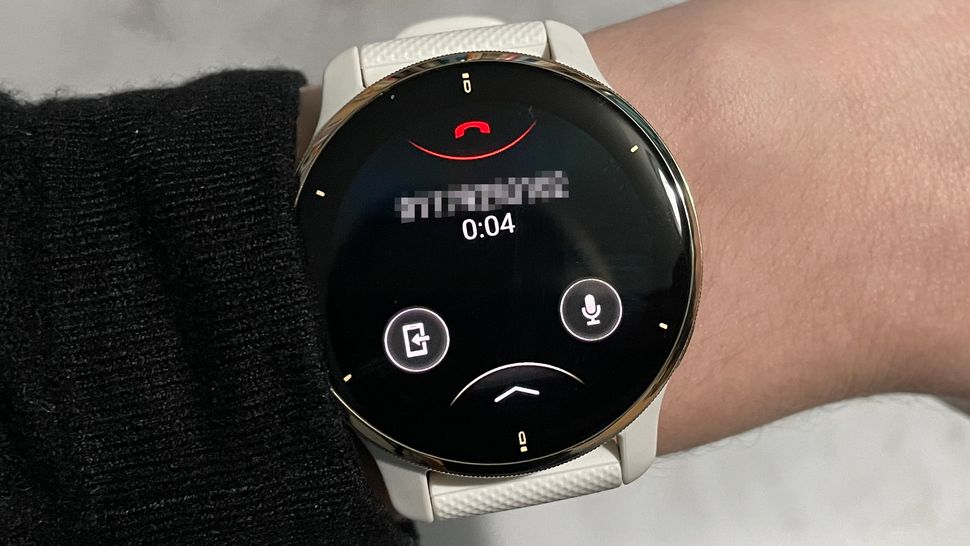 The Garmin Venu 2 is top of our best Garmin watches list, a perfect balance between a versatile everyday smartwatch and powerful training tool. It's a perfect all-rounder GPS watch, perhaps unsuited for professional orienteers and elites, but perfect for weekend warriors who love to go camping, running, or wild swimming, while still having that usable Apple Watch-style wearable you're able to wear to work every day. It's a great watch in every respect, so much so that we gave it five stars, and crucially, it's now a couple of years old.
The Garmin Venu 2 originally retailed at $399.99 / £349.99 / AU$629, but it can often be found for much less. It's usually older watches that get significant discounts over the Prime Day period as Amazon makes way for new stock, so you have an opportunity to get one of Garmin's best watches ever at potentially its lowest price ever, which would be a doozy of a deal.
2. Garmin Forerunner 55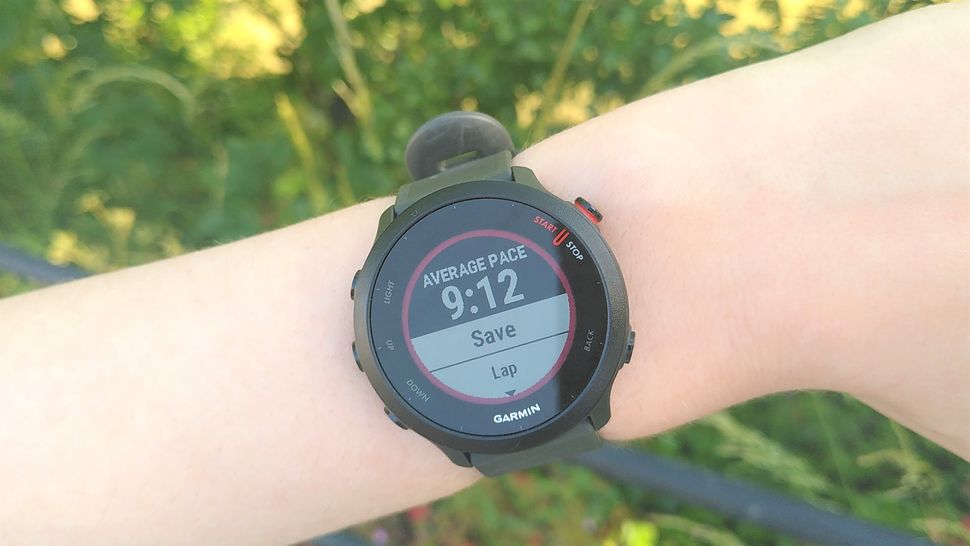 When I get asked by readers and friends what they should get as "a fitnessy watch for beginners" I usually ask them what kind of exercise they're looking to start off with. If they mention jogging, then my recommendation is either an Apple Watch or, if they're on Android, the Garmin Forerunner 55.
This is a simple, cheap, well-made GPS watch with a battery that lasts ages and tells you everything you need to know about your runs, step counts, calorie burn, sleep, and recovery. As the name implies, it's a running-specific watch and works well for the purpose, and you could quite happily wear this watch from your first 5K all the way up to your first half-marathon and beyond.
First launched at $199.99 / £179.99 / AU$329, it's usually found cheaper than that now, and I predict you'll able to get one in the sales for a hair over half price.
3. Garmin Epix (Gen 2)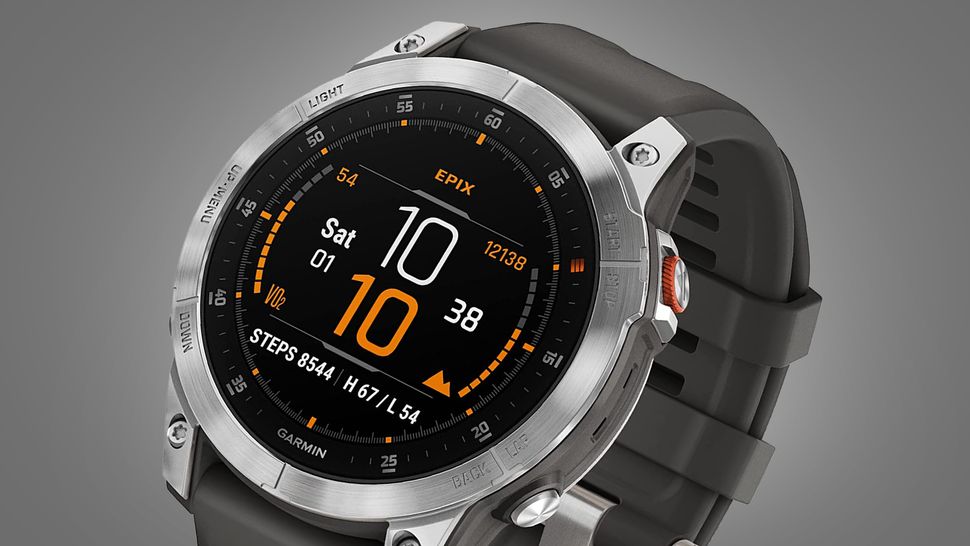 This is the other end of the spectrum. If you're an elite outdoors athlete, you need kit to match. The Garmin Epix (Gen 2) is the Garmin Fenix 7, an elite high-performance watch with massive battery life and sophisticated GPS tools, with a beautiful full-color AMOLED screen designed to be bright in all weather conditions.
Now that the Garmin Epix Pro and Garmin Fenix 7 Pro have been unveiled we're expecting a knock to the price of last year's non-Pro model in the Amazon Prime Day sales. Just as well, as the watch ordinarily costs around $899.99 / £799.99 / AU$1,399 - although, on Prime Day, bigger prices mean bigger discounts. A great one to snap up and use for your summer training plan.
Shop the early Amazon Prime Day sales here:
Get daily insight, inspiration and deals in your inbox
Get the hottest deals available in your inbox plus news, reviews, opinion, analysis and more from the TechRadar team.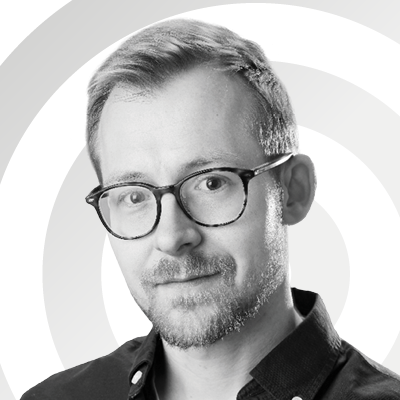 Fitness, Wellness, and Wearables Editor
Matt is TechRadar's expert on all things fitness, wellness and wearable tech. A former staffer at Men's Health, he holds a Master's Degree in journalism from Cardiff and has written for brands like Runner's World, Women's Health, Men's Fitness, LiveScience and Fit&Well on everything fitness tech, exercise, nutrition and mental wellbeing.
Matt's a keen runner, ex-kickboxer, not averse to the odd yoga flow, and insists everyone should stretch every morning. When he's not training or writing about health and fitness, he can be found reading doorstop-thick fantasy books with lots of fictional maps in them.