Want the best Black Friday Fitbit deal? The new Fitbit Charge 6 is cheaper than the Charge 5 right now
The Fitbit Charge 6 is actually cheaper than the old Charge 5 model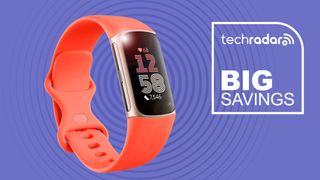 (Image credit: Fitbit)
The Fitbit Charge 6 hasn't been out long, but it's already seeing serious Black Friday deals across the board. This week, the Black Friday Fitbit deals are reaching an apex, and while we expected the older models' prices to get slashed in an attempt for retailers to clear away old stock, we hadn't been anticipating this deal.
The Fitbit Charge 6, which hit shelves only last month, is already cheaper than the older Fitbit Charge 5 in both the US and the UK. For US shoppers, Best Buy has the Fitbit Charge 6 down from $159.95 to just $99.95 at Best Buy, while the Charge 5 remains at full price. Even on Amazon, the Fitbit Charge 5 is currently hovering around $109.95, so getting an updated Charge 6 from Best Buy is still your best bet here.
In the UK? Same deal, this time from Argos. The Fitbit Charge 6 has a smaller £21 discount, from its full price of £139.99 to £119. The Fitbit Charge 5 is on sale at Argos for £129, so you're still £10 better off with an updated, more accurate device. It's worth noting you can get the Fitbit Charge 5 from Amazon for just £99 saving 42%, so if you're keen to save a further £20 and aren't bothered about the updated sensor array, new band designs and Google features like Wallet (replacing the old Fitbit Pay) and Maps, you can still grab the older device for a heavier discount.
Check out the deals in full below.
Grab the best Black Friday Fitbit deal from Best Buy in the US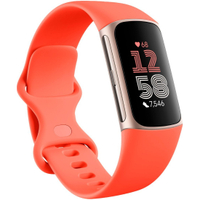 Fitbit Charge 6: was $159.99 now $99.95 at Best Buy
A huge discount on Fitbit's brand new tracker in all colors, with updated HR sensors, making it one of Fitbit's best overall fitness trackers. A comfortable band, a bright AMOLED screen, built-in GPS and Stress Management Score make this Fitbit a strong buy, and the cheapest it's likely to get as we approach Black Friday.
Grab the best Black Friday Fitbit deals from Argos in the UK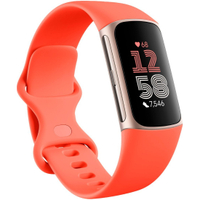 Fitbit Charge 6: was £139.99 now £119 at Argos
A not-so-huge £21 discount on Fitbit Charge 6, but still an excellent deal to be had. Made after Fitbit's acquisition by Google, Fitbit's own Fitbit Pay system has been replaced by Google Wallet, and Google Maps offers turn-by-turn navigation. This is an excellent Pixel Watch-lite option for the budget-conscious.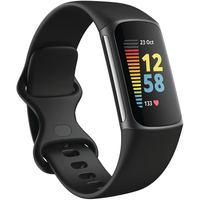 Fitbit Charge 5: was £169.99 now £99.95 at Amazon
Almost the lowest price it's ever been, the Fitbit Charge 5 was the brand's best tracker with a pretty AMOLED display, built-in GPS, and it can track heart rate, stress and sleep 24/7. Plus, it even has an ECG feature. Compare this with the Fitbit Versa 3, which hasn't got ECG and costs nearly twice as much. A more 'pure' Fitbit than the post-Google experience of the Charge 6.
If you're a Google Pixel phone owner the Fitbit Charge 6 can act like a cheap Google Pixel Watch option, with Google Wallet and Maps integration in addition to music controls and notification functionality. If you're in the market for a new Android model, you can also check out our Google Pixel phones Black Friday deals page.
More US Black Friday deals
More UK Black Friday deals
Follow TechRadar on TikTok for news, reviews, unboxings, and hot Black Friday deals!
Sign up for Black Friday email alerts!
Get the hottest deals available in your inbox plus news, reviews, opinion, analysis and more from the TechRadar team.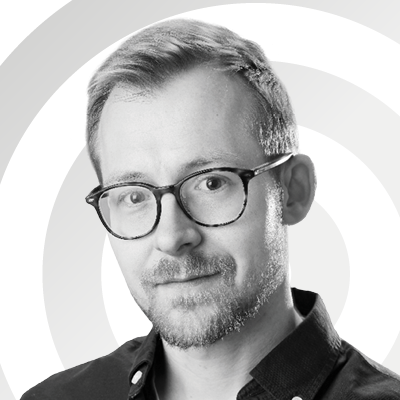 Fitness, Wellness, and Wearables Editor
Matt is TechRadar's expert on all things fitness, wellness and wearable tech. A former staffer at Men's Health, he holds a Master's Degree in journalism from Cardiff and has written for brands like Runner's World, Women's Health, Men's Fitness, LiveScience and Fit&Well on everything fitness tech, exercise, nutrition and mental wellbeing.
Matt's a keen runner, ex-kickboxer, not averse to the odd yoga flow, and insists everyone should stretch every morning. When he's not training or writing about health and fitness, he can be found reading doorstop-thick fantasy books with lots of fictional maps in them.