I'm a sucker, I'll admit, but I'd be tempted to pick up this Razer Blade 14 for $1,799.99 (was $2,799) at the official Razer Store today if I were looking to pick up a new machine.
Yeah, it's expensive. Yeah, it's a soon-to-be older model. But I'd still buy it. Why? Well, personally I think Razer laptops are easily some of the best gaming laptops you can buy right now, speaking from personal experience and this price cut brings this model down to its lowest-ever price. It's definitely not the gaming laptop deal I'd recommend for those on a budget... But I'm tempted for sure.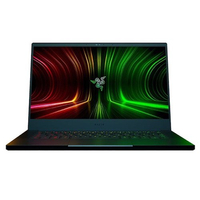 Razer Blade 14 gaming laptop: was $2,799 now $1,799.99 at Razer
Processor: Ryzen 9-5900HX
Graphics card: RTX 3080
RAM: 16GB DDR4
Storage: 1TB SSD
You can get a massive $1,000 off the stunning Razer Blade 14 today at the official Razer store - an absolutely awesome gaming laptop deal if you're searching for a premium machine. While not for everyone, the Razer Blade 14 is an amazing all-rounder thanks to its combination of high-end specs and a gorgeous compact 14-inch design. This particular model features a speedy RTX 3080 and a 165Hz 1440p display for silky-smooth gaming performance on the go. Check out our Razer Blade 14 review.
Performance level: 1440p, high to ultra settings
Specs score: ⭐⭐⭐⭐⭐
Value score: ⭐⭐⭐
Why I'd buy this Razer Blade 14 deal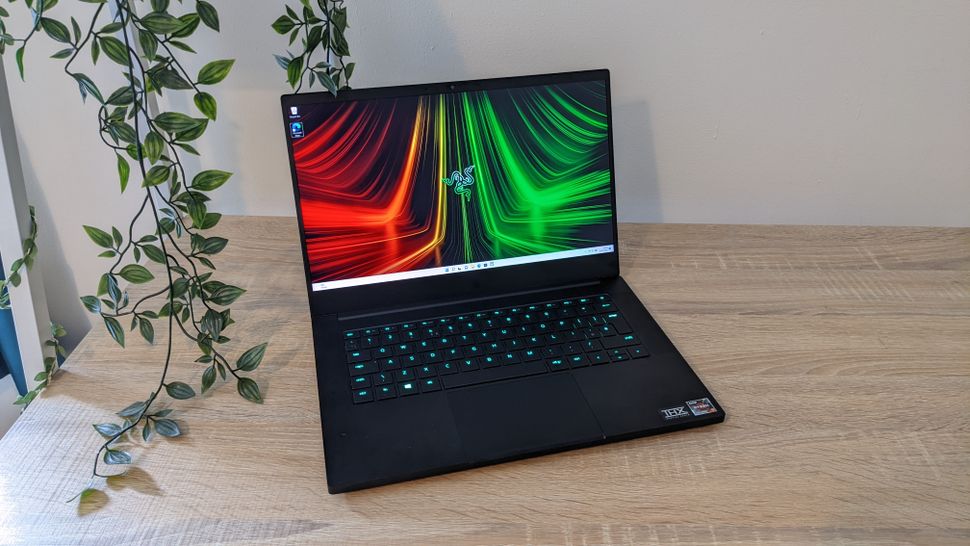 I'll admit, this particular Razer Blade 14 is a bit of a niche pick. Not only is it super expensive, but it's rocking an older RTX 3080 GPU under the hood - a component that's now been firmly superseded by the latest RTX 4080. Despite this, I still can't stop looking at the Razer Blade 14 longingly.
The main reason for this is my own personal experience with Razer laptops. You see, I'm one of those suckers that really, really digs the Razer aesthetic - to the detriment of common sense, my bank balance, and arguably performance too.
I bought the older Razer Blade Stealth 13 a while ago as my personal machine, and honestly, I can't imagine going back to the usual bulky and plastic gaming laptops that are arguably better value buys. The understated black aluminum chassis and compact, bag-friendly form factor have absolutely spoilt me.
At the time, the Razer Blade Stealth 13 was perfect - it was super light, looked fantastic, and featured enough power to get by. Surprisingly, it was fairly cheap too as I managed to snag one of the 2020 models just as they were earmarked to be replaced with a new 2021 model.
The issue, however, is that in 2023 - the GTX 1650 Ti inside just doesn't really cut it anymore for anything outside super casual gaming. As you probably already know, the RTX 3080 in the discounted Razer Blade 14 featured on this page absolutely blows the GPU inside my machine away when it comes to performance. Despite this huge jump in performance, the Blade 14 isn't that much bigger than the Stealth 13 either, which is what has really caught my eye.
Overall, I don't regret buying the 13-inch model - I did after all buy it at a time when the Blade 14 hadn't even been released - but if I were to pick up a machine now, I would try and make the budget stretch and get the Blade 14.
These are more sensible choices...
With all that said, this Razer Blade 14 is still eye-wateringly expensive (even after a $1,000 price cut). If you want some more 'sensible' choices, here are some other similar gaming laptop deals from other brands that I would recommend today.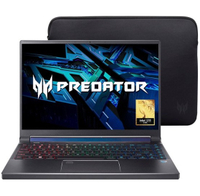 Acer Predator Triton 300 SE 14-inch gaming laptop: was $1,599 now $999.99 at Best Buy
Processor: Intel Core i7-12700H
Graphics card: RTX 3060
RAM: 16GB
SSD: 512GB
Here's an absolutely awesome gaming laptop deal from Best Buy on the superb Acer Predator Triton 300 SE. This particular machine is on the pricey end for an RTX 3060-equipped laptop but comes with a superb processor, 16GB of RAM, and a decent amount of storage. The biggest selling point, however, is the gorgeous 14-inch design that looks both classy and scores big on the portability side. If you want a premium machine for gaming on the go, this is a superb if somewhat niche choice. Check out our Acer Predator Triton 300 SE review.
Performance level: 1080p, high settings
Specs score: ⭐⭐⭐⭐
Value score: ⭐⭐⭐⭐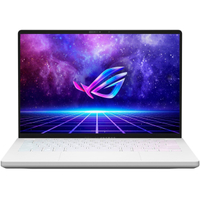 Asus ROG Zephyrus 14 gaming laptop: was $1,649 now $1,099.99 at Best Buy
Processor: AMD Ryzen 9-6900HS
Graphics card: Radeon RX 6700S
RAM: 16GB
SSD: 1TB
One of the best higher-end gaming laptop deals at Best Buy this week is on this heavily reduced Asus Zephyrus G14. This small but mighty laptop is one of our favorites here at TechRadar and this model with a Ryzen 9-6900HS, 16GB of DDR5 RAM, Radeon RX 6700S, and 1TB SSD gets the double thumbs-up from us. These are superb specs for the price and the excellent design and 1440p display make this one an easy recommendation. Check out our Asus ROG Zephyrus G14 review.
Performance level: 1440p, high settings
Specs score: ⭐⭐⭐⭐⭐
Value score: ⭐⭐⭐⭐
If you're still on the fence about my recommendation, you can head on over to my Razer Blade gaming laptop deals page for more advice - and today's best prices on other models.