5 things you really should know before you buy an iPhone XS
The one article you should read before buying that iPhone XS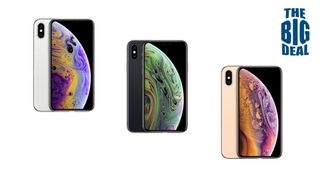 You're going to do it, aren't you? Regardless of what your friends say, and the dent it will leave in your 'Mallorca 2019' fund. You watched the iPhone XS launch a couple of Wednesdays back with mouth agape and heart a-pumping. "It must be mine," you said out loud to yourself – and now it can be.
The iPhone XS – together with its bigger brother the iPhone XS Max – hit the virtual and physical shelves today, and you haven't been alone if you truly have been coveting its arrival – interest has been even higher than for last year's iPhone X.
Well before you hit that 'Order now' button your finger's hovering over, why not give The Big Deal five minutes of your time. We're certainly not going to dissuade you from buying that fancy new smartphone (that, frankly, isn't our role in all this), but we may just have some pearls of wisdom that may just save you a lot of money in the long run.

1. The best iPhone XS deals can all be found on TechRadar
Even if you think of yourself as the best bargain-hunter around, we seriously recommend having a browse of our dedicated best iPhone XS deals. We scour all the big – and small – retailers and networks to bring you the best options, whatever your data or budgetary considerations. We especially recommend taking a look if the best tariff you've spotted so far was at a high street network like EE, Vodafone or O2, as legitimate online retailers can often beat their prices (it's all about those overheads!).
So take a look at the best deals – they can be found in our comparison chart at the bottom of this article, too – where we think the top three options are as follows:
- iPhone XS on O2 for £159 upfront and £55 per month with 100GB data and unlimited calls and texts from Mobiles.co.uk
- iPhone XS on EE for £99 upfront and £58 per month with 50GB data and unlimited calls and texts from Affordable Mobiles
- iPhone XS on Vodafone for FREE upfront (plus £75 cashback) and £66 per month with 26GB data and unlimited minutes and texts from Mobile Phones Direct

2. Carphone Warehouse will give you a £40 Currys/PC World voucher – but only on TechRadar
Carphone Warehouse is a bit of an oddity really – in a good way! It's one of the only independent mobile phone retailers that still has a massive presence in both online and bricks-and-mortar form, and that ubiquity makes it a popular go-to choice when a new iPhone is released to the world.
As ever, we've found some very competitive XS deals from Carphone Warehouse. But we can add a little bonus on top once you've found your perfect tariff – £40 to spend at Currys/PC World as a reward with your XS purchase. If that sounds tempting, it's crucial that you go to this Giftcloud link first and fill out your email address. Click through from there, order your XS by October 7, and in a few weeks that Currys voucher will land in your inbox – you can find out more details and some simple instructions in our article about the Carphone Warehouse XS offer. Sorted.

3. Buy the handset and go SIMO
We were honestly pleasantly surprised when we saw the upfront cost of iPhone XS SIM-free prices. Okay, the £999 sum should be enough to make grown men cry, but it came in at exactly the same price as 2017's X. We were expecting another dose of inflated rates with the new iPhone range, but Apple decided to spare us this once.
If you have that £1,000 handy to spend on a telephone (stay with us here), you can actually save yourself a bit of cash over the two-year term of a contract. Combine it, for example, with this Three SIM plan, which gets you a very healthy 30GB of data and unlimited everything else for a paltry £16 per month. Add that to the £999 handset price and the total two-year cost is 'only' £1,383, which is less than the cost of our recommended contract deals above. For all your options, check out our best SIM only deals guide.

4. Buying another iPhone would be much cheaper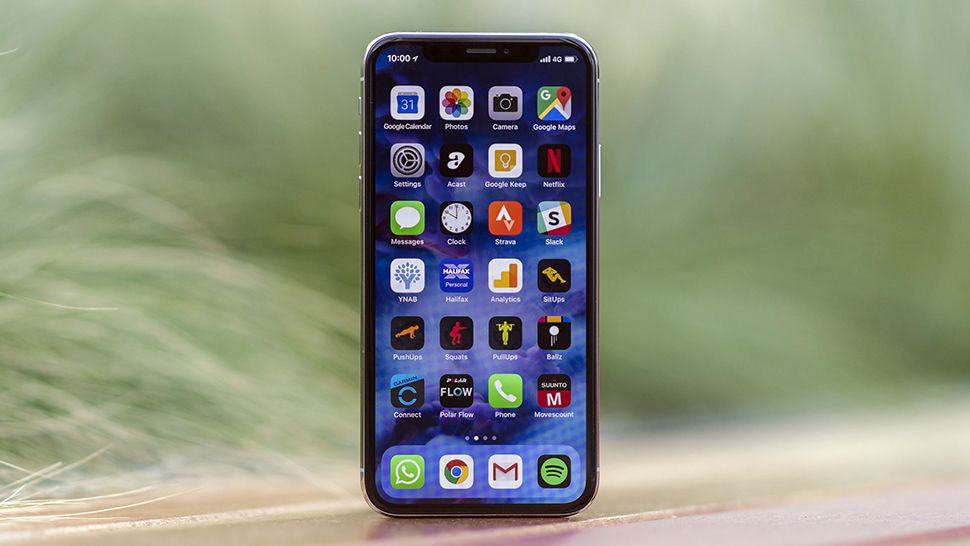 We've managed to wait until #4 in our list before starting the gentle persuading to consider something else. Even though you can sugarcoat things and point out the lack of a price increase, the iPhone XS is still a dizzyingly expensive mobile phone.
The fact of its release does, however, now mean that iPhone X deals are finally beginning to drop, with the best offer at the moment from Three, which has unlimited data for £52 per month. And what about the iPhone 8 Plus? A 5.5-inch iPhone that's a relative snip for £43 per month with decent data and unlimited calls and texts.

5. We're only a month or so away from another (cheaper) new iPhone
Probably the biggest curveball Apple threw at us at its iPhone launch event was the holding back of its successor to the iPhone 8 – and its name. The iPhone XR isn't rearing its beautiful little head until October 26, still over a month away.
So, if you wanted a brand-new iPhone but don't like the size or price of the XS, then it's probably worth holding your horse for a little longer. The XR is going to cost £250 less to buy outright and, in our iPhone XR deals prediction, we reckon it will be available for well under £50 per month on contract.

If you want to discuss, debate or deliberate any phone deals news and views with The Big Deal, then head over to our @TRDeals twitter feed – you'll also find the latest offers on phones, TVs, consoles, broadband and more tech.
Sign up for Black Friday email alerts!
Get the hottest deals available in your inbox plus news, reviews, opinion, analysis and more from the TechRadar team.
Adam was formerly the Content Director of Subscriptions and Services at Future, meaning that he oversaw many of the articles TechRadar produces about antivirus software, VPN, TV streaming, broadband and mobile phone contracts - from buying guides and deals news, to industry interest pieces and reviews. Adam has now dusted off his keyboard to write articles for the likes of TechRadar, T3 and Tom's Guide.