Looking for a brand new mobile phone? Well you're in the right place. You may know it better for its Christmas ads and Elton John playing a piano, but John Lewis consistently has some of the best prices out there on SIM-free phones. Whether that be on the world's best smartphones such as the iPhone 13 and Samsung Galaxy S21 or the more affordable models like the OnePlus Nord or Huawei P Smart, John Lewis has it all.
One of the UK's most recognisable retailers, John Lewis isn't only offering up cheap prices as a reason to buy a phone from it. Free standard delivery for your device, an easy returns policy and two year guarantees, John Lewis is an oasis for those needing a new phone.
And, with the opportunity to seize some John Lewis Black Friday deals now just around the corner, now is looking like the ideal time to be shopping with John Lewis.
So enough convincing - we really doubt you need it. Down below you'll find our pick of the ten best phones John Lewis has up for grabs right now, so you can see what all of your options are. We've included a range of high-end smartphones and competitive budget smartphones so there's something for everyone.
10 best phones you can buy from John Lewis:
Samsung's latest trio of devices are easily some of the best handsets currently available. They come with some exceptional camera quality, multiple lenses, big batteries and powerful processors.
Of the three handsets, the Plus model feels like the best value option. You can read more about it with our Samsung Galaxy S20 Plus review

Huawei's P30 Pro is no longer the newest option in the form of the P40 Pro now available. However, due to the access to Google apps being cut in Huawei's latest launch, the P30 pro remains its best choice.
It comes with a powerful camera and specs similar to what is available in 2020 flagships, just with a much lower price tag.
You can read our full in-depth review of the Huawei P30 Pro here.

As the most affordable option from Apple's latest trio, the iPhone 11 is looking like the Apple device most people should go for right now. With the exception of a third camera lens, the 11 offers everything that you can get from both the 11 Pro and 11 Pro Max.
It even packs Apple's latest CPU - the fastest on the market. That paired with its 3110mAh battery and 6.1-inch Liquid Retina display come together to make a premium Apple device.
To see all of the best deals no matter the retailer, check our best iPhone 11 deals

The Note 20 - Samsung's latest phone release brings forward a lot of specs to be excited about. An improved latency within the pen, a larger battery and display and even a much improved camera set-up.
On top of all of that, the Note 20 comes in at a lower price than the previous Note 10. For anyone who likes the idea of using a stylus with their phone, this looks like the best way to go.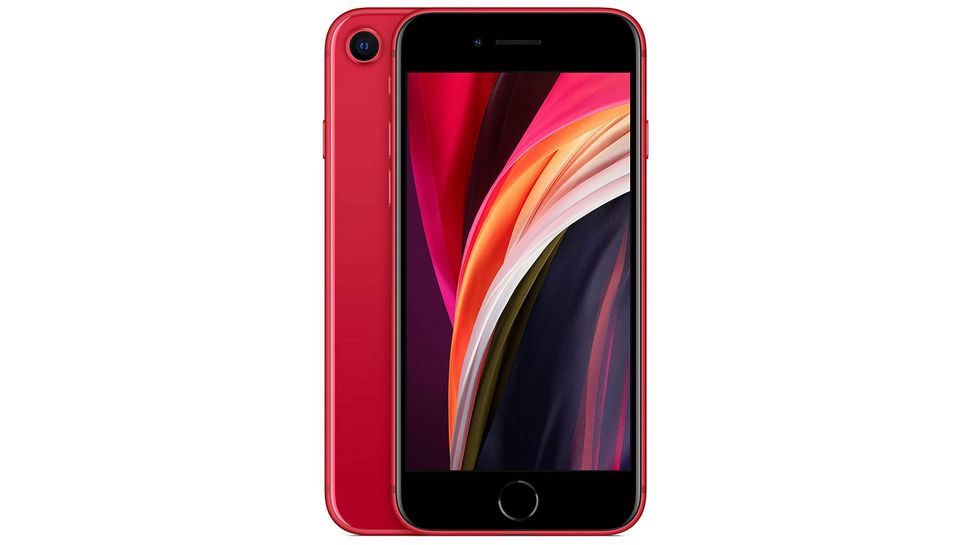 The iPhone SE is Apple's 2020 cheap iPhone. It comes with Apple's A13 Bionic chipset, packed full of power and offers features like 4K video to entice you in.
However, outside and in many ways internally, this is an iPhone 8. It has the same body, a similar battery and more. All of those features allow the iPhone SE to have a pretty affordable price tag.

As is the nature of Google phones, one feature stands out above everything else with this phone - the camera. With the Google Pixel 4, you're getting a 2800mAh battery, a 50% increase in RAM over what Google was offering last year and most importantly a high-performance camera.
'Astrophotography' (the ability to get accurate shots of the sky), top-notch night shots and detailed software to improve photos, these are just some of the features on offer.

If you're not fussed about owning the newest Apple technology, the iPhone 8 could be the perfect phone for you. Almost two years old and this phone still manages to consistently impress us.
We especially like getting wireless charging, the glass rear and decent specs for this price (you can see our iPhone 8 review for all the details). Of course, if you were thinking of going bigger with your phone then you could always upgrade to the iPhone 8 Plus for just £100 more.

The OnePlus Nord is going to be an excellent option for anyone on a budget. Costs come out extremely affordable and yet, OnePlus manages to cram in a whole load of impressive features.
Internally, there is a 4115mAh battery, a massive triple camera set up on the rear and a whole load of other features to get your teeth into. This truly thrives as one of the best budget phones around.

The iPhone 6S may not be the newest phone, in fact it's over three years old now but it still rocks a lot of the features we'd expect from high-end smartphones these days. Strong processor, decent battery and a good operating system. Best of all, the device is now incredibly cheap compared to other competitors. Despite its age there still seems to be a lot of buzz around this phone and we can see why.
You can read our full review of the iPhone 6S here.

The Motorola Moto G7 Power has two key things going for it - its price and its battery size. Coming in far below the £200 SIM-free mark, you would be beyond surprised to know this has one of the biggest batteries on the market, topping the Note 10 Plus, Huawei P30 Pro and iPhone 11 Pro Max.
Beyond that, Motorola has crammed in some impressive gaming performances, a decent processor and a 6.2-inch LCD screen - although the camera isn't exactly award-winning.

Who is John Lewis?
John Lewis rose quickly to become one of the top high-end department stores in the UK. Since its arrival in 1864 the brand has consistently aimed to hit the mark between high-end and affordable and continues to strive for that now.
Not only does it offer affordable online prices but it lets you go in store to buy and collect so you can get your gadget right away. Free next day delivery is also an option if you're in a rush but don't want to get to the shop itself.