Cyber Monday monitor deals are upon us now that Black Friday is over, and now is a great time to get a last minute deal on the monitor you want. After all, history shows us that bargain hunters can expect to enjoy some fantastic savings across the entire spectrum of monitors on Cyber Monday.
Monitors are some of the best Cyber Monday deals around, with a wide variety of types and brands that suit nearly any need. Gamers will be on the lookout for the best gaming monitors, office workers will need monitors that enhance productivity, and creatives need monitors best suited for editing and creating.
So whether you want the best 4K monitor for your Photoshop work, the best monitor for office work, or the best 144Hz 4K monitor for speedy performance to top the leaderboards in Halo Infinite, we're here to sift through the best offers so far — and to predict the top Cyber Monday monitor deals we're expecting to see. This way, you can spend more time saving and less time digging around.
The best Cyber Monday monitor deals: Quick Links
Cyber Monday monitor deals under $300
Cyber Monday monitor deals under $600
Cyber Monday monitor deals over $600
Should you wait for a Cyber Monday monitor deal?
Although we're seeing some decent monitor savings right now, good things come to those who wait. In recent years, we've seen monitor deals begin to drop in late October, with more offers becoming available in mid-November. However, the best deals are usually reserved for the weekend after Thanksgiving, and we saw some of the biggest discounts last year on Cyber Monday itself.
Data from Adobe (opens in new tab) confirms this. Its research shows that computers and electronics drop in price throughout November and reach their lowest price in the last week of the month. They then rise again in December. Last year, Adobe found that computers were 14.16% cheaper on Cyber Monday, while electronics prices in general were reduced by 11.76%, so computer products are an even better deal than average.
That said, it's important to remember that some monitors will not be on sale at all in November. Similarly, good deals may have become available on a monitor you like before Cyber Monday, but there's no guarantee that that deal will get better on Cyber Monday. So, if you see a monitor you love at a price you like, it may be better to commit to buying than try to wait for something better than might never materialize.
Cyber Monday monitor deals: our predictions
When will the best Cyber Monday monitor deals start in 2022?
Cyber Monday 2022 officially takes place on November 28, immediately after the Thanksgiving Weekend. However, as we've seen in previous years, monitor deals are live right now, even before the official kick off. In fact, many retailers stretch digital-only deals across the entire week following Cyber Monday.
Even before the Covid-19 pandemic, both online and physical stores have started to hold online-only deals over the course of Black Friday, but that trend has accelerated in the past few years. Now, the lines between Black Friday and Cyber Monday are fully blurred. This means that a greater number of Cyber Monday monitor deals are available before the weekend leading up to Cyber Monday itself, so if you've missed out on Black Friday sales, then you can still get some great deals all around.
Where will the best Cyber Monday monitor deals be?
The best Cyber Monday deals aren't officially live yet, but figuring out when a late Black Friday deal ends and when an early Cyber Monday deal begins is a lost art. Essentially, the entire four day stretch between Black Friday and Cyber Monday is a fantastic time to save money on big ticket purchases, so if you see something you want at a great price, ignore the date on the calendar and buy a great deal before it's too late.
All that said, the top retailers for Cyber Monday are pretty consistent year over year:
Which monitors will be discounted for Cyber Monday?
It's not possible to say exactly which monitors will be reduced to what level in the Cyber Monday sales. However, we imagine that most brands and retailers will offer an attractive discount on at least some of their lineup.
Certain manufacturers have strengths in specific types of monitor. For example, the BenQ range is great for creatives and gamers, but options from Dell or Asus are great all-rounders for people who primarily use their monitor for work.
If you're stuck then you can always check out our list of the best PC gaming monitors or the best business monitors. These will show you the products we feel are the cream of the crop right now.
What Cyber Monday monitor deals do we expect in 2022?
Based on previous years, it seems likely that many monitors will be reduced by 15-20% on Cyber Monday.
Not only should we see tons of gaming-oriented monitors on sale, but we should also see ones geared towards regular productivity and professional grade options that specialise in photography and video editing.
There'll be a type of monitor for every need, so the important thing is to regularly check for the best Cyber Monday monitor deals - which we'll have here.
Tips for buying a monitor on Cyber Monday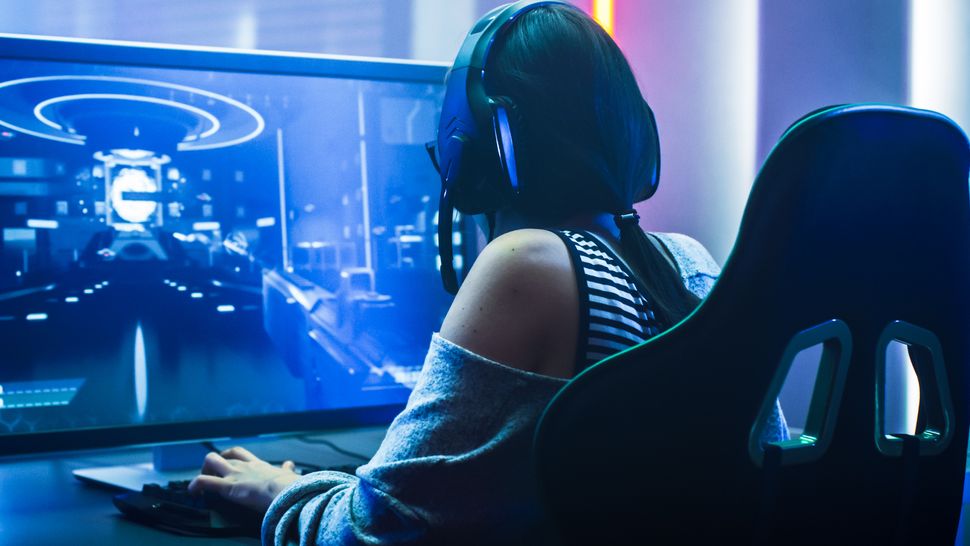 What type of monitor should I buy on Cyber Monday?
You would think that PC monitors are a fairly straightforward purchase, but there are a few different types that optimise certain areas of the product. This can be especially useful if you work in a particular career or love PC gaming.
It's not as simple as just finding a product that designates itself as a gaming monitor though – there are some key specifications to keep in mind that will let you know exactly what you're buying.
Let's talk about resolution first. The most common are HD (sometimes called 1080p, FHD or Full HD) and 4K (also called 2160p, UHD or Ultra HD), though 1440p (or 2K) displays are also becoming more common; especially in regards to PC gaming monitors.
If you're looking for a simple monitor for your office computer then you really won't need a 4K resolution, which means you can opt for the often cheap 1080p products. But, for graphic designers and gamers, the extra pixels that come with a 4K display can often be worth the additional investment.
Refresh rates are also very important; especially for gaming and video editing. When you hear people talk about playing a game at 60FPS (or frames per second), this ties into how many of those frames you will actually see on your screen - a 60Hz monitor will be capped at 60FPS, so even if your game is telling you you're getting 120FPS, your monitor may be incapable of that output.
The higher the refresh rate the better, but you'll also often find that monitors with a high refresh rate will have a lower resolution. You can find 4K monitors with a high refresh rate, but these are especially expensive - all the better for saving your cash until they appear in the sales!
Size is also important; especially with multi-screen setups. This is another section where there's an abundance of choice, but this will be entirely personal and dependant on the space you have available. Generally, 27 inches is a great size for a solo gaming monitor. However, smaller sizes are also good for standard office use. They can also be paired together for increased productivity.
Shape. Don't want to buy two displays? Consider an ultrawide! The clue is in the name with these large screens, often having a ratio twice as wide as a smaller display, so you can fit everything you need into one screen.
There's even a choice between flat or curved screens. Flat is by far more common, though there have been studies that suggest not only are curved displays more immersive for gaming (creating a wrap-around experience), they might help you stay focused, too.
3 of the best monitors to look for on Cyber Monday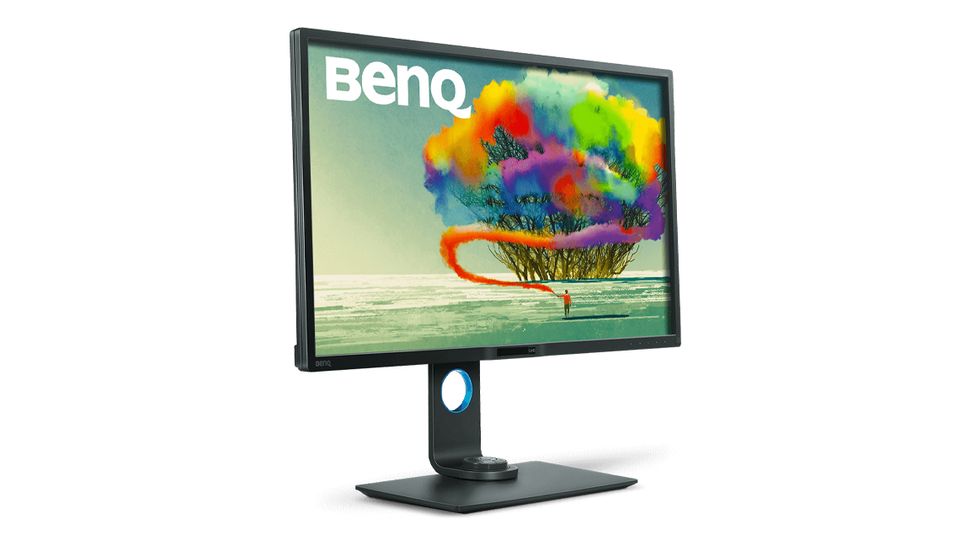 If you're looking for a fantastic 4K monitor for professional use, look no further than the BenQ PD3200U. It has a large 32-inch screen with all the features of a great productivity monitor, including a solid port selection, thin bezels for better screen real estate, 4K UHD resolution, and a slim yet elegant design. We think this monitor will be available with 20% off this year.
Read the full review: BenQ PD3200U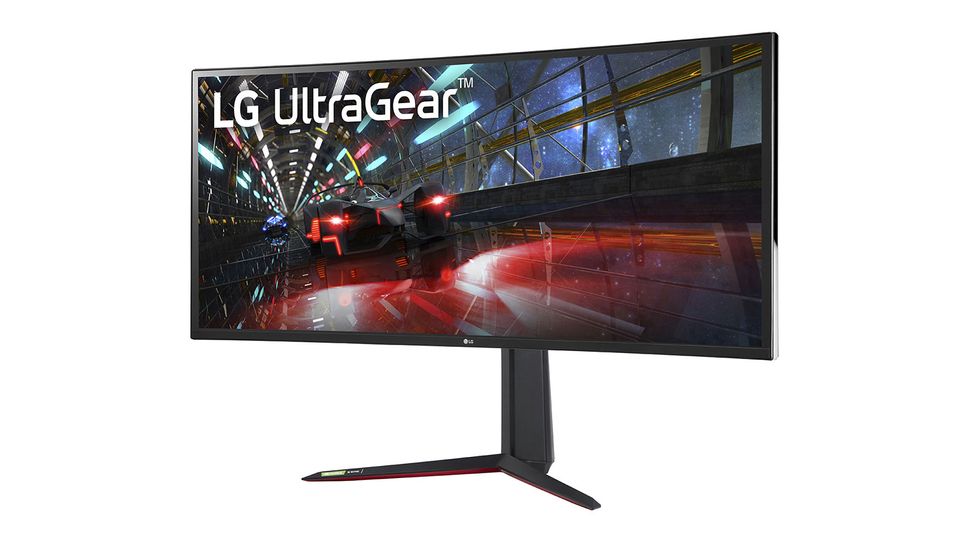 This is one of the best 4K gaming monitors on the market right now. It sports an ultra-wide 21:9 aspect ratio, near 4K resolution, 144Hz refresh rate, and a pretty solid port selection. It also helps that it looks absolutely stunning with the use of RGB lighting on the back of the monitor. This monitor may also see price reductions of 15% to 20% off this Cyber Monday.
Read the full review: LG UltraGear 38GN950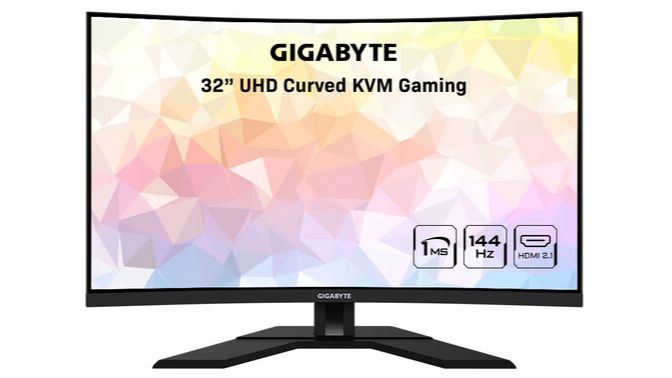 Not all 4K monitors need to break the bank, and the Gigabyte M32UC is proof of that. A crystal clear picture, great features, 4K resolution, 144Hz refresh rate, and large screen all comes together in a package that's currently less than $600. This monitor is already on the cheaper side, which means we'll likely see it discounted by about 10%, but don't count out some major deals on this one.
Read the full Gigabyte M32UC review