There are still a few great Cyber Monday TV deals up for grabs, even though the day itself has ended. If you didn't pick up a bargain in one of this year's biggest sales, it may not be too late – we've rounded up a selection of the best remaining discounts.
The Cyber Monday deals event was just part of the overall sales season – many deals finished when it did, but actually there will be more deals to come, though we can't promise they'll be as spectacular.

Below, you'll find some great offers to mull over, with sections dedicated to these deals based on their screen size. This year, offers included an Insignia 65-inch 4K smart TV down to just $379.99 at Best Buy, LG's C2 55-inch – our favorite TV of the year – available for only $1,296.99 on Amazon, and a 43-inch Samsung TU690T screen for only $249.99 at Best Buy.
Cyber Monday TV sales: quick links
Today's best Cyber Monday TV deal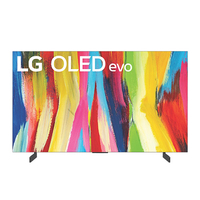 LG C2 65-Inch 4K Smart TV (2022): was $2,099.99 now $1,699.99 at Best Buy
Today's best Cyber Monday TV deal is LG's brilliant C2 OLED TV on sale for $1,699.99 - the lowest price we've ever seen. Rated as our best TV of 2022, the LG C2 packs a stunning OLED display, an a9 Gen5 AI Processor, Dolby Atmos, and voice control. If you want the latest and greatest TV, then this deal is for you.
60-85 inch Cyber Monday TV deals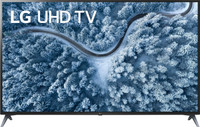 LG 70-inch UP7070 Series 4K UHD Smart TV: was $649.99 now $549.99 at Best Buy
Another favorite Cyber Monday TV deal from Best Buy is this LG 70-inch 4K smart TV on sale for $549.99 – the lowest price we've seen and a fantastic value for a big-screen 4K TV. The 70-inch packs LG's quad-core processor 4K for a premium picture experience, and smart capabilities with Amazon Alexa and the Google Assitant for hands-free control.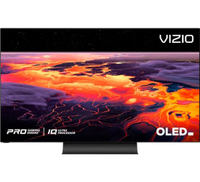 Vizio 65-inch OLED TV: was $1,799.99 now $1,079.99 at Best Buy
Best Buy just dropped this 65-inch OLED TV from Vizio to $1,079.99. That's the lowest price we've ever seen (it's $720 off!) and a fantastic deal for a premium OLED display. The 65-inch set features 4K HDR, an OLED panel, Dolby Vision, and HDR10+, HDMI 2.1, and a 120Hz panel.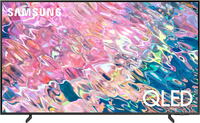 Samsung 65-Inch Class QLED Q60B Series: was $997.99 now $797.99 at Amazon
This Samsung 4K TV has all the bells and whistles that you'd expect from a smart TV, including HDR, 100% color volume with quantum dot, voice assistance, filmmaker mode, and more. It's an excellent TV at a great price, and there are less than 20 remaining in store, so snap one up ASAP.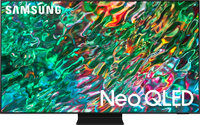 Samsung 65-inch QN90B QLED 4K Smart Tizen TV: was $1,999.99 now $1,699.99 at Best Buy
We love Samsung's QLED TVs for their vibrant and crisp picture quality, as well as their smart TV features. Best Buy's Cyber Monday deals event has this QN90B 65-inch model on sale for low price of $1,699.99 thanks to a whopping $300 discount. It was $100 cheaper over the weekend.
50-59 inch Cyber Monday TV deals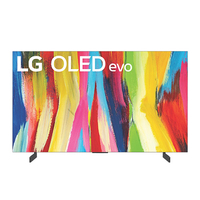 LG C2 55-Inch 4K Smart TV (2022): was $1,799.99 now $1,296.99 at Amazon
One of the best Cyber Monday TV deals is LG's brilliant C2 OLED TV on sale for $1,296.99. That's $25 higher than it was on Black Friday, but still a great deal. Rated as our best TV of 2022, the LG C2 packs a stunning OLED display, an a9 Gen5 AI Processor, Dolby Atmos, and voice control. If you want the latest and greatest TV, then this deal is for you. There are only 19 left in store, too, so grab one, quick!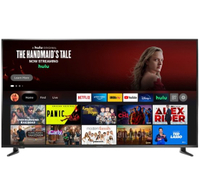 Insignia 58-inch F30 Series 4K UHD Smart Fire TV: was $479.99 now $309.99 at Best Buy
A great option if you're looking for a mid-size Cyber Monday TV deal. Best Buy has the Insignia 58-inch 4K TV on sale for just $299.99 – the lowest price we've ever seen. The 58-inch display packs 4K Ultra HD resolution, DTS Studio Sound, Fire OS for seamless streaming, and a handy Alexa voice remote. That's all for under $300, which is incredible value.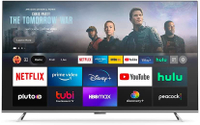 Amazon Fire TV 50-inch Omni Series 4K UHD Smart TV (2021): was $509.99 now $439.99 at Amazon
Amazon's Cyber Monday TV deals has the 50-inch Omni Series TV on sale for a record-low price of $399.99. The 4K Ultra HD TV includes Dolby Vision, HDR, and HDR 10, built-in Fire TV operating system for seamless streaming, and works with Alexa for hands-free control.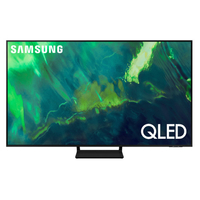 Samsung 55-inch Q70A Series QLED 4K UHD Smart TV: was $1,099.99 now $899.99 at Samsung
Samsung's Cyber Monday sale includes a fantastic set of discounts on the mid-range 2021 Q70A series QLED TVs – a great choice middle ground between the Q60A and Q80A. This one's essentially packing the same ports (including HDMI 2.1) and beefy processor as the Q80A, but has an edge-lit backlight display instead of full array. In layman's terms, it's just behind the more expensive display in HDR and viewing angles, but still great.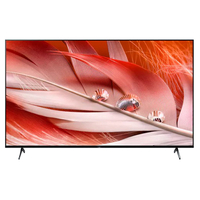 Sony 50-inch X90J TV: was $899.99 now $849.99 at Best Buy
Save $50 on this excellent Sony TV. While there are bigger discounts here, the X90J is already a great value screen, offering 4K HDR, Google TV, and plenty of great gaming specifications to make the most of a PS5 – with HDMI 2.1, a 120Hz panel, and very low input lag.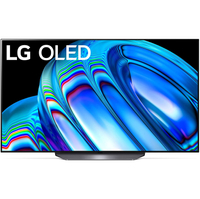 LG 55-inch B2 Series OLED TV: was $1,299.99 now $999.99 at Best Buy
With an awesome OLED picture and great gaming features, LG's budget B2 series sets were already a great deal. With this $300 price drop for the 55-inch model, they are looking better than ever. A native 120 Hz display and VRR means this set is ready for PS5 action and, with those deep OLED blacks, it's a great set for watching movies as well.
24-49 inch Cyber Monday TV deals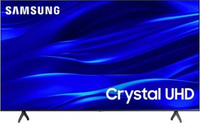 Samsung 43-inch Class TU690T Series: was $299.99 now $249.99 at Best Buy
If you need a smaller and cheaper TV that still delivers on 4K resolution, this is a great screen made even better by the $50 discount. And Samsung is a trusted brand for TVs, meaning you'll get a quality product.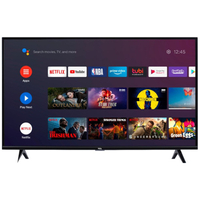 TCL 40-inch 3 Series Roku TV: was $219.99 now $199.99 at Best Buy
After a cheap TV that won't make you want to throw your remote at the screen? This 40-inch Roku TV boasts an intuitive smart platform and broad app support at a very good price. You're only getting Full HD resolution, rather than 4K, but it's hard to argue with such a low retail price.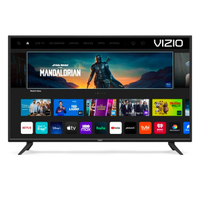 VIZIO 43-inch V-Series 4K UHD LED Smart TV: was $336 now $268 at Walmart
Another budget option in today's Cyber Monday TV deals is this 43-inch 4K smart TV from Vizio on sale for just $268. It's fantastic value, too, as you're getting 4K UHD resolution, Dolby Vision HDR and HDR10, and smart capabilities with a voice-enabled remote.
Cyber Monday TV deals 2022: our predictions
When are the Cyber Monday TV deals in 2022?
Cyber Monday has been and gone – it's over for this year, even if some of the deals are still running. But we keep track of all the latest and greatest TV offers in our overall best TV deals guide that runs through the whole year.
What Cyber Monday TV deals do we expect to see in 2022?
If you're looking to pick up a premium Cyber Monday TV deal, then this could be the best year yet. We've seen record-low prices on some of this year's best TVs, like the 2022 LG C2 OLED TV and Samsung's popular The Frame TV.

Cyber Monday is one of your best opportunities to score a cheap TV if you're after a budget set. Retailers are trying to get rid of older stock, and Cyber Monday is one of the last big sale opportunities of the year, which means you can find record-low prices on a range of sizes from brands like Insignia and Hisense.
How much can I save in a Cyber Monday TV deal?
The short answer – a lot! It really depends on the size and specification of the TV you're looking at. A compact HD TV screen may see a $150 savings and be well worth picking up – while larger, more premium OLEDs and QLEDs won't be worth looking at until you're seeing $100-200 off, and ideally much more than that.
We do see some top-tier models with $1,000 or even larger discounts at times, so do keep an eye out – but you'll rarely see more than a 30% price cut on a TV, so don't expect a four-figure OLED to suddenly go on sale for the price of a streaming stick.
3 best TVs to watch out for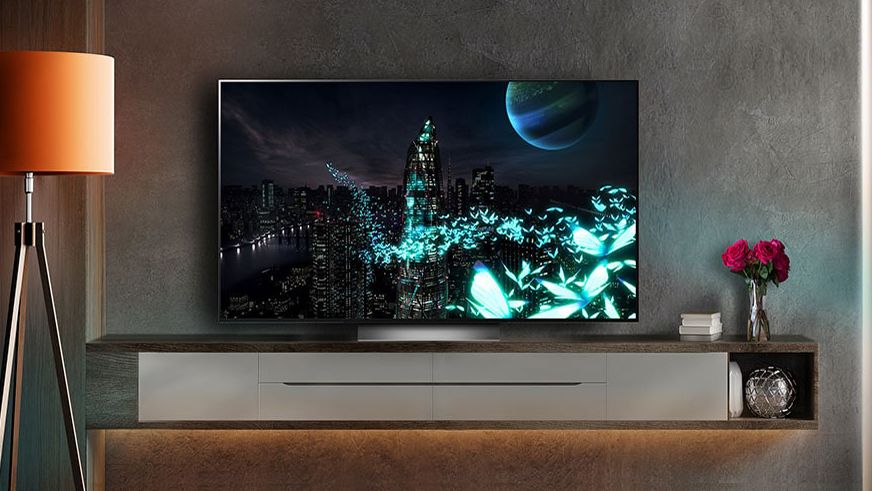 The LG C2 OLED holds the top spot on our list of the best TVs in 2022. That's due to a number of improvements LG has made to this year's model compared to the LG C1 OLED.
Improvements for 2022 include the new Alpha a9 Gen 5 processor, which is designed to offer better object enhancement and dynamic tone mapping than its predecessor. In addition to those improvements, the C2 OLED carries forward the four separate HDMI 2.1 ports that it inherited from the C1 OLED, meaning it's the perfect companion for the PS5, Xbox Series X and Xbox Series S.
The C2 has already seen some steep discounts from its initial list price at all screen sizes over the course of 2022. We expect to witness the best deals yet happen during Cyber Monday, so this TV should be at the top of your watch list.
Read the full LG C2 OLED review
After years of rubbishing OLED, here's Samsung with an OLED TV. But it's no ordinary OLED. It's a quantum dot OLED with an incredible specification. As we said in our review, "we're looking a TV that has had the kitchen sink thrown at it, with Samsung's latest AI-inspired picture processor, a massively comprehensive and re-designed Tizen-based smart system, the latest gaming features, and even, despite the ultra-slim design, a clever object tracking sound audio system".
The QD-OLED panel delivers exceptionally bright and colorful images and comes with Samsung's Neural Quantum Processor, which draws on multiple neural networks to constantly optimise what you see on screen. It's great for upscaling HD content to 4K, and it means class-leading HDR performance too.
Samsung released its first OLED TV at a price that undercut Sony's version which uses the same QD-OLED panel, and its cost has since dropped at times by over $1,000 from list. We wouldn't expect to see much deeper discounts than what's already been made available, but that prospect is certainly worth tracking during Cyber Monday.
Read more: Samsung S95B review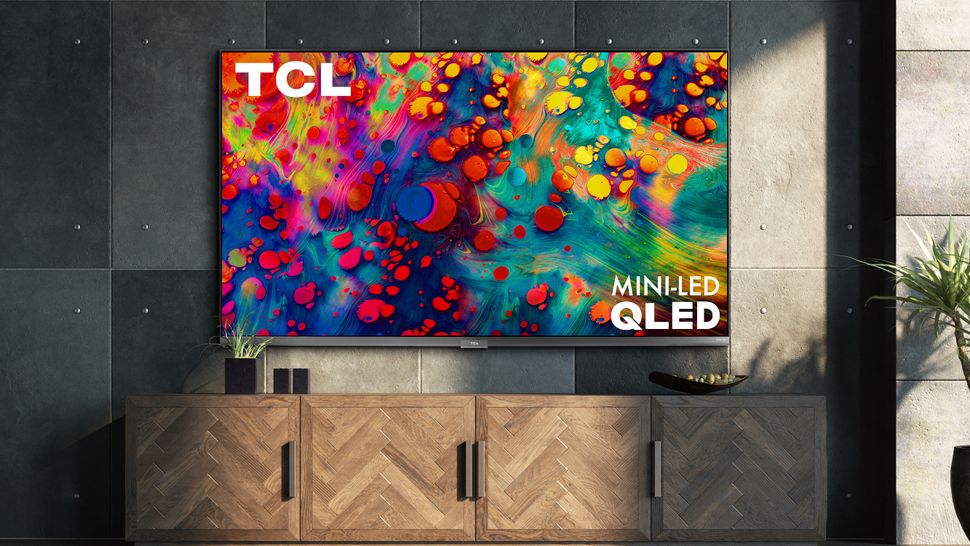 When we discovered that the new TCL 6-Series 2020 QLED (R635) would use mini-LED, we were shocked. That's because, just the previous year, that same technology came to the high-end 8-Series and cost hundreds of dollars more than the ultra-affordable 6-Series.
The 6-Series is brighter than before, more colorful, and doesn't have a single hint of haloing or light bleed. It's designed in a new way to hide your cables, and it's the first TV to come with THX Certified Game Mode for 1440p/120Hz gaming.
TCL 6-Series models in various screen sizes are already a great deal, and retailers typically make their prices even more attractive during holiday sales events like Cyber Monday. Last year, a 65-inch 6-Series model dipped down to $800 on Cyber Monday, so we expect to see even lower prices this year as TCL gives the line a refresh and stores push out older inventory.
Read the full review: TCL 6-Series 2020 QLED with MiniLED (R635)