How to connect your laptop to a TV
Connect your laptop to a TV either wired or wirelessly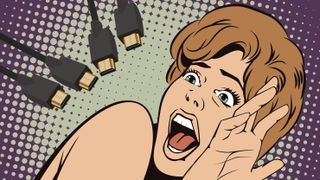 (Image credit: bomg / A_R_Uzzal / Shutterstock)
Laptops are incredibly useful devices, mainly due to their portable nature. If you want to watch videos with other people while on the go, there are very few other options. Phones struggle with this, for example, due to how small the screen is and how much worse quality the speakers are compared to a laptop.
However, as great as the best laptops are, they still can't compare to a flat-screen TV when it comes to picture and sound quality. The former is thanks to how high resolution can go on a TV, with 4K becoming ever more popular, though 1080p still looks leagues better on a TV versus a laptop. And the far more compact speakers on a laptop aren't even close to the kind of surround sound you can get off so many high-quality smart TVs nowadays.
That's why it's handy to learn how to connect a laptop to a TV in order to cast, or show, what's being displayed on the laptop's screen. And, thankfully, there are several ways to go about it, depending on the type of TV and laptop you have - and these days you even have the choice whether to use a wired or wireless connection. For that reason, we have this handy guide that will teach you how to go about connecting your laptop to your TV, no matter what setup you have.
Steps for how to connect your laptop to a TV
Take an HDMI cable
Connect one end to your laptop
Connect the other end to your TV
Tools and Requirements
Laptop of your choice
HDMI port in laptop (or adapter)
HDMI cable
TV or smart TV
Step by step guide for wired connections
1. Verify which type of cable you need
There are many different kinds of cables with different outputs to match your laptop of choice. If your laptop has a full-sized HDMI port, then a standard one is fine, or a mini or micro-HDMI cable if that's what your machine has instead. You can also use a DisplayPort, Mini DisplayPort, or Mini DisplayPort-to-HDMI cable if it's a Windows laptop that supports it.
Various USB Type-C cables work as adapters if the laptop in question doesn't have an HDMI port, like the MacBook. In that case, you would use a USB-C to HDMI adapter, a USB-C hub that has an HDMI port built into it, or an HDMI to USB-C cable.
2. Connect the cable to the laptop
Once you have the proper cable, connect the compatible side to your laptop, whether that's an HDMI or another format, connect it to your laptop.
3. Connect the other end to your TV
Take the other end of the cable and connect it to the port in your TV. It will most likely be an HDMI port but it can also be a DisplayPort depending on the model and brand.
Your laptop's screen should now be displayed on your TV automatically.
4. Troubleshoot if it doesn't work
If it's not working, make sure the TV is in the correct input. If it still doesn't work, check your laptop's display settings.
For Windows, you can open Settings and go to Displays. For Mac, go to System Preferences and then Displays.
Step by step guide for wireless
1. Make sure both TV and laptop are on same Wi-Fi
Before you start, ensure that the laptop and TV of your choice are connected to the same Wi-Fi network.
2. If using a Windows laptop, the easiest way is Chromecast
For Windows devices, the easiest method is by Chromecast through a Chromecast-enabled TV and Google Chrome browser.
Open Chrome on your laptop, then click the three dots on the upper right to open the menu followed by Cast. Click Sources, then Cast desktop, and then choose your TV from available devices.
You can also use Miracast, which is similar to Apple's AirPlay. Roku streamers, some TVs, and wireless display adapters.
3. If using a Mac laptop, use Apple AirPlay
Macs have AirPlay technology to mirror their laptop screen on a TV. On your Mac laptop, click on the Control Center icon in your menu in the top right corner (it's shaped like two bars, one full and one empty).
Select Screen Mirroring, then select the Apple TV or AirPlay device you want the laptop to mirror to.
4. If using a Chromebook, use Chromecast
Chromecast devices can also be used for laptops with Chrome OS, which naturally include Chromebooks. You would follow the same steps as with a Windows laptop, using the Chrome browser.

Open Chrome on your laptop, then click the three dots on the upper right to open the menu followed by Cast. Click Sources, then Cast desktop, and then choose your TV from available devices.
Final thoughts
In a pinch, you can also use mobile apps to cast on most smart TVs, like Netflix or YouTube. It's technically not screen mirroring, but it's still handy if you don't have a laptop handy but you want to use your mobile device instead to cast on a larger screen.
Until recently, Chromecasts could be used without the devices sharing the same Wi-Fi network, which was called Guest mode.
It worked by the Chromecast emitting a Wi-Fi or Bluetooth beacon that could be picked up by other devices. The other method involves a 4-digit pin code that appears on the screen. But Google took that feature away for unknown reasons, forcing users to connect to the same Wi-Fi, even while traveling.
Sign up for Black Friday email alerts!
Get the hottest deals available in your inbox plus news, reviews, opinion, analysis and more from the TechRadar team.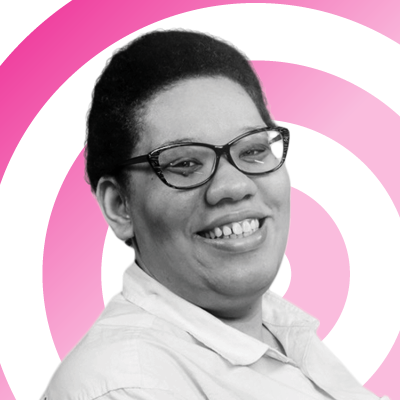 Named by the CTA as a CES 2023 Media Trailblazer, Allisa is a Computing Staff Writer who covers breaking news and rumors in the computing industry, as well as reviews, hands-on previews, featured articles, and the latest deals and trends. In her spare time you can find her chatting it up on her two podcasts, Megaten Marathon and Combo Chain, as well as playing any JRPGs she can get her hands on.