Nvidia Blackwell: news, rumors, and everything we know
Everything we know about Nvidia Blackwell, Team Green's next-gen GPU architecture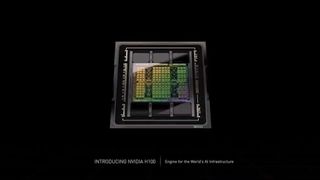 (Image credit: Nvidia)
News about Nvidia Blackwell is starting to make its way into the online rumor mills, suggesting that Nvidia's next-gen successor to Nvidia Lovelace is in the works. With the current generation of graphics cards and workstation GPUs more or less wrapped up for Nvidia, all the talk appears to be around what's going to come next for the world's biggest GPU maker.
Given its dominance in the AI hardware marketplace and the consumer graphics sector, the Nvidia Blackwell architecture is likely to straddle the line between the Nvidia 5000-series GPUs that will power the next generation of the best graphics cards and powerful workstation hardware that sits in AI data centers.
How much Nvidia is able to prioritize the new consumer graphics card generation remains to be seen, especially as demand for AI chips like Hopper and its next-gen successor are sure to be very high.
Still, there's no reason to count out Nvidia's 5000-series cards just yet; but, given the mixed bag that this generation of graphics cards provided, Nvidia definitely has its hands full as it tries to balance the demands of gamers, creators, and industrial players like Google, OpenAI, and many more.
Nvidia Blackwell: Cut to the chase
What is it? Nvidia's rumored next generation of GPU architecture
How much does it cost? Unknown at this time, but will scale from lowly budget graphics cards to data-center AI hardware.
When can I get it? The earliest we expect to see Nvidia Blackwell would be late 2024 or early 2025
Nvidia Blackwell: Latest news
Nvidia Blackwell: Release date
The only thing we can say right now about Nvidia Blackwell is that it appears set for release in 2025, at least according to Nvidia's own roadmap. What we can't say for sure is whether that means its data center products or its consumer products, both of which will use the same architecture, similar to how Nvidia Lovelace and Nvidia Ampere were done.
Nvidia Blackwell: Specs
We know next to nothing about what kind of architecture Nvidia Blackwell will present, including which process node it will use, who will fabricate the chips using the architecture, or what innovations Nvidia might roll out with it.
We do expect to see more mature ray tracing and tensor cores, and it's almost guaranteed that Nvidia will focus on the latter rather than the former, considering it's the tensor cores that are powering Nvidia's current dominance of AI workloads.
We have gotten hints that Nvidia Blackwell will use, at least in part, a multi-chiplet module design, which would be a first for Nvidia. The rumor mill doesn't specify if both commercial and consumer Blackwell GPUs will use MCMs, but it's an exciting prospect nonetheless and means that Nvidia is catching up with AMD and Intel who have already adopted the design paradigm in their own processors.
There have been some rumors around the specific GPUs that will actually run Nvidia Blackwell architecture. The consumer GPU variants designations appear to be as follows:
GB202: likely in the Nvidia RTX 5090 and Nvidia RTX 5090 Ti
GB203: likely in the Nvidia RTX 5080 and Nvidia RTX 5080 Ti, though possibly in the Nvidia RTX 5070 Ti as well.
GB205: Likely in the Nvidia RTX 5070 and RTX 5060 Ti, and possibly in the Nvidia RTX 5070 Ti
GB206: Likely in the Nvidia RTX 5060 and possibly the Nvidia RTX 5060 Ti
GB207: Likely reserved for the Nvidia RTX 5050 and Nvidia RTX 5050 Ti.
We've also seen some purported specs for an RTX 5090 from a fairly reliable leaker on the Chinese-language Chiphell forum. According to a now-deleted post, the RTX 5090 will boast some impressive spec upgrades over the RTX 4090:
Swipe to scroll horizontally
| Spec | RTX 4090 | RTX 5090 |
| --- | --- | --- |
| Streaming Multiprocessors | 128 | 192 |
| CUDA Cores | 16,384 | 24,576 |
| Ray Tracing Cores | 128 | 192 |
| Tensor Cores | 512 | 768 |
| Boost Clock | 2.52 GHz | 2.9 GHz |
| L2 Cache | 72MB | 128MB |
| Memory Bandwidth | 1,008 GB/s | 1,532 GB/s |
If these specs pan out, this should give the RTX 5090 an absolutely massive gen-on-gen boost, with the same post that detailed the specs claiming that the RTX 5090's performance was 1.7 times faster than the RTX 4090, which is downright gobsmacking.
Nvidia Blackwell: What to expect
Obviously, being so far out from a release, it's hard to say what we should expect from the new architecture. The only thing that's certain is that there will be more developments, leaks, and rumors as we get closer to the release, so be sure to stay tuned to TechRadar for all the latest on Nvidia's next-gen graphics architecture.
Get daily insight, inspiration and deals in your inbox
Get the hottest deals available in your inbox plus news, reviews, opinion, analysis and more from the TechRadar team.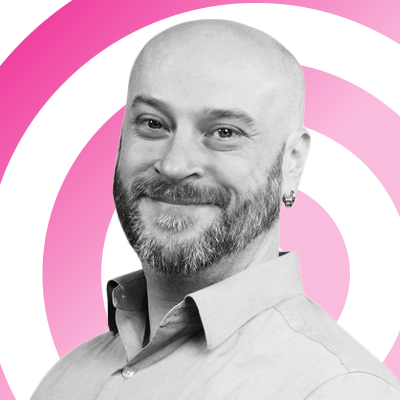 John (He/Him) is the Components Editor here at TechRadar and he is also a programmer, gamer, activist, and Brooklyn College alum currently living in Brooklyn, NY.
Named by the CTA as a CES 2020 Media Trailblazer for his science and technology reporting, John specializes in all areas of computer science, including industry news, hardware reviews, PC gaming, as well as general science writing and the social impact of the tech industry.
You can find him online on Threads @johnloeffler.
Currently playing: Baldur's Gate 3 (just like everyone else).