The long-awaited successor to the Nvidia Ampere series of graphics cards has been officially launched. Rumors have been pretty accurate to date, with the releases of the RTX 4090 and RTX 4080 in October and November 2022 respectively while the RTX 4070 Ti was announced and launched in January this year at CES 2023.
The next generation is codenamed 'Lovelace' after British mathematician Ada Lovelace (who is considered to be the first computer programmer), but they're better known as the GeForce RTX 40 series.
With the Nvidia hack earlier this year, we had more leaks and rumors than we anticipated, so we had a pretty good idea of what to expect from Nvidia's Ada architecture, and when to expect it. Now, three of the desktop cards are on sale, with five mobile GPUs coming to gaming laptops in 2023.
Nvidia GeForce RTX 4000 Lovelace: Cut to the chase
What is it? Nvidia's next-generation GPU architecture
When will it be available? RTX 4090, 4080, and 4070 Ti are all available now, more to come
What will it cost? The RTX 4090 is priced at $1,599, the RTX 4080 at $1,199, and the RTX 4070 Ti at $799
Nvidia GeForce RTX 4000 Lovelace: release date
The release date for Lovelace has been and gone, with the RTX 4090 launching first in October 2022. The RTX 4080 followed shortly after in November, after the awkward cancelation of the RTX 4080 12GB model - as of January 5, this has now been rebranded and relaunched (with a small price cut) as the RTX 4070 Ti.
Nvidia GeForce RTX 4000 Lovelace: price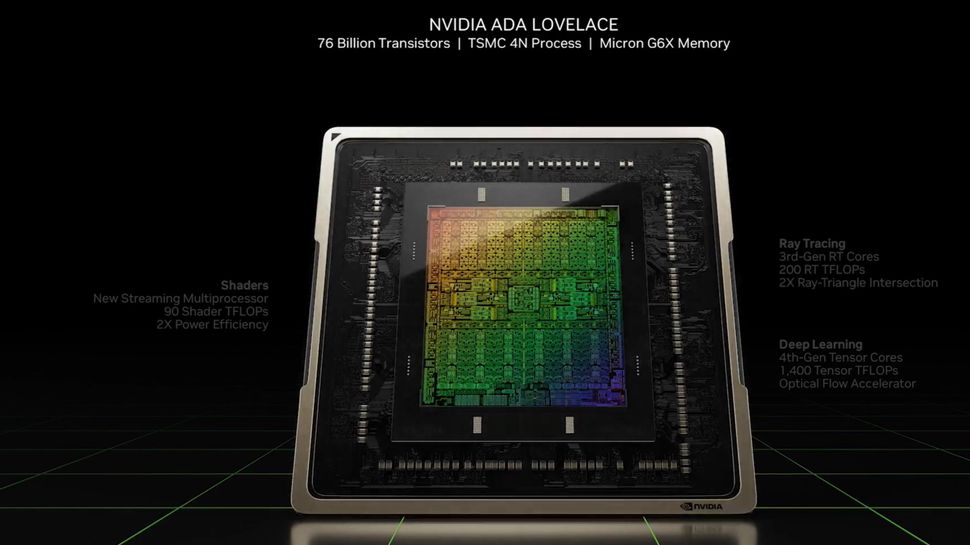 We now have official pricing for the RTX 4090 as well as the 4080 and 4070 Ti. The 4090 has an MSRP of $1,599 (around £1,400 / AU$2,400) for its 24GB GDDR6X.
Meanwhile, the GeForce RTX 4080 was supposed to have two models, a 12GB version and the 16GB version. The former would have had an MSRP of $899 (£849 / AU$1,340), but it was 'unlaunched' and rebranded to the $799 RTX 4070 Ti. Meanwhile, the actual RTX 4080 is priced at $1,199 (around £1,050 / AU$1,790). It seems that rumors thinking these chips would be even pricier than the previous gen chips were right on the money.
The Nvidia GeForce RTX 3080 officially has an MSRP of $699 (£649, about AU$975), while the Nvidia GeForce RTX 3070 officially comes in at just $499 (£469, about AU$680). The flagship of the family at that time before the RTX 3090 Ti was introduced, the RTX 3090, was priced at $1,499 (£1,399, AU$2,100).
The chip shortage, unfortunately, ensured many of these GPUs were artificially inflated so many of us were unable to purchase a card at this price unless you were lucky enough to nab a founders edition directly from Nvidia at launch.
Nvidia GeForce RTX 4000 Lovelace: specifications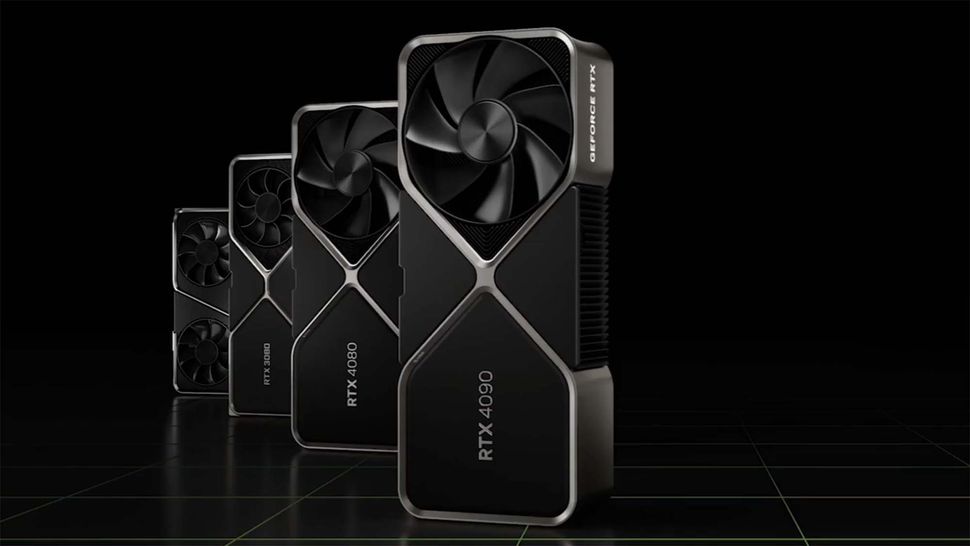 It's been confirmed by the Nvidia event that the Lovelace series uses 76 billion transistors, as well as the new 5nm production process. It's also using next-generation Ray Tracing cores, an updated version of a feature that has been present on all RTX-branded GPUs from Nvidia.
We also found out that they'll be using Shader Execution Reordering (SER), which makes native ray tracing possible without DLSS. Thanks to new frame-generation technology, there's a massive increase in framerate with DLSS 3 over native rendering, so DLSS will be even more impressive in its third-generation iteration.
We won't dig too deep into the specs of the individual cards here, but we will advise that you'll likely need to upgrade your power supply if you're planning to get either the RTX 4090 or 4080 - both are power-hungry cards.
Although Nvidia confirmed multiple laptop GPUs for release in 2023 - the RTX 4090 and 4080 mobile, along with compact Max-Q variants of the RTX 4070, 4060, and 4050 - we still don't have any news on more affordable desktop cards. The RTX 4060 Ti (if such a thing exists) will probably be the best mainstream GPU of this generation, so keep your eyes peeled for a reveal further down the line.