Nvidia 5000 series: rumors, possible specs, and everything we know
News
Contributions from
last updated
Everything we know about the Nvidia 5000 series of RTX GPUs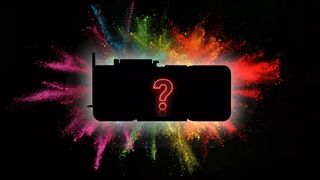 (Image credit: Future/Shutterstock)
The Nvidia 5000 series of GPUs are starting to make their way into the online rumor mills as the current-gen lineup of Nvidia graphics cards see their final releases.
With the current Nvidia Lovelace generation of RTX graphics cards being somewhat of a mixed bag performance-wise (though its enthusiast and premium mid-range offerings were generally quite exceptional) and pricing issues with Nvidia's more premium cards effectively keeping them on the shelves and out of gamers PCs, there is both a lot of excitement and a good bit of trepidation around what we should expect from the new cards when they do launch.
It's still early going yet, and there's a lot more that remains to be learned about the new cards, but we'll be wrangling in everything we hear about what are sure to be the best graphics cards on the market when they launch in the future.
Nvidia 5000 Series: Cut to the chase
What is it? Nvidia's rumored next generation of RTX graphics cards
How much does it cost? Unknown at this time, but will likely scale similarly to Nvidia Lovelace GPUs in price
When can I get it? The earliest we expect to see the Nvidia RTX 5000 series would be late 2024 or early 2025
Nvidia 5000 series: Latest news
Nvidia 5000 series: Release date
We obviously can't say with any clarity this far out when Nvidia will release its next generation of GPUs, but there is some educated speculation that we can make at this point based on past practice and rumors that have made their way into the public conversation.
For one, Nvidia tends to follow a 18- to 24-month release cadence for its graphics cards, and with the slight easing of the global chip shortage, we don't expect to see any delays that push things back from this schedule.
That would put the Nvidia 5000 series release somewhere toward the end of 2024 and early 2025 at the latest, though we could see something as early as the middle of 2024.
Nvidia RTX 5000 series: Specs
We don't know anything for sure about the specs of the Nvidia 5000 series RTX GPUs other than they will likely be based on Nvidia Blackwell architecture, the rumored early code name for the Nvidia Lovelace successor, though it has also been called Lovelace-Next by Nvidia in official presentation materials.
According to a recent leak on Chinese hardware forum Chiphell, and seconded by known online leaker Kopite7kimi, Nvidia's GPU series will undergo something of a numbering shakeup. The supposed GPU variants, which will sit at the heart of both Nvidia graphics cards and the best gaming laptops running next-gen Nvidia GPUs, will include:
GB202: likely in the Nvidia RTX 5090 and Nvidia RTX 5090 Ti
GB203: likely in the Nvidia RTX 5080 and Nvidia RTX 5080 Ti, though possibly in the Nvidia RTX 5070 Ti as well.
GB205: Likely in the Nvidia RTX 5070 and RTX 5060 Ti, and possibly in the Nvidia RTX 5070 Ti
GB206: Likely in the Nvidia RTX 5060 and possibly the Nvidia RTX 5060 Ti
GB207: Likely reserved for the Nvidia RTX 5050 and Nvidia RTX 5050 Ti
We recently heard rumors that Nvidia would finally be switching some of its Blackwell GPUs over to a multi-chiplet module (MCM) design, following in the footsteps of AMD and Intel. Whether this will include the Nvidia 5000 series GPUs isn't clear, however, since the rumors only specified the GB100 GPU, which is a commercial-grade chip for servers, data centers, and industrial use.
Still, an MCM Nvidia GPU could provide a big boost to performance if done properly, and given that archrival AMD is already using MCMs in its GPUs, Nvidia can't afford to get left behind here.
We've also seen some purported specs for an RTX 5090 from Chiphell forum user Panzerlied, a fairly reliable hardware leaker. According to a now-deleted post, the RTX 5090 will boast some impressive spec upgrades over the RTX 4090:
Swipe to scroll horizontally
| Spec | RTX 4090 | RTX 5090 |
| --- | --- | --- |
| Streaming Multiprocessors | 128 | 192 |
| CUDA Cores | 16,384 | 24,576 |
| Ray Tracing Cores | 128 | 192 |
| Tensor Cores | 512 | 768 |
| Boost Clock | 2.52 GHz | 2.9 GHz |
| L2 Cache | 72MB | 128MB |
| Memory Bandwidth | 1,008 GB/s | 1,532 GB/s |
If these specs pan out, this should give the RTX 5090 an absolutely massive gen-on-gen boost, with the same post that detailed the specs claiming that the RTX 5090's performance was 1.7 times faster than the RTX 4090, which is downright gobsmacking.
Beyond this, there's isn't much else that we know about these GPUs, such as what process node they will be fabricated on, who will be doing the fab (though it'll almost certainly be TSMC, as was the case with Nvidia Lovelace), and what kind of core counts and clock speeds we should expect.
As we hear more, we'll be sure to bring you what we learn.
Nvidia RTX 5000 series: What to expect
Right now, the only thing we can expect is that a lot is going to change between now and when these graphics cards are eventually released.
There is also still the potential for more Nvidia Lovelace cards to be released, especially since we haven't seen the Nvidia RTX 4050 yet, which we expect will be one of the best cheap graphics cards available for gamers on a severely restricted budget—assuming it ever launches.
As we learn more, of course, we can start to really build some anticipation around the release, though it is still a long way off so everything should be taken with a hefty grain of salt for the time being.
Sign up for Black Friday email alerts!
Get the hottest deals available in your inbox plus news, reviews, opinion, analysis and more from the TechRadar team.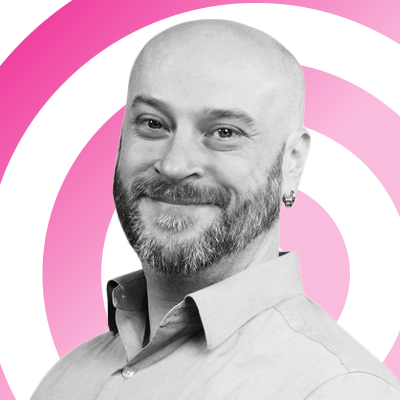 John (He/Him) is the Components Editor here at TechRadar and he is also a programmer, gamer, activist, and Brooklyn College alum currently living in Brooklyn, NY.
Named by the CTA as a CES 2020 Media Trailblazer for his science and technology reporting, John specializes in all areas of computer science, including industry news, hardware reviews, PC gaming, as well as general science writing and the social impact of the tech industry.
You can find him online on Threads @johnloeffler.
Currently playing: Baldur's Gate 3 (just like everyone else).