The Lenovo Legion Go is great – and also has the weirdest mouse I've ever seen
Lenovo's new PC gaming handheld is a delight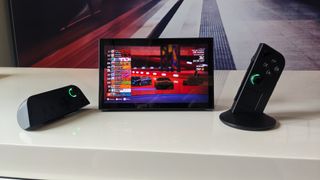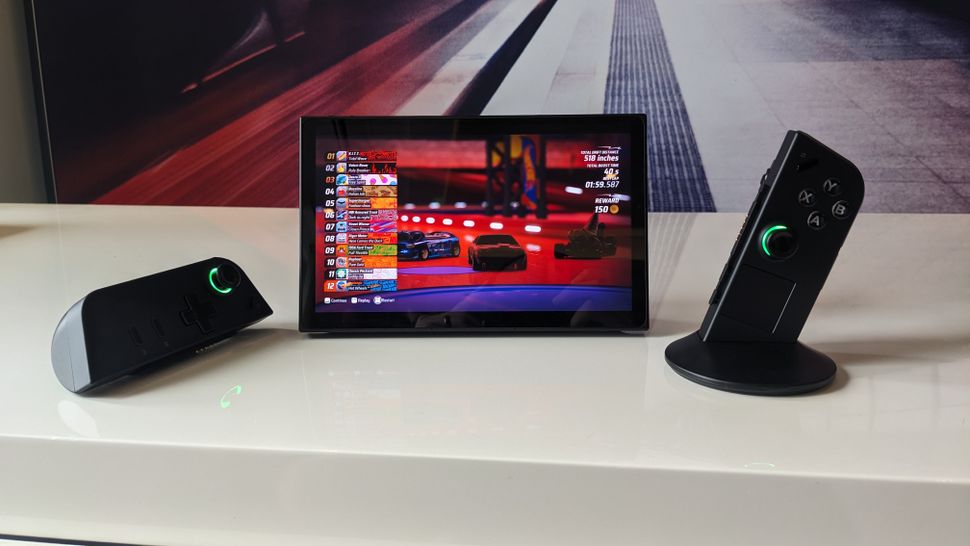 (Image credit: Future)
At IFA 2023 in Berlin, I was among the lucky few permitted to get some hands-on time with Lenovo's newest product: the Legion Go, a PC gaming handheld in the same vein as Valve's successful Steam Deck.
Our own Allisa James was also fortunate enough to enjoy an in-person demo, so if you want a proper breakdown, rather than my personal rambling about its weird mouse, you can check out our Lenovo Legion Go hands-on review. Otherwise, read on.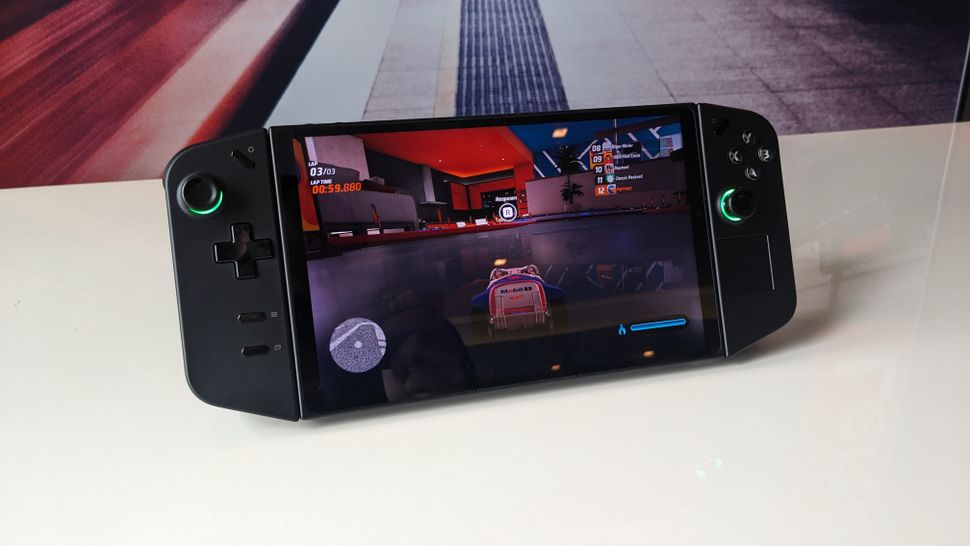 I adore gaming handhelds (and I'm still waiting for Apple to make one), but problems with Windows 11 on the recent Asus ROG Ally left me apprehensive about Lenovo throwing its hat into the ring. I still have my concerns – which likely won't be resolved until we can actually spend more time with the Go and put it through our full review process – but I have to say, I feel like Lenovo has won this round handily.
For starters, the Legion Go is priced at $699; sure, that's pretty damn expensive, but it's the same base price as the ROG Ally, and specs-wise the Go has it beat. Both handhelds are powered by the same powerful AMD Z1 Extreme mobile gaming processor, but the Go boasts a bigger, higher-res display, more ports, and (most importantly) detachable controllers.
The Detachable Kid
That's right, we finally have a real competitor to the seemingly unstoppable Nintendo Switch. Lenovo has, by my estimation, carefully analyzed the strengths and weaknesses of every major handheld console on the market right now, and used that knowledge to make the Legion Go the definitive choice of on-the-go gaming device. Those detachable controllers are just one element Lenovo has chosen to emulate, too.
We've got the wide, sturdy kickstand of the Switch OLED, the LED-ringed analog sticks of the ROG Ally, and even the tiny square touchpads of the Steam Deck – though Lenovo has wisely opted for a single touchpad on the right-hand controller, and positioned it in a vertical stack beneath the analog stick and face buttons, making it a bit less wide than the rather chunky Deck layout.
The touchpad is an excellent solution for using Windows 11, a far better option than the touchscreen controls that were basically the only way to use the OS on the ROG Ally (yes, you could control the mouse with an analog stick, but that sucked). However, there's another way to navigate Windows on the Legion Go – and it's a weird one.
Driving stick
The Go is sold along with a pleasingly robust carry case and an odd little plastic ring, which it turns out is an accessory that can transform the right Not-Joy-Con into a sort of upright mouse, thanks to an adjustable optical sensor on the base of the controller.
The pictures explain it better (after all, they're supposedly worth a thousand words, though my editor told me I couldn't just upload a dozen photos in place of this article), but the experience of using this mouse is just bizarre. It's like a sort of sliding joystick, with an additional trigger button for left-clicking, and a scroll wheel that aren't present on the left-side controller. It reminded me a bit of the large ergonomic upright mice that were all the rage a few years ago.
That being said, for all the weirdness this control scheme offered, I actually rather liked it. It wasn't exactly optimal for the Windows desktop, but when I loaded up a first-person shooter (well, PowerWash Simulator), it took me very little time to get used to it. The hand position it necessitated put me in the mind of lightgun shooters like Time Crisis and House of the Dead; aiming and pulling the trigger just felt good. I'm not sure how well it would perform in other games, but it's certainly an enjoyable novelty that also enables Legion Go owners to remain competitive against mouse-and-keyboard PC players in online shooters.
Even without this weird mouse/joystick feature, the detachable controllers are just great. Being able to set up the display and then detach the controllers to play was nifty on the Switch, and it's no less effective here, letting you rest your arms (since this is a fairly heavy device) when playing on a train or airplane. In fact, I was a bit depressed that I didn't have a Legion Go to keep me company on my flight home from Berlin.
As far as I'm concerned, the only miss from Lenovo here is the lack of a gamepad-shaped grip to slot the controllers into – something the original Switch did feature. After all, it just needs to be a piece of plastic; I'm sure somebody could 3D-print one with the right dimensions…
You might also like
Sign up to receive daily breaking news, reviews, opinion, analysis, deals and more from the world of tech.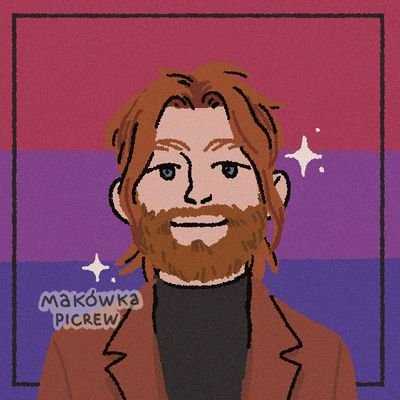 Christian is TechRadar's UK-based Computing Editor. He came to us from Maximum PC magazine, where he fell in love with computer hardware and building PCs. He was a regular fixture amongst our freelance review team before making the jump to TechRadar, and can usually be found drooling over the latest high-end graphics card or gaming laptop before looking at his bank account balance and crying.
Christian is a keen campaigner for LGBTQ+ rights and the owner of a charming rescue dog named Lucy, having adopted her after he beat cancer in 2021. She keeps him fit and healthy through a combination of face-licking and long walks, and only occasionally barks at him to demand treats when he's trying to work from home.