Will 'Chromebook Plus' be the future of Google-powered laptops? Lenovo seems to think so
Is it time to get excited yet?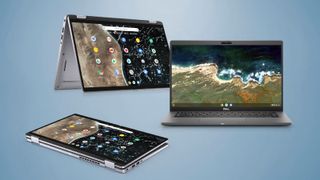 (Image credit: Dell)
Speculation about a new breed of Chromebooks – originally referred to as 'Chromebook X' – has been circulating for a while now, and we now know that Google actually plans to use the moniker 'Chromebook Plus' for these new machines; and in fact, you might already have one.
As for actual new hardware, a laptop has been spotted that is believed to be part of this new Plus generation of Chromebooks: the 14-inch Lenovo IdeaPad Flex 5i Chromebook Plus. Or at least, that's the working title, since the name was pulled from Google's Omaha server via cros.tech by the lovely folks over at Chrome Unboxed.
A previous leak covered by 9to5Google revealed that Acer, Asus, and HP all had Chromebook Plus models in the works, so we can now add Lenovo to that lineup. Interestingly, an existing Lenovo IdeaPad Flex 5i model was also listed in the original leak as part of a small selection of laptops that might be 'upgraded' to Plus status via a software update.
What's Chromebook Plus really all about?
The Plus specification isn't really anything to get super-excited about – not yet, anyway. It's essentially Google signaling that it wants to separate its more premium ChromeOS laptops from the crowd, with new (though as-of-yet undisclosed) minimum requirements for system performance and hardware quality.
Many of the best Chromebooks might already fall into this category, especially more expensive models like the HP Elite Dragonfly Chromebook. Since the code change that originally revealed the possibility of upgrading currently available laptops to the Plus level was hastily deleted, it's unclear whether we'll actually see any existing Chromebooks take on the Plus branding.
Regarding the IdeaPad Flex 5i Chromebook Plus – which is a terribly cumbersome name, I have to say – we probably shouldn't expect anything too impressive. The laptop has the codename 'Tabor', which doesn't reveal much within the Chromium Repositories other than the fact that it'll apparently have a new microphone mute button on the top row of the keyboard.
Chances are that it won't differ massively from the existing IdeaPad Flex 5i Chromebook – although that's notably not a pricey laptop, indicating that Chromebook Plus might be more about software capabilities than hardware design requirements.
Overall, I have to concur with Robby at Chrome Unboxed: the Plus brand probably isn't going to blow us all away, at least not to start with. But with some gentle encouragement (and careful investment) from Google, we could see this new faction of Chromebooks flourish.
You might also like
Sign up to receive daily breaking news, reviews, opinion, analysis, deals and more from the world of tech.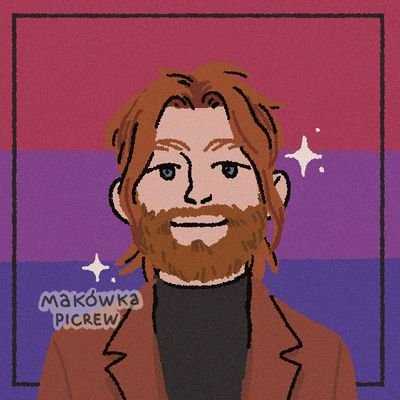 Christian is TechRadar's UK-based Computing Editor. He came to us from Maximum PC magazine, where he fell in love with computer hardware and building PCs. He was a regular fixture amongst our freelance review team before making the jump to TechRadar, and can usually be found drooling over the latest high-end graphics card or gaming laptop before looking at his bank account balance and crying.
Christian is a keen campaigner for LGBTQ+ rights and the owner of a charming rescue dog named Lucy, having adopted her after he beat cancer in 2021. She keeps him fit and healthy through a combination of face-licking and long walks, and only occasionally barks at him to demand treats when he's trying to work from home.