Early Verdict
The Lenovo Legion 9i is looking to be the premium pick of gaming laptops for the company. Outfitted with the latest in specs, it should be a performance powerhouse, complemented by an excellent ventilation system and great display.
Pros
+

Great display

+

Excellent ventilation system

+

Unique aesthetic

+

Nice keyboard
Cons
-

Mediocre sound quality

-

Quite pricey

-

No official word on availability
Why you can trust TechRadar We spend hours testing every product or service we review, so you can be sure you're buying the best. Find out more about how we test.
Lenovo has been ramping up its line of gaming laptops, each with its own niche market. It shouldn't come as any surprise then that the Lenovo Legion 9i is targeting the luxury gaming laptop market, with its far more robust specs, full RGB lighting, and an exceptional ventilation system to say the least.
It'll be interesting to see how well this portable machine stacks up against other premium laptops already carving its way into 2023's market, including top tier choices like the Alienware m18 or the Asus ROG Zephyrus M16 (2023). Once we get our hands on one for testing, we can truly see how well it holds up.
Hopefully, the Legion 9i is more robust than the Legion Pro 7i option which, while solid in its own right, did suffer from several drawbacks that kept it from being the best gaming laptop out there.
Lenovo Legion 9i: Price and availability
There's no official price nailed down for the Lenovo Legion 9i, though Lenovo did confirm that the most expensive configuration would be over $4,000 (around £3,180 / AU$6,241), which is quite a costly machine. That would put it right around the price point of the MSI GT77 Titan (2023), which has been so far the most powerful gaming laptop we've tested in 2023.
We also don't have any confirmation of a release outside the US, including the UK and Australia. Knowing Lenovo there will be at least a UK launch, though Australia can often be unpredictable.
Lenovo Legion 9i: Design
Swipe to scroll horizontally
Lenovo Legion 9i specs

| Component | Spec |
| --- | --- |
| Price | N/A |
| CPU | 13th-Gen Intel Core i9 HX |
| Graphics | Up to Nvidia GeForce RTX 4090 16GB GDDR6 |
| Memory | Up to 2x 32GB 5600 MHz Dual Channel DDR5 |
| Storage | Up to 2TB PCle SSD Gen 4 |
| Display | 16-inch 3.2K (3200x2000) 16:10, 165Hz, up to 1200 nits |
Image 1 of 9
Just looking at the chassis gave me the sudden urge to run my hands over it. If you don't know why, it's due to the forged carbon A-cover, which gives the top of the Lenovo Legion 9i this real distinctive aesthetic and feel, like a pattern of silver, grey, and black blotches. Lenovo informed me that each pattern is unique to that laptop, giving it an even more unique look.
RGB lighting decorates the back of the laptop, illuminating the main port selection located there, similar to most Alienware gaming laptops. Opening it reveals the RGB lit keyboard, which features 1.5mm travel, 100% anti-ghosting, and has that satisfying snap Lenovo keyboards are known for.
As I looked over the laptop and took stock of its impressive light weight and thin build, surprising me even more was that it had a built-in physical switch for the webcam shutter. It's rare to have a laptop with one, and it's a great security feature that should be implemented more often, as it brings the risk of a hacker getting access to your turned off webcam down to zero.
From what I could test of its sound quality, it seems to vary based on the kind of music played. The Legion 9i handled classical music well, with each instrument clear and distinct from each other even with maximum sound on. However, once I switched over to a rock piece heavy on the electric guitar, the quality plumented with audio sounding tinny and almost muddy.
Lenovo Legion 9i: Performance
Image 1 of 3
Unfortunately I wasn't able to test out the Lenovo Legion 9i's gaming performance in my limited time with the laptop, so we'll have to see how it performs in benchmarks and general testing once we get our hands on it later in 2023.
However, what I was able to check out in more detail was the ventilation system, which is by far the most unique aspect of this laptop, even more so than the chassis design. It's Lenovo's first laptop to feature a self-contained liquid-cooling system, which is an excellent way to maintain a lower temperature during intense gaming sessions while keeping the laptop as thin and lightweight as possible.
It also has uniquely placed fans to better distribute heating around the keyboard and touchpad areas. For instance, the battery is located under the touchpad while two large fans are at above the keyboard, the area that tends to accumulate the most heat. There's also a large vent on the bottom of the laptop right under the same spot, which also dissipates even more heat. This lead to a laptop that was extremely cool to the touch, even though it had been running for at least several hours.
There's also a fan located on the left side under the keyboard, releasing even more heat and most likely what keeps the touchpad battery area cooler. And it works too, as I incorrectly assumed it would be hotter in that area due to said battery, but that area was cool as well.
Ventilation is an extremely vital part of gaming performance, as it allows the components to continuously run during intense gaming sessions. And seeing that Lenovo put so much consideration into its vent system gives me hope that this will reflect positively in its performance.
Lenovo Legion 9i: Early verdict
Overall, I was impressed with what the Lenovo Legion 9i had to offer. It's aesthetically unique and pleasing with a satisfying chassis texture to boot. The RGB lighting is well done and not too overwhelming in its execution, and the display is large and crisp-looking.
I also immensely enjoyed the ventilation system with all its moving parts to create something that can support this laptop through heavy gaming sessions, as well as Lenovo's willingness to turn design conventions on its head. If there's a vent system that can keep a laptop as light and thin as that fro overheating, it has to be the one with liquid cooling and three fans.
Sound quality was a mixed bag, which is disappointing since sound quality is such an important aspect of gaming. If you're serious about that, you might have to invest in a solid pair of headsets instead.
My question is, will this gaming laptop be worth its steep price? The performance is key, and we'll have to wait to see the official results from that later in 2023.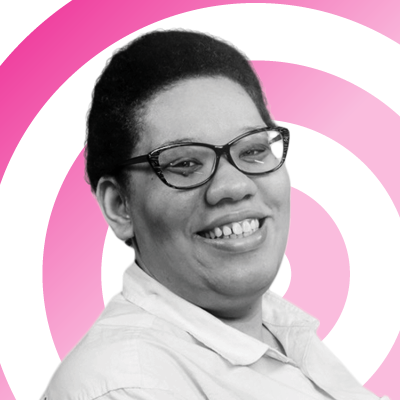 Named by the CTA as a CES 2023 Media Trailblazer, Allisa is a Computing Staff Writer who covers breaking news and rumors in the computing industry, as well as reviews, hands-on previews, featured articles, and the latest deals and trends. In her spare time you can find her chatting it up on her two podcasts, Megaten Marathon and Combo Chain, as well as playing any JRPGs she can get her hands on.
What is a hands on review?
Hands on reviews' are a journalist's first impressions of a piece of kit based on spending some time with it. It may be just a few moments, or a few hours. The important thing is we have been able to play with it ourselves and can give you some sense of what it's like to use, even if it's only an embryonic view. For more information, see TechRadar's Reviews Guarantee.