Early Verdict
The Lenovo Legion Go is a great PC handheld, with great specs and some design features that truly set it apart from its competition. However, it also has a couple issues that while not difficult to fix, could put a serious damper on its success if it launches in this state.
Pros
+

Excellent specs

+

Great display

+

Phenomenal ventilation

+

The built-in kick stand is genius

+

FPS controller mode is too
Cons
-

A bit pricey

-

Latency and framerate issues

-

No word on a global release
Why you can trust TechRadar We spend hours testing every product or service we review, so you can be sure you're buying the best. Find out more about how we test.
After plenty of leaks and buzz surrounding the Lenovo Legion Go, the portable gaming device has finally been officially revealed at IFA 2023 in Berlin. For those not in the know, the Legion Go is a PC gaming handheld system similar to both the Steam Deck and especially to the more recent Asus ROG Ally.
I was able to get my hands on it and take it for a test drive, thoroughly checking out its many features while seeing how well it handles some of the best PC games. Similar to the ROG Ally, this system is breaking through into a new market with features that set it apart from its competition even as it slots into the market of powerful PC portable.
And though both the Legion Go and ROG Ally owe its existence in this growing market to the Steam Deck, the former two are far closer to each other in terms of specs and unique design choices, as well as the use of Windows OS.
It'll definitely be interesting to see how the Legion Go shapes up as we get closer to its launch later in 2023.
Lenovo Legion Go: Price and availability
So far we know that the Lenovo Legion Go I personally tested will be coming to the US on October 2023 for a pretty steep price point of $699 (around £555 / AU$1,090). And though the details are still unknown, Lenovo confirmed with me that there will be additional models coming at a later date, with one being a less expensive version equipped with the AMD Ryzen Z1 rather than the AMD Ryzen Z1 Extreme that the current model has.
However, we don't have any confirmation on whether it'll launch in other regions like the UK or Australia, or what pricing could look like for said regions. Considering that its competition launched in those regions, we should be seeing the Legion Go in other countries as well.
Lenovo Legion Go: Design
Swipe to scroll horizontally
Lenovo Legion Go specs

| Component | Spec |
| --- | --- |
| Price | $699 (around £555 / AU$1,090) |
| CPU | AMD Ryzen Z1 Extreme |
| Graphics | AMD RDNA Graphics |
| Memory | 16GB LPDDR5X (7500Mhz) |
| Storage | Up to 1TB PCIe Gen4 SSD |
| Display | 144Hz, 500 nits, 97% DCI-P3 color gamut |
Image 1 of 7
Unlike the Asus ROG Ally's distinctive and stylish white, honeycomb chassis, the Lenovo Legion Go is clearly built for practicality. It's all black, larger and bulkier, and quite a bit heavier at nearly 1.5 pounds. It's packing some serious specs and the handheld is built to handle it, as well as the ventilation.
Its practicability doesn't stop there, with design choices meant to address general console controller issues. The biggest example is the hall effect joysticks which, according to Lenovo, ensures no joystick drift and minimal dead zones. Considering how commonplace those issues are with literally any other console controller or handheld, this improvement sounds like music to my ears.
My favorite part of the Legion Go is its built-in kick stand on the back. It's ideal for long gaming sessions in which holding up a larger portable will not be feasible. I had the Legion Go propped up on the table while playing and by the end I was lamenting that the Steam Deck and ROG Ally didn't have this same feature to make long gaming sessions that much easier.
There's also an incredible mode called FPS mode, in which you can detach the controllers from the side of the system and use the included platform to prop up one of them. This creates a sort of joystick/mouse hybrid that makes FPS and strategy games much easier to play, as you can now simulate the point-and-click ease of a regular mouse.
Lenovo Legion Go: Performance
Image 1 of 6
It has some pretty impressive specs with an AMD Ryzen Z1 Extreme processor with AMD RNDA Graphics, 16GB LPDDR5X RAM, up to a 1TB PCIe Gen4 SSD, and a micro-SD slot supporting up to 2TB of extra storage. I played both HiFi Rush and PowerWash Simulator to test out the system and see how well it all holds up.
Much like the Asus ROG Ally, the Lenovo Legion Go uses a Zen 4-powered AMD Ryzen Z1 Extreme CPU, which had been first developed by the chip maker specifically for the ROG Ally in order to better optimize for a mobile device. And thanks to that initiative, other PC handhelds can benefit from the tech. The GPU is an AMD RNDA Graphics, also featuring AMD's graphical RDNA3 technology which is a holdover from the ROG Ally.
Ventilation was also impressive - while I played I didn't noticed any exssesive heating during my gaming session, not even from the top where the largest vent is location. This was a huge issue with the ROG Ally, with it feeling much hotter within a few minutes of gameplay, so it's great to see the larger size of the Legion Go being put to use. It's most likely due to the Coldfront thermal technology featuring a liquid crystal polymer 79-blade fan, keeping the system comfortably cool.
The display is quite good: 8.8-inch QHD+ 16:10 display, up to 500nits brightness, featuring a 97% DCI-P3 color gamut, and up to 144Hz refresh rate. Compared to the ROG Ally, the display is also rather premium and should theoretically run smoothly. However, like the ROG Ally pre-launch, the Legion Go had issues with framerate and latency, with visible stuttering that, while not interfering with gameplay, was still glaringly noticeable.
It would be a shame if the latter was hamstrung by its own powerful specs and unable to reach its full potential, much like the former did when the framerate was only improved by lowering resolution which trivialized the point of the 1080p display.
The single haptic touchpad on the bottom right is great for navigating the Windows 11 screen, which is the same OS that the ROG Ally runs. But that single addition of the pad makes it much easier to move the cursor around. There was one issue I came across with the haptic touchpad on my test handheld, and that was a bizarre buzzing noise it made when in use. It was only my unit that had the problem, the other ones worked perfectly fine. Hopefully, this is a hiccup that's hammered out of every version of the device upon launch.
The touch screen itself makes it a cinch to open up the main menu directly and switch between installed games. There are also options to have other storefronts like Xbox Games Pass, Steam, EA App, and Epic Games Store's libraries.
Much like the ROG Ally, you can turn the Legion Go into a mini desktop replacement by connecting a Bluetooth keyboard and mouse thanks to that same Windows 11 OS. Unlike the ROG Ally, the Legion doesn't use Armoury Crate CE, and considering how clunky it could be at times, I don't miss the software in the slightest.
Lenovo Legion Go: Early verdict
Coming from my hands-on experience, the Lenovo Legion Go is a PC gaming portable with tons of potential. It has some great quality-of-life changes and truly innovative modes that fit nearly every playstyle or game genre. It has great specs, an impressive display, and a truly excellent ventilation system. In these areas I believe it to be superior to the ROG Ally and Steam Deck.
However, there were hiccups as well, ranging from minor ones that can easily be fixed before launch, while others could cause performance issues that directly impact how the player needs to configure the system to avoid.
But if these issues clear up once the Legion Go releases, we could be looking at a true ROG Ally and Steam Deck killer. It has the potential and clearly Lenovo put a lot of love and attention into making this far from a throwaway hunk of plastic. And though this version is priced quite high, the release of cheaper models should help smooth things over with more budget-minded gamers.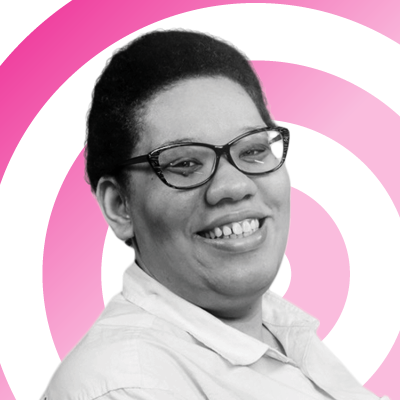 Named by the CTA as a CES 2023 Media Trailblazer, Allisa is a Computing Staff Writer who covers breaking news and rumors in the computing industry, as well as reviews, hands-on previews, featured articles, and the latest deals and trends. In her spare time you can find her chatting it up on her two podcasts, Megaten Marathon and Combo Chain, as well as playing any JRPGs she can get her hands on.
What is a hands on review?
Hands on reviews' are a journalist's first impressions of a piece of kit based on spending some time with it. It may be just a few moments, or a few hours. The important thing is we have been able to play with it ourselves and can give you some sense of what it's like to use, even if it's only an embryonic view. For more information, see TechRadar's Reviews Guarantee.