I've never bought an iPhone or a Mac, but there's one thing Apple could make that I'd buy instantly
No, it's not the Apple Vision Pro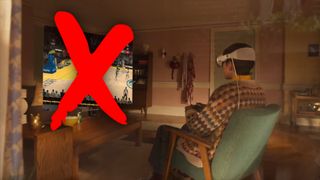 (Image credit: Apple)
As anyone close to me will tell you, my dislike of Apple products is well-documented. It's not born of any malice towards the tech giant; I just never got along with Apple's hardware, and to that end, I've never spent a dime of my own money on them.
Of course, this would completely disqualify me as a tech journalist if it weren't for the fact that in order to get ahead in this line of work, you sometimes have to use kit you don't like. My first dalliance with Apple was actually a hand-me-down iPod, followed by a similarly hand-me-down iPhone; later on, I used iMacs at university and then (begrudgingly) used a MacBook Pro for my work on Maximum PC magazine. Naturally, I've also had to stick my hands into macOS from time to time during my work here at TechRadar.
But I didn't really like any of it. Yes, I understand the advantages of Apple's tech, and I'll never stop being impressed by how well the company's first-gen in-house M1 silicon performs; it just doesn't float my boat, personally. I guess I'm just a Windows boy at heart - although recently I've been compelled to wonder if there might be a mythical Apple product out there that I would actually buy.
The problem with gaming on Mac
I've been a lifelong PC gamer, ever since my parents bought a desktop computer capable of running the very lightest of online browser games. I think that's part of the reason why I never gravitated toward Apple; the historically limited game selection on macOS wasn't appealing when there was so much more to play on PC.
But I've also been a lifelong fan of gaming handhelds, beginning way back with the original Nintendo Game Boy and running through virtually every major handheld console, from the PlayStation Portable to the Nintendo Switch and everything in between. This is where I think Apple could truly succeed - wait, hear me out!
Apple has been getting serious about gaming for a little while now, and there's no denying the power of Apple's M-series silicon; the upcoming M3 chips promise to be a serious step up in terms of graphical performance, and macOS Sonoma features a nifty-looking new Game Mode for optimizing game performance (as well as a revamped Metal 3 toolkit for developers).
Yes, I know the best phones are becoming more and more capable of running games, but let's be honest: trying to play the majority of modern games with only touchscreen controls sucks, and third-party controller solutions like the Razer Kishi are a band-aid at best. The fact is that most phones - not unlike the uber-successful MacBook - simply aren't designed purely with gaming in mind.
That's why I've been so enamored with the recent rise of PC gaming handhelds, such as the Valve Steam Deck and the upcoming Lenovo Legion Go (expected to be revealed at IFA 2023). Having that level of performance in a purpose-built gaming device I can take with me on the go? That's a winner right there.
Why is Apple the right choice for this?
Just think about it for a moment. Apple has been able to achieve frankly phenomenal performance in the MacBook Air, considering the device is very thin and entirely passively cooled.
Even the Nintendo Switch Lite has a fan vent! Given that the M1 chip was surprisingly capable of gaming, I can't wait to see what M3 is capable of - and a dedicated device would be the perfect showcase of its gaming potential, as well as a more visible, tangible commitment to gaming than what we've seen so far in macOS.
Lastly, as much as I hate to admit it, Apple definitely does have a knack for designing tech with a pleasing degree of tactility. I'm talking about stuff like the Magic Keyboard, the classic iPod's touch dial, and the satisfying (though rapidly disappearing) physical buttons found on the iPhone.
So I'm speaking to you directly now, Tim Cook, Apple CEO. Please give me the iDeck, or whatever you want to call it. I promise I'll become a bona-fide Apple fanboy if you do this. Hell, I'll even take back all the mean things I said about the Apple Vision Pro.
Actually, no I won't. That thing haunts my nightmares.
You might also like
Sign up for Black Friday email alerts!
Get the hottest deals available in your inbox plus news, reviews, opinion, analysis and more from the TechRadar team.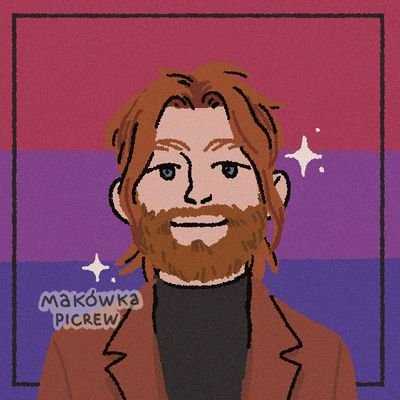 Christian is TechRadar's UK-based Computing Editor. He came to us from Maximum PC magazine, where he fell in love with computer hardware and building PCs. He was a regular fixture amongst our freelance review team before making the jump to TechRadar, and can usually be found drooling over the latest high-end graphics card or gaming laptop before looking at his bank account balance and crying.
Christian is a keen campaigner for LGBTQ+ rights and the owner of a charming rescue dog named Lucy, having adopted her after he beat cancer in 2021. She keeps him fit and healthy through a combination of face-licking and long walks, and only occasionally barks at him to demand treats when he's trying to work from home.