There was a time when photography was considered an expensive hobby, but being a modern gamer is just as tough. So when Black Friday and Cyber Monday comes round each year, it becomes the best time to snatch up all the latest games and console bundles.
2018 has been a great year for gaming with some heavy hitters like Forza Horizon 4, Assassin's Creed: Odyssey, Marvel's Spider-man and God of War making a serious splash.
But it's not just games that have taken the arena by storm this year. Sony and Microsoft have both announced that they're working on the next generation of consoles, while the Nintendo Switch continues to climb to new dizzying sales heights.
With so much happening this year, chances are you may have missed out on something, making Black Friday 2018 a crucial time to stock up on your gaming library and upgrade your hardware. So, what gaming deals can we expect this November?
So if you've waited until now to pick up one then you're going to be in luck, because they often come as bundles with a reduced rate.
Best Cyber Monday gaming deals by category
Best console deals
Best video game deals
Best peripheral deals
Best gaming laptops
When are Black Friday and Cyber Monday 2018?
Want to know when the big sale is this year? Black Friday falls on November 23, making Cyber Monday November 26.
But the sale isn't only over those two days, and neither is it restricted to just that one weekend. Retailers tend to begin announcing offers well before the actual date, with bargains to be had as early as a week before, and sometimes only ending when the month's out.
That means there's only days to go before you can snag a great bargain on some of the hottest titles and gaming gear.
It's highly likely that we'll see discounts on consoles, accessories and video games from retailers like The Gamesmen, JB Hi-Fi, Harvey Norman and Amazon. The announcement of the next-generation consoles could also entice these retailers to discount any old stock of PS4 Pro and Xbox One X. With Amazon slapping a price tag of less than $400 on the Nintendo Switch, we also expect the retailers to offer bigger discounts on Nintendo's most popular console.
What sort of gaming deals will we see?
As we mentioned earlier, expect to see big price drops on gaming gear from retailers like Amazon, JB Hi-Fi and The Gamesmen. You can also look forward to Microsoft hosting its own Black Friday sale, with plenty of Xbox One bundles on offer for less than their usual RRP.
You'll also be able to find plenty of savings on gaming headsets and controllers, online play subscriptions such as PS Plus, and gaming laptops. Keep in mind, however, that discounts on physical game copies will most likely be on titles from earlier in the year rather than the most recent hot sellers.
With Amazon offering competition for the first time in Australia during Black Friday, we anticipate all-time low prices on the Nintendo Switch this year. While Switch bundles haven't historically had the best bang for buck in Australia, we're hoping to see some good value offers during Black Friday this year. But if it's the Nintendo console you're after, you'll need to be quick as it sells out within seconds of being announced. So keep a sharp eye on this page as we'll list the best Switch deals right here as soon as they're announced.
What was on offer last year?
Last year saw excellent bargains on the PS4 Pro and Xbox One S bundles, with the Nintendo Switch discounted for the first time since in launch in March 2017. We saw one PS4 Pro bundle with five games drop down to $499, saving eager shoppers $250 on the purchase.
Shopping on eBay saw plenty of savings, with a Sony PSVR bundle drop down to less than half price.
Microsoft had a 500GB Xbox One S bundle with three games for $279, while Harvey Norman bundled Assassin's Creed: Odyssey with the same console for just $257.
The price of the HTC Vive VR headset dropped down to $899 in Australia, while HyperX gaming mice and keyboards were available for half price, too.
What we would like to see discounted this year
Here are a few items we would ideally like to see receive Black Friday gaming discounts:
Nintendo Switch bundles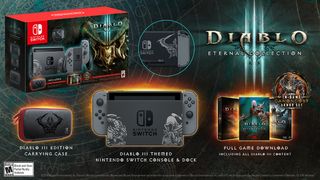 The Nintendo Switch continues to grow in popularity since its release last year. We saw very few discounts on the Switch last year as the hybrid console was still in infancy and the number of games on offer were limited.
So this Black Friday and Cyber Monday should provide the perfect opportunity to pick up a Nintendo Switch, games and accessories on discount – if Nintendo (and retailers) decides to play ball.
MSI GS65 Stealth
The MSI GS65 Stealth is our favourite gaming laptop of the year, so we're hoping the slim and powerful hardware will get discounted from its rather jaw-dropping $2,699 price to something a bit less eye-watering.
Forza Horizon 4 , Marvel's Spider-Man or God of War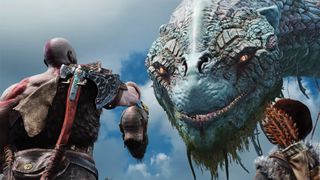 We don't often see massive discounts on the biggest game titles of the year, but we're hoping we'll see them at least included in some exciting console bundles, if not outright discounted by retailers.
Stick with TechRadar to get the best Black Friday deals
The Black Friday and Cyber Monday sale season is going to see fleets of deals and plummeting prices across all sorts of consumer tech: everything from laptops and iPads to smartphones, ereaders, and gaming gear.
To make it easier for you to find the best prices on everything tech on offer during that time, we'll scour the 'net and list all the best options right here. So be sure to bookmark this page if you're after some great games or hardware.
You don't have to wait till Black Friday to score a great gaming deal. Check out the best PS4 Pro and Xbox One X bundles available in Australia right now.