An exercise bike is a great way to work out, whether it's an intense spin session or a long endurance ride. They take up less space than a treadmill, are typically more affordable, and can still give you a great cardio or strength workout.
Exercise bikes are still a big investment though, and your choice can make the difference between a machine that gives you a great daily workout, and something that just gathers dust. That's why we've gathered together the very best exercise bike deals available today, with expert advice from a professional personal trainer to help you make the right choice.
To get even more from your workout, and help you compare indoor and outdoor runs, it's well worth investing in a good fitness tracker as well. We've rounded up all the best running watches, as well as the best Garmin watches if you're looking for something specific.
The best exercise bike deals in the US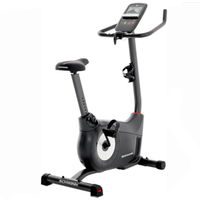 (opens in new tab)
Schwinn 130 Upright Bike: $499.99 $314.99 at Best Buy (opens in new tab)
Save $185 - This entry-level exercise bike covers all the essentials, with adjustable handlebars, 16 levels of magnetic resistance, and Zwift compatibility for virtual rides. One of the best bikes around at this price point.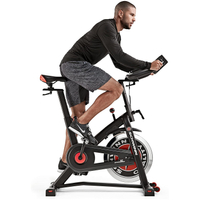 (opens in new tab)
Schwinn IC3 Indoor Cycling Bike: $799.99 $549 at Amazon (opens in new tab)
Save £250.99 - Schwinn is one of the biggest names in home exercise equipment, and this spin bike is just like one you'd find in a commercial gym. It has a 40lb flywheel and smooth belt drive, with infinitely variable resistance so you can find the perfect setting for tough climbs and fast sprints.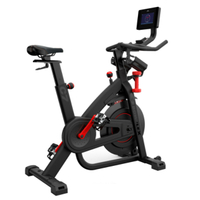 (opens in new tab)
Bowflex C7 Bike: $1,499.99 $699.99 at Best Buy (opens in new tab)
Save $800 - This is a huge saving on a premium, fully-adjustable spin bike, which has a built-in touchscreen that you can use to check your stats, and take part in workouts led by JRNY instructors. You get a one-year subscription thrown in free with the bike, and after that it's a fraction of the cost of Peloton membership.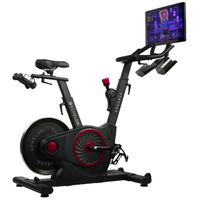 (opens in new tab)
Echelon Smart Connect EX5: $1,499.99 $1,275.99 at Best Buy (opens in new tab)
Save $225 - This connected exercise bike works together with an Echelon subscription, giving you access to scores of live and on-demand instructor-led workouts. The seat and handlebars are fully adjustable, and there are 32 possible levels of resistance.

The best exercise bike deals in the UK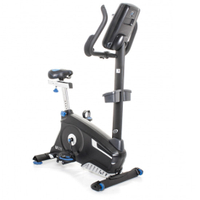 (opens in new tab)
Body Power SP.IC14: £499 £219 at Fitness Superstore (opens in new tab)
Save £280 - You can find cheaper exercise bikes on Amazon, but not this quality. This is a proper studio spin bike with adjustable seat and handlebars, LCD console, and EKG sensors in the handlebars. A simple bike, but effective.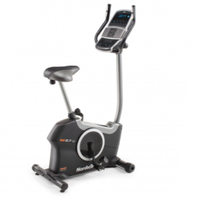 (opens in new tab)
NordicTrack GX2.7U: £499 £369 at Fitness Superstore (opens in new tab)
Save £130 - This upright exercise bike from the pros at NordicTrack has a comfortable oversized seat (adjustable horizontally and vertically), 20 resistance levels, and a one-year iFit subscription so you can ride around the world virtually.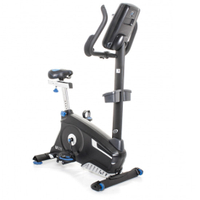 (opens in new tab)
Nautilus U628: £1,049 £799 at Fitness Superstore (opens in new tab)
Save £250 - A sturdy upright exercise bike with 32 digitally controlled resistance levels, 29 workout programs to follow, Bluetooth connectivity for mobile apps, and adjustable seat and handlebars. It's a great deal with £250 off right now.

Exercise bike buying advice
Choosing the right exercise bike is a big decision, so what should you look for when making your choice? Olivia Neely, personal trainer at Starks Fitness (opens in new tab) (currently sharing home workout videos at starksfitnessgym (opens in new tab) on Instagram), gives the following advice:
"We're several weeks into lockdown, and no doubt lifestyle adaptions are well underway. A strong positive is that it seems health and well-being has remained a primary focus for most. With that, home-workout equipment is widely sought after so we're having to be strategic about our purchases.
"It's worth considering equipment that can be used longer term. And of course, one that will match all your training desires; cardiovascular, endurance or strength. So how about an indoor exercise bike to help reach those goals, come rain or shine. Here are a few tips to ensure you're buying the right kit for your needs.
"The most obvious but important consideration. There are many types, all focusing on different cycling methods. An upright bike, a recumbent bike, a spin bike, the list goes on…
"Think about your previous cycling experiences. Do you usually take a leisurely cycle along the river road? Or are you an avid mountain biker? Try and match your previous experience to your current goals.
"We all want a bike that's aesthetically pleasing, but first, how much space do you have for it? For most, the bike will remain in your living room or bedroom so make sure it fits! Also note, there more advanced equipment (with a higher price tag) will no doubt offer a neater design requiring less space.
"Features will vary depending on the bike you choose, but here are a few things to look out for:
Emergency brake feature – a must
Adjustable saddle and handlebar
Resistance feature – the more resistance variations, the better
Interactive or self-motivating – if your budget can stretch, it's useful to have a bike that offer pre-programmed options to keep you motivated. Look out for enhancements such as Bluetooth connection so you can track your progress.
"With such a diversity of options, it's important to be realistic with your budget. Consider brand new models vs second hand, as you can often find a 'nearly new' model for a fraction of the price."