Bose's best headphones got the Black Friday deal I wanted, so I had to buy them
The Bose QuietComfort Ultra Headphones were totally irresistible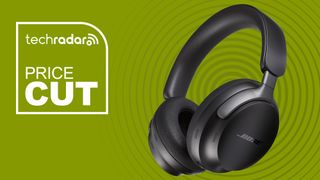 (Image credit: Bose)
Bose recently launched its most elite headphones to date, the Bose QuietComfort Ultra Headphones, and despite being new they've picked up a Black Friday discount already in the US and UK. In the US, you can get them for $379 at Amazon down from $429. In the UK, you can get them for £399 at Amazon down from £449. Okay, a $50/£50 discount may not rank among the best Black Friday deals of 2023 in terms of saving, but it was exactly what I was waiting for.
I wrote recently about how the Bose QuietComfort Ultra Headphones are worth every penny of their admittedly high price and that I was absolutely prepared to pay it. But given that the other new pair of Bose over-ear headphones had already seen a price cut (see our Black Friday Bose deals guide for info on that), I was holding out for some kind of little discount to sweeten my purchase. And here it is.
Today's US Black Friday Bose Ultra Headphones deal
Today's UK Black Friday Bose Ultra Headphones deal
I've already bought and received my pair of Bose Ultra Headphones from this deal. I've just been so impressed with their noise blocking, and I've had so much fun listening to them, that I knew we'd need a pair in my house for some long-haul work flights coming up. I already have noise-cancelling headphones at home, but nothing on quite this level for blocking outside sound.
But longer-term, it's the sound quality that will keep me coming back to these. They're so much more enjoyable to listen to than any other wireless headphones I have access to – treble pops so deftly out of the mix, the mid-range is full and realistic for vocals, and their well of bass is deeper than the Mariana Trench.
They priced above most of the best headphones, but in comparison even to other premium headphones like the Sony WH-1000XM5, you can hear why you've spend more immediately. This might not be a big price cut in the grand scheme, but it's the Black Friday headphones deal I most wanted to see, and it's the one that crowbarred my credit card from my wallet.
Mose US Black Friday headphones deals
More UK Black Friday headphones deals
Get daily insight, inspiration and deals in your inbox
Get the hottest deals available in your inbox plus news, reviews, opinion, analysis and more from the TechRadar team.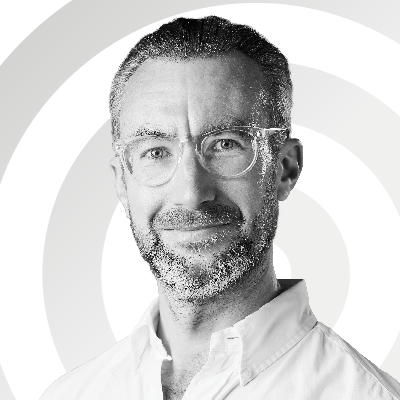 Managing Editor, Entertainment
Matt is TechRadar's Managing Editor for Entertainment, meaning he's in charge of persuading our team of writers and reviewers to watch the latest TV shows and movies on gorgeous TVs and listen to fantastic speakers and headphones. It's a tough task, as you can imagine. Matt has over a decade of experience in tech publishing, and previously ran the TV & audio coverage for our colleagues at T3.com, and before that he edited T3 magazine. During his career, he's also contributed to places as varied as Creative Bloq, PC Gamer, PetsRadar, MacLife, and Edge. TV and movie nerdism is his speciality, and he goes to the cinema three times a week. He's always happy to explain the virtues of Dolby Vision over a drink, but he might need to use props, like he's explaining the offside rule.