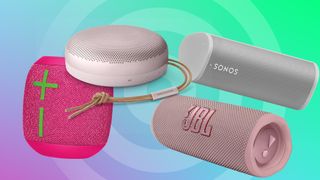 (Image credit: JBL, UE, B&O and Sonos)
With Black Friday sales starting earlier than ever, it's a good time to start thinking about what you want to buy during the most exciting sales period of the year. If you're looking for a new Bluetooth speaker, you're in luck. It's just the kind of thing that tends to be on sale during Black Friday and Cyber Monday.
If you're not sure where to begin, you can check out what we consider to be the best Bluetooth speakers. However, a better method is to keep reading. Below, we've picked out the best Bluetooth speakers that are also highly likely to be on sale during Black Friday. We've included our top recommendations for value and quality.
Appreciating that different people need different devices, we've looked at portable Bluetooth speakers along with ones that are likely to be better suited in your living room than on the open trail. These are just some of the Bluetooth speaker deals worth checking out at the moment. Also, keep an eye on our Black Friday Bluetooth speaker deals hub for all the latest sales leading up to and during the event.
JBL Flip 6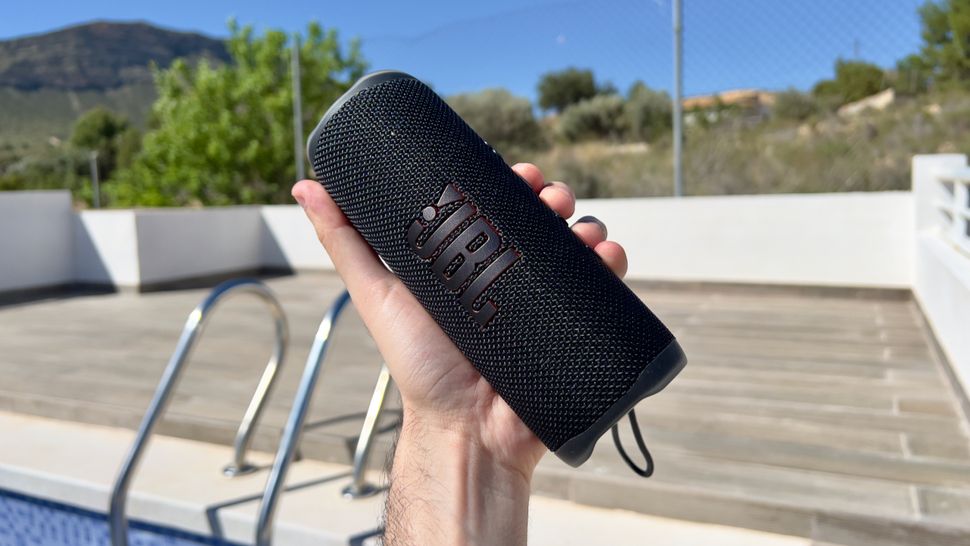 One of the best waterproof speakers, the JBL Flip 6 is ideal for many different situations from relaxing at home to sitting by the pool. Its standard price of $129.95 / £129.99 (about AU$175) is pretty good at the best of times but last year's Black Friday event saw it drop to $90 / £98 and we're hopeful that we'll see that happen again.
It's a rugged portable speaker yet incredibly simple to use. In our JBL Flip 6 review, we appreciated how it offered well-balanced and bassy sound that's perfect for a party atmosphere. You can also pair it up with up to 100 other JBL speakers for the ultimate party experience.
It lacks a few finer features like voice assistant support and a port for charging your phone, but its 12 hour battery life and IP67 water and rustproofing make up for a lot of its minor failings.
Ultimately, this is a speaker that's perfect for someone who wants something that just works without any hassle. If the JBL Flip 6 doesn't hit its historic low of $90 / £98, it still seems pretty likely we'll see some form of discount very soon.
B&O Beosound A1 (2nd Gen)
Small, stylish yet packing a punch when it comes to audio, the B&O Beosound A1 (2nd Gen) is a lovely package of wonders. It's normally priced at $250 / £200 (AU$360) but we've seen it dip as low as $175 / £160 during past Black Fridays and sales events with many other price drops throughout the year.
Unusually, it's burger-shaped which makes it stand out from the crowd for all the right reasons. In our B&O Beosound A1 (2nd Gen) review, we applauded its crisp sound quality and lightweight design. It really is one of those speakers you listen to so that you can rediscover your favorites.
Exciting and energetic, it's still highly portable. It has a strap for you to carry it in one hand, and it's IP67 water and dust resistant. We'd be worried about scratching its sleek shell so it's not exactly rugged, but it's good for a little bit of everything.
The B&O Beosound A1 (2nd Gen) also has Alexa built-in which might seem fairly standard at this price but it actually works without needing to be connected to your home Wi-Fi network which is useful. It's not perfect routing over Bluetooth to your phone but it's a nice extra.
Ultimately, it's the 360-degree soundstage and crisp audio that will make you hope for a price cut come Black Friday. We can't see it staying at its standard price tag during this time and it might just make it down to $175 / £160 again.
Ultimate Ears Wonderboom 3
Tiny yet powerful, the Ultimate Ears Wonderboom 3 is an already fairly affordable $99.99 / £89.99 / AU$149 but we're counting on seeing it drop to the $70-80 / £75–80 / AU$120-130 range.
It's an incredibly rugged speaker that's designed for outdoor use. Unlike many other outdoor speakers, it has 360-degree sound alongside a specific outdoors mode. Hit the mode button and you get boosted treble at the expense of bass, but it makes it much easier to hear during an outdoor party or gathering.
It hooks to your bag easily enough but it's also floatable and how often can you say that about any tech? It's basically the speaker that follows you everywhere all while looking very cute. We loved it as our Ultimate Ears Wonderboom 3 review explains.
There's no aux or USB out but for a rugged solution that will last most of the key part of the day (with 14 hour battery life), there's a lot to like about the surprisingly punchy Ultimate Ears Wonderboom 3.
Usually priced at $100 / £90 / AU$150, it seems likely we'll see the Ultimate Ears Wonderboom 3 dip lower than that during Black Friday. Such a price cut may be solely for certain color schemes but it'll be worth being flexible.
Sonos Roam
We love the Sonos Roam. It's won many prizes from us over the years as well as lives highly on our lists of the best party speakers and the best wireless speakers too. It's the cheapest and smallest Sonos speaker at $179 / £179 / AU$299 but there's the hope we'll see it dip a little lower during Black Friday.
In our Sonos Roam review, we cited key features like how it has IP67 water and dust resistance along with a very rugged build. It still has the minimalist aesthetic we're all used to with Sonos but it can handle a busy lifestyle.
The speaker offers powerful audio to the point that the bass can actually be overwhelming indoors. There's comprehensive support for streaming services too giving you plenty of options. If you own other Sonos speakers, you can throw sound from the Roam to another Sonos device and vice versa.
If you've ever desired a Sonos speaker, this is an accessible entry point. We're hoping it becomes even more accessible during Black Friday with surely its steady ageing meaning it'll dip a little lower.
Sign up for Black Friday email alerts!
Get the hottest deals available in your inbox plus news, reviews, opinion, analysis and more from the TechRadar team.