The Ultimate Ears Wonderboom 3 may not have changed much from its predecessor, but it fits the bill as a low-cost portable speaker: it's durable, portable and affordable, with decent audio quality. It's not going to blow audiophiles away – or anyone who wants modern USB connectivity – but these points are easy to overlook in light of the Wonderboom 3's positives.
Pros
+

Low price

+

Compact and lightweight

+

Long-lasting battery
Cons
-

MicroUSB charging

-

Button confusion

-

Struggles at higher volumes
Why you can trust TechRadar We spend hours testing every product or service we review, so you can be sure you're buying the best. Find out more about how we test.
Ultimate Ears Wonderboom 3: Three-minute review
While your natural instinct might tell you to protect tech gadgets when possible, the Ultimate Ears (UE) Wonderboom 3 will let you forget your nurturing impulse. The Wonderboom line is designed to be as hardy and durable as you'll need it to be.
This follows the Ultimate Ears Wonderboom 2, which we have previously rated as one of the best Bluetooth speakers on the market – we gave it a near-perfect score. The Wonderboom 3 follows closely behind, because there are only a few changes from its predecessor.
At its core, it is a budget Bluetooth speaker designed for outdoor use, a pitch that goes beyond its protected and portable design, with an outdoors mode and long battery life to ensure it'll last you through picnics or trips into the wild.
Despite – or perhaps because of – the UE Wonderboom 3's similarities with its predecessor, it too deserves to be considered as one of the first portable speakers you should consider buying right now, especially if you'd rather bring music to a meadow, glade or field than your living room.
It absolutely fits the bill regarding outdoor use. Its design makes you feel comfortable taking it outdoors without having to put it in a protective shell, and in our testing the battery life managed to outstrip UE's estimations.
The fact that this is a low-cost speaker too, makes it worth considering. Its already competitively priced tag has been enhanced by discounts, which began springing up very quickly into its lifespan.
There are a few rough edges though, and we'd be remiss if we didn't bring them up. Despite the year being 2023, Ultimate Ears has opted to use the horribly outdated micro USB charging port instead of the modern USB-C, meaning the cable you likely use for your phone, tablet, computer, or most other gadgets won't be able to power this speaker up.
Given that there are relatively few new features on the Wonderboom 3 over its predecessor, this feels like a real missed opportunity for UE. Cue a frustrated hunt for your sole charging cable every time you need to power up the Wonderboom.
The music quality is decent but it's not fantastic, and audiophiles will find that there are better (albeit more expensive) options on the market – turn the volume to its max and you won't need a finely tuned ear to notice that audio isn't fantastic here. But it's passable, particularly if you're realistic about the quality of low-budget portable speakers.
Still, music quality is only one factor in choosing a speaker, and for certain use cases it's certainly not the most important.
Ultimate Ears Wonderboom 3: Price and release date
Released in August 2022
Officially priced at $99.99 / £89.99 / AU$149
The Ultimate Ears Wonderboom 3 was released in late August 2022 for $99 / £89 / AU$149. Though, subsequent price cuts have seen the price reduced to $79 in the US, a similar price in the UK and under AU$100 in Australia.
You can choose from six color options at the checkout: black, white, blue, pink, olive or lavender – we tested the latter (which is an online exclusive). UE has several lines of speakers, from the top-end Hyperboom to the Megaboom, Boom, myBoom and Wonderboom, and the latter is its lowest-end tier.
At the non-sale price, the Wonderboom 3 is best compared to other speakers that hover around the triple-figure mark like the JBL Flip 6, Victrola ME1 or Cleer Audio Scene. Against those, it's one of the best for its design and durability, though it misses out on some features.
Ultimate Ears Wonderboom 3 review: Specs
Swipe to scroll horizontally
| | |
| --- | --- |
| Weight: | 14.8oz/420g |
| Dimensions: | 10.4 x 9.53 x 9.53 cm |
| Battery life (quoted): | 14 hours |
| Connectivity: | Bluetooth 5.2 |
| Drivers: | 2x 40mm active drivers, 2x 46.1mm x 65.2mm passive radiators |
| Aux in: | No |
| Charger port: | MicroUSB |
| Microphone: | No |
| Waterproof rating: | IP67 |
Ultimate Ears Wonderboom 3: Features
A 14-hour battery life
Antiquated microUSB charging port
Lacks 3.5mm for aux in
According to UE, the Wonderboom 3 has a 14-hour battery life. But in our testing, the speaker reliably managed to outperform this estimation. That's a great battery life for such a little unit like this.
Unfortunately, the charging input for the Wonderboom 3 is microUSB, the old charging standard that has long been replaced by USB-C in everything from phones and tablets to laptops, computers, most audio products, gaming consoles and much more.
You won't be able to live the one-cable life with this speaker, but at least a USB to microUSB cable comes included with the Wonderboom 3. There's also no USB out to charge up other devices, or an aux port for wired plug-and-play, so you'll have to rely on Bluetooth connectivity to listen to music.
There's usually a companion smartphone app for UE speakers, but curiously the Wonderboom 3 doesn't have one, which means you can't pair multiple UE speakers with it. That's no real loss though, as having to boot up one of these to fiddle with speaker settings can usually be more effort than it's worth.
A little more annoying is the button situation. Of the three top-mounted buttons on the speaker, it's very unclear which is for turning it on and off, which is for pausing the song and which is for pairing your phone. Sure, if you buy the speaker you can look this up online, but for a device that'll likely be taken to gatherings and used by people beyond the owner, it can be confusing. In fact, during our testing we regularly forgot which button was which, and generally resorted to pushing them all in order to turn the device on.
Still, once you're set up, pairing the device to your phone is super convenient.
Ultimate Ears Wonderboom 3 review: Design
Colorful and fun design
IP67 rating and environmental materials
Lightweight and petite
Mathematically speaking, the Wonderboom speakers are cylinders that taper at each end. Descriptively speaking, they're cute little pudgy players that define the epitome of portable speaker design.
Weighing in at 420g, this is light compared to the competition, and with measurements of 10.4 x 9.53 x 9.53 (not accounting for the tapered design), it's quite a bit smaller than many other comparable speakers.
This makes the Wonderboom 3 super easy to tote about, whether you're hooking it to the outside of a bag using the little strap at the top, or slotting it into a pocket somewhere.
The top of the Wonderboom 3 touts the aforementioned three buttons, with the UE trademark gigantic plus and minus buttons on display on the side – at least these buttons are foolproof! The underside of the speaker hides the outdoors button, which we'll cover in the next section.
With its mesh-patterned fabric design, the Wonderboom 3 looks about as frail as tissue paper, but it's anything but. The speaker has an IP67 rating against dust and water, protecting it from any solids and all but full submersion in water.
Finally, we've got to bring up a slightly-less-than-scientific point: the design is simply fun. Between its pint-size squat demeanour, the huge volume buttons and the range of vibrant colors, the Wonderboom 3 looks a lot more fun than many other rivals on the market. Two thumbs up on this front.
Ultimate Ears Wonderboom 3 review: Sound quality
The UE Wonderboom 3 has something that's sadly lacking in many speakers designed for outdoor use: it offers 360-degree sound, so the music sounds the same wherever you are in relation to the speaker. No more missing out on any treble because the speaker is facing somewhere else.
Another useful bonus is the outdoors mode, toggled by the hard-to-spot button on the underside of the speaker. This boosts treble at the expense of bass, making music easier to hear for everyone at a picnic or outdoor party. Avoid using this if you're indoors though, as the loss of bass obviously affects music quality.
So, how is the speaker's sound quality overall? Well, you're getting exactly what you pay for, let's put it that way. The speaker is pretty decent at middling volumes, with a balanced soundstage, but that goes out the window when you go to the speaker's higher volume limits. Do this and the sound quickly becomes somewhat distorted, particularly the bass.
That's not exactly a rare issue in budget speakers, and in the Wonderboom 3's defence, it's one of the better audio gadgets you can buy at this price point.
Ultimate Ears Wonderboom 3 review: Value
For its price, the Wonderboom 3 is one of the better speakers you should be considering right now.
Between its fun design, long-lasting battery, small, light frame and outdoors mode, it's a great companion for parties and gatherings, particularly outdoors ones. We enjoyed it just as much for indoors use though, as audio quality trumps the other speakers we've tested at the same price.
Some minor issues may put off certain buyers. Between the microUSB port and lack of aux or USB out, as well as the inability of the speaker to handle higher volumes, it wasn't the perfect experience.
But as we've said, at this price, it beats the rivals.
Should I buy the UE Wonderboom 3?
Swipe to scroll horizontally
Cleer Audio Scene

| Attributes | Notes | Rating |
| --- | --- | --- |
| Features | Misses a few of the useful features that similarly-priced rivals have. | 3/5 |
| Design | Design is lightweight and portable, with fun colors and a popping look. | 4/5 |
| Sound quality | 360-degree sound and outdoor mode make up for audio shortcomings. | 4/5 |
| Value | Competitive for its price, especially considering recent price cuts. | 4/5 |
Buy it if…
You want a portable speaker
Thanks to its lightweight body and small frame, the UE Wonderboom 3 is easy to carry about, whether by hand or in your bag.
You love listening to music outdoors
Not only does the Wonderboom 3 have a decent IP67 rating, but its outdoors mode lets you adapt your music playing for a bigger crowd.
You want to save costs
The Wonderboom 3 is one of the cheaper speakers worth considering, and that's before you consider its reduced newer price.
Don't buy it if…
You want one cable
Because it uses microUSB charging, you'll need to carry around a separate cable to power the UE that isn't compatible with basically every other gadget.
You find the Wonderboom 2
The Wonderboom 3 doesn't have many changes over its predecessor, which admittedly has been taken off sale, but may be found in select retailers still.
Ultimate Ears Wonderboom 3 review: Also consider
Swipe to scroll horizontally
| | UE Wonderboom 3 | Victrola ME1 | JBL Flip 6 | Sonos Roam |
| --- | --- | --- | --- | --- |
| Weight: | 14.8oz/420g | 0.95 lbs / 430g | 1.21 lbs / 550g | 0.95 lbs / 430g |
| Dimensions: | 10.4 x 9.53 x 9.53 cm | 13.9 x 8.25 x 4.4 cm | 7 x 2.6 x 2.8 inches / 178 x 68 x 72 mm | 6.6 x 2.4 x 2.4 inches / 168 x 62 x 60 mm |
| Battery life (quoted): | 14 hours | 12 hours | 12 hours | 10 hours |
| Connectivity: | Bluetooth 5.2 | Bluetooth 5.0 | Bluetooth 5.1 | Bluetooth 5.0, Wi-Fi |
| Drivers: | 2x 40mm active drivers, 2x 46.1mm x 65.2mm passive radiators | 2-inch, passive bass radiator | Tweeter and racetrack woofer | Tweeter and midwoofer |
| Aux-in: | No | No | No | No |
| Charger port: | MicroUSB | USB-C | USB-C | USB-C |
| Microphone: | No | No | No | Yes |
| Waterproof rating: | IP67 | IP67 | IP67 | IP67 |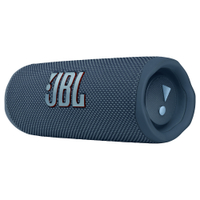 JBL Flip 6
After many competitiors, the JBL Flip 6 remains the best Bluetooth speaker at this price. It has better audio quality, improved Bluetooth connectivity and only a slightly smaller build.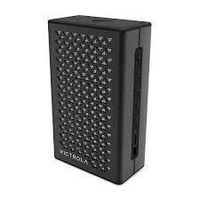 Victrola ME1
On paper the Victrola ME1 is similar: it costs the same, isn't that much bigger, lets you connect multiple speakers and also is IP67 rated. However its music quality isn't quite on par.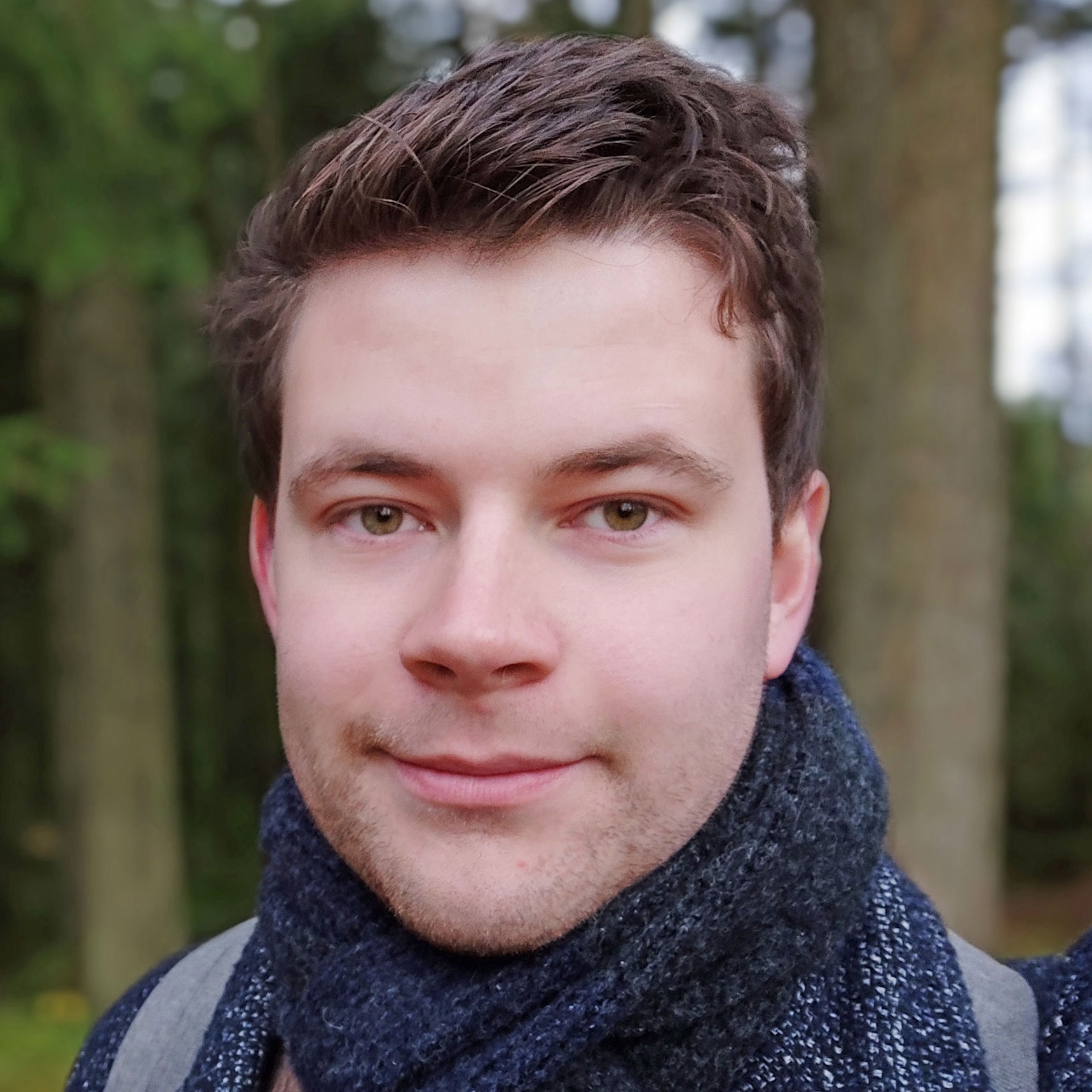 Tom Bedford was deputy phones editor on TechRadar until late 2022, having worked his way up from staff writer. Though he specialized in phones and tablets, he also took on other tech like electric scooters, smartwatches, fitness, mobile gaming and more. He is based in London, UK and now works for the entertainment site What To Watch.
He graduated in American Literature and Creative Writing from the University of East Anglia. Prior to working on TechRadar, he freelanced in tech, gaming and entertainment, and also spent many years working as a mixologist. He also currently works in film as a screenwriter, director and producer.