The Victrola ME1 isn't the best Bluetooth speaker in the world, but what it lacks in its ropey audio quality it makes up for in its functionality. The device is small and light, easy to slip in a bag or take on a trip, and it's durable too so you won't have to worry about it falling off the table and shattering.
Pros
+

Hardy build

+

Easy to transport

+

Low price point
Cons
-

Utilitarian design

-

Limited connectivity

-

Music quality isn't great
Why you can trust TechRadar We spend hours testing every product or service we review, so you can be sure you're buying the best. Find out more about how we test.
Victrola ME1: Two-minute review
You may have heard of Victrola from its futuristic turntables and record players, devices that blend retro form factors with modern features, and the Victrola ME1 is a hop, skip and a jump from the brand's previous devices.
The Victrola ME1 is the brand's first portable Bluetooth speaker. Released alongside the heavier and more static ME2, it abandons the elegant, classy and premium oeuvre of previous Victrola devices for something cheap and cheery.
Unlike many other ostensibly-portable Bluetooth speakers, the Victrola ME1 fits the bill. It's small, lightweight and durable, so we found it a fitting companion for outdoor excursions, whether that was a trip to the park or a long drive to the beach. The speaker even has a wrist strap, which means you can keep it tethered at all times.
It's a reasonably inexpensive speaker, too, at the sub-$100/£100 price point, making it well worth considering if you're looking for an affordable counterpoint to the many high-price rivals on the market.
Unfortunately, there's a catch – and we're not talking about the place where you attach the wrist strap to the speaker – and that's in the audio quality. The Victrola ME1 is fine for its price but it won't blow audiophiles away, not when you're trying to listen to a song and encounter more peaks than the Himalayas.
If you want a speaker to pump out some party tunes in a field, this'll serve you well, but if you want high-quality audio to impress your music-loving fans then the Victrola ME1 will disappoint you.
Oh, and if you're wondering what the 'ME' stands for, it's 'Music Edition' – so if you're that rare breed who uses a speaker for music, you're in luck.
Victrola ME1 review: Price and release date
Released in January 2022
Officially priced at $99.99 / £99.99
The Victrola ME1 launched in January 2022 priced at $99 / £99 (roughly AU$150), with that double-figure price tag making it one of the more affordable portable Bluetooth speakers that are worth considering.
And that's before sales prices – during writing this review, we saw the US cost of the speaker come down another $20 on Victrola's website, so you can likely find a price reduction somewhere if you want.
At that price, the Victrola ME1 rivals the likes of the JBL Flip 6 or Cleer Audio Scene, which both balance pleasing looks with decent audio quality.
Victrola ME1 review: Specs
Swipe to scroll horizontally
| | |
| --- | --- |
| Weight: | 0.95lbs/430g |
| Dimensions: | 13.9 x 8.25 x 4.4 cm |
| Battery life (quoted): | 12 hours |
| Connectivity: | Bluetooth 5.0 |
| Drivers: | 2-inch, passive bass radiator |
| Aux in: | No |
| Charger port: | USB-C |
| Microphone: | No |
| Waterproof rating: | IP67 |
Victrola ME1 review: Features
A 12-hour battery life
USB-C charging but no USB out
No 3.5mm for aux in
Victrola cites a 12-hour battery life for its ME1 speaker, and while our test period found it came a little short of that, it was only a razor's margin – expect at least 11 hours of playback on one charge.
There's no USB out here so you can't charge other devices with the ME1, but at least it has a USB-C charging port, letting you use the industry standard cable that you likely already have on your phone, tablet or computer.
Another port missing here, which may irk some audio fans, is a 3.5mm one – you can't jack in with a cable, making the speaker's Bluetooth connectivity your main option. There is, however, the ability to pair your phone to multiple speakers for some true surround sound jamming, though we weren't able to test this due to only having one review speaker.
Pairing your phone is easy too, with no annoying apps you need to download to set your audio preferences – just hold the Bluetooth button on the speaker and connect using your device's Bluetooth menu. Even compared to some other speakers, pairing on the Victrola was easy.
Victrola ME1 review: Design
Lightweight and portable
Durably designed
Looks like a cheese grater
Victrola tends to use a retro approach to design – other products it sells include speakers that look like boomboxes, radios, jukeboxes. The Music Edition 1 shakes things up by taking its aesthetic inspiration not from gadgets but from a cheese grater. That's not wholly a joke – the speaker is a rectangular block with shredding holes, and from a glance it really does look like a kitchen implement used to grate cheese.
That is to say, this is a utilitarian design, and the ME1 won't win any awards for its looks. It's a monochrome block with scant distinctive features (it comes in gray and black in the US, though many other color options were announced). But that's okay, because there are two key design elements in its favor.
Firstly, this is an incredibly portable device. Measuring 13.9 x 8.25 x 4.4 cm, it can easily fit in a bag pocket or similar carry space, and weighing 430g it's easy to carry about too, whether in said bag or in your hand using its wrist carry strap.
Secondly, it's very durable. The ME1 has a metal frame, which can withstand everyday drops or bumps, and it has an IP67 rating, protecting it against dust and splashes – feel free to leave this on the side at a pool party (but not literally in the pool).
Most of the body of the Victrola ME1 is taken up by its cheese-grating holes but there's more. Along one edge of the speaker there's the holder for the wrist strap and USB-C strap as well as the power on, Bluetooth, volume down, pause and volume up buttons. Simple, with no unnecessary extras.
Victrola ME1 review: Sound quality
The Victrola ME1 has one weak spot, and admittedly it's a rather severe one given the usual use case of a portable Bluetooth speaker. It's the speaker quality. Music quality is fine, but 'fine' doesn't get you far in the competitive world of music gadgets, and the ME1 left us feeling a little blue.
The speaker serves less bass than a vegan restaurant, which is somewhat surprising given Victrola's use of a passive bass radiator. It's not totally absent, but don't expect any soul-shaking reverberations here.
Worse was treble though, with frequent peaking, which gave many songs a 'crunchy' quality, as though half the instruments had been replaced with flaky crisps (chips, for you Americans). This was most apparently in drum lines but cropped up frequently in lyrics for certain songs, and certain other instruments.
We can also see some people having trouble with the ME1's max volume, which was fine for indoor gatherings, but we can imagine that larger groups of people might struggle to hear the thing even at max volume if you're outdoors.
When you look at Victrola's online listing for the ME1, it doesn't go into detail for the speaker's audio qualities, instead focusing on its design and features. That is to say, even Victrola apparently knows that the selling point of its speaker isn't the audio quality.
Victrola ME1 review: Value
The Victrola ME1 isn't a speaker for audiophiles, as its crunchy treble and lacking bass, as well as its omission of some popular features like 3.5mm inputs.
Despite this, we'd actually opt for the Victrola over some better-audio, higher-price and better-scoring speakers for its design features. It's hard to overstate how great a portable, lightweight and durable speaker is for picnics, barbeques and outdoor parties – if you're looking for something for these use cases, you could do far worse than the Victrola ME1.
Should I buy the Victrola ME1?
Swipe to scroll horizontally
Cleer Audio Scene

| Attributes | Notes | Rating |
| --- | --- | --- |
| Features | Some useful features present, others missing. | 3.5/5 |
| Design | Durable, portable and grate. | 4/5 |
| Sound quality | Ropey audio quality, especially in treble. | 3/5 |
| Value | Worse than competitors for audio, better for design. | 3.5/5 |
Buy it if…
You're accident-prone
Between its metal build and IP67 rating, the Victrola ME1 is ready for lots of the wear and tear that you can throw at it.
You're on the move
Thanks to its lightweight and small frame, this is one of the more portable Bluetooth speakers that we've seen on the market.

You're on a budget
It's sometimes hard to find a decent Bluetooth speaker for south of $100 / £100, but thankfully the Victrola ME1 gives you a worthy option.
Don't buy it if…
You care about audio quality
As we've said, the Victrola ME1 drops the bass – and not in the way you want, but from its features list. Treble is worse, so this isn't a speaker for audiophiles.
You like to aux-in
With no 3.5mm jack for you to plug in an aux cord, you won't be able to use the Victrola ME1 for any pass-the-aux games.
Victrola ME1 review: Also consider
Swipe to scroll horizontally
| | Victrola ME1 | Cleer Audio Scene | JBL Flip 6 | Sonos Roam |
| --- | --- | --- | --- | --- |
| Weight: | 0.95 lbs / 430g | 1.5 lbs / 742g | 1.21 lbs / 550g | 0.95 lbs / 430g |
| Dimensions: | 13.9 x 8.25 x 4.4 cm | 8.7 x 2.9 x 3.5 mm | 7 x 2.6 x 2.8 inches / 178 x 68 x 72 mm | 6.6 x 2.4 x 2.4 inches / 168 x 62 x 60 mm |
| Battery life (quoted): | 12 hours | 12 hours | 12 hours | 10 hours |
| Connectivity: | Bluetooth 5.0 | Bluetooth 5.0 | Bluetooth 5.1 | Bluetooth 5.0, Wi-Fi |
| Drivers: | 2-inch, passive bass radiator | Dual 48mm, dual passive radiators | Tweeter and racetrack woofer | Tweeter and midwoofer |
| Aux-in: | No | Yes | No | No |
| Charger port: | USB-C | USB-C | USB-C | USB-C |
| Microphone: | No | Yes | No | Yes |
| Waterproof rating: | IP67 | IPX7 | IP67 | IP67 |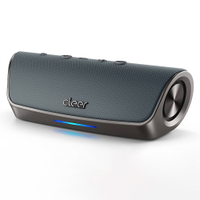 Cleer Audio Scene
A same-priced rival, the Cleer Audio Scene delivers better audio, especially in the bass segment. However its odd design and IPX7 rating means it's better suited for indoor playing.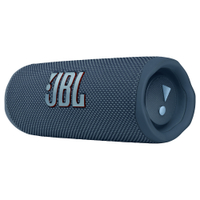 JBL Flip 6
Another similar-priced speaker, the JBL Flip 6 is the device to beat at this price tier and the Victrola doesn't. It has better audio quality, improved Bluetooth connectivity and only a slightly smaller build.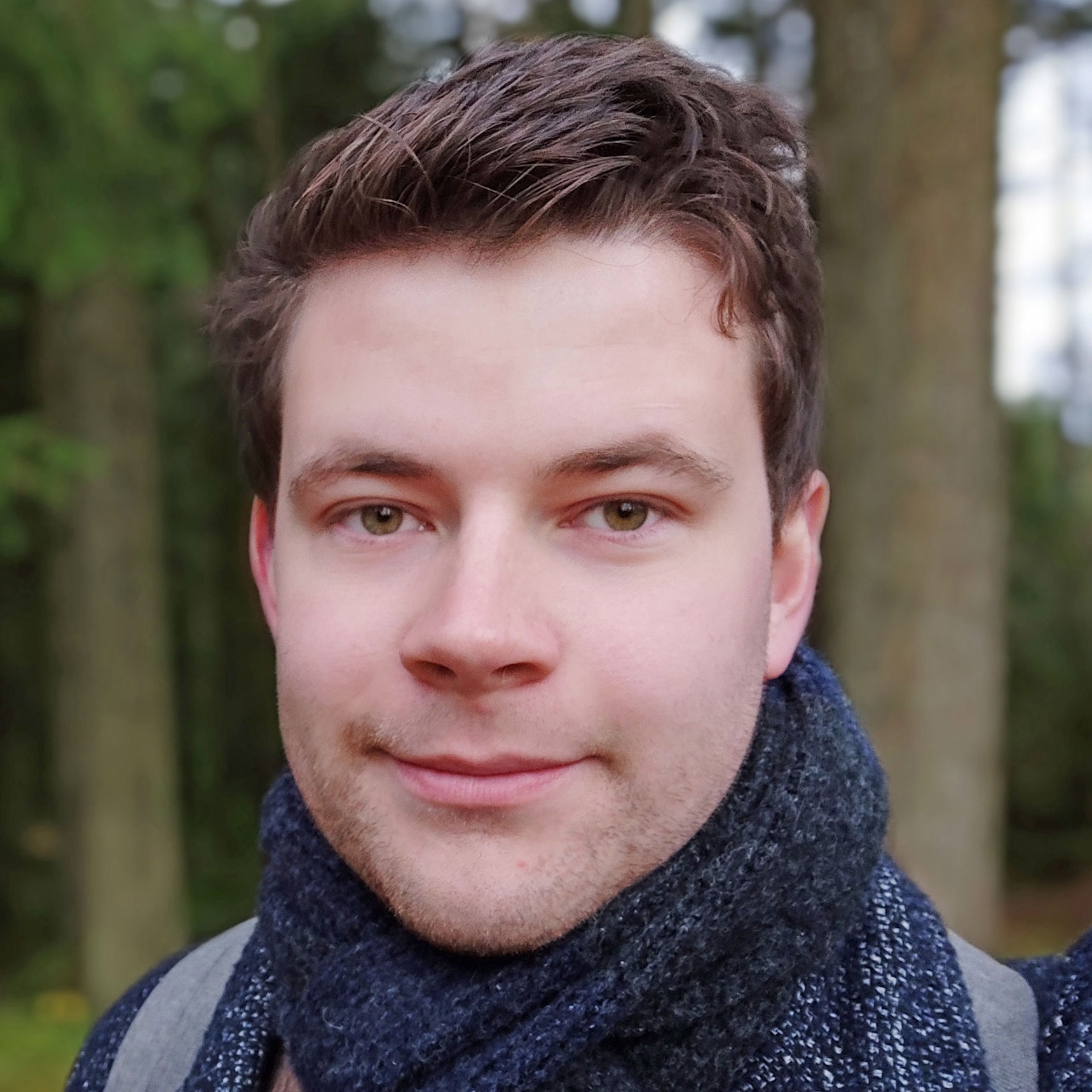 Tom Bedford was deputy phones editor on TechRadar until late 2022, having worked his way up from staff writer. Though he specialized in phones and tablets, he also took on other tech like electric scooters, smartwatches, fitness, mobile gaming and more. He is based in London, UK and now works for the entertainment site What To Watch.
He graduated in American Literature and Creative Writing from the University of East Anglia. Prior to working on TechRadar, he freelanced in tech, gaming and entertainment, and also spent many years working as a mixologist. He also currently works in film as a screenwriter, director and producer.