The best blender in Australia for 2023: the top bladed kitchen essentials
Best
Contributions from
last updated
We rank the best blenders for ease of use, durability and capacity
Best blender: quick list
1. The list in brief
2. Best overall
3. Best mid-range
4. Best for small kitchens
5. Best for large quantities
6. Best value
7. Best portable
8. Best retro
9. Best premium
10. How we test
11. How to choose
12. FAQ
13. Latest updates
The right blender can be an invaluable tool for your kitchen, helping to bring a variety of your culinary ideas to life in a matter of minutes, or even seconds! But identifying the best blenders that are as reliable as they are powerful can be easier said than done.
With portable options, compact choices, and even industrial models, there are a lot of blenders in Australia for you to choose from. With this in mind, we've put a wide variety of the top blenders to the test in order to track down the best shredders money can buy. Below you'll find excellent options to suit a variety of needs and budgets, each having passed our testing with flying colours.
And if you're unsure where to start with your new blender once you've added it to your kitchen, we've also put together some guides for you to consider on how to use a blender and the five best dishes to make in a blender.
The quick list
Below you'll find a quick roundup of our choices for the best blenders in Australia. We've selected a mixture of models, catering to all budgets and use case scenarios. You can jump to a more detailed review of each pick, and shop the latest deals using our price comparison tool.
Reveal the next 2 products...
Best retro-looking
Best retro style blender
If looks are more important than outright performance, look no further than this Smeg blender. It does do a fine job of creating smoothies, but if you want the best possible performance, there are better models out there.
Best premium
Best premium blender
Pretty much the best blender for everything, the Vitamix A3500 is a blender for those who need one regularly and who wish to blend vast quantities. It might be big and heavy, but it sure is powerful.
The best blender in Australia for 2023
Why you can trust TechRadar We spend hours testing every product or service we review, so you can be sure you're buying the best. Find out more about how we test.
Below you can find more in-depth reviews of our choices for the best blenders in Australia, and you can click through the full reviews of each, written by TechRadar's team of small appliance experts.
The best blender overall
The best blender overall
Reasons to buy
+
Compact
+
Affordable for a Breville appliance
+
Effectively blends and crushes
Reasons to avoid
-
Small blending jug
-
Some leaking out of inner measuring lid
Breville offers a range of stylish, durable, and powerful blenders. Still, eye-wateringly expensive price tags may be out of reach for many consumers, except for the Breville The Fresh and Furious. This entry-level blender combines the brand's sleek styling with power to create a compact blender that's more affordable than other models the brand offers - although the base is made from plastic rather than metal.
Simple to use, we were impressed with the Breville The Fresh and Furious. It was able to liquidise pineapple and leafy spinach into a completely smooth and lightly aerated drink, with no bits, as well as crush ice, chop nuts, and emulsify eggs and oil into mayonnaise.
The blender comes with a 1.5-litre jug, smaller than most other Breville blenders. We also found a slight amount of leakage when the blender was filled to maximum capacity, but this was only in the well of the lid and not enough to be a serious concern.
Read our full Breville the Fresh and Furious review
The best mid-range blender
A good looking sturdy blender
Reasons to buy
+
Stylish design
+
Powerful
+
Easy to use
Reasons to avoid
-
No additional accessories included
-
Didn't work well on nuts
The KitchenAid Artisan K400 blender has the brand's signature style but isn't lacking in substance either. There are seven color options to choose from, and each model has four preset blending programs, a pulse function, and a choice of five-speed settings. You can select all programs using the dial on the front of the K400, keeping things simple.
In our tests, it impressed us by producing smooth, grit-free smoothies and thick glossy mayo. The ice crush program does short work of blitzing through ice cubes too. Unfortunately, this KitchenAid blender has no additional blending cups or accessories, and struggled to chop nuts evenly.
Read our full KitchenAid Artisan K400 blender review
The best blender for small kitchens
3. Ninja Nutri-Blender Plus
The best blender for small kitchens
Reasons to buy
+
Compact and powerful
+
Comes with 2 x 623 quarts / 0.59l cups
+
Compact
Reasons to avoid
-
Can't add food mid-blend
-
Can't blend hot food
-
Noisy
Now, full disclaimer here, we haven't actually reviewed the Ninja Nutri-Blender BN450, but we have reviewed the QB3001. On the fact of it, there is little to separate the two, and the BN450 listed here is actually more powerful at 900 Watts compared to the 700 Watts of the QB3001.
We found the less powerful model was able to easily blend ice and nuts, so we can safely assume the BN450 should have no issues there. It will be especially ideal for blending smoothies, and with the two included cups each getting their own travel lid, you can blend and go with little fuss.
The blending base is relatively compact too, so most people should have little trouble keeping it on a kitchen counter or stored away in a cupboard when not in use.
The best blender for large quantities
A powerful, large-capacity blender
Reasons to buy
+
Large capacity
+
Easy to use
+
Comes with an additional smoothie cup
Reasons to avoid
-
Takes up a lot of space
-
Doesn't cope well with small quantities
If you want professional-style smoothies, Breville the Super Q is the option for you. This powerhouse blender wouldn't look out of place in a professional kitchen. It's also got a personal blending cup with a travel lid to make smoothies for when you're on the go.
It impressed us during tests with the 12-speed settings and the preset programs for creating crushed ices, smoothies, and more. The smoothie settings did an excellent job creating a silky mixture, and the green smoothie setting effectively mixed up veggies. It was simple to use, too.
The Breville Super Q machine was designed to make larger quantities, and it struggled to mix the small mayonnaise recipes we tried. However, when it's filled, the blender copes well, and there are no leaks.
This blender is excellent if you have a large household or want to make large quantities of mixtures in one go. The machine is also pretty tall, measuring 46cm high.
Read our full Breville the Super Q review
The best value blender
The best value KitchenAid blender
Reasons to buy
+
Effective at blending and crushing ice
+
Simple to use
+
Dishwasher safe jug and lid
Reasons to avoid
-
Only three speed settings
-
No preset programs
The KitchenAid K150 is a worthy contender for a place on your kitchen countertop. While this may be KitchenAid's entry-level blender, it certainly doesn't compromise on power. On test, we found that it quickly pulverised fruit and vegetables and made a great mayo. If you're a cocktail fan, a durable blender that can easily crush ice is a must-have, and this model won't disappoint you. It's a great all-rounder.
The blender comes with a 1.4-litre plastic pitcher and has three-speed settings. While you won't find any presets for making different dishes such as smoothies and sauces, we think this will appeal to those that want a simplistic blender that looks stylish too.
It doesn't come with many accessories, such as individual blending cups. However, we think that's acceptable considering this is the most-affordable blender KitchenAid offers.
Read our full KitchenAid K150 Blender review
The best portable blender
The best portable blender
Reasons to buy
+
Compatible with most other ShakeSphere tumblers
+
Portable promising 14 cycles per charge (ours did 26 cycles)
+
Worked well even with frozen produce
Reasons to avoid
-
Can only produce single servings
-
Not all ingredients completely liquidised
The ShakeSphere Portable Blender E-Lid is a completely cordless and portable blender, allowing you to take it with you anywhere for smoothies or protein shakes on the go. This is perfect for gym-goers or just busy commuters, and we found that it was great for blending ice and frozen fruits.
The big downside of the blender is its size, as it can only produce single servings and doesn't quite have the power of its full-size counterparts. It's also quite expensive for a smoothie maker. Still, the portability is a huge plus, and we found that the blender actually surpassed its promised 14 cycles per charge, giving us almost double at 26.
Read our full ShakeSphere Portable Blender E-Lid review
The best retro-style blender
The best retro style blender
Reasons to buy
+
Compact
+
Matching appliances in the range
+
Attractive design
Reasons to avoid
-
Can get noisy
-
No cleaning program
With its die-cast aluminium frame that comes in eight glossy colours, including cream (pictured), red, pastel blue, and pink, the Smeg BLF01 blender has a head-turning design, while a range of matching appliances ensure you can achieve a stylish look in your kitchen. The compact blender has a control dial, two pre-set programs for ice crushing and smoothies, and four-speed settings. During testing, the Smeg BLF01CRAU blender reached 103 decibels, making it one of the noisiest blenders we've tested. And while it doesn't produce the smoothest smoothies, it does the job.
It's worth noting that the Smeg BLF01CRAU blender doesn't have a pre-set cleaning button – you can add warm soapy water to the jug and turn it on to dislodge any stubborn ingredients, then finish by washing it by hand. We like that the measuring cup on the top of the jar doubles as a key to remove the blade when a more thorough clean is needed.
Read our full Smeg BLF001PBUK blender review
The best premium blender
Best premium blender
Specifications
Capacity:
2.1-quarts / 2-litre
Reasons to buy
+
Powerful blades can crush ice, nuts and blend fruit
+
Array of speed settings
+
Dishwasher-safe parts
Reasons to avoid
-
Takes up a lot of space
-
Expensive compared to the rest of the market
The Vitamix A3500 blender means serious business and made light work of combining ingredients in our tests without leaving any chunks behind. We used it to create deliciously smooth smoothies, as it can quickly blitz ice cubes.
This Vitamix blender has an impressive ten variable speed settings, a pulse function, and five programs with predefined speeds and durations for everything from smoothies to dips and spreads. There's even a programmable timer to set the blender to work and automatically switch it off once the timer is up.
However, the A3500 is quite bulky, so consider this if you're short on space. It's heavy and the most expensive blender we've tested - with a price tag that's double and, in some cases, triple that of other blenders on this list.
Read our full Vitamix A3500 review
How we test the best blenders
To compare each blender, we've spent hours in the kitchen preparing bowlfuls of mayonnaise while blending pineapple, spinach, and Greek yogurt into a smoothie. As well as assessing how smooth the sauce and smoothie are, we're also looking for ingredients that are well-combined without any curdling and whether there is residue trapped under the blade or if the elements have leaked from the base lid during blending.
We also evaluate how finely and evenly the blenders chop ice and nuts and compare how easy they are to use. Finally, for each model, we rate how loud they are, how durable and easy to clean the body and parts are, and the valuable accessories they come with, such as a tamper for moving ingredients closer to the blade, extra jugs, or containers, and recipe booklets for inspiration.
How to choose the best blender for you
When selecting the best blender for you, start by identifying the type of blender you need. Jug blenders feature a blade inside the plastic or glass receptacle, which spins when connected to the motor in the base units. As a result, they can blend in large quantities but are usually bulky.
Meanwhile, smoothie blenders, also known as personal blenders, come with a small plastic cup rather than a jug. Fill the cup with your ingredients, then attach the blade, flip the cup upside down and connect to the base. When the ingredients are blended to your liking, remove from the base, unscrew the blade, and screw on a to-go lid, then take your drink with you.
Finally, there are also immersion blenders to consider. Often referred to as hand blenders or stick blenders, they are designed to be inserted into a saucepan or container of ingredients you want to puree. These compact appliances should be swirled around in the liquid while the blade spins to ensure it's blended uniformly. You can detach the blade from the main unit containing the motor for easy cleaning. For more advice on this, it would be worth taking a look at our jug blenders vs immersion blenders guide.
The best blenders in Australia: FAQ
The latest updates to this blenders guide
August 14th, 2023
Reformatted the whole guide to make it more clear how each product compares to one another, in order to make buying decisions easier.
Removed some older products and replaced with newer models.
Sign up to receive daily breaking news, reviews, opinion, analysis, deals and more from the world of tech.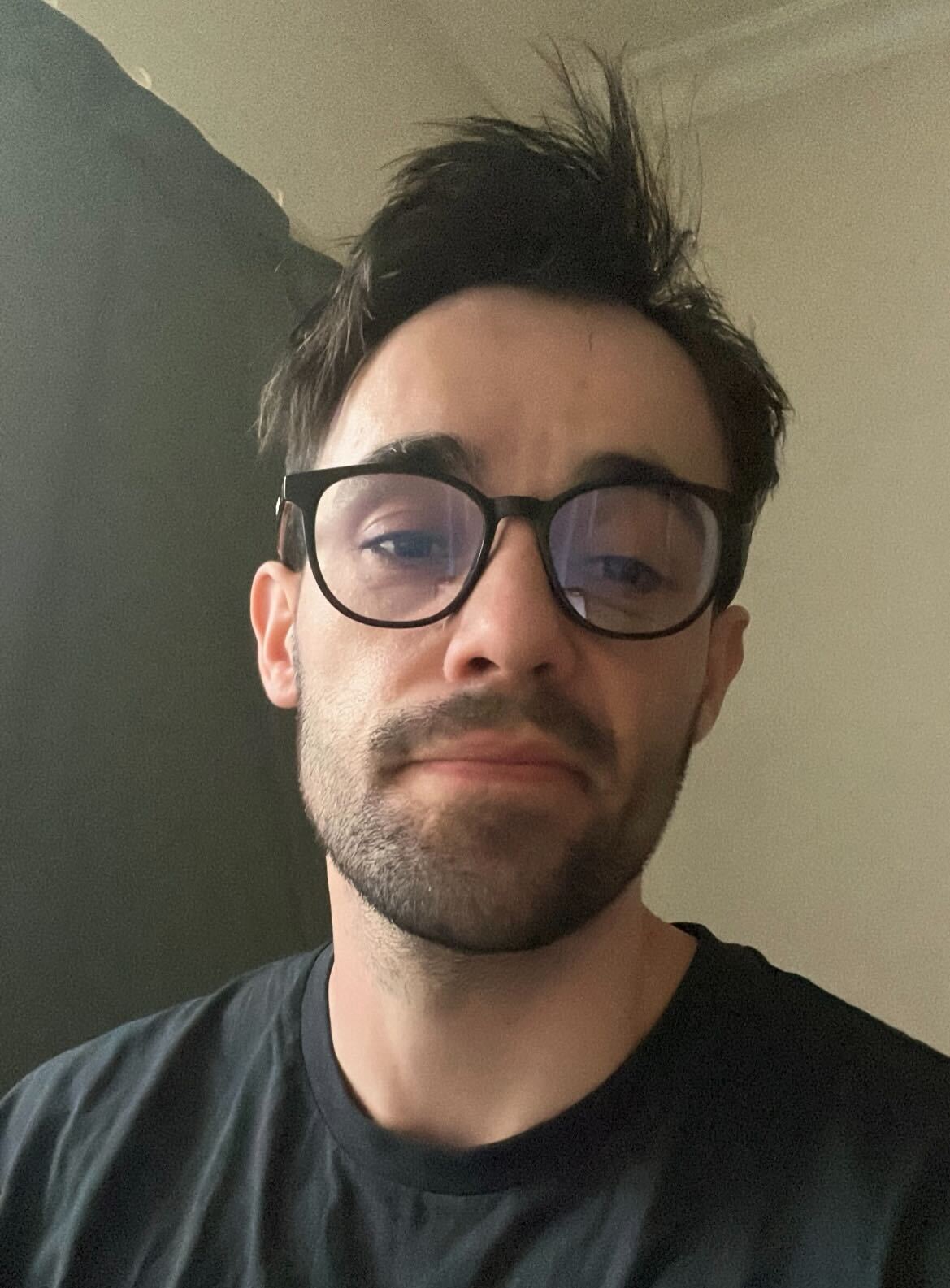 James is a senior journalist with the TechRadar Australia team, covering news, analysis and reviews in the worlds of tech and the web with a particular focus on smartphones, TVs and home entertainment, AR/VR, gaming and digital behaviour trends. He has worked for over six years in broadcast, digital and print journalism in Australia and also spent time as a nationally recognised academic specialising in social and digital behaviour trends. In his spare time, he can typically be found bouncing between one of a number of gaming platforms or watching anything horror.