Sixty-four teams go in, one team come out. Those are the rules for the NCAA tournament, one that's seen squad after squad drop like flies until only the Final Four remain.
We're now heading into the final weekend of action as undefeated Kentucky prepares to square off against perhaps its biggest challenge yet: the wily Wisconsin Badgers. Tip-off is at 5:49 p.m. PDT Saturday for the contest some consider the true championship game.
Prior to the match-up, the never-say-die Michigan State Spartans will try to upset the favored Duke Blue Devils. That game gets going at 3:09 p.m. PDT.
The winners head onto the final, going down Monday at Lucas Oil Stadium in Indianapolis. If you're a stout college ball enthusiast or just trying to tide yourself over until the NBA hits its final stint in the 2015 playoffs, we've rounded up every good way to watch the NCAA on-court action.
The top seed - your cable provider app
As much as we talk about cutting the cord, the lengthy binding contract you pay every month does have its advantages. The best, most useful of which is the ability to watch live TV on your mobile device via an app like Xfinity or TWC Live.
To access these apps, all you need to do is download them from your respective mobile store (either the App Store for iOS users or the Google Play Store for Android) and plug in your billing info. From there tune it to CBS, TBS, TNT and truTV to watch the games live, or trusty ESPN and ESPN2 to catch the highlights.
2nd seed - NCAA March Madness website and app
If you just need a quick fix for a game or don't have your login info on hand, try going to the NCAA March Madness website. There you'll find every game available right now alongside an interactive bracket, scores from previous games and info on your favorite teams.
As convenient as this may seem, the system isn't flawless. Watching a game that's broadcast on TBS, TNT and truTV requires you to sign in with your cable provider, with only a short period of time of pro-bono viewing before NCAA throws up a paywall. Only games broadcast on ABC will let users watch full games without the hassle of logging in.
The NCAA also offers a free March Madness application on iOS, Android, Windows, or Amazon, though the same cable restrictions still apply.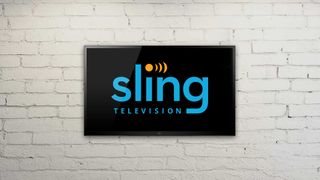 3rd seed - Sling TV
Sling TV is the college freshman of this 2015 streaming team. It has a lot of potential, but it's still pretty untested on the court.
An internet streaming service powered by DISH, Sling offers over 20 channels of live TV for only about $20 a month. Channels include TBS, HGTV, DIY Network, Food Network, Travel Channel, CNN, Cartoon Network, ABC Family, Disney Channel, AMC and IFC as well as ESPN, ESPN2 and TNT.
The service is currently available on iOS, Android, Amazon Fire TV and Amazon Fire TV Stick, Google's Nexus Player, Xbox One, Roku TV, and is expected to come to Google Chromecast later this year.
Pad out the service with the NCAA website to watch games from ABC and you should be able to watch every game from now until April 19.
4th seed - listen online with Westwood One Sports radio
No one is going to bench you for your reluctance to sign up for cable. You're a superstar and you still deserve to get in on the NCAA action.
If you don't mind dropping the video for a more aural experience, check out Westwood One Sports radio. There you'll find the audio stream for most major games, as well as a few built-in graphics that tell you what other matches are coming up that day.
Sadly the site's layout can be a little obtuse, and finding exactly what you're looking for can cut a few minutes off your clock. When all's said and done though, it's free.
There you have it. Four seeded options, four ways to catch every game of the big dance.