Fourth time's the charm. At least that seems to be Intel's contention with its upcoming fourth generation of chips to be based on the 14nm manufacturing node and 8th generation of Core processors altogether.
After finally releasing the 7th generation, or , Core processors unto the world late last year, the that its 8th generation Coffee Lake chips would harbor performance 15% better than their predecessors. The company has since raised the stakes to 30%. And, now, we await the .
Despite abandoning the "tick-tock" formula, wherein Intel would come out with a new chip known as the "tick" and shrink its die down the following year for a so-called "tock," the company alleges there are still huge gains to be had from its 14nm CPUs. For that reason, we don't expect to see 10nm chips arrive until 2019 at the earliest, with the following year.
Cut to the chase
What is it? Intel's 8th-generation 14nm Core processor
When is it out? Debuts August 21; out before Christmas
What will it cost? Likely as much as current Kaby Lake CPUs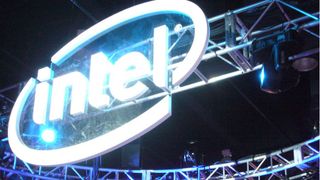 Intel Coffee Lake release date
After stating back in February that Coffee Lake would surface in the latter half of the year, the validity of this claim at held in Taipei, Taiwan.
Since then, the Santa Clara chipmaker came out and teased an August 21 livestream reveal of the new Coffee Lake processors, the fourth run of its processors through a 14-nanometer process.
As for its 10nm die shrink, code-named 'Cannonlake', Intel quietly mentioned at Computex that we won't see these until 2018 at the earliest. We've been hearing about that silicon for the past three years.
Lastly, the aforementioned Ice Lake, which won't be here until late 2019 at the earliest, will take advantage of a 10nm+ process, indicating that it will be a refresh similar in magnitude to Skylake, Kaby Lake and Coffee Lake before it.
But, back to Coffee Lake, Intel has already teased ahead of its official unveiling that these processors will be available before the winter holiday season.
Intel Coffee Lake price
Arguably the most elusive aspect of Coffee Lake is its pricing. For now, we don't have much to base our speculation on aside from current market trends sanctioned by and Intel Kaby Lake.
Prior to Intel's Computex showing, some outlets, such as , were suggesting that Intel Coffee Lake processors would be implemented in "mainstream" laptops and PCs. Meanwhile, Cannonlake would be reserved exclusively for luxury devices such as Ultrabooks, which typically see lower sales margins overall.
That's no longer the case seeing as Cannonlake was pushed back to 2018, meaning we'll probably see Coffee Lake processors from every end of the computing spectrum. Depending on a few factors (e.g. brand, modifier, product line), there will undoubtedly be a broad selection of Intel Coffee Lake processors spanning a gamut of different budgets.
Buying an Intel Kaby Lake processor on its own will, as of this writing, set you back anywhere from $42 (£39, AU$66) to $350 (£415, AU$469) while Ryzen processors range from $168 (£158, AU$245) to $499 (£500, around AU$650).
Rumored Coffee Lake Specs
8th-generation Intel Core i5:
3.5GHz base clock
3.5GHz boost clock
6 cores, 6 threads
1.5MB L2 cache (256KB per core)
9MB L3 cache
Likely LGA 1151 socket support
8th-generation Intel Core i7:
TBD base/boost clock speeds
6 cores, 12 threads
1.5MB L2 cache (256KB per core)
12MB L3 cache
Likely LGA 1151 socket support
Intel Coffee Lake specs
As spotted by , many of the Coffee Lake processors of the Intel Core variety have already been leaked by the , albeit at a preliminary level. As you can tell from these leaks, there are a lot of improvements in tow, mainly in the amount of cores and threads per core that we're seeing in early Coffee Lake leaks.
What's more, some laptop makers are prematurely brandishing notebooks powered by 8th generation U series processors on their product sites. Acer, for example, is available sporting a quad-core 1.6GHz Intel Core i5-8250U inside despite that particular processor having not yet been confirmed.
Basic Kaby Lake Specs
7th-generation Intel Core i5-7600K:
3.8GHz base clock
4.2GHz boost clock
4 cores, 4 threads
1MB L2 cache (256KB per core)
6MB L3 cache
LGA 1151 socket support
7th-generation Intel Core i7-7700K:
4.2GHz base clock
4.5Ghz boost clock
4 cores, 8 threads
1MB L2 cache (256KB per core)
8MB L3 cache
LGA 1151 socket support
Still, it's unclear how much will change given the marked upgrades in Intel's marketing rhetoric. Although, as we stated earlier, Intel dubbed Coffee Lake's performance 15% greater than that of Kaby Lake, the company has since gone on to say that its 8th-gen processors are more than 30% more powerful than those which preceded it.
That number derives from Intel's own SYSmark 2014 v1.5 benchmark testing on Windows 10 where a Coffee Lake-based Core i7 quad-core CPU with a boost clock of 4GHz was pitted against the current-gen Core i7-7500U dual-core processor whose base/boost clock speeds are rated at 2.7GHz/3.5GHz, respectively.
It should be noted that whatever chip was being used in this isolated scenario is – like the Intel Core i7-7500U – a mobile, 15-watt processor that could, theoretically, be used in future iterations of the or the best-in-class .
Finally, we've sadly been hearing that Coffee Lake chips will for use, even though it's appearing more and more likely that a version of the LGA 1151 socket will still be in place. Though we now know more than ever about Intel's forthcoming 8th-generation Coffee Lake CPUs, there's still a ton of news to come.
As per usual, we encourage you return to this page periodically for in-depth coverage of the latest Intel Coffee Lake rumors and reveals.
Joe Osborne has also contributed to this report