Black Friday 2017 deals start today, even if the the official date and time is November 24 at midnight. We already have an early Black Friday deals list.
What's on sale at top US retailers, like Walmart, Amazon, Best Buy and Target? Hundreds of pre-Black Friday deals and ad leaks pointing to what's next. We've already seen cheap laptops at half price, 4KTV deals and the iPad at $100 off.
Other big sellers with a price drop include PS4 and Xbox One bundles, which include popular video games for $250, and while Nintendo Switch deals will stay at $299, the fact that they are in stock is a deal altogether in 2017.
You can scroll down for specific early Black Friday price drops. The best places to find gifts on sale today include eBay, Toys R Us and other US retailers. Best of all, you don't need to wait in line at Best Buy on Black Friday.
Finding Black Friday deals is easy. Finding the right deals in time before stock runs out is the hard part. Ask anyone who has tried to buy an iPhone X or SNES Classic recently.
Here's the best way you can start saving today for Black Friday.
Black Friday quick links (US retailers)
The best Black Friday deals
TV and video deals
Laptop and Macbook deals
Smartphone deals
Gaming deals
Headphone and audio deals
iPad and tablet deals
Camera and accessories deals
Toys
Wearables
When is Black Friday 2017 in the US?
Black Friday is November 24, 2017 in the US, which is always the day immediately after the Thanksgiving holiday. Thanksgiving, as you probably know, always falls on the last Thursday of November.
At least, that's the official start date and time for Black Friday. We all know that retailers, including Amazon, Target and Walmart, launch early Black Friday deals that are good enough to buy up right now.
This makes it easier to avoid the chaos of frantically online shopping in one 24 hour period, and it lets you avoid stores almost entirely. It's become almost a Cyber Month, as you'll see from the Cyber Monday deals listed below.
The best stores for Black Friday deals
Amazon
Amazon has our favorite online deals every Black Friday in the US, and that's just because it sells so many different items, and does so very cheaply in November. And November 2017 looks to be no different. It specializes in video game system bundles, so look for very cheap PS4 Slim and Xbox One S consoles. Sometimes it's a price drop, sometimes it's an extra game or controller packed in, and rarely it's both. We'll keep you updated on our Amazon Black Friday deals page.
Jet already has its Black Friday preview updated, and it's selling everything from the smaller Google Mini speaker with Google Assistant built in, to the new Playskool Tickle Me Elmo doll. Want a brand new 49-inch Samsung TV for under $650. There's a bargain here for you today, and there's way more where that came from, according to the Jet Black Friday early preview page.
Walmart
Walmart sells a little bit of everything, and because of its size, it's willingly to offer deep Black Friday discounts, or what it calls "rollback prices." That means you can get deals on everything from a new Apple iPhone to the latest must-have toys for kids in one quick shopping spree. We've highlighted some of this very deals below and on our Walmart Black Friday page.
Toys R Us
We have some good news and some bad news about Toys R Us. First the bad news is that the kid-focused retailer filed for bankruptcy in September. The good news, for you at least, is that it may be willing to offer massive discounts on everything from bikes to LEGOs to attract buyers. You can smell the discounts (and the desperation) over on our Toys R Us Black Friday deals list.
Newegg
Some of the best computer deals can be found at Newegg, where the retailer sells fully built laptops and desktops for cheaper than almost any other US store. It also specializes in components if you're looking to build your own PC. And, of course, it has accessories on sale. Basically, any nerdy gadget you can think of is on our Newegg Black Friday deals page.
Target
If there's one thing Target is known for on Black Friday, it's offering some of the best prices on Apple products, especially the iPad. Right now eBay has the best discount on an iPad Pro, but we're keeping a watchful eye on other tech discounts from this big US retail chain where more often than not, you walk in needing to buy one thing and walk out with a shopping cart full of stuff. Only a few more days to go on our Target Black Friday deals list.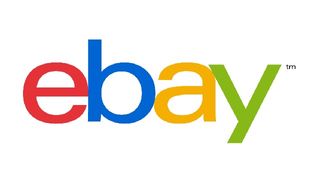 eBay
We keep telling people every Black Friday that eBay is for more than just auctions. It often has the lowest prices on electronics throughout the holiday shopping season. 2017 will be no different, which is why you should pay close attention to our best ebay Black Friday deals page.

Best Black Friday deal 2017 predictions
Last Black Friday had some of the most ambitious deals we've seen to date, so expect even deeper discounts in 2017. In addition to greater markdowns on Black Friday, retailers will try to beat their own savings - and each other - with better deals even earlier. What started as Black Friday weekend has become Black Friday week, and this year we expect some big-name retailers to start discounting long before that.
That makes sense for many reasons: it spreads the load on their websites and stores, and more importantly it means the news of their deals won't be buried amid the avalanche of Black Friday announcements. So keep your eyes peeled - and keep visiting our deals page - from now until Black Friday.
Something we saw a lot of in 2016 and expect to see even more of in 2017 is a sliding scale of discounting: we noticed deals got bigger and better as the month progressed. That's likely to happen again in 2017, with reasonable deals at the beginning of the Black Friday period and more exciting but limited quantity deals on Black Friday itself. The emphasis will be on the more expensive products where retailers can cut prices but still make a decent profit.
Here are the hottest deals we expect this Black Friday: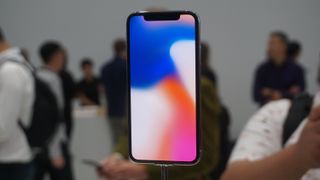 iPhone 8 and iPhone X deals
By Black Friday, the iPhone 8, iPhone 8 Plus and iPhone X will all be available. And anyone that's waiting that long to get the latest and greatest iPhones should expect to see some kind of deals pop up for the devices. You'll have to act fast, though, as these will be some of the most popular deals of the shopping day, and iPhone X supplies are likely to be very limited and may easily sell out within the first hour of a sale. Expect deals similar to 2016's $100 price cut and gift cards included with the purchase. iPad deals will probably pop up alongside iPhone deals.

Samsung Galaxy S8 and Galaxy Note 8 deals
We've already seen loads of crazy deals for the Samsung Galaxy S8 and S8 Plus. Now the Galaxy Note 8 and Galaxy S8 Active have joined the family, and when Black Friday 2017 rolls around, there will undoubtedly be huge deals on the whole lot. We'll just have to wait and see if those deals are sweeping discounts, freebies like wireless charging docks and 360 cameras or buy-one-get-one offers.

Google Pixel 2 deals
Google may have launched the Pixel 2 and Pixel 2 XL in October, but the deals will likely really get going on the new phones around Black Friday. Some slick Black Friday or Cyber Monday deals will likely make the new flagship Android phone an affordable one.


PS4 Pro deals
Black Friday 2016 was all about the PS4 Slim, and Black Friday 2017 will be all about the PS4 Pro. As with 2016 we'd expect the very best deals to be on bundles, with some of them costing only a little more than the PS4 Pro itself, so start working on your game wish list: a bundle's only a good deal if it includes the games you actually want to play. Up to now, the PS4 Pro is holding its MSRP but you can expect that to change later this year, particularly when Microsoft has launched the Xbox One X...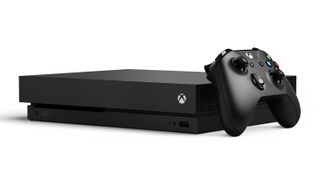 Xbox One X deals
Microsoft's got a pro console too, and the Xbox One X went on sale on November 7 - right in time for Black Friday 2017. As with the Xbox One in 2016 we'd expect to see the very best deals on Xbox One X bundles, rather than on the console itself: there's more wiggle room for the retailer there, so they can afford to be more daring with the discounts.

4K HDR OLED TV deals
Black Friday 2016 was positively packed with TV deals, including nearly half-price deals on select TVs. High-end sets are where the really expensive MSPRs are, and the ever-advancing world of TV tech means those prices can only be sustained for a fairly short time. If you're in the market for the kind of TV with a price tag that wouldn't look out of place on a car, Black Friday 2017 could be a very good day for you indeed.

4K Ultra HD Blu-ray players deals
4K Ultra HD is in an upswing, as more affordable 4K TVs hit the market. While streaming services offer 4K content, the best experience comes from 4K Ultra HD Blu-rays. Come Black Friday, you can expect to see plenty of 4K Ultra HD Blu-ray players sitting alongside high-end TVs with the best discounts on both.


Black Friday 2017 FAQ: what it is, when it happens and where to get the best deals
What is Black Friday?
Black Friday is the Friday immediately after Thanksgiving. It's a day when retailers offer big discounts to kick-start the holiday shopping season.
When is Black Friday 2017?
Black Friday 2017 is on Friday, November 24. What is Cyber Monday? Cyber Monday is the Monday immediately after Black Friday. In-store deals on Black Friday start at different times, and the hottest deals can sell out in under an hour. Know when your local stores are starting their Black Friday sales.
When is Cyber Monday 2017?
Cyber Monday 2017 will be on Monday, November 27. What is Black Friday deals week? It's the week that includes Black Friday. Retailers are increasingly offering deals before and after Black Friday itself so they stand out from the crowd.
Are Black Friday deals real?
Yes, although in some cases the discounts have been negotiated well in advance with suppliers. As with any sales you'll see a mix of genuine bargains, discounted end-of-line stock and mysterious things found in the back of a warehouse somewhere. In other words, alongside all those shiny new consoles, you'll also see deals on random items like cheese graters and shaving razors.
Where can I find the best Black Friday deals?
Right here on TechRadar, of course! We scour all the top retailers' Black Friday and Cyber Monday deals so that you don't have to - and we tell you whether the deals are worth getting excited about, too. Whether it's a 4K HDR OLED TV or an Xbox One controller, if it's discounted we'll have the details here.
How do I get the best Black Friday 2017 deals?
Know what you want, know what you can afford to spend and know the market: you'll often see retailers charging higher than usual prices in October so they can offer amazing discounts on Black Friday. Pay particular attention to real prices, not MSRPs: TVs are notorious for this, with sets having a suggested retail price of several thousand dollars routinely selling for a few hundred.
Sites such as CamelCamelCamel, PriceGrabber, Become and PriceSpy will help tell you if you're looking at a legitimate bargain as well as track deals on items you want to buy.
It's also a very good idea to be flexible: for example, if you want a Sony 4K TV then think about the features you want rather than a specific model number: the BRV123ABD54-88C-9218-B may not be discounted on Black Friday, but an almost identical set with the specification you want probably will be.
Can I get cashback on Black Friday deals?
Sometimes, yes. Your debit card or credit card may offer cashback on purchases, and sites such as Ebates offer cashback for customers of big-name online shops. It's definitely worth looking into, not just for Black Friday but for any online shopping.
Am I protected when I buy on Black Friday?
Yes. In the US, anything you buy from a company online is covered by a wealth of consumer protection legislation, including the Fair Credit Billing Act. This bill lets you dispute a charge or stop payment under certain circumstances while the retailer is being investigated, according to the FTC.
How can I stay safe on Black Friday?
Black Friday brings out the scammers as well as the sellers, so be wary of unsolicited emails or links to deals on social media no matter how legitimate they look: anything asking for credit card details or login details is a scam. Phishing sites do big business on Black Friday, so be extra suspicious - and if you're on a PC, make sure your security software is up-to-date. Many suites automatically block known scam sites.