Although the primary use of a VPN for many is online security and anonymity, lots of people download them thanks to their ability to change the location of the IP address of your laptop, mobile, tablet and even your entire router, to somewhere entirely different.
And why would they want to do that? Maybe it's to get around the blocks that some offices and countries put on social media sites and apps like Facebook, WhatsApp and Instagram. And another popular use-case is to watch overseas Netflix catalogs and stream foreign sport.
In internet slang, this process is often called 'geo-spoofing', but it's very straightforward. We'll show you the easiest way how to change location with a VPN.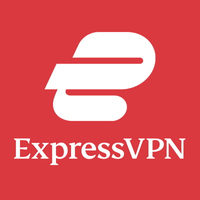 (opens in new tab)
The best VPN in the world right now is ExpressVPN (opens in new tab)
Of the hundreds of VPNs that we have reviewed, ExpressVPN tops the lot. Its pure speed and watertight security are a great start, and then there's the sheer amount of global servers it has and adaptability to tons of devices and streaming boxes.
It also comes with a 30-day money back guarantee and if you use the following link, you can claim 3 months FREE and a year of unlimited secure cloud backup from Backblaze with an annual plan.
Why use a VPN to change IP address and location?
The most popular reason to change your IP address is to access region-locked content. For instance, some of the best Netflix US shows aren't available to the streaming service's subscribers in the rest of the world, while BBC iPlayer is similarly blocked for anybody outside the UK.
And then there may be certain sporting events you want to see that simply aren't being broadcast where you live. If streaming is your main concern, you'll want to look for the best Netflix VPN and streaming VPNs.
Masking your true IP address is also a great way to stay more anonymous and, by definition, secure when you're online. In basic terms, they prevent the online activities you partake in from being known to the prying eyes of your internet service provider and even your government. Of course, the end-to-end encrypted VPN tunnels they use don't hurt, either! You can read more about this in our guide How does a VPN work?
(opens in new tab)
How to change location on phone, laptop, and more
Believe it or not, this is actually the easy bit. Simply scroll below and follow the easy steps to change location with a VPN - in this case, ExpressVPN:
Download and install ExpressVPN by clicking here

(opens in new tab)

Log-in and you should be offered a list of VPN connections
Pick the country you want your computer to change location and click the appropriate button
That's it – it may take a few seconds, but your chosen VPN's servers will do the grunt work for you and give you a new IP address
The steps above are based on a macOS computer, but you'll be able to follow a similar process on other desktop operating systems and will also find VPN apps available for Android and iOS mobile devices. The very best software will make this nice and easy for you, that's why we like providers such as ExpressVPN and NordVPN so much.
You can make things even easier for yourself by installing a Chrome VPN extension in your browser.
Changing IP address with free VPNs
If you're working to a tighter budget, you may be considering one of the best free VPNs out there.
However, most "free" VPN providers are forced to limit their bandwidth, which makes it unsuitable for accessing some geo-location services like video streaming websites. The provider also has to make money somehow, so may ask you to view ads or sell your personal data to third parties.
If you're still determined to give free VPN providers a try, click here for our roundup of the more reliable ones.
Some providers aren't careful about what ads they show, some of which may contain links to malware. Consider installing an adblocker if you don't have one already.
Location lockout
Unfortunately some websites and online services like Netflix are using advanced detection methods to check whether you're connecting via a VPN. If this is detected then they may block you from viewing content or force you to access only the same data you could before.
This is a particularly common problem if you use a shared IP address, as these may be used by other people trying to "geo-spoof" their location in the same way you are. Some VPN providers such as NordVPN can actually provide a dedicated IP address if you're willing to pay a little more per month.
However, before you go ahead and hand over more money, there are some quick fixes you can try.
For starters, see if you can simply switch servers. Many providers offer VPN servers in multiple locations. For instance, ExpressVPN has a vast network of over 3,000 servers in 90 countries, so it's easy to check a few different ones in your country of choice. In our latest review ExpressVPN was also able to access some geo-specific services like Netflix.
If this doesn't work, it's possible that you may have browsing data like cookies saved on your device which reveal your true location.
The most common way this happens is when you first visit a website. A pop-up can appear asking if you want to share your location with it. If you've clicked Allow then this website will always know where you really are, even if you're using a VPN.
Some websites may also be able to detect cookies on your browser, which reveal your true location. The best way to make sure this doesn't happen is to clear your browser cache.
Be warned though, this will clear all your browsing history including useful links and cookies. As an alternative consider using your web browser in incognito mode. Using incognito mode in itself won't change your supposed location - you'll still need to use a VPN.
For other Google products, you may also need to turn off location tracking services, as websites may be able to find you this way too.
If you're using Chrome on a computer, simply follow these steps:
Navigate to a Google search page
Click the padlock to the left of the website address
Select Permissions > Location Access
Select Block for current search engine
If you're generally worried about sharing your data with Google, there are alternative search engines available which don't record your IP address or personal data such as DuckDuckGo. You may also want to consider using a less intrusive web browser with more security and privacy options such as Mozilla Firefox.
Some VPN providers such as NordVPN offer browser add-ons which will automatically update your location for you. For more advice, see our guide How to choose the right VPN for you.
Fixing DNS leaks
Another way in which websites can find out your real location, even though you're using a VPN is through DNS leak. Some VPN providers will encrypt your web traffic but won't forward DNS requests from your devices to their servers, instead letting you use the ones your ISPs provided. This is known as DNS leak and makes it easy to detect your real location, as well as which websites you visit.
Luckily there are ways to check that your VPN provider doesn't do this. If your VPNS provider doesn't use its own DNS servers to handle your requests, consider switching to one that does.
DIY VPNs
If you're using a secure browser but all your VPN providers' servers keep being blocked, you can take matters into your own hands and set up a VPN server of your own. You'll need some network administrator experience to do this but free and open source software like Outline VPN is designed specifically to let you easily set up your own VPN service.
In order to do this you'll need to have your own server. For most VPN applications a virtual private server or VPS should be perfectly fine.
Contact the provider
If all else fails, you may need to contact the service provider and ask if you can use the VPN with a service. Netflix, for instance, supports using VPNs only to view its own licensed content. It also doesn't support using VPNs on its Basic ad-supported plan.
If the billing address for your payment card is also set to a particular country, your provider may only show you content on that basis too. If you've moved to a new country, you can open an account there. Alternatively you may be able to buy a prepaid gift card for the country whose content you want to access.
Other VPN uses
Some countries censor popular websites entirely. China's outright ban on Facebook and Twitter being one of the better known examples -– which is why we've tested the best VPNs for China.
Or aside from the streaming and app accessing, there's also the security concern - you may not want search engines logging your online activity. The data gleaned from such tracking helps advertisers target you with what they consider to be relevant content across multiple platforms. The list of VPN uses seems to go on and on.