Firefox, one of the top contenders in the search engine industry, is certainly a great choice for internet users. It comes with a diverse range of features, beats Chrome in terms of privacy, is easy to use, and is also lightning-quick.
Pros
+

Automatically embedded security features

+

Simple interface that's easy to navigate through

+

It's open source and offers greater transparency

+

Download, video and hardware acceleration programs that optimize overall performance
Cons
-

Not compatible with all websites
Why you can trust TechRadar We spend hours testing every product or service we review, so you can be sure you're buying the best. Find out more about how we test.
Mozilla Firefox introduced in 2004 and hit 100 million downloads in less than a year after launch. However, things began to go downhill for it after Chrome was launched and heavily promote in lieu of Firefox.
Although Chrome might have gained immense popularity, the speed and security provided by Firefox remain unbeatable to date. It's currently the third most popular browser with 350+ million users in its kitty.
If you're looking for a privacy-friendly browser that's lightweight and kind on your system, read on till the end, as we believe Firefox might just be the best browser for you.
Mozilla Firefox: Features
Firefox has been proven to use less memory than Chrome. When using multiple apps along with Firefox, they won't lag or freeze, which is a common problem with other slow browsers.
Firefox uses the bare minimum memory so that it works fine without slowing down the entire system. It also automatically blocks ad trackers from collecting your personal data. You're protected against 2,000 ad trackers by default.
However, there are still more ad trackers out there that only a VPN with a built-in tracker ban can protect you from. Like most other popular browsers, such as Chrome, Firefox also has its own built-in password manager.
As you create a new account, it'll ask whether you want to save its credentials or not. If you do, the next time you log into that account, it'll give you the option to autofill the password on your behalf.
Firefox offers much more security and privacy than any other browser. For example, it comes with a special Private Browsing mode that deletes your history and cookies after every browsing session. Each time you close the tab, all links that could trace back to your searches will be erased automatically.
While many other browsers let you bookmark your favorite websites, Firefox goes a step ahead and lets you create separate folders. You can customize the names and categorize similar links into the same folder. This way, you'll save a lot of space, plus it'll be much easier to look for the bookmarked page.
Firefox's built-in language translator lets you translate the web pages in the results into 100 different international languages of your choice — a truly global browser that erases language barriers.
Firefox is indeed a highly functional and powerful website, but there's always room to improve, right? That's why it lets you add extensions to the default browser to make your life easier.
Mozilla Firefox: Privacy
We cannot emphasize enough that Firefox is one of the most secure and privacy-friendly browsers out there.
Even on its FAQ page about privacy, you'll see that it has addressed the issue and stated that Firefox neither sells your data nor buys it from other parties. It wants you to have a truly authentic and unbiased browsing experience.
On top of that, while other popular browsers such as Chrome are swimming in privacy violation lawsuits, Firefox has hardly ever landed in any such scandal.
If you're still unsure about how safe it is, you can use its Private Browsing mode, which automatically wipes off every trace of your browsing session once you close the tabs.
Mozilla Firefox: Ease of use
One of the most important features of a good browser is a simple user interface so that everyone, regardless of their technical expertise, can use it. Thankfully, Firefox flairs quite well in that department.
The design of the main page is a lot like Chrome. It has the search bar in the center of the page, and the tabs are lined up horizontally at the top, which makes the first few steps simpler.
For additional functionality like managing your downloads, bookmarks, and add-ons or deleting your history, you can access the horizontal menu at the bottom, right below the search bar.
Firefox doesn't hide necessary features and ensures that everything you need for a pleasant experience is within your reach.
Mozilla Firefox: Competitors
Firefox might not be as popular as Chrome or Edge, but it certainly stands out with a few unique features under its belt.
For example, it's one of the few browsers that automatically blocks trackers from collecting your personal data. At a time when the market leader, Chrome, is accused of selling consumer data, Firefox is your best bet for safety.
Also, compared to Chrome, Firefox takes much less memory space, which in turn, helps it run faster. On top of that, using Firefox does not affect the speed or performance of any other apps you might be running simultaneously.
Another remarkable feature is the Private Browsing mode which automatically deletes your search history and cookies after every session.
When it comes to security, Firefox also beats Opera. Opera's biggest letdown is that it doesn't consider the Google Safe Browsing database to protect its users from globally recognized malicious websites.
On the other hand, Firefox not only uses the Google Safe Browsing database but also automatically blocks pop-ups. You can also add more extensions to keep away ads and trackers. Since these things are known to hide malicious links, blocking them will also reduce your overall vulnerability.
Mozilla Firefox: Final verdict
Firefox, one of the best browser in the industry for a long time, is certainly a great choice for any internet user. It comes with a diverse range of features, beats Chrome in terms of privacy, is easy to use, and is also lightning-quick.
Plus, it doesn't ask for too much space either, so you don't have to think twice before installing it. What's more, Firefox also has multiple customization options — whether you want to stick to the default theme or experiment with a thousand other themes, the choice is yours.
Also check out our roundup of the best anonymous browsers.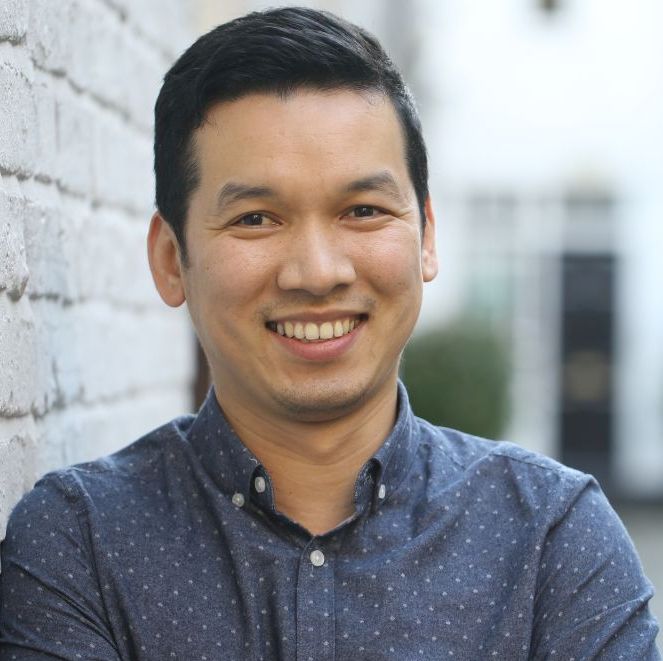 Managing Editor, TechRadar Pro
Désiré has been musing and writing about technology during a career spanning four decades. He dabbled in website builders and web hosting when DHTML and frames were in vogue and started narrating about the impact of technology on society just before the start of the Y2K hysteria at the turn of the last millennium.