Samsung's LG-made OLED TVs are coming to Europe with a less confusing name… sort of
Model numbers are confusing enough as it is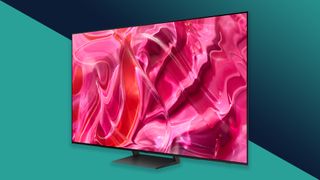 (Image credit: Samsung)
Samsung confirmed at IFA 2023 that its first OLED TVs to feature LG's WOLED panels will be coming not only to the US but to Europe too (via HiFi.de). The TVs will reportedly be available in 77- and 83-inch sizes.
Earlier this year, Samsung committed to buying more OLED panels in a deal with LG in an effort to provide cheaper, larger screens to customers. There will be two models available with the LG-made panels – an 83-inch sized set called the S91C, which will start from €5,000, and a 77-inch S89C, priced at €3,500. This set is also available in the US for $3,599.
Although both models will use WOLED panels, they will not feature micro lens array (MLA) technology, which is used in the LG G3 and is what provides extra brightness to a regular WOLED panel. In terms of features, both will have HDMI 2.1, Dolby Atmos and HDR 10+ support. They will not feature Dolby Vision, which follows Samsung's usual pattern.
We discussed our thoughts on these models recently, feeling the S89C would cause chaos in Samsung's lineup as this model number would only be used for the 77-inch WOLED model and not the 83-inch S90C, which also used a WOLED panel. Now the 83-inch has got a new model number, the S91C, it begs the question: has this solved or complicated the model number issue?
Analysis: Samsung struggles with model numbers
It makes sense that Samsung has given its two WOLED TVs different models. It's given a bigger model number for a bigger screen (the 77-inch set is the S89C and the 83-inch is S91C) to try and help differentiate the two sets. However, when QD-OLED features in more and more of the best TVs, it seems confusing that Samsung has named one of the WOLED models the S91C, as it implies that this set has surpassed the Samsung S90C – a TV that we rated very highly in our reviews.
As an example of a more logical model lineup, Sony named one of its best WOLED TVs the A90K, but named its QD-OLED model (thought of as superior) the A95K. This easily shows to us what Sony believes is the hierarchy of its TVs. But Samsung has gone against this, with the 83-inch WOLED S91C using a higher sequential figure to the QD-OLED S90C.
Samsung's attempt to make the introduction of WOLED TVs into its lineup more seamless is admirable but the S91C still causes confusion, ignoring the traditional hierarchy of good to better to best TVs. Considering QD-OLED will bypass OLED as the best OLED TV technology, it seems odd that the Samsung S90C sits below a regular WOLED TV, the S91C.
You might also like
Sign up to receive daily breaking news, reviews, opinion, analysis, deals and more from the world of tech.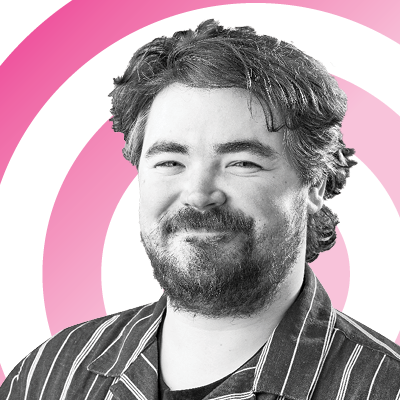 TV Hardware Staff Writer, Home Entertainment
James is the TV Hardware Staff Writer at TechRadar. Before joining the team, he worked at a major UK based AV retailer selling TV and audio equipment, where he was either telling customers the difference between OLED and QLED or being wowed by watching a PS5 run on the LG 65G2. When not writing about the latest TV tech, James can be found gaming, reading, watching rugby or coming up with another idea for a novel.