The Samsung Galaxy Tab S9 Ultra needs to be perfect to justify its high price tag, and it somehow manages to exceed expectations. It's the best large Android tablet, and it holds its own against the iPad Pro in everything except Pro-level music and video editing. Multitasking is a breeze, and Samsung has been doing productivity on Android so long it makes other tablet makers look amateurish, even Google and Lenovo. If you love big screens and want a friendlier productivity tool than a laptop, the Galaxy Tab S9 Ultra will amaze enthusiasts and please die-hard fans alike.
Pros
+

Samsung multitasking is better than iPad and Pixel Tablet

+

Gorgeous display and blazing performance

+

Value is surprisingly good compared to iPad Pro
Cons
-

Same price as a Macbook Air (M2)

-

Faster charging would have been nice

-

Flimsy keyboard and no easy S Pen storage
Why you can trust TechRadar We spend hours testing every product or service we review, so you can be sure you're buying the best. Find out more about how we test.
Galaxy Tab S9 Ultra: one-minute review
If you need a big tablet, you won't find anything better than the Galaxy Tab S9 Ultra, and that's by design. Samsung has been polishing and refining its tablets and productivity software longer than any other tablet maker, even Apple. There are some limitations that keep this from being a total laptop replacement – those are mostly Android's fault – and the accessories should be much more polished. Still, the tablet itself is almost perfect in every way, and if you can afford this big Ultra you'll be happy every time you use it.
Choosing a huge Android tablet is a commitment, especially if this is going to be your primary productivity tool. You can definitely make it work, and there are not many limitations that keep Android and all of its apps from replacing a Windows or Mac OS machine, and certainly a Chromebook. Still, you can also get a 15-inch Macbook Air (M2) for around the same price, and powerful as it is, the Tab S9 Ultra's Qualcomm Snapdragon 8 Gen 2 chip can't compete with a desktop-class processor.
There are some areas where the Tab S9 Ultra can't keep up with the hardware in its big Android competitor, the Lenovo Tab Extreme, but the software and features are so much easier to use that I would pick the Samsung over its rival any day. The comparable iPad Pro 12.9, meanwhile, is just a big powerful iPad, and Apple charges a hefty premium for a device that doesn't give you quite as much as what Samsung offers; and I'm not just talking about the extra screen real estate.
The Tab S9 Ultra gives you far more than any other tablet, Android or iPad, to get you working. You get the S Pen included, plus Samsung's full DeX productivity environment, which makes Android look and feel more like a Chromebook when you connect the tablet to an external monitor and/or keyboard. I didn't love Samsung's optional keyboard accessory, but any keyboard and mouse will work with this tablet.
Samsung has also been offering multi-window on Android longer than anyone, even Google, and it continually refines every bit of its software. It's easier to snap, resize, and manipulate multiple windows and apps on the Galaxy Tab S9 Ultra than it is on anything else short of a Windows computer. With the Tab S9 UItra, you'll actually be getting stuff done, instead of just playing around on a big tablet.
Galaxy Tab S9 Ultra review: price and availability
$1,199.99 / £1,199 / AU$1,999 for the 256GB / 12GB model
Available with up to 1TB storage and 16GB RAM
No 5G option, only on the Tab S9 Plus
The Galaxy Tab S9 UItra is certainly expensive, but you get what you pay for – and when you break down the specs, compared to a smartphone like Samsung's Galaxy S23 Ultra, the Tab S9 Ultra is actually a good deal.
Is $1,200 / £1,200 / AU$2,000 too much to charge for any Android tablet? If you're asking that question, you should probably check out a less expensive option, like the OnePlus Pad or the Google Pixel Tablet. Or, if you've got the cash but can't imagine spending this much on a tablet, maybe check out the Macbook Air, which costs the same but doesn't give you the touchscreen tablet experience in any way.
With the Galaxy Tab S9 Ultra you get a huge display that has a million more pixels than your sharpest phone screen. It's sharper and higher-resolution than the 15-inch Macbook Air, plus it has not just touch functionality built in, but professional-strength Wacom-like drawing complete with pressure sensitivity and pen tilt detection.
The S Pen is included, but the Ultra keyboard cover with trackpad is an extra $349.99 / £339 / AU$411.75, and while I'd recommend using a keyboard with the Tab S9 Ultra, I wouldn't recommend Samsung's offering. The back cover stand and S Pen holder that come with it are nice additions, but you can just buy that separately.
For a tablet this size, the Galaxy Tab S9 Ultra is actually a fair price. The Lenovo Tab Extreme is a bit less expensive, and its accessory keyboard is much nicer, but there have been some availability issues with the Lenovo, and you can't buy it at the time of writing. If you spring for an iPad Pro 12.9, you'll be paying more for a smaller display, and you don't get a pen included. The iPad Pro is available with 5G, however, and that's only shipping on the Tab S9 Plus, not the Ultra.
Sadly, unlike smartphones and wearables and accessories, we don't often see good discounts on tablets, especially not high-end devices. The best deal you'll find will likely involve trading in an old tablet or smartphone to Samsung; and without 5G on board, the carriers won't be offering payment plans to help.
Galaxy Tab S9 Ultra review: specs
Swipe to scroll horizontally
| | |
| --- | --- |
| Starting price | $1,199.99 / £1,199 / AU$1,999 |
| Operating system | One UI 5.1 on Android 13 |
| Chipset | Snapdragon 8 Gen 2 for Galaxy |
| Memory (RAM) | 12GB (as tested) / 16GB |
| Storage | 256GB (as tested) / 512GB / 1TB |
| Display | 14.6-inch OLED, 120Hz, HDR10+ |
| Weight | 14.6-inch OLED, 120Hz, HDR10+ |
| Battery | 11,200mAh |
| Charging | 45W wired |
| Rear cameras | 13MP, F/2.0, 1.0µm pixels (wide) / 8 MP, f/2.2 (ultrawide) |
| Front cameras | 12MP, F/2.2, 26mm (wide) / 12MP, f/2.4, 120˚ (ultrawide) |
Put simply, the Samsung Galaxy Tab S9 Ultra is a magnificent beast. It uses the fastest Qualcomm mobile chipset you can find right now, the same Qualcomm Snapdragon 8 Gen 2 'for Galaxy' SoC that's in the Galaxy S23 Ultra and new Galaxy Z Fold 5. It's slightly overclocked, just 5% faster on the biggest processing core, but in benchmark tests and real-world use, you won't find a faster Android… well, anything, tablet or otherwise.
While OnePlus and Lenovo use older MediaTek Dimensity 9000 processors, and Google is sticking with the same Tensor G2 chip in its latest Pixel Tablet, Samsung is smart to pack its most premium chip into the Tab S9 Ultra. Whether I was editing photos in Lightroom, or running multiple apps at once, there was never a stutter in performance.
That said, Apple chips are still faster, whether that's the mobile A15 Bionic on the base model iPad 10.9 or the desktop-class M1 and M2 chips found, respectively, in the iPad Air and iPad Pro models. The difference is that Apple's iPadOS is built big and simple, like the iPhone, making it harder to multitask with many apps at once or create a workflow with the file system. Samsung's tablet is built to fit a variety of needs. It can emulate a desktop, complete with windows and a taskbar, or keep things simple with a basic home screen and apps layout.
I tested the Tab S9 Ultra with 12GB of RAM, and I never saw a slowdown even with multiple windows open. I imagine that if you edit humongous video files or highly detailed drawings you may benefit from more RAM, but most people won't need it.
My unit also came with 256GB of storage, but the Tab S9 Ultra has a microSD card slot, and that's what I used to transfer photos from my Nikon D750 camera. All of the photos used in this review were edited directly on the tablet.
You can find a slightly bigger battery and faster charging on the Lenovo Tab Extreme, but that tablet is also a bit bigger in every way, and a few grams heavier. The Tab S9 Ultra battery is big enough, it's smart for Samsung to trim as much bezel and weight from this tablet as possible.
Galaxy Tab S9 Ultra review: display
Excellent sharp and bright display
Enough room for multitasking plus more
Lack of Dolby Vision support stings when watching Netflix
If you're a fan of big displays (and I am a big fan of big displays), you'll love the Galaxy Tab S9 Ultra. For folks like me who have owned 17-inch laptops and the biggest smartphones, you'll appreciate the joy of having your field of view completely consumed by the brilliant pixels of the Tab S9 Ultra.
The display is not quite as sharp as the iPad Pro 12.9's in terms of pixel density, but that's because it spreads those pixels over a much larger area (for a lower price, even). The biggest Galaxy Tab S9 gives you 15 inches more screen area on its 14.6-inch panel than the biggest iPad Pro.
Compared to its largest Android competitor, the Lenovo Tab Extreme, the Galaxy Tab S9 Ultra display looks better in most usage scenarios. Photos looked a bit more natural, and movies had a warmer and more cinematic look in the Ultra's Vivid mode than you'll see using the same settings on the Tab Extreme.
The one area where the Galaxy Tab S9 Ultra falls short, similar to all Samsung displays including its TV lineup, is the lack of support for Dolby Vision, Dolby's HDR video standard. Samsung helped develop the competing HDR10+ technology; it has so far refused to license Dolby Vision on its devices, including the Tab S9 family.
The reason that matters is because Netflix uses Dolby Vision; and Dolby Vision seems more widely used than HDR10+, quality comparisons aside. When you watch Netflix on the Tab S9 Ultra next to the Lenovo Tab Extreme, movies look much better on the Lenovo, which supports both Dolby Vision and HDR10+. The HDR support makes a big difference, especially with darker movies and shows like… oh, everything made in the last 20 years.
That doesn't mean Netflix looks bad on the Tab S9 Ultra; you won't notice the difference if you're not seeing the two displays side-by-side. But there's a difference, and it's a choice Samsung is making, not a technical limitation of the tablet.
Galaxy Tab S9 Ultra review: design
Slimmer bezels than an iPad Pro
S Pen attaches magnetically so it's easy to lose
Optional keyboard is flimsy
The Galaxy Tab S9 Ultra is all about that big, beautiful display, so the rest of the design just needs to get out of the way. When you're starting with a huge, 14.6-inch rectangle, there's not much you can do but try to cut down on the bezels, the thickness, and the weight. Samsung has done an admirable job of doing so, and its Tab S9 Ultra is a full millimeter thinner than the biggest iPad Pro 12.9.
It's also slimmer and lighter than the Lenovo Tab Extreme, an Android tablet with the same screen size. The Lenovo gives you a bigger battery, but once you have a cell as large as the 11,200mAh battery inside the Ultra, it's more useful to shave off a bit of weight rather than add even more power.
Like the Galaxy S23 Ultra phone, the Tab S9 Ultra uses the S Pen, and it even gets the air gesture capabilities of the Bluetooth S Pen. Of course, that also means you need to charge the pen, and it charges while magnetically attached to the back of the tablet. There's a nice groove that shows you where to stick it.
I'd rather stow it inside the tablet, like I do on my Galaxy smartphone, but the S Pen that comes with the tab is a larger writing instrument than the little stick that comes with the phone.
I hate that every single writing tablet uses magnets to hold the pen. It doesn't work. It's an easy way to lose the expensive pen, and I'm cynical enough to believe that this could be the point entirely.
If you are worried about losing your S Pen, you might want to buy the optional Samsung cover, which has a handy bubble on the back to keep the pen secure. Samsung sent me its Ultra deluxe keyboard cover with a trackpad, which is actually two separate parts: a magnetic back cover with a stand, and a separate keyboard that attaches to magnetic pins on the side of the tablet. You can buy just a back cover without the keyboard, which gives some extra protection (and weight), as well as that handy S Pen garage.
Galaxy Tab S9 Ultra review: software
Mind-blowing software power from a mobile device
Can run a full desktop experience on a second display
Great multitasking, very intuitive gestures
There are plenty of expensive tablets that claim to help you be productive, but most of them make you work in order to understand how to use the tablet. On the Samsung Galaxy Tab S9 Ultra, as on most Samsung tablets, multitasking and productivity couldn't be easier.
On other tablets, you can align two windows side by side, if you follow the instructions and tap in just the right spots. On the Tab S9 Ultra, multi-window features work just like they do on a Windows computer.
Snap a window to the side of the screen and it stays there, like it oughta. Draw the window to whatever quadrant you like, the Tab will keep up. You can shrink windows easily by dragging from the corner, and resizing and restoring multiple panes was never a hassle.
Even Apple with macOS hasn't figured out how to make multi-window tasks as easy as they are on the Galaxy Tab S9 Ultra. And that's just on the basic Android side of things. We haven't even started up DeX…
DeX is Samsung's desktop experience, a separate desktop home screen that lives in the background, waiting for you to connect your tablet (or phone) to a second display. Connect the Tab S9 Ultra to a second screen and DeX springs into action, looking and behaving almost exactly like Chrome OS. That means you can arrange multiple windows, open multiple apps, and keep track of everything in a proper taskbar, just like on a desktop OS.
While you're doing that, the Tab S9 Ultra will still chug along happily as an Android tablet. You can use a keyboard and mouse with DeX, and have the big Ultra second screen running apps as well. It's astoundingly powerful. Other tablets claim to be able to handle multi-monitor chores, but none work as easily or impressively as the Galaxy Tab S9 Ultra.
If you have other newer Galaxy devices, like the Galaxy Book 3 laptop, you can perform some very cool multi-screen trickery. Once I'd magnetically attached the Samsung Ultra keyboard cover and its trackpad to the Tab S9 Ultra, I moved the cursor to the right side of the screen and kept pushing. The Tab detected that I was trying to connect to my Galaxy S23 Ultra phone, and made the connection. A moment later, the cursor was moving around on my phone screen as an extension of my tablet's desktop.
Galaxy Tab S9 Ultra review: performance
Best performance of any Android device we've tested
Fastest Snapdragon 8 Gen 2 chipset available
Still not as fast as an Apple M1-based iPad Air
If high performance is what you're looking for in an Android tablet, you'll get it from the Galaxy Tab S9 Ultra. It had no trouble handling my most demanding tasks, and the only limitations of the Tab S9 UItra are your imagination, and the range of apps available on Android.
That latter limitation is not insignificant. Apple has been porting desktop-grade apps like its Logic Pro music software and Final Cut Pro editing suite to its iPad lineup, and the iPad Air and iPad Pro both have desktop-class Apple M1 and Apple M2 processors on board, respectively. That means you can do real-time editing for music and video on the touchscreen.
On the Tab S9 Ultra, I tried editing large image files in Lightroom, and the tablet was very responsive. It was able to use AI to detect my subject for masking, and image adjustments happened as I moved the sliders, without delay. It didn't feel as speedy as Lightroom on my Mac mini (M2), which uses the same processor as the big iPad Pro 12.9, but it was faster than on any other mobile device I've used.
Ultimately, the ecosystem and device you prefer comes down to which apps and services you need. If your favorite apps run on Android, the Tab S9 Ultra will handle them well. For all drawing, writing and journaling tasks, the Galaxy Tab S9 Ultra can't be beat.
If, however, you're going to be editing video or music, those specialized tools are simply better on the iPad right now. You'll find competent software on Android, but the iPad is closer to real laptop power, while the Tab S9 Ultra is just really powerful.
Galaxy Tab S9 Ultra review: battery
Huge battery that easily lasts all day
Faster charging would be nice
The battery is so big it can reverse-charge your phone
The best thing about having a gigantic display on a tablet is all the space that's behind it for the battery. Samsung could have made the Tab S9 Ultra bigger, but I'm glad it didn't.
The base-model Galaxy Tab S9 is thicker than the Tab S9 Ultra, and if Samsung had made the Ultra the same thickness, we'd have a bigger battery, but It would also be heavier. I'd rather sacrifice a little battery power to make this a lighter tablet, since the battery is already so big.
You can start watching 4K video that you download from Amazon Prime and finish a full 12-hour season before the Galaxy Tab S9 Ultra needs a recharge. In more intensive work tests, using the tablet all day for typing, browsing, sketching and some occasional gaming distractions, the Tab S9 Ultra lasted through a full eight-hour workday with power to spare for the long train ride home.
The Tab S9 Ultra charges at a respectable 45 watts, and while this would be good on a smartphone with a battery less than half the size, given that this is such a huge cell I would have liked faster charging. It can take almost a couple of hours to charge from zero to full – Samsung says 90 minutes – so make sure you have the best compatible charger to get moving faster.
Admittedly, this tablet is so big that you probably won't use it far from an outlet. What's nice is that the battery is big enough that it can act as a spare for your other devices – when I plugged my Galaxy S23 Ultra into the Tab S9 Ultra, it dutifully began charging.
Some tablets have wireless charging, but I don't miss the feature here, and it makes little sense on a tablet this size. It would be very hard to line up the magnets properly every time, and the battery is so large that even the fastest wireless charging would only be a trickle.
Should you buy the Samsung Galaxy Tab S8 Ultra?
Swipe to scroll horizontally
Samsung Galaxy Tab S9 Ultra report card

| Attributes | Notes | Rating |
| --- | --- | --- |
| Value | Compared to the iPad Pro, you get more of everything for less with the Tab S9 Ultra (except performance) | 4 / 5 |
| Display | Huge, brilliant display is great for multitasking and artists. Too bad Samsung won't play nice with Dolby Vision. | 4 / 5 |
| Design | Thinner and lighter than other tablets this size, the Tab S9 Ultra gets out of the way to let you work. | 5 / 5 |
| Software | Samsung multi tasking on the Tab S9 Ultra is just as good and maybe better than on the iPad or even macOS. | 5 / 5 |
| Performance | The most powerful Android device we've ever tested, but if you need Pro-level editing, you still need an iPad's power. | 4 / 5 |
| Battery | Huge battery lasts for 12 hours of video or a full day of being productive in the office, with power to spare. | 5 / 5 |
Buy it if…
You want the biggest, most capable tablet you can buy
The Galaxy Tab S9 Ultra is a huge tablet that's packed with features, including pro-grade drawing (S Pen included) and a desktop environment that rivals Chrome OS.
You want to be productive on a bigger screen that you can touch
It's fun to work up close and personal with a big screen that you can touch. With an Android tablet, you get all of the apps and accounts you keep on your phone, with productivity that rivals a laptop.
You use Android apps and Google for work
If your work is conducted entirely through a Chrome browser and Google Docs, you'll enjoy jumping into the Tab S9 Ultra for everything you need to get done.
Don't buy it if…
You edit music and video with Apple software
While the Galaxy Tab S9 Ultra is powerful, it can't match Apple's desktop-class iPad chip
You're just going to watch videos (especially Netflix)
There are cheaper tablets if you just want to watch videos and play games, and the lack of Dolby Vision support means Netflix might even look better on the competition.
You want a cool matching keyboard
While Apple has its Magic Keyboard for iPad Pro, and Lenovo offers a similar premium keyboard for the Tab Extreme, the Samsung book cover keyboard is flimsy and weak, and not worth the high price tag
Also consider
Not convinced by the Samsung Galaxy Tab S9 Ultra? Here are a few other options to consider:
Swipe to scroll horizontally
| | | | |
| --- | --- | --- | --- |
| Row 0 - Cell 0 | Galaxy Tab S9 Ultra | Lenovo Tab Extreme | Apple iPad Pro 12.9 |
| Price | $1,199.99 / £1,199 / AU$1,999 | Currently unavailable | $1,099 / £1,249 / AU$1,899 |
| Weight | 732g | 740g | 682g |
| Size | 326.4 x 208.6 x 5.5mm | 327.8 x 210.8 x 5.9mm | 280.6 x 214.9 x 6.4mm |
| Screen size | 14.6 inches | 14.5 inches | 12.9 inches |
| Processor | Qualcomm Snapdragon 8 Gen 2 | MediaTek Dimensity 9000 | Apple M2 |
| Speakers | 4 speakers, tuned by AKG | 8 speakers, tuned by JBL | Stereo speakers |
| Speakers | USB-C 3.2 | USB-C 3.2; USB-C 2.0 (2 ports) | USB-C Thunderbolt 4 |
| Battery | 11,200mAh | 12,300mAh | 10,758mAh |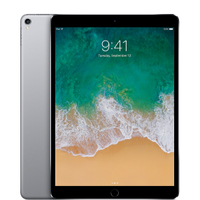 Apple iPad Pro 12.9 (2022)
The iPad Pro 12.9 isn't quite as large as the Tab S9 Ultra, but it's still a huge iPad, and it's the fastest tablet you can buy. The Apple M2 processor inside is a real desktop-class chip, so it can run Pro-level music and video editing on the responsive touchscreen.
Read our in-depth review of the iPad Pro 12.9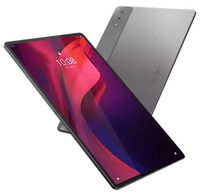 Lenovo Tab Extreme
The Lenovo Tab Extreme makes an interesting competitor to the Galaxy Tab S9 Ultra, but it's been plagued by availability issues, so it may be hard to find. It's not as fast, but it has a larger battery, louder speakers, and even an extra USB port. Plus, the optional keyboard is much nicer than what Samsung sells. We will have a review of the new Lenovo Tab Extreme soon.
How I tested the Samsung Galaxy Tab S9 Ultra
I used the Galaxy Tab S9 Ultra as my primary tablet for a review period of more than a week. I used it as my primary productivity tool for work as much as possible, including photo editing, writing in Google Docs, and communicating via Slack and Airtable. I also paired the Tab S9 Ultra with both USB and Bluetooth keyboards and mice, as well as with external monitors via HDMI.
I used the Tab S9 Ultra with a variety of streaming services, using both download and streaming features. I also used the tablet extensively for photo editing, viewing, and organizing, primarily with Google Photos but also with Adobe Lightroom. I played games with the tablet, including Call of Duty Mobile, with an Xbox wireless controller connected via Bluetooth.
I used the Tab S9 Ultra while traveling, taking it on a family trip and using the tablet as my main screen for entertainment while I was away. I checked email, used it for web browsing and communication, and also checked my Nest Indoor Camera from afar.
For battery testing, I spent time using the tablet nonstop until it died, then charged it again to check the long charging times. I downloaded movies to Amazon Prime and let them play nonstop until the tablet died, timing the total playback. I took the tablet to work and used it successfully for full work days without connecting it to a charger.
I tested the tablet with benchmarking software that TechRadar's mobile team relies on for internal note keeping and reference, but I typically prefer to report performance only in terms of real-world use cases and responsiveness.