Many of the best budget wireless earbuds are far better than their low prices suggest, boasting features you'd expect to find from much pricier earphones.
The best earbuds are a selection of the top earphones you can buy that have the most high-end audio tech built-in. But what if you can't stretch to the likes of the Sony WF-1000XM4 and the Apple AirPods Pro, which rarely drop to budget-friendly prices?
Sometimes you'll be lucky enough to find cheap earbuds from one of the big audio tech brands, like Bose or Sennheiser, that have been discounted in the sales.
But there are also plenty of lesser-known brands that promise to bring you a decent audio performance in the same compact, wireless earbuds package for a fraction of the cost. But are a pair of budget wireless earbuds that are under $100 / £100 / AU$130 worth it? What about buying from a brand you've never heard of before?
Some of these cheap wireless earbuds won't deliver the audio performance you need. But, there are some hidden gems that offer decent sound quality and style for a price that can seem too good to be true. That's why we've created this guide. Rather than having to trawl through the many cheap wireless earbuds available to buy, and the many brands you might not have come across before, we've done the hard work for you.
Below you'll find a list of the best cheap wireless earbuds that we've tested ourselves. There's no point comparing these to some of the high-end headphones currently on offer, but we've ensured you'll get reasonable sound quality, a comfy fit and some style points for all of the buds we've recommended below.
The best budget wireless earbuds 2022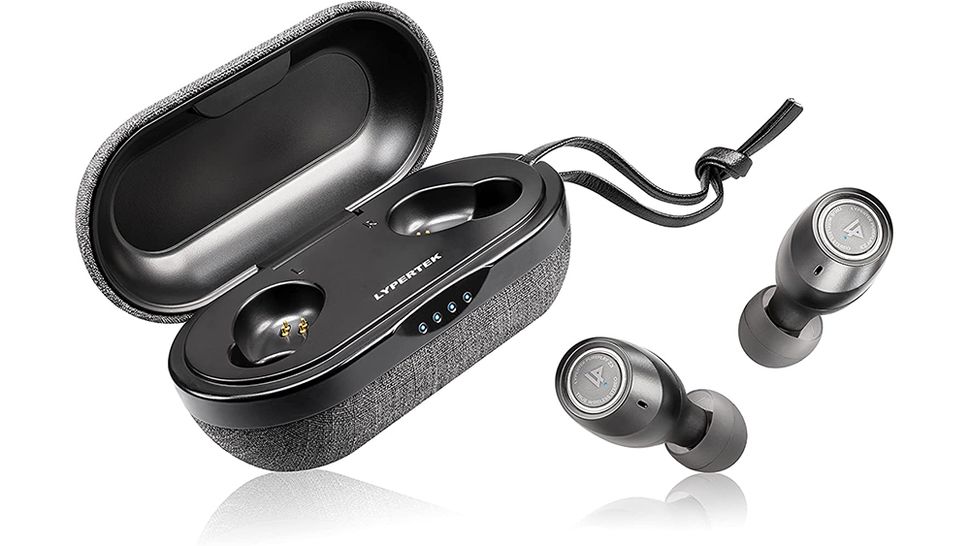 When we first reviewed the original Lypertek PurePlay Z3 true wireless earbuds (then known as the Lypertek Tevi), we were blown away. The Lypertek PurePlay Z3 2.0 true wireless earbuds are their successors. They're very similar to the originals, with a few key improvements, and yet still come in at the same affordable price point the originals did – $99 / £99.
This gets you everything we loved about the original PurePlay Z3 (detailed balanced sound, a whopping 80 hours total battery life from its petite USB-C charging case, and a comfortably fitting bud with physical buttons), and adds wireless charging, a powerful new LDX Audio mode, improved app functionality and a hear through ambient mode.
Our own issue is that app connectivity is patchy at best, and the ambient hear through mode is pretty much useless in comparison to the competition from the likes of Sony's noise cancelling WF-1000XM4.
Yet, with the price still so low, and nothing to detract from the quality standard the originals set out, with a few notable improvements, they remain must-have earbuds, more than a match for headphones two or three times the price.
Read more: Lypertek PurePlay Z3 2.0 review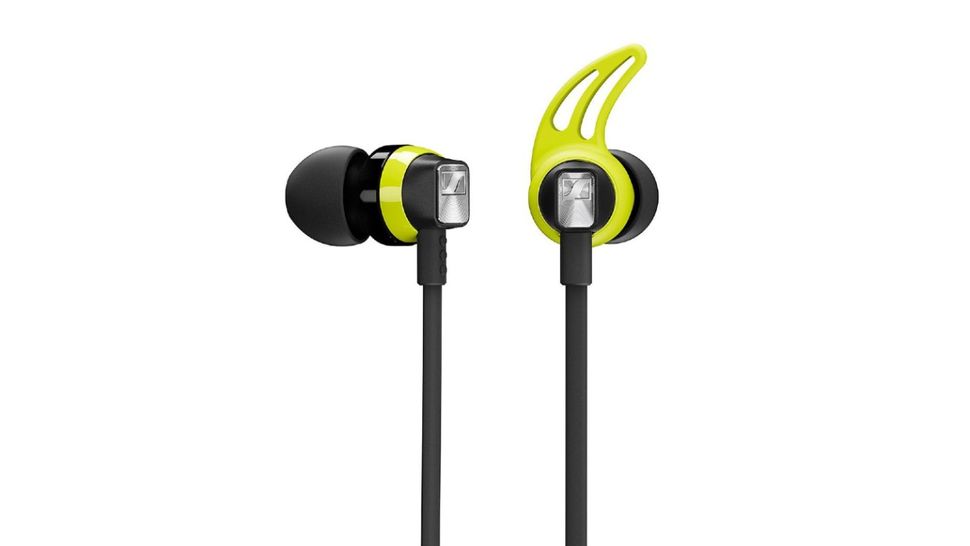 If the most important aspect of in-ear headphones for you is the audio quality, these budget wireless earbuds from Sennheiser could be a fantastic choice.
With a lively, bass-heavy presentation, and a comfortable fit, the Sennheiser CX Sport Bluetooth earbuds can really bolster your workout through sound quality alone.
With runners in mind, the CX Sports have an IPX4 splash-proof rating. This means they should be able to withstand a sweaty workout session (but you probably shouldn't take them into the shower with you post-workout).
They have a battery life of six hours, which means they'll last you all day, whether you're wearing them on your commute or taking them out for a jog – and their budget-friendly price won't break the bank.
Read more: Sennheiser CX Sport Wireless earphones review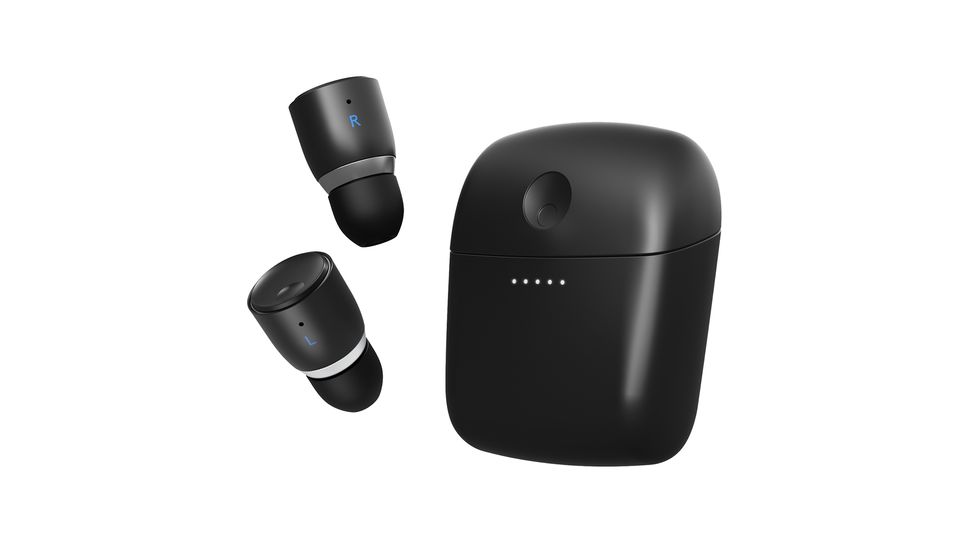 Cambridge Audio may be best known for its high-end audio equipment, but the past couple of years has seen the British company branch out into the world of true wireless earbuds.
Its first offering, the Melomania 1, are among the best wireless earbuds you can buy, thanks to their stellar sound quality, However, the new Cambridge Audio Melomania 1 Plus are a worthy upgrade, putting many other earbuds in the shade for audio performance, battery life, and ease-of-use.
While the design of the Melomania 1 Plus hasn't deviated too far from its predecessors, there's a clear step up in terms of audio performance, with levels of detail and clarity that could rival some of the best over-ear headphones.
A helpful app, easy controls, and excellent connectivity just makes us love them even more. The only downside is that there's no active noise cancellation. However, when these earbuds sound this good, we doubt you'll miss it much.
Read more: Cambridge Audio Melomania 1 Plus review
[Update: The Cambridge Audio Melomania 1 Plus have been given a permanent price cut.
They cost $139.95 / £119.95 at launch, but the audiophile-friendly earbuds have now been reduced to $99.95 / £99.95 – a fixed discount of $40 / £20.]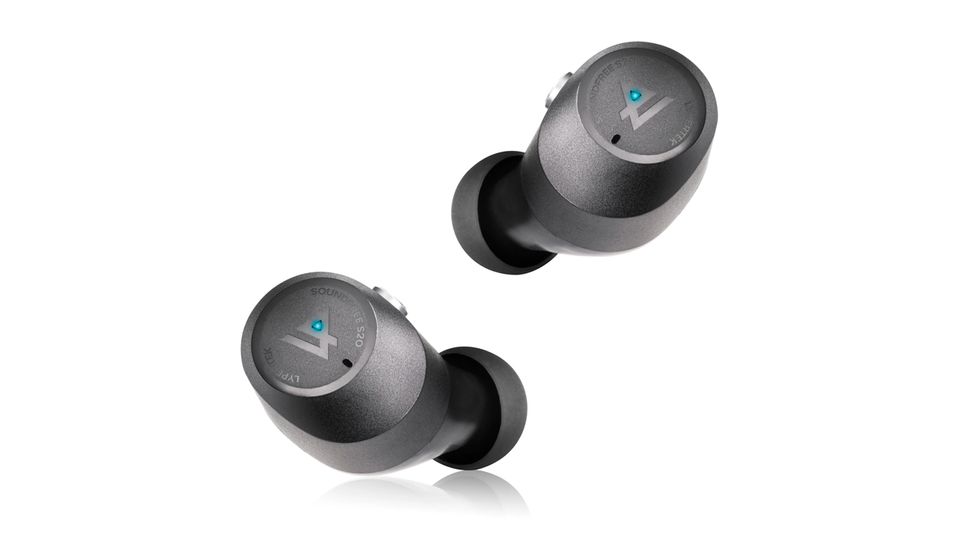 If you're looking for budget-friendly wireless earbuds, the Lypertek SoundFree S20 are a great choice. Their intuitive controls and excellent connectivity makes using them a breeze, while a long battery life ensures you won't be stranded without tunes during a workout or commute. The audio quality, while not perfect, is very good for the price, too.
The Lypertek PurePlay Z3 are still the superior earbuds, and if you can find them at a discount, we'd recommend picking them up over the SoundFree S20. That being said, the Lypertek SoundFree S20 are still easy for us to recommend, and offer a cheap yet capable alternative to the likes of Apple AirPods.
Read more: Lypertek SoundFree S20 review

There's a lot of competition in the true wireless space at the moment – even on budget buds like these from Sony. But the WF-C500 true wireless earbuds are sensibly specified, very light and comfortable, and have a choice of control methodologies that all work well.
At 20 hours, the all-in battery life is a little disappointing. However, 10 hours from the buds alone isn't all that bad and should suit more people.
The sound is rapid, detailed and thoroughly engaging with some areas of real expertise. But there's a confined soundstage and lack of bass extension, which means if audio performance is your top priority it might be worth spending a bit more.
Read more: Sony WF-C500 review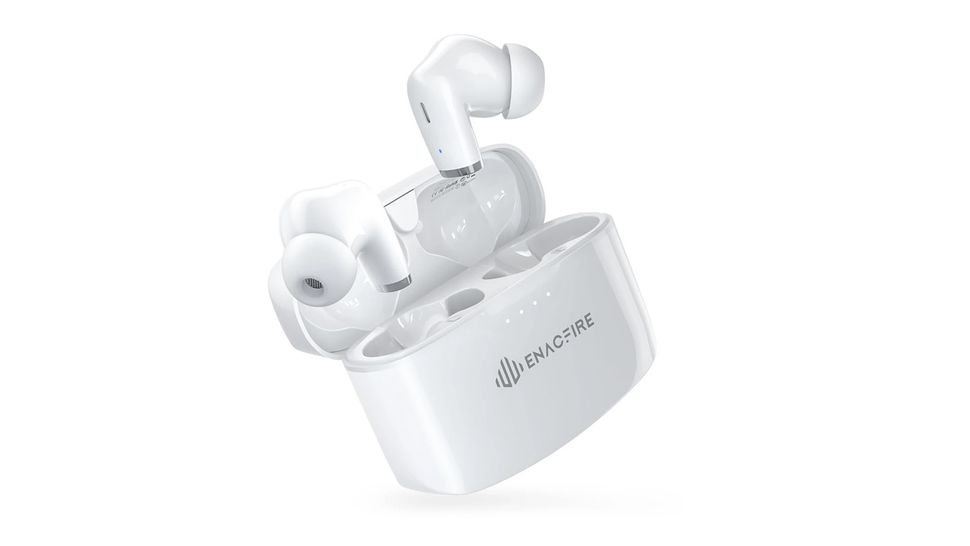 Enacfire is a name that crops up regularly on Amazon, and we've often felt tempted to take the plunge and buy a pair – so we promptly added the Enacfire E90 Wireless Earbuds to our cart and hit 'Buy Now'.
Despite their low price, these high-spec earbuds boast cVc noise cancellation for phone calls, Qualcomm aptX support, and a long battery life.
In terms of audio quality, the Enacfire E90 can be a touch heavy on the bass with some tracks (which some users will love), though generally the sound is pretty well-balanced.

The EarFun Air true wireless earbuds took us by surprise, with excellent sound quality, design, and connectivity for the price. The overall presentation makes these earbuds seem far more expensive than they are, with plenty of attention to detail - and they look a little like the AirPods.
Pairing the EarFun Air with our MacBook Pro was incredibly easy, and it took just a few seconds for us to get going. We also found that the touch controls worked really well, allowing you to play, pause, and skip tracks as well as adjust the volume of your music.
The sound quality is very good for the price, with smooth mids and an extended bass response, though the trebles can be a little sibilant. Add to this Bluetooth 5 connectivity, auto-pausing when you remove the buds from your ears, and a seven-hour battery life (35 hours with the charging case included), and the EarFun Air are the best super-cheap true wireless earbuds we've ever tested.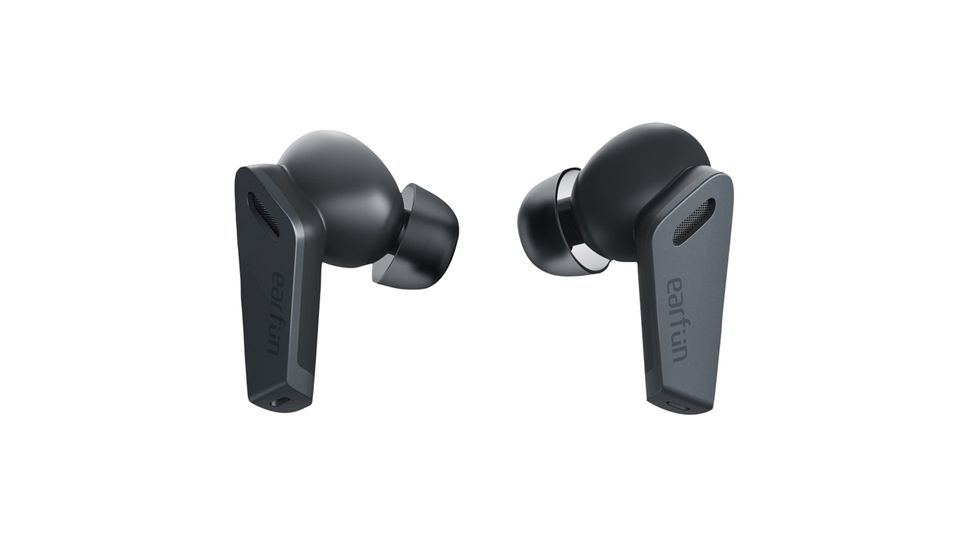 On their own merits, the Earfun Air Pro buds are accomplished, but against the competition at this price point they shine. Amid a sea of similarly priced efforts on Amazon, they stand out thanks to their superior design and excellent audio chops, and show a high level of competence in almost all other areas. If it weren't for slightly fiddly gesture controls and – in our experience at least – a slightly uncomfortable fit, these would immediately earn our wholehearted recommendation.
As it stands, these wireless earbuds are an excellent choice for most, offering a blend of useful features and strong performance that should make them popular with commuters in particular.
Read more: Earfun Air Pro review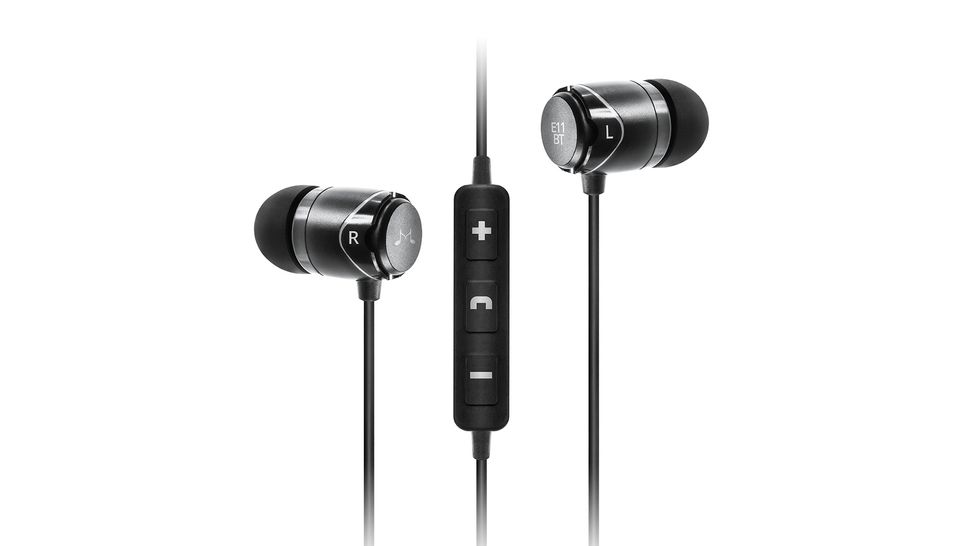 The SoundMagic E11BTs are an extremely capable pair of wireless in-ear earphones, and given their low price, it really is difficult to fault them – the audio quality is fantastic and they look very elegant.
They're comfortable to wear thanks to ergonomically designed eartips and a flat neckband that won't irritate you while running or working out – and with an IPX4 rating, they should withstand sweaty sessions.
Read more: SoundMAGIC E11BT review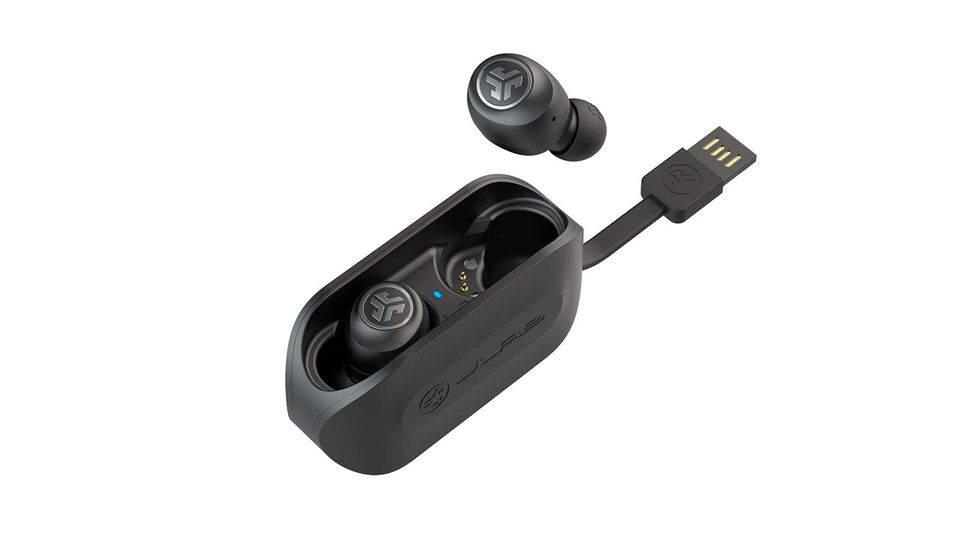 The JLab Go Air don't sound great, and they feel cheap – but their ridiculously low price makes them an ideal pair of backup wireless earbuds, or a good first pair of buds for your kid.
Just to reiterate: the audio quality isn't good. Even the ability to cycle through different EQ presets in the app doesn't do much to enhance the sound quality, with muddy bass frequencies and sibilant trebles.
Saying that, the JLab Go Air do have some redeeming qualities. For one, Bluetooth 5 connectivity means pairing is quick and efficient, and once you've paired the Go Air with your device initially, they'll connect automatically when you remove them from their case.
Another cool feature that belies the JLab Go Airs' cheap price is the two earbuds' ability to connect independently of each other; that means you can listen with one earbud while the other remains in the charging case, which could effectively double you battery life (if you don't mind only listening with one ear).
You really do get what you pay for with the JLab Go Air, and at this price they could make a good pair of spare earbuds or a neat gift for your kids. For anything approaching analytical music listening however, you'll want to look elsewhere.
Read more: JLab Go Air review
---
There are better and newer earbuds available from Anker these days, but the Soundcore Life P2 are a solid pair that you can usually pick up for less than £50/$50, making them a really good option if you're on a budget.
During our testing, we said these were the best cheap earbuds for commuters because they're comfortable, unobtrusive and have an IPX7 rating – so great if you like to walk or run to work.
The sound here is good, but not the best. You won't be able to make the most of the lossless audio you'll find from some streaming services these days, but for providing you with a soundtrack on the bus or while you workout, they're more than suitable.
Read more: Anker Soundcore Life P2 review
How to find the best budget wireless earbuds for you
It can be a lottery when it comes to buying super-cheap wireless earbuds; you could uncover a real gem or land yourself with a pair or buds that barely work, let alone sound good.
All the cheap earbuds in this list come with our recommendation, but often you do get what you pay for in terms of connectivity, build and noise cancellation.
Before you buy, have an idea of what kind of earbuds you need.There are two kinds of wireless earbuds: neckbuds that have a cable connecting each earbud but connect via Bluetooth to your phone, and true wireless earbuds that have no cables at all.
Do you intend to workout with your earbuds? If so, you'll need buds that will stay put, so look out for interchangeable eartips and fins to hold them in place.
If you're all about the sound quality, look for earbuds that support hi-res audio files and low latency codecs like aptX Adaptive. Or, if you want cheap earbuds that will get your through a week's worth of commuting, you'll want to look out for long battery lives - think 25 hours and above.
How we tested
We've tested many of the best cheap wireless earbuds and to be included on this list, we were looking for them to tick a number of boxes. Including being available for under £100/$100, providing solid sound quality and boasting a good level of comfort.
We tested the earbuds in a number of different sound environments, including in a quiet room to in a busy bus or train, to ensure we knew how they'd handle varying levels of noise. We also wore them while stationary and while walking and, often, working out, which meant we could speak to their comfort levels and how well they stay secure in your ear.
We also put the battery to the test to see if it lasted as long as the brand suggested, making sure we got a sense of how quickly the battery drains with long listening sessions and shorter ones.
Of course, these earbuds aren't going to compare with some of the higher end buds that are double – or even triple – the price, but we can ensure they'll be reliable if you don't have a big budget or you're looking for a second pair to take to the gym or use on your commute.
What are the best cheap earbuds brands?
Brands such as Sony, Jabra, Cambridge Audio, and Lypertek all offer budget-friendly headphones that don't skimp on the specs.
If you're after earbuds in the sub-$50/£50 price range, check our brands like JLab and EarFun - though the more you're willing to pay, the better the earbuds will generally perform.
Budget wireless earbuds deals