Verdict
The Samsung Galaxy Tab S4 is an upgrade over the Galaxy Tab S3 with an expanded 10.5-inch screen size and longer battery life, but it comes at a higher price and with a lofty promise to do so much more.
We really liked the idea behind Samsung Dex for its desktop interface when we first got the tablet in for review. Then we tried the non-touch-friendly UI and went hands on with the optional keyboard for several days.
None of it lends itself to productivity. The keyboard cover is cramped, there's no touchpad, and it has unnecessary keys that will mess with your muscle memory, whether you're a Windows user or a Mac user.
As much as we like re-sizable app windows and a heaven-sent app dock and mouse support (the iPad really needs these things), the software, including Google software, isn't optimized for this tablet.
Dex is where we want to see Android tablets head into 2019. In fact, Apple should be taking notes when it jumps from iOS 12 to iOS 13. That doesn't mean you should buy the Tab S4, however.
Samsung needs craft a touch-friendly interface, design a more intuitive keyboard, and product test Google's software next time, especially if it's going to run up against the cheaper Microsoft Surface Go and its superior backlit keyboard.
Need an alternative?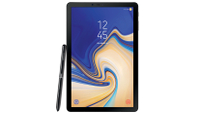 10 best tablets you can buy in 2019
If you have your heart set on a brilliant new tablet, take a look at our round-up of all the best options including iPads and the Android tablets.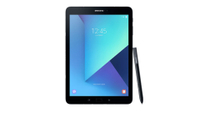 10 best Android tablets 2019
If you know you want an Android tablet but not sure which one you should go for, allow us to walk you through all of the best options so you can make an informed decision!
Who's it for?
Someone with patience and hope. The Samsung Galaxy Tab S4 can be a great device with a lot of keyboard re-learning and understanding that the software is extremely rough at launch.
Updates may resolve some of the issues here, but there are better 2-in-1 options at cheaper prices. You have to be hellbent on running Android to pass up a rival tablet with iOS 12 or Windows 10.
Should I buy it?
There several fixes Samsung needs to make before we can recommend this tablet to everyone. The window resizing and closing needs to be easier and Google software needs to stop crashing in Dex mode.
Samsung can't do much about the keyboard with unnecessary buttons. You should look into the Microsoft Surface Go or one of the best Chromebook for 2-in-1 productivity, or one of the best iPads for a strictly mobile-based solution.
The Samsung Galaxy Tab S4 falls in between and falls through the cracks.
First reviewed: August 2018