Why you can trust TechRadar We spend hours testing every product or service we review, so you can be sure you're buying the best. Find out more about how we test.
Spec Sheet
Here is the Microsoft Surface Laptop configuration sent to TechRadar for review:
CPU: 2.50GHz Intel Core i5 7200U
Graphics: Intel HD 620
RAM: 8GB
Screen: 13.5-inch 2256 x 1504 PixelSense display
Storage: 256GB SSD
Optical drive: N/A
Ports: USB 3.0, headphone jack, Mini DisplayPort, Surface Connect port
Connectivity: 802.11ac Wi-Fi, Bluetooth 4.0 LE
Camera: 720p HD camera
Weight: 2.75 pounds (1.25kg)
Size: 12.13 inches x 8.79 inches x .57 inches (308.1 mm x 223.27 mm x 14.48 mm) (W x D x H)
As we've mentioned, the Surface Laptop will come in a number of configurations – though at the time of writing only the lowest-spec configurations are available.
That doesn't mean the Surface Laptop is underpowered. In fact, even the base model comes with some pretty impressive components, including a seventh-generation Intel Core i5 processor clocked at 2.50Ghz.
This is a much more accomplished processor than the sixth-generation Intel Core m5-6Y54 that powers the 2016 version of the MacBook, while the base model of 2017's MacBook uses the newer Intel Core m3-7Y32 CPU, which is still a step down from the Surface Laptop's Core i5.
The HP Spectre x360 fares better in the CPU comparisons, coming with a 2.7GHz Intel Core i7-7500U processor (and more RAM at 16GB), for only a bit more cash ($1,049/£1,199/ AU$2,299$), and it's quite a bit cheaper than the i7-toting variant of the Surface Laptop.
While the i5 CPU is a great addition, the 4GB of RAM in the base version of the Surface Laptop feels a little tight, especially when its competitors are offering two or four times as much RAM. While 16GB (and certainly anything above that) of RAM is excessive in a laptop for many day-to-day tasks, it does mean that more intensive programs – such as photo- and video-editing apps – may lag, while you may also see some slowdown if you want to run a number of programs at the same time. The version we reviewed came with 8GB of RAM, which means it's more powerful than the base version of the Surface Laptop.
The argument for this relative paucity of RAM is that the Surface Laptop is limited to running apps from the Windows Store, which are less memory-intensive than normal Windows programs. So, if you stick with Windows 10 S, the lack of RAM shouldn't be too much of an issue – but if you upgrade to Windows 10 Pro and aim to run more ambitious programs, then you may soon get frustrated. As we mentioned earlier, the design of the Surface Laptop means components are soldered to the motherboard, so you won't be able to open up your device and install additional RAM if it begins to slow down.
To keep the components cool while ensuring that the Surface Laptop runs silently, Microsoft has included a brand-new proprietary vapor chamber cooling system. This works by changing the physical state of the heat as it's taken in through the center of a fan vent in the rear of the laptop base and spitting it out of the sides of that same vent.
Performance
Before we begin talking about the performance of the Surface Laptop, we need to highlight an issue with our usual testing methodology. Usually we run a range of benchmark tests on laptops we review, which stress-test the devices and give us scores that help us compare and contrast to rival products.
These benchmarks, alongside our day-to-day testing of the devices, give us a good idea of how well the laptops perform. The issue here is that many of these benchmarking apps, including GeekBench 4, 3DMark and PC Mark, are not available through the Windows Store, which means they can't be run on Windows 10 S.
While we would be able to run these tests on the Surface Laptop by upgrading it to Windows 10 Pro, the PR team that sent us the review sample asked us not to do so.
So we aren't able to give you direct comparisons of benchmark results, but we can tell you how it felt to use – which in many ways is more important.
It's also worth noting that Windows 10 S has been designed so that a device feels as fast and smooth to use on its one thousandth day of use as on its first day of use. This is because Windows Store apps are installed in a sandboxed environment, which means they can't make changes to the registry or other important Windows settings, in the way normal Windows applications sometimes do. It also means they can easily be installed and uninstalled without leaving any traces behind.
While we sadly can't test out the thousand-day claim, our time with the Surface Laptop proved that even with the lowest-specification version, Windows 10 S ran extremely well, with the various apps we used opening and closing smoothly.
There are a number of games available on the Windows Store, and we tried out a few of these. These are simple, mobile-like games, so as you'd expect they didn't trouble the powerful Surface Laptop.
While Windows 10 S does come with some nice features, the fact that it's limited to running Windows Store apps may annoy some people, as you may find that some of the programs you rely on don't have Windows Store versions.
While Microsoft is committed to bringing popular applications to the Windows Store, the process is long, and there's a good chance that there will be some tools you want to run that you just can't. In these cases, the locked-down nature of Windows 10 S will become frustrating – and you may ask yourself why you spent a grand on a computer that doesn't let you run your favorite programs.
Of course, there is the option to upgrade to Windows 10 Pro, and until the end of this year it's free to do so. However, by upgrading to Windows 10 Pro you miss out on the performance and security benefits of Windows 10 S. Microsoft had also said the upgrade was a one-way process, but it has thankfully back-tracked and you will be able to revert to Windows 10 S – though it will mean wiping your machine and losing all your installed programs and files.
If you're worried about Windows 10 S being too restricted, then Microsoft seeks to ease those concerns by including a free one-year subscription to Office 365 Personal, which is a nice touch.
However, while we enjoyed our time with the Surface Laptop running Windows 10 S, if we were to continue to use it as our daily laptop we would have no option but to upgrade to Windows 10 Pro – there are just too many programs we rely on, not least web browsers such as Chrome (you're stuck with Microsoft Edge on Windows 10 S).
However, running Windows 10 S on the speedy 256GB SSD was incredibly impressive, with instant wake from standby, and Windows 10 S loaded in a matter of seconds when booting from its fully-off state. This is a Windows laptop that you can reliably open up and begin working on straight away.
The touchscreen performed brilliantly, and was fast and responsive to our prods and gestures, especially when using a stylus and the Windows Ink handwriting and annotation feature of Windows 10.
The trackpad also felt good, and the longer vertical size of the body (due to the 3:2 aspect ratio of the screen) gives you a comfortable place to rest your palms as you type on the keyboard.
We were, at least, able to run our TechRadar battery benchmark, where we loop a high-definition video until the battery runs out. The Surface Laptop did very well, lasting 8 hours 47 minutes – making it an excellent choice for watching movies on long journeys.
We also used the Surface Laptop for moderately intensive work, including browsing the web, streaming music and using the included Office apps. The Surface Pro made it through the whole work day (9am to 5pm) with 20% of its battery left, which means you can safely use it for work without having to worry about charging.
Overall we were very impressed with the performance of the Surface Laptop, and thanks to Windows 10 S, and an absence of the crapware (preinstalled software you never want to use) that usually comes on Windows laptops, the Surface Laptop competes with – and sometimes outperforms – laptops with higher specifications.
We liked
The Surface Laptop is an absolutely gorgeous device, and Microsoft's attention to detail when it comes to making a desirable – and slim – machine has paid dividends. This feels and looks like a premium device, while also feeling like a strong and robust machine that you wouldn't worry about carrying around with you.
The Surface Laptop also punches above its weight when it comes to performance, mainly thanks to the well-utilized components and controlled environment of Windows 10 S.
We disliked
Speaking of Windows 10 S, its implementation here is going to prove divisive. Some people will embrace its simplicity and security, while others will find its restrictions frustrating. At least upgrading to Windows 10 Pro is free for the moment.
The locked-down nature of the Surface Laptop doesn't stop at the software, though, as the hardware is also glued and soldered together to prevent easy upgrades or fixes. If you want more control, freedom and flexibility over your laptop, then this is not the device for you.
The price is also quite expensive compared to competing devices.
Final verdict
Microsoft is gaining a reputation for making solid, attractive and overall desirable premium products to showcase its Windows software, and the Surface Laptop continues in this vein. The thin and light design makes it easy to carry around, while the careful component considerations, and high-quality build materials, make it a joy to use.
This is obviously a device that Microsoft's designers and engineers have spent a lot of time working on, and for the most part it has paid off handsomely. This is one of the best-looking Windows devices on the market today, and, thanks to some nifty specs that power the carefully controlled Windows 10 S operating system, it's one of the smoothest Windows 10 experiences too.
If you use Microsoft's core tools, and can find everything you need in the Windows Store, then you're going to love the Surface Laptop.
For those who worry that Windows 10 S is too restrictive, the ability to upgrade to Windows 10 Pro is a welcome one, and for many people this will instantly make the device more useful and flexible.
It's not quite perfect, however, and there are a few design choices that prevent it from achieving true greatness. The lack of USB-C is disappointing for such a forward-thinking device, and the lack of ports means you may have to resort to a USB adaptor hub to plug in various devices.
You're also paying a price premium for this product – so there are more powerful (but less visually appealing) laptops out there for the same price – or cheaper.
Meanwhile, the glued and soldered makeup of the laptop will dismay tinkerers, or even people who just want to be safe in the knowledge that if something breaks, their expensive gadgets can be easily fixed. As it stands, you may have to get your Surface Laptop completely replaced if something breaks – even something that would be a relatively easy and cheap fix with other laptops.
If you've completely bought into Microsoft's ecosystem, and want a thin and light laptop that performs brilliantly with the minimum of fuss, then we can heartily recommend the Surface Laptop.
However, if you'd like more control over what you run on your machine, then there are other alternatives out there that would be better suited to your needs.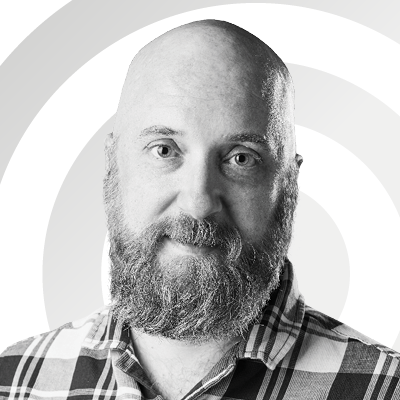 Managing Editor, Core Tech
Matt is TechRadar's Managing Editor for Core Tech, looking after computing and mobile technology. Having written for a number of publications such as PC Plus, PC Format, T3 and Linux Format, there's no aspect of technology that Matt isn't passionate about, especially computing and PC gaming. Ever since he got an Amiga A500+ for Christmas in 1991, he's loved using (and playing on) computers, and will talk endlessly about how The Secret of Monkey Island is the best game ever made.