Every new AirDrop feature in iOS 17 explained
You're going to do a lot more sharing between iPhones soon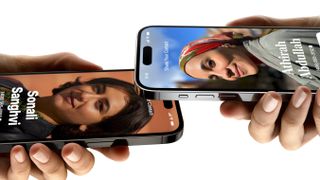 (Image credit: Apple)
One of Apple's signature iPhone features is AirDrop, which lets you quickly send photos or small files to another iPhone within range. It's a feature that makes the best iPhones that much better, and even though Android phones can send files with Nearby Share, it isn't as fast, easy, or just plain cool as AirDrop. With the next major OS update, iOS 17, Apple is adding a bunch of amazing new features that are sure to make AirDrop one of the features you use the most.
Apple is making it faster and easier to find the phone, or even the Apple Watch, you want to share with depending on what you're sharing. There's a new way to pair and share, and it's going to work with more than just simple photos and files. It's going to make AirDrop a much bigger deal.
You'll also have a personal brand to go along with your AirDrop sharing, in the form of contact posters. Friends and family will see that poster quite a bit, so you'll want to make it look good and reflect your personal style.
Of course, it isn't all wonderful in the land of AirDrops, and some iPhone owners complain of being the unwanted target of – shall we say – sensitive material. Apple is also making it easier to block and blur anything you might not want to see without warning, and these new communication safety improvements work in AirDrop and throughout the iPhone.
Here is every new feature coming to AirDrop and all the reasons you'll want to use AirDrop when you upgrade your iPhone to iOS 17. Be sure to also check out our list of which phones will get iOS 17 to make sure you're ready for the upgrade.
1. Contact Posters will be your AirDrop identity
Before you AirDrop with someone, you'll want to set up the new Contact Poster coming to iOS 17. Your contact poster will be the face of your iPhone and everything you share. You can choose your favorite photo or a Memoji that you've created. Apple will then let you add your name in a variety of fonts, and choose a splash of background color.
When you AirDrop with someone, your contact poster will appear. It will also show up when you call someone with a compatible iPhone. Contact posters are going to become an important part of the iOS 17 interface, and we expect Apple will use these in tons of different ways.
2. The new AirDrop gesture and NameDrop
In the past, if you wanted to AirDrop with someone you had to find them in a menu on your screen. With iOS 17, Apple has added a new gesture that your iPhone and Apple Watch will recognize. When you bring two iOS or Watch OS devices close together, Apple will start the sharing process.
The gesture action starts an animation that looks very cool, and your contact poster will appear. You can then choose to share contact information with someone new. If you have multiple phone numbers and email addresses, NameDrop will let you pick which ones you want to send along.
3. AirDrop will start SharePlay for music and more
These new sharing functions work with an iOS 17 feature called SharePlay. SharePlay will be available to developers to include in apps. Now, instead of just sharing photos and files with AirDrop, you can use iOS 17 to share experiences as well.
With SharePlay, you might bring two iPhones together to share a music playlist. Then you and your friend will be listening to the same song at the same time. You can go for a jog or have a dance party together, and iOS 17 will keep you in sync.
Apple says you'll be able to use AirDrop to start a SharePlay session to watch movies as well, and there are a large number of apps that seem to be supported, including CrunchyRoll, Paramount Plus, and Disney Plus.
Netflix, which has its own shared viewing feature, was notably absent from the WWDC presentation about new AirDrop and SharePlay features, but these are still in development so we can't know for sure if Netflix will be supported.
You'll also be able to start a multiplayer game using the new AirDrop gesture and SharePlay. Just bring your phone close to another iPhone with the same game and you can start competing.
4. AirDrop can now finish sending through the iCloud
If you've ever tried to send a bunch of photos over AirDrop at once, you know that it can be annoying if you're in a rush because you need to stay near your recipient's phone. With iOS 17, you can start sharing via AirDrop and if you walk out of range your iPhone will keep sharing over iCloud. As long as you and your recipient both have iCloud accounts, you're set.
This is a huge improvement, as in the past you needed to send a special download link or offer reduced-size images if you didn't have time to complete an AirDrop session. Now you can start sharing, skip town, and your files and photos will still make it.
5. Finally, communication safety improvements
Too many of us have been victims of receiving unwanted images via AirDrop, and sometimes those images have content that is more than unwelcome: it's graphic or sensitive in nature. Apple is working to combat this problem while improving communication safety across iOS 17.
The new iOS 17 will look for sensitive content in AirDrop photos as well as within someone's contact poster if they try to share with you. If it detects anything untoward, it will blur the image so that you can choose whether or not you want to be exposed to what it contains.
The new communication safety features will look within AirDrop, iMessages, contact posters, and even FaceTime messages (the new FaceTime voicemails being added in iOS 17), and third-party app developers will be able to offer the same protective tools.
Sign up for Black Friday email alerts!
Get the hottest deals available in your inbox plus news, reviews, opinion, analysis and more from the TechRadar team.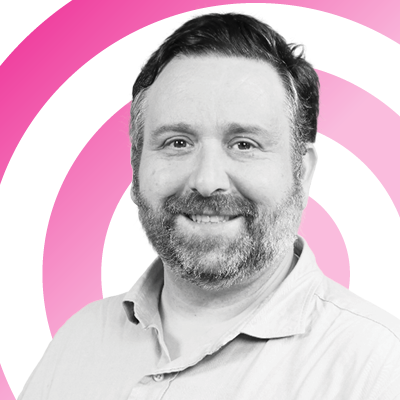 Phil Berne is a preeminent voice in consumer electronics reviews, having reviewed his first device (the Sony D-EJ01 Discman) more than 20 years ago for eTown.com. He has been writing about phones and mobile technology, since before the iPhone, for a variety of sites including PCMag, infoSync, PhoneScoop, and Slashgear. He holds an M.A. in Cultural Theory from Carnegie Mellon University.
Phil was the internal reviewer for Samsung Mobile, writing opinions and review predictions about top secret new devices months before launch. He left in 2017. He worked at an Apple Store near Boston, MA, at the height of iPod popularity. He has been a High School English teacher at Title I schools, and is a certified Lifeguard. His passion is smartphones and wearables, and he is sure that the next big thing will be phones we wear on our faces.