The Google Pixel Fold gets right what Samsung's Galaxy Z Fold gets wrong
Just need to bend in a different direction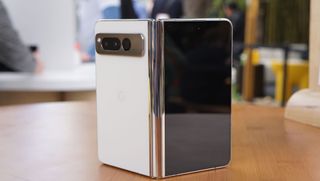 (Image credit: Future / Lance Ulanoff)
Sometimes it's the simple decisions that make the biggest difference. With the Pixel Fold, Google made some choices that make it the best folding phone you can buy. Even though Samsung has been selling foldables for five years, its big Galaxy Z Fold foldable makes the same mistakes every year, and Google exploited those weaknesses to pull ahead. Even better for Google, it's not clear that Samsung will ever change some of these fundamental flaws.
There are two types of foldable phones on the market. One is a smartphone that folds up small, like the old flip phones our ancestors used. The other is a smartphone that opens up large, hiding a tablet-sized display inside. Samsung makes both.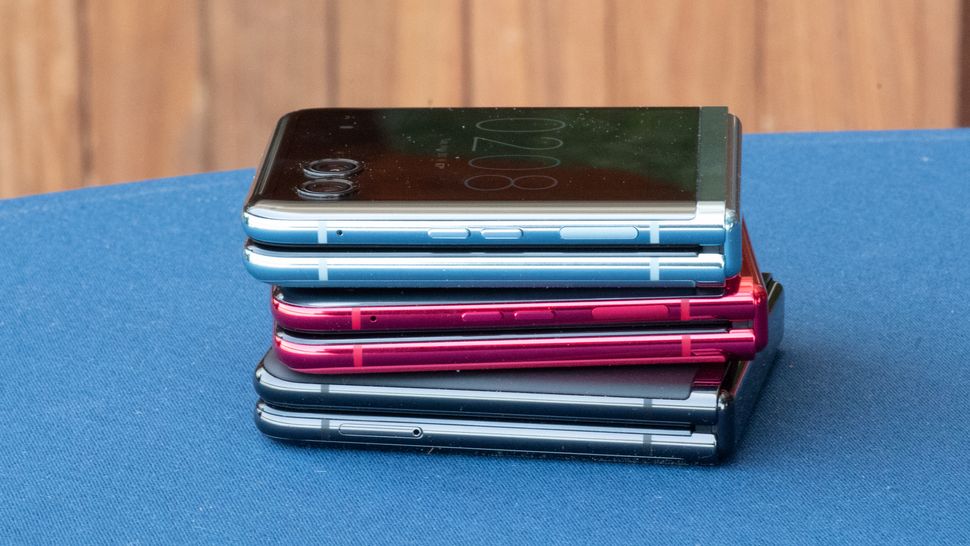 The Samsung Galaxy Z Flip 4 and Motorola Razr Plus 2023 are examples of the former flip phone idea. These phones are fun, compact, and cost just more than half as much as the larger Fold siblings.
The Google Pixel Fold and Galaxy Z Fold 4 are in the latter category, and they truly are more like folding tablets than smartphones. They are big, heavy, and expensive. In fact, these 'Fold' phones are the most expensive smartphones you can buy. You can get the best iPhone, in fact you can add 1TB of storage to an Apple iPhone 14 Pro Max, and still spend hundreds less than you'll spend on a Google Pixel Fold.
Google folds the Fold in the right direction
Both the Google Pixel Fold and Galaxy Z Fold 4 have a 7.6-inch display inside. Looking at the two phones, you wouldn't expect that the interior display is the same size. They look dramatically different. The Galaxy Z Fold 4 is very tall. The Pixel Fold is shorter and more squat.
In fact, it's exactly the same aspect ratio and diagonal. Google turns its screen 90 degrees. This is the first big thing Google gets right that Samsung misses.
The Pixel Fold is eminently usable when it is open or closed. The external display is 5.8 inches, compared to the 6.2-inch screen on the outside of the Galaxy Z Fold 4, but it's actually larger in area. That's because it has a wider aspect ratio, while the Z Fold 4 is very tall and narrow.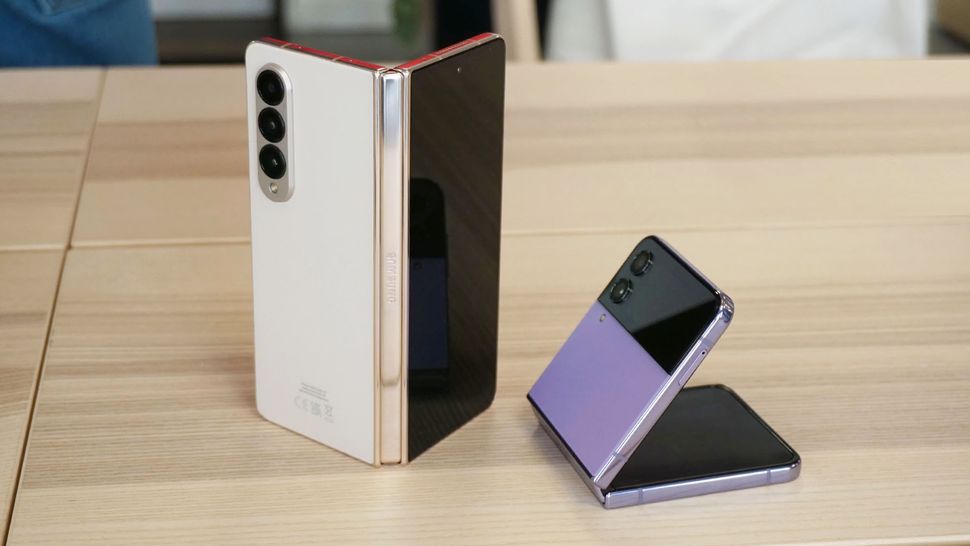 The Galaxy Z Fold 4 measures approximately a 21:9 aspect ratio on that external display. The Pixel Fold is closer to 17.5:9, which is much wider. You get more than half an inch of extra screen space on the Pixel Fold, but more importantly, you get a more comfortable width.
The narrow Galaxy Z Fold 4 display just doesn't work for normal smartphone use. Web pages are drawn too narrow, which makes the text smaller or the page less informative. After using the Z Fold display for only a few moments, you want to open the phone and use the big screen. The big screen is great. The narrow screen feels odd.
The funny thing is that Samsung and Google are both folding an internal display that is the same size, but by folding on a different axis, Google gives us a much wider, more normal-looking aspect ratio for its outer display. Apps look great on the wide screen, and reading is easy.
The Pixel Fold has a camera that isn't the worst
Both Google and Samsung make great camera phones, but for some reason the Galaxy Z phones don't get the same imaging quality as … well, any Samsung flagship. The foldable phones take the worst photos of any expensive Samsung you can buy, worse than even the base model Galaxy S23, and not even close to the mighty Galaxy S23 Ultra, our best camera phone pick.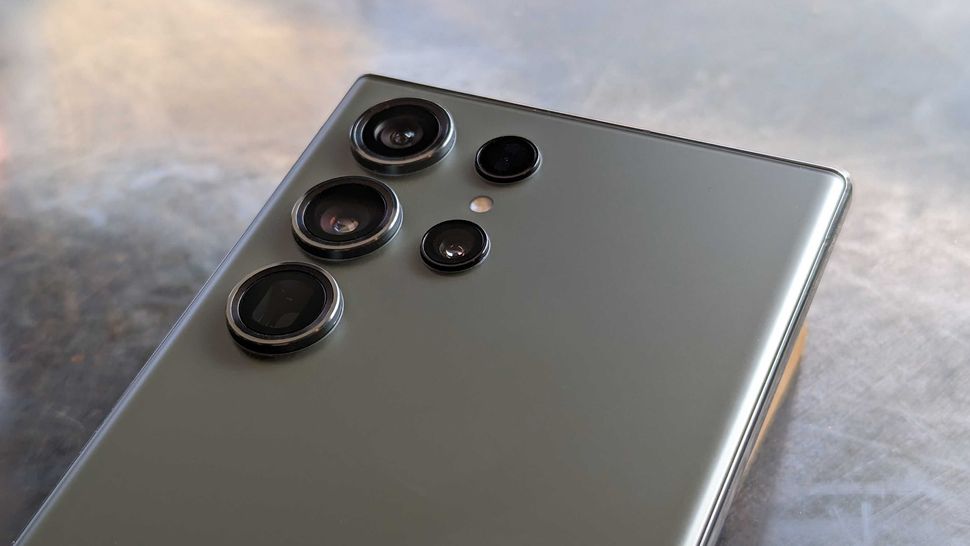 Google, on the other hand, is already relying on plenty of software tricks for great imaging, so even its least expensive phones take great photos. The main camera on the Pixel Fold is about as good as the Pixel 7, and the zoom can see as far as the Pixel 7 Pro with a 5X telephoto lens. That puts the Pixel Fold somewhere in the middle for camera capabilities, not at the bottom of Google's heap.
What puts the Pixel Fold ahead of the Samsung Z Fold 4 is the Tensor G2 chip and all of the cool photo editing tools that Google enables exclusively on its Tensor devices. Google's Tensor chips haven't been a standout feature, except for the photo editing tools. Photo Unblur and Magic Eraser are some of the coolest smartphone features around, and they're even nicer to use on the big Pixel Fold display.
Keep it simple to get more done
While both the Galaxy Z Fold 4 and Pixel Fold seem made for multitasking on those great big internal displays, the Pixel Fold is a bit limiting, and this may be to its benefit. On the Pixel Fold, you can run two apps side-by-side. That's it. You can't fill your screen with multiple tiled apps in countless open windows and floating bubbles.
On Samsung phones, especially on the big Galaxy Z Fold 4, you can knock yourself out opening as many apps as you please. You can run probably a dozen apps in shrunken windows, side-by-side, and as pop-up buttons, all at the same time. There are side panels that swipe in from a hidden side tab. Then you can pull out your S Pen and write sticky notes on top of everything.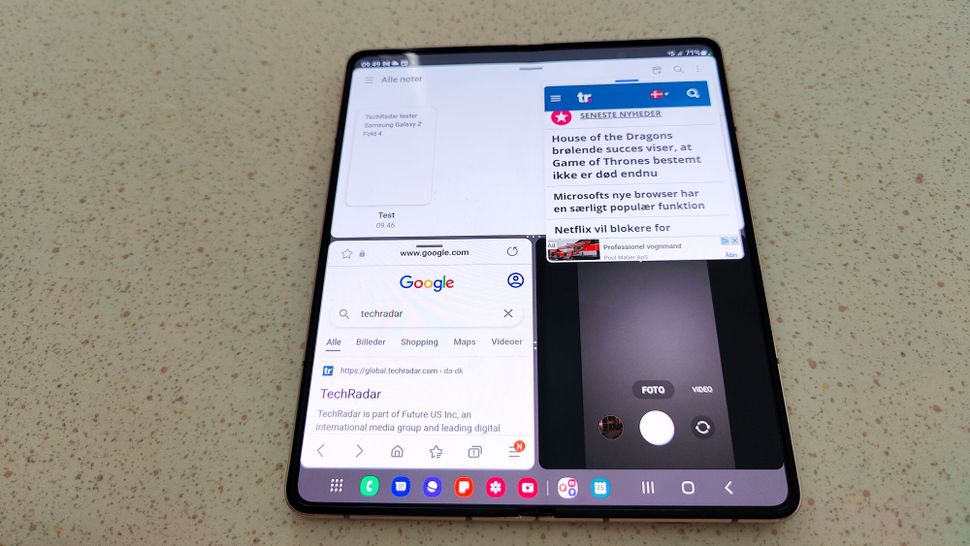 It can be a bit chaotic. These features are so complicated that they are buried under Settings then under Advanced Settings then further under a menu ominously titled "Labs." If these are the Labs, what, exactly, are we? The test subjects.
Google's phone may seem simplified at first, but it gets the experience right. Because the external display looks great and has a useful aspect ratio, running two apps on the internal display feels totally natural, like having two phones side-by-side.
Samsung won't accept defeat, but will it change?
That isn't to say the Google phone is perfect, and it could still learn plenty from Samsung. Apps look better running full screen on the big internal display on the Galaxy Z Fold 4 than they do on the Pixel Fold. In fact, we had similar problems with the way apps looked on our Pixel Tablet, so Google clearly has a large screen issue.
Further, the Samsung Galaxy Z Fold 5 is right around the corner, if previous launch history is our guide. We aren't expecting big changes in the next generation, but Samsung could always surprise us.
It seems like Google has a big advantage over its rival/Android partner for now. Of course, the next Samsung phone will have better cameras than the last, but will they match Samsung's flagship Galaxy S series? Probably not, if Samsung wants to keep the cost down.
More importantly, unless Samsung changes the overall shape of its device and makes a more usable outer display, it won't have a phone that is as pleasing to use as both a phone and tablet, open and closed, as a Pixel Fold.
Google figured out that it needed to bend the internal display the other way. Let's see if Samsung will bend the other way itself.
Get daily insight, inspiration and deals in your inbox
Get the hottest deals available in your inbox plus news, reviews, opinion, analysis and more from the TechRadar team.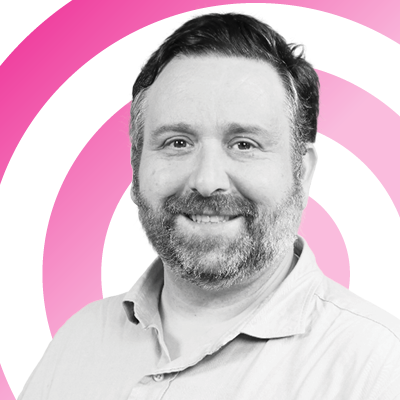 Phil Berne is a preeminent voice in consumer electronics reviews, having reviewed his first device (the Sony D-EJ01 Discman) more than 20 years ago for eTown.com. He has been writing about phones and mobile technology, since before the iPhone, for a variety of sites including PCMag, infoSync, PhoneScoop, and Slashgear. He holds an M.A. in Cultural Theory from Carnegie Mellon University.
Phil was the internal reviewer for Samsung Mobile, writing opinions and review predictions about top secret new devices months before launch. He left in 2017. He worked at an Apple Store near Boston, MA, at the height of iPod popularity. He has been a High School English teacher at Title I schools, and is a certified Lifeguard. His passion is smartphones and wearables, and he is sure that the next big thing will be phones we wear on our faces.