The Motorola Razr Plus / Razr 40 Ultra is a major evolutionary step for smartphones, going beyond what any previous flip or foldable has offered. With the screen open, it's surprisingly thin, with a huge display. When it's closed – and you start using apps on the external screen – you've got an entirely new device, different from anything you've used before. It's not perfect, but it's so far ahead of what other phones offer that there's barely a flaw that isn't forgivable. The Motorola Razr Plus is a winner – and if you want to get excited about phones again you need to check it out.
Pros
+

More stylish than a Galaxy Z Flip 4

+

Huge cover display is actually useful

+

Cool vegan leather and unique colors
Cons
-

Last year's specs

-

Not water resistant enough

-

Too expensive for what you get
Why you can trust TechRadar We spend hours testing every product or service we review, so you can be sure you're buying the best. Find out more about how we test.
Motorola Razr Plus: Two-minute review
The Motorola Razr Plus (or the Razr 40 Ultra outside the US) is more than just the best foldable phone you can buy (as far as flip phones go); it's an entirely new category of smartphone, offering more than any handset before it. With the phone shut, it's a compact miniature communicator, a pocket mirror, and a palm-sized map. This is the phone that finally justifies folding a display in half, and it makes you wonder when the rest of the best phone makers will catch up.
That external display isn't a gimmick, and it isn't low-quality. It's big: big enough to type on the keyboard with ease. Big enough that you're not just getting driving directions, you're reading the street names on the map.
Something surprising happens when you close the phone and start using the cover screen - you get a whole new device. With a big Galaxy Z Fold 4, you get a smartphone on the outside and a tablet on the inside. With the Motorola Razr Plus 2023, you get a smartphone inside but on the outside is something new, something we haven't seen before. It's small, it's powerful, and it's very cool.
I was skeptical about so many aspects of the Motorola Razr Plus, and I even suggested holding out for the base model 2023 Motorola Razr, with its small and less capable outer screen, due to go on sale in the next few weeks. I was wrong.
The Razr Plus is the most fun phone that you can buy right now; the most unique experience you'll have with any smartphone. Just like the original Razr, this is going to redefine smartphone design and unleash a deluge of copies. Flip phones are about to have a big moment.
This is the phone your friends are going to ask to hold. First, it's going to amaze them with the folding screen that barely leaves a crease. Then, it's going to make them smile when you turn on the external display as a camera viewfinder and take some pics.
Even when the Razr Plus is bad, it's good. The cameras aren't great, but you can create such unique angles and shots that you might forgive the blur. Battery life could be better, but that's because the extra screen is going to draw extra power. It's a worthwhile trade.
I think a lot of us are buying the same phone as last time (probably an iPhone here in the US), just because there isn't anything new and interesting to draw us away. The Motorola Razr Plus 2023 isn't just interesting, it's game changing.
I'm not sure if Motorola's brand and reputation will be enough to drag Apple and Samsung fans away from the best iPhones and best Android phones, but if there was ever a time to consider a new option, the Motorola Razr Plus is as new as phones get. If you're bored with the incremental updates and minor tweaks you got with your last new phone, the Razr Plus will shake up your expectations for what a smartphone can be.
Motorola Razr Plus review: price & availability
$999.99 / £1,049.99 / AU$1,499
Only one model with 8GB RAM / 256GB storage
Viva Magenta is available on T-Mobile US and directly from Motorola
The Motorola Razr Plus costs the same as last year's Samsung Galaxy Z Flip 4, which is likely the price point Moto was aiming to hit. It takes most of what you got from a flip phone last year, and adds an external display that's roughly half the size of a full smartphone screen. For this added value, you don't have to pay more than Samsung charges, but Samsung does have a new Galaxy Z Flip 5 phone coming soon, so this equation may change.
Before my review period, I was ready to say the Motorola Razr Plus is too expensive. It has last year's best processor, while other specs get only a minor upgrade compared to Samsung's Z Flip 4, including a slightly larger display, a slightly bigger battery, and minor upgrades to the Bluetooth and Wi-Fi. I wanted to see more clear blue water between the devices if Motorola is charging the same for its handset.
I was discounting how much value the external display adds, however. If you take last year's Razr and add a 3.6-inch square display to the exterior, you get a lot more screen for your money – that's almost 40% more screen for the same price. This isn't some cheap stamp display, either. It's a bright, fast little screen, and it can refresh at up to 144Hz, fast enough to watch TikTok and play games.
The Razr Plus is still expensive, but it's the first flip phone that I'd recommend to anyone and everyone, not just people asking about flip phones, or folks who want the coolest new thing. Flip phones are finally having their mainstream moment, and the Motorola Razr Plus is going to be the phone everybody wants (assuming Motorola can get the word out).
One serious vote of confidence for this phone is US carrier availability. The Motorola Razr 2022 wasn't considered good enough to launch in the US, as Motorola has freely admitted. This time around, T-Mobile and AT&T will sell the Razr Plus, or you can buy it unlocked directly from Motorola and other online retailers.
Verizon's omission is suspicious, though, considering that the carrier is known for stringent testing and quality assurance requirements. In any case, you can find the Viva Magenta Razr Plus exclusively-ish at T-Mobile in the US, or get it directly from Motorola and other online retailers if you buy the phone unlocked. I'm already seeing some great carrier deals if you don't mind going the contract route.
The Razr Plus is available to buy as of June 23, while availability of the Motorola Razr 40 Ultra (same phone, different name) in markets elsewhere globally varies by region, with UK retail kicking off on June 30, while Australian buyers will have to wait until July 10.
In the UK, the Razr 40 Ultra sports a £100 price increase over the Razr 2022, with availability from major retailers like Amazon, Carphone Warehouse, Currys and John Lewis, as well as carriers like EE, Three and Vodafone.
As for the new standard Motorola Razr 2023 – called the Motorola Razr 40 in Europe and Australia – Motorola promises a release "in the coming weeks," with Motorola Australia citing pre-orders from July 10 and an on-sale date of July 21 in the region. The phone is priced at £799.99 / AU$999 (approximately $1,000), making it one of the most affordable clamshell foldables in the market to date.
Similarly to the 40 Ultra, in the UK the base Razr 40 will be sold by the likes of Amazon, Carphone Warehouse, Currys and John Lewis, as well as carriers including EE, Three and O2 in the UK. In Australia at least, the phone is confirmed to be arriving in Sage Green, Vanilla White and Summer Lilac.
Motorola Razr Plus review: specs
The Motorola Razr Plus uses the Snapdragon 8 Plus Gen 1 mobile platform, which was the best chipset available at the end of 2022. Since then, top-tier phones like the Samsung Galaxy S23 Ultra have shipped with the Snapdragon 8 Gen 2 platform, but that doesn't mean the 8 Plus is a slouch. The year-over-year improvements were incremental, and won't be noticeable by most users.
The Razr Plus has a slightly larger 6.9-inch internal display than the Samsung Galaxy Z Flip 4's 6.7-inch screen, though they have the same pixel resolution. The Moto Razr can refresh at up to 165Hz on the internal screen, and at up to an impressive 144Hz on the smaller external display.
The camera specs seem a bit light, but the Motorola Razr Plus has a much wider-aperture lens than any folding competitor, which should make a big difference for both low-light photos and for producing pleasant background blur effects. The battery is slightly larger than the one in the Samsung Z Flip 4, likely owing to the slightly larger display.
Swipe to scroll horizontally
| | |
| --- | --- |
| Dimensions: | Open: 73.95mm x 170.83mm x 6.99mm, Closed: 73.95mm x 88.42mm x 15.1mm |
| Weight: | 188.5g (184.5 for Magenta) |
| Screen size (Internal/External): | 6.9in FHD+ pOLED / 3.6in pOLED |
| Screen resolution (Internal/External): | 2640 x 1080 / 1066 x 1056 |
| Screen peak brightness (Internal/External): | 1,400nits / 1,100nits |
| Refresh rate (Internal/External): | 165Hz / 144Hz |
| Chipset: | Qualcomm Snapdragon 8 Plus Gen 1 |
| RAM: | 8GB (LPDDR5) |
| Storage: | 256GB (UFS 3.1) |
| OS: | Android 13 |
| Rear Cameras: | 12MP (f/1.5, 1.4μm); 13MP (f/2.2, 1.12μm) |
| Front Camera: | 32MP (f/2.4, 0.7μm) (binned: 8MP, 1.4um) |
| Battery: | 3,800mAh |
| Charging: | 30W wired, 5W wireless |
| Colors: | Infinite Black, Glacier Blue, Viva Magenta |
Motorola Razr Plus review: design
Loses the chin but it's for the best
External display is much more useful than anticipated
Very thin whether open or closed
At a glance, the Motorola Razr Plus seems to borrow heavily from Samsung's Galaxy Z Flip design while ditching some signature Razr design elements, notably the chin. Motorola wouldn't come right out and say it ditched the chin because it was downright ugly, but let's face it – it was ugly.
When folded, the two halves of the phone smack together like pursed lips, with a gentle curve around the edges that still manages to cleave together in a sealed crease. Perhaps it's the Viva Magenta hue of my review unit that adds to this impression. The Samsung Galaxy Z Flip 4, by comparison, seems boxy and square. The Razr Plus shows no visible gap when closed, unlike every competing flip phone so far.
When you open the Razr Plus, the crease disappears more completely than on any flip phone I've used. It's there, and you can feel it, but it's so unnoticeable that my dad, upon seeing the phone unfold, exclaimed "Wow, the crease just disappears!" Folding phones are new to him, but he was enamored enough by the Razr Plus to look ruefully at the Galaxy S23 he'd just purchased.
Those rounded edges also come together very nicely when the phone is unfolded, creating a seamless curved edge that makes the flexible glass seem even more impossible. The fingerprint scanner is embedded in the power button, which doesn't stick out as much as the volume rockers, which are the only protruding buttons.
When you close the Razr Plus, the external display lights up and wraps around the dual camera lenses and the small flashlight. Rather than looking odd or compromised, it makes the phone look ultramodern. It doesn't say "we've cut up our display," it says "our display doesn't stop for camera lenses."
It was absolutely the right choice (apologies to the rumored Samsung Galaxy Z Flip 5 cover display camera corner cutout), and Motorola has even designed games that have you drop marbles into the holes created by the lenses, embracing the design. I'll talk more about what this screen can do later, but suffice to say, for now, that it's very big for a second screen on a flip phone, and it makes a huge difference.
As mentioned, my review unit is in the Viva Magenta finish, which also uses a so-called 'vegan leather' material. It may be plastic, but it feels great. Also, the phone never slipped off a surface, even in my car when I left it sitting on my center console while in stop-and-go traffic.
Motorola should seriously consider launching more (read: all) color options in this vegan leather finish. It feels more durable than glass, it weighs a few grams less, and it looks great. I'm tired of glass. As long as Moto is shaking up the phone world, let's shake off the glass back as well.
Motorola Razr Plus review: display
Bigger and brighter than competing flip phones
External display is a real game changer
Cover screen is bigger than the original iPhone's screen
If the Motorola Razr Plus didn't have the great external display it would still be a standout for its big folding internal screen, which is great news if you're holding out for the Motorola Razr 2023, which will have the exact same internal screen (though the slower chipset will run it at 'only' 144Hz).
Motorola's display has the same 'FHD+' resolution as the Samsung Galaxy Z Flip 4, at 2640 x 1080 pixels. It unfurls to a majestic 6.9 inches, which really is a marvel of modern technology when you think about it. When the first tablets were launched, that compact models had a 7-inch display, and now that same display size – and a higher-quality display too – is available on a thin smartphone that folds up to fit in your pocket.
For comparison, the iPhone 14 Pro gives you around 2.5 inches less screen area, even though it weighs more. No matter what phone you're used to using, when you open up the Motorola Razr Plus you're going to be amazed by just how much screen you can fold up and stow in your pocket.
Here's another mind-blowing iPhone comparison. The original iPhone had a 3.5-inch display (with a 480 x 320 resolution), with just over 5.6 inches of screen area. On the Moto Razr Plus you get almost 6.5 square inches of screen space on the external 3.6-inch square display, and it runs at a stunning 1056 x 1066 resolution, which means it has the same sharpness (pixel density) as the internal screen.
In other words, this is the first flip phone that isn't paying lip service to the cover screen. This isn't a screen that's just for checking the weather or simple notifications, and neither is it there to just show cute animations. This is the real deal. You can run full apps on this display, as I'll explain in the Software section below. Apps aren't always drawn properly, but you can run almost anything, unlike on previous external displays, which could run almost nothing.
I wish both displays were much brighter, but that's because I was using them a lot for taking outdoor photos, and from unusual angles, making them harder to see. The internal screen can go just a bit brighter than the one on Samsung's Galaxy Z Flip 4, but the external screen needs a real boost. Neither display comes close to the brightness you'll get from an iPhone 14 Pro.
Motorola Razr Plus review: cameras
The weakest link in the Razr Plus' chain
Image processing is terrible
Better for selfies than most competitors
Ugh… why Motorola? Why does everything have to fall apart when it comes to the cameras? I have reviewed and previewed quite a few Motorola phones in the past year, and none of them have impressed me with their photography capabilities. The Motorola Razr Plus sadly continues Moto's problematic tradition of phones that take bad photos.
How bad? Pretty bad. I relied on this phone for my kid's 8th grade graduation, and it was a big mistake. I won't make that mistake again for the High School finale (the one that matters). Zoomed photos look blurry and oversharpened, and even basic portrait shots need help.
Image 1 of 6
All around, this phone has all the hallmarks of a low-quality camera. In photos of flowers, the camera blew out red tones until the details were mostly gone. Taking photos in the woods, stems and leaves in the background were either unnaturally blurry or digitally oversharpened, with deep black lines dividing objects.
Image 1 of 6
The one saving grace is that this low-quality main camera is still better quality than most selfie cameras, and the Motorola Razr Plus is made for using the main lens as your selfie shooter. You can easily use the external display as your viewfinder, and there are a couple tricks that let take a shot even if you aren't holding the Razr. You can smile or wave your hand, with both options selectable as shortcuts in the camera settings.
Can I forgive bad photos if the process of taking photos is so much better? They say the best camera is the one you have with you, and more often than not that's going to be one of the best camera phones. I always carry a smartphone, but I found myself taking more photos with the Razr Plus – more selfies, and more unusual shots taking advantage of the angled flex of the display.
I also took more group shots, because people love seeing themselves in the external display viewfinder. It was one of the most delightful things about this phone when I was showing it off to friends. Foldable 6.9-inch display? Not impressed. Want to see yourself while I take your picture? OMG, YES!!!
Image 1 of 14
I want better cameras, though. Even Samsung skimps on the cameras in its Galaxy Z Flip 4, but I was especially disappointed here. The main camera uses a wide aperture lens, wider than any flip phone competitor and most other smartphones. It should be great at low-light photos, and it should produce a smoothly blurred backgrounds with attractive bokeh.
If it actually makes a difference, I couldn't see it. I put the Motorola Razr Plus up against my iPhone 14 Pro, and there wasn't a single photo from the main camera that was better, unless I was comparing it to one from the selfie camera on the iPhone.
I can forgive most of the Razr Plus' faults, but the poor camera performance is hard to swallow. I enjoyed taking more selfies and delighting friends with the external display camera tricks, but I need at least a partly competent zoom lens for school functions and the occasional bird sighting. The Motorola Razr Plus 2023 is great for selfies, but otherwise getting great shots will be a matter of luck, not technical advantage.
Motorola Razr Plus review: software
Useful clocks and widgets for the external screen
Most apps will run on both displays
Useful Motorola gestures and shortcuts
I can tell you the exact moment that I realized the Motorola Razr Plus was something entirely new. I was out hiking with my dog, expecting to use the Razr for photos and fitness tracking. I downloaded my maps to AllTrails as I always do, and as I hiked I checked my maps and recorded my progress.
Normally I obsessively check my phone maps to make sure I'm on track, finding the best and easiest routes to keep the dog and kiddo interested. Every time, I feel like I'm interrupting my hike with my technology – but not with the Razr Plus. Using the external display, I could simply glance at my AllTrails map without opening the phone. Everything worked, including the high-definition map, the progress tracking, and all of the other apps I had running at the same time.
It wasn't like having a phone on my hike; it was like having a pocket-sized map device. And while I've never had a pocket-sized map device, this was much nicer and more convenient than a big smartphone. In this context it becomes a whole new device, and a whole new experience.
Image 1 of 6
When I go to the grocery store, I'm not lighting up my smartphone every time I need to check my list; I can just keep my list on the external display. Now I have a pocket-sized shopping list device too. A smartphone is big and obnoxious and distracting; this is quick and unobtrusive. I check the box on my Google Keep Notes shopping list, then flip to Spotify or Apple Music (yes, on Android). It all works great on the external display, and I don't need to open my phone.
For almost every app on the phone, you can set how it behaves when you close the display. An app can do nothing, or it can appear automatically on the external screen. You can also have apps 'tap to transition' giving you agency over whether they become available on the cover screen on an ad-hoc basis with a single button press. Every app can be set with its own behavior.
Not every app works perfectly. I tried to play Marvel Snap, a game that's designed for portrait mode. It ran just fine on the square external display, but the text was too small (though legible), and the layout was weird. It worked, it just wasn't optimal.
More apps work well and look good than not, though. I had no trouble scrolling my feeds in Slack, Facebook, Instagram, and other social apps. I could read web pages in Chrome, or browse Yelp with the display shut. There's a keyboard if you really need to type, but that's obviously easier with the screen open.
Other than on the external screen, Motorola's software hews very close to Google's own designs for Android, as you'll find on the Pixel 7 Pro, for instance. There aren't many new tweaks or improvements for this new Razr, but that's fine. I'd like to see some aspects of the experience improved, but it's already mature, and doesn't overload you with features or pop-up windows.
I like Motorola's gestures and use them frequently. On Moto phones you can twist your hand back and forth to open the camera, and on the Razr Plus this works even when the display is closed. You can make a couple of quick karate-chop motions to turn the flashlight on and off. These gestures work well, and I used them often once I'd committed them to memory.
The Motorola Razr Plus comes with Android 13 preloaded, and we expect three major OS updates for this phone, which should take it to Android 16. Google is launching its own folding phone this month, the Google Pixel Fold, so it's an interesting time for folding phones, and hopefully Google's own improvements will trickle down to other Android foldables.
Motorola Razr Plus review: performance
Fast performance for games and running both displays
Improved performance over last year
Same chipset as the Razr 2022 and Galaxy Z Flip 4
If all you care about are benchmark scores, the Motorola Razr Plus won't be the phone to pick. Thankfully, real-world performance tells a different story than I expected from the specs, and even though this phone uses the same platform as last year (or perhaps because it does), it performs better than the previous Razr, and better than I expected.
Inside, the Razr Plus is nearly identical to the Motorola Razr 2022. They both use the Snapdragon 8 Plus Gen 1 chipset, and 8GB of LPDDR5 RAM, and in the year since the Razr 2022 was launched, Moto has clearly done some work to optimize its software. We complained in our Razr 2022 review that it stuttered while playing games or switching to the external display, but I had no performance complaints at all during my review period with the Razr Plus. It ran smoothly no matter what I was doing, whether playing new games like the highly-detailed Marvel Snap or shooting video with the flex mode video camera.
The Razr Plus was impressively responsive. When I used the camera, I set the phone to snap when it detected a smile, and it responded almost instantaneously whenever anyone so much as smirked. When I clapped the phone shut, the external display lit up with no delay, and apps switched smoothly from one screen to the other without hesitation.
It's likely that the Motorola Razr base model will see more of a sacrifice performance-wise, as it relies on a mid-level Snapdragon 7 chipset. The Razr Plus uses a flagship platform, and the fact that there's been a Snapdragon update since it was launched doesn't diminish its performance. It's a very fast chipset, and Motorola has clearly learned how to make the best use of it.
Performance score: 4.5 / 5
Motorola Razr Plus review: battery
Slightly larger battery than Galaxy Z Flip 4
Battery life could be better
Using two displays drains the battery faster, go figure
Motorola has done the best it could in fitting a large battery inside the thin folding shell of the Razr Plus. It's even managed to fit a larger battery into the folding frame than you'll find in the iPhone 14 Pro, though Apple manages power slightly better. I couldn't quite make it through a full day on a full charge with the Motorola Razr Plus, though that's probably because the phone was just so much fun to use.
Having a dynamic and useful external display meant that I used the phone a lot more than I would a flip phone that's dark and motionless when it's shut. Even when I wasn't checking my hiking trails or keeping up with Slack chats, I just liked having the clock and screen saver active. It looks cute, and I don't mind charging my phone a little more often as a trade-off for a bit of cuteness.
That said, the Razr Plus would benefit from faster charging. The 30W charging capability is fine, though Moto doesn't give you a charger in the box (they sent one with my review unit). You can charge the phone wirelessly if you have a lot of spare time, as the Razr Plus charges at a trickling 5W, a fraction of the 15W wireless you'll find as standard on the best smartphones.
If you need extra power, you might want to wait until the base model Motorola Razr shows up. It will have a slightly larger battery inside, a benefit of foregoing the cool external display in favor of a smaller display strip. Having used the Razr Plus for a while, though, I'd rather have the external screen and charge more often.
If I'd wanted the Moto Razr Plus to last longer I could have turned off the screensaver clocks and engaged power management, but I didn't do that, I let it drain. I was having too much fun.
Should you buy the Motorola Razr Plus?
Swipe to scroll horizontally
Motorola Razr Plus / Razr 40 Ultra score card

| Attributes | Notes | Rating |
| --- | --- | --- |
| Value | Same price as last year's model, with an extra half-screen more | 4 / 5 |
| Design | Most refined and tight-fitting flip phone ever, with a game-changing external screen | 5 / 5 |
| Display | Big on the outside, bigger on the inside, and the external display is much more than an afterthought | 5 / 5 |
| Cameras | Not the best cameras, but great design makes it easy to get unique shots that other phones can't manage | 3 / 5 |
| Software | Some apps are optimized, but everything kind of works with the external screen, making it endlessly useful | 4 / 5 |
| Performance | Good enough to keep up with every task, but it could get warm when pushed with video recording or gaming | 4 / 5 |
| Battery | Battery life could be better, and using that external display (or both at once!) means using more power | 4 / 5 |
Buy it if...
You've been waiting for phones to get cool again
If you've been telling yourself "I'll buy a new phone when there's a reason to buy something new," you now have that reason.
You want a small phone but need a big screen
The Motorola Razr Plus is the thinnest flip phone when folded shut, and has the biggest display when open. It's bigger on the inside than the others, and you don't need to be a Time Lord to appreciate the magic.
You aren't addicted to your iPhone
Seriously, what's stopping you from buying a cool phone? Are you really addicted to blue bubbles and the Dynamic Island? Try something cooler, I promise you'll like it.
Don't buy it if...
You need a great camera phone
The Motorola Razr Plus has forgivable flaws, but the cameras aren't among them. They're pretty lousy for regular photos, although selfies benefit from using the main lens.
You're going to get it wet
The Moto Razr Plus is more dust resistant than other flip phones, but less water resistant than the Galaxy Z family devices, which can take a dunk.
You want to totally unplug and hang up
Unlike other flip phones, the Razr Plus doesn't go to sleep when you hang up. It's often even more fun when it's closed, but wait for the base model Razr if you appreciate the joy of tuning out.
Motorola Razr Plus review: also consider
Note that this chart is going to change when Samsung launches the Galaxy Z Flip 5, and I'd also expect the Z Flip 4 to stay on the market for a while at a lower price.
Swipe to scroll horizontally
Other phones to consider

| | Motorola Razr Plus / Razr 40 Ultra | Samsung Galaxy Z Flip 4 | Motorola Razr 2023 |
| --- | --- | --- | --- |
| Price: | $999.99 / £1,049.99 / AU$1,499 | $999.99 / £1,049.99 / AU$1,499 | TBD (much less) |
| Display | 6.9-inch internal; 3.6-inch external | 6.7-inch internal; 1.9-inch external | 6.9-inch internal; 1.5-inch external |
| Cameras | 12MP main, 13MP ultrawide, 32MP internal (8MP images) | 12MP main, 12MP ultrawide, 10MP internal | 64MP main, 13MP ultrawide, 32MP internal (8MP images) |
| Battery | 3800 mAh | 3700 mAh | 4200 mAh |
If you're looking for other flip phones to consider alongside the Motorola Razr Plus, here are a few of options.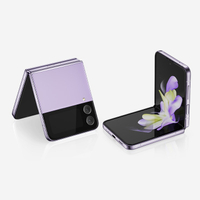 Samsung Galaxy Z Flip 4
There's no reason to buy the Galaxy Z Flip 4 over the Motorola Razr Plus right now, but if the price drops after the Flip 5 shows up, this could be a compelling bargain alternative.

Read our full Samsung Galaxy Z Flip 4 review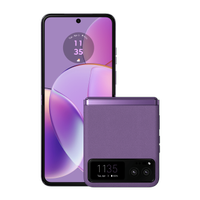 Motorola Razr 2023
Motorola hasn't announced pricing or a release date for the base model Razr yet, but if the Razr Plus is too much phone for you, you'll be able to get a less expensive version that gives you peace and quiet instead of a big external display.

Read all the Motorola Razr 2023 news
How I tested the Motorola Razr Plus
I've had the Motorola Razr Plus for two full weeks of testing
This was the only phone I used for the review period
I use benchmarking software, developer tools, and internal data collection
I used the Motorola Razr Plus as my primary phone for both business and personal use for a few weeks while writing this review. I used the Razr Plus in every way I imagined a typical user would want to use it. I took photos, played games, and used it for all of my social networking and communication needs. I used productivity apps and tools, mindfulness and health apps, and fitness apps on the phone.
I also used the Razr Plus with wearable devices, including the Pixel Buds Pro earbuds and my Pixel Watch. I used it with an Xbox gaming controller, my Honda and Kia cars, and numerous Bluetooth accessories.
We benchmark all the phones we test using standard benchmarking software, and we also perform internal testing on the phone's performance and battery life. I used GFX Benchmark, PhoneTester Pro, and Geekbench, among other testing apps. I also access the developer options on Android phones for direct feedback on performance from the device itself.
During my review time with the Motorola Razr Plus I loaded all of the apps I normally use with my smartphone. I used it for maps and navigation, music and video playback, as well as for calls and messaging. I took lots of photos and videos, played games, and used the phone to take photos at special occasions, including my kid's middle school graduation.
First reviewed June 2023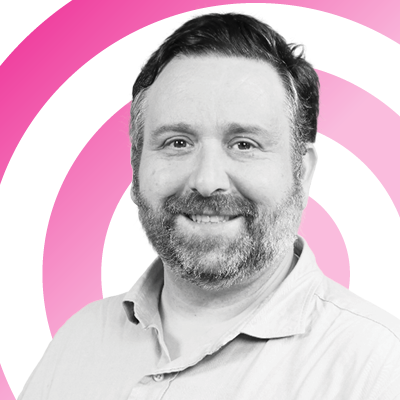 Phil Berne is a preeminent voice in consumer electronics reviews, having reviewed his first device (the Sony D-EJ01 Discman) more than 20 years ago for eTown.com. He has been writing about phones and mobile technology, since before the iPhone, for a variety of sites including PCMag, infoSync, PhoneScoop, and Slashgear. He holds an M.A. in Cultural Theory from Carnegie Mellon University.
Phil was the internal reviewer for Samsung Mobile, writing opinions and review predictions about top secret new devices months before launch. He left in 2017. He worked at an Apple Store near Boston, MA, at the height of iPod popularity. He has been a High School English teacher at Title I schools, and is a certified Lifeguard. His passion is smartphones and wearables, and he is sure that the next big thing will be phones we wear on our faces.