The Motorola Razr fully embraces the joy of missing out and I'm here for it
Hang up on your FOMO once and for all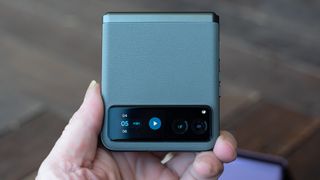 (Image credit: Future / Philip Berne)
Companies like to sell phones to your fears. Don't worry, this phone will keep you connected and in the loop. Don't be afraid, this Galaxy S23 Ultra will make sure you never miss that important photo. Never fear, that iPhone 14 Pro will connect to a satellite if you get stuck on a mountain. With the new Motorola Razr, Moto is taking an entirely different approach. This is a phone that revels in the joy of missing out.
My favorite thing about foldable flip phones, and maybe all the best foldable phones, is the idea that you can once again hang up. You can close the phone to hang up on a phone call. You can clap the phone closed to hang up on Twitter or TikTok or Discord or whatever is getting your blood boiling.
This was apparent after a few weeks of using the Galaxy Z Flip 4 as my only phone. Flip phones make compromises on aspects like battery life and camera capabilities. They are expensive to produce, thanks to the folding display and ultra-thin tech inside. That means the experience needs to make up for these shortcomings.
After a while of using a flip phone like the Z Flip 4, I wasn't just a fan, I was an evangelist. It's not an experience for everyone, but I know people in my life who need this, who REALLY need this.
I know people who need the ability to hang up, to put the phone away in a deliberate, definitive way. Not a swipe, not pressing a button. A motion with feeling and sound and intent.
I need to cut distractions and along comes a Razr
Motorola has two new Razr phones and at first glance, they seem like a Plus and Lite version of the same phone, but to me, they couldn't be more different.
The Motorola Razr Plus is an ultimate foldable, and it demands your attention. You can close it, but you can never ignore it, because the phone has a massive cover display that is almost half as large as the internal screen.
The Motorola Razr, on the other hand, sticks with the slim external screen we've seen on previous flip phones. It gives you notifications, the time and weather, and whatever song track you're playing. Surely it can do more, but mostly it's there for a quick glance, not getting stuff done.
Surrounding the small external display is so-called vegan leather, a material we don't see much on phones, and maybe more phone makers should use it. The faux leather looks fantastic with the rich, Pantone-endorsed colors. It feels great to hold and fold the phone with the grippy leather finish. It also feels more durable, and though Motorola won't say so, we have to assume that fake leather won't break as easily as glass.
A funny thing happens when you remove the big cover display – the Motorola Razr gets more battery life. There's room for a larger battery inside and, without an extra screen to light up, you can count on more longevity. Motorola doesn't say much about the Razr Plus battery but on the base model Motorola Razr the company says you should expect all-day battery life.
To sum up: the base model Motorola Razr has the same huge internal display as the Razr Plus; it has a larger battery inside and longer battery life; it uses cool new materials and comes in better colors than its expensive sibling. Sign me up!
Here's why the Motorola Razr needs to be cheap
The only question left is how much it will cost, but I have high hopes for a low price. The last Razr that Motorola tried to sell in the US, the so-called Motorola Razr 5G, started at a whopping $1,399 / £1,399 (around AU$1,900) when it launched, but it's now regularly available for around half that price. That's my target for the next Motorola Razr – less than half that price.
The Motorola Razr base model needs to start at $599 / £599 / AU$1,000 or less. It should be free with a carrier agreement or an aggressive iPhone trade-in deal. I give you my broken iPhone 11 and you give me a free Razr. The Motorola Razr would take the smartphone world by storm by launching as the most affordable and desirable foldable ever.
Any higher price than this would spell doom for the new phone, and I fear Motorola has already priced its Moto Razr Plus too high. Neither of these new Razr phones are using the newest chips inside. The Razr Plus is using the Qualcomm Snapdragon 8 Plus Gen 1 chipset that premiered in flagship phones during the second half of 2022, like the Galaxy Z Flip 4 (a phone about to be upgraded). It doesn't have the latest Snapdragon 8 Gen 2 chips inside.
The base model Motorola Razr gets an even older platform, the Snapdragon 7 Gen 1 chipset launched in the first half of 2022. It's a capable mid-range platform with fine gaming performance, and Motorola engineers should have plenty of experience tuning the older platform by now. In my brief hands-on time with the phone, I didn't notice any performance issues.
So, this is a 4-cylinder engine in a speedy convertible frame. It isn't a high-performance sports car. This is a Mazda Miata, not a Porsche Boxster. It needs a sticker price that's affordable, not like a fancy European car with a name most owners can't properly pronounce.
Watching Gen Z experience the magic of the flip phone
Motorola said it is aiming this phone squarely at Generation Z, a group that is simultaneously addicted to being connected and yearning for quiet. This is a group that needs a camera good enough for TikTok and Snapchat, and performance for photo filters and basic fun and games. The price tag should match.
I bought the first Motorola Razr V3 when I was in my twenties, a starting high school teacher. It was too expensive at first, but then the price dropped considerably and Cingular (now AT&T) gave me a great deal with a contract agreement. It wasn't feature-packed, but it was the coolest-looking by far, and the style and snap fit my life better than any BlackBerry pager or thick Nokia candy bar of the time.
Motorola has a chance to recapture some of that magic, but it needs to be just as aggressive on pricing as it has been on design. This generation of buyers is fiercely loyal to Apple's iPhone, but also very dissatisfied with the mobile experience. Smartphones aren't making people happy; using a smartphone doesn't make your day better.
Maybe Motorola has discovered the formula. Using a smartphone should make you happy, but the moment you stop using your phone should be delightful. Give the new smartphone generation an experience it's never had – the experience of disconnecting and the joy of missing out. Just make sure it's an experience this audience can afford.
Sign up to receive daily breaking news, reviews, opinion, analysis, deals and more from the world of tech.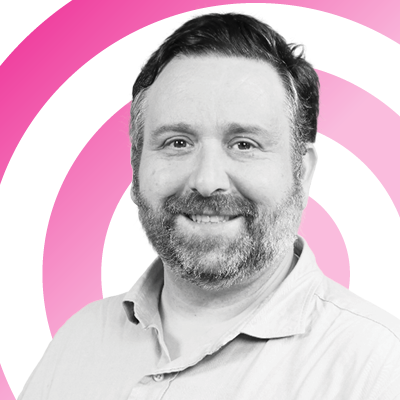 Phil Berne is a preeminent voice in consumer electronics reviews, having reviewed his first device (the Sony D-EJ01 Discman) more than 20 years ago for eTown.com. He has been writing about phones and mobile technology, since before the iPhone, for a variety of sites including PCMag, infoSync, PhoneScoop, and Slashgear. He holds an M.A. in Cultural Theory from Carnegie Mellon University.
Phil was the internal reviewer for Samsung Mobile, writing opinions and review predictions about top secret new devices months before launch. He left in 2017. He worked at an Apple Store near Boston, MA, at the height of iPod popularity. He has been a High School English teacher at Title I schools, and is a certified Lifeguard. His passion is smartphones and wearables, and he is sure that the next big thing will be phones we wear on our faces.