The Galaxy S23 is already old news if Samsung gets serious about a Flip Ultra
A Galaxy Z Fold 5 Ultra would be a tycoon's dream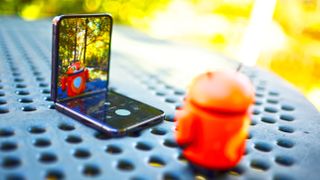 (Image credit: Future / Philip Berne)
Being Ultra is a big deal to Samsung. In the run up to the Galaxy S23 launch, the company posted a blog rambling about Ultra and what Ultra means. It may have gone too far. Now that Samsung has me in the mood for Ultra, I'm ready to skip the Galaxy S23 and look ahead to the phone I really want, a Galaxy Z Flip 5 Ultra.
Samsung will have its Galaxy Unpacked 2023 event on February 1, and there will be two new devices present (at least). I know this because Samsung is already taking reservations and giving a store gift card if you reserve both of the new devices. One will be a phone, and the other will be a laptop. In fact, I expect a Galaxy S23 family of phones, not just a single model, but the laptop is a mystery.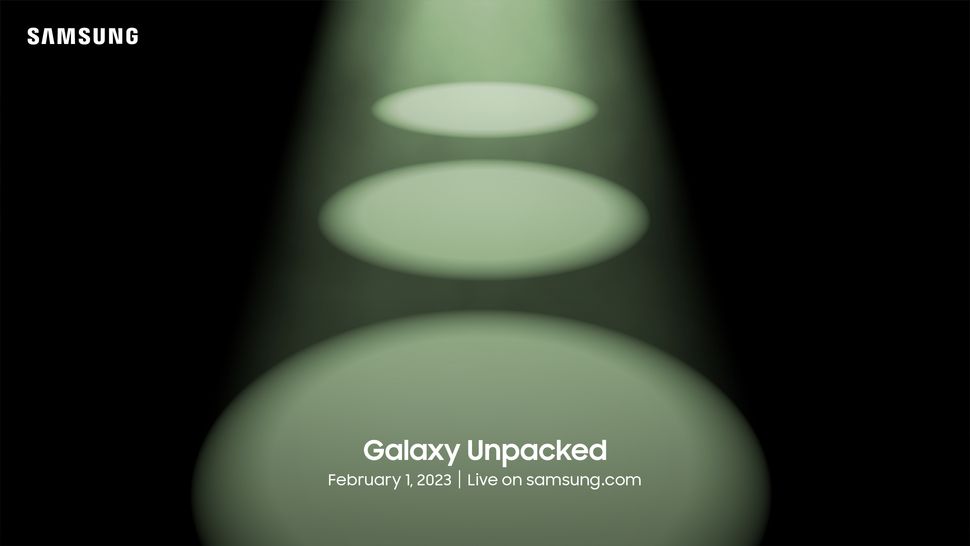 To drum up excitement, Samsung has expounded on its concept of Ultra. The President and Head of the Mobile eXperience (MX) Business, TM Roh, says in a blog post that "soon we'll show you what Ultra can do in even more device categories." He is hinting at a Galaxy Book Ultra, and he points out that Ultra is now the brand for the best phone and tablet the company sells.
Or is it? Is the Galaxy S22 Ultra the flagship Samsung smartphone, or is it the Galaxy Z Fold 4? The latter is more expensive by far, and uses the latest in Samsung Display innovations. The Galaxy S22 Ultra uses premiere camera technology that the Z Fold 4 can't match, but both phones can use an S Pen stylus. Roh points out that Ultra is the evolution of the Galaxy Note family.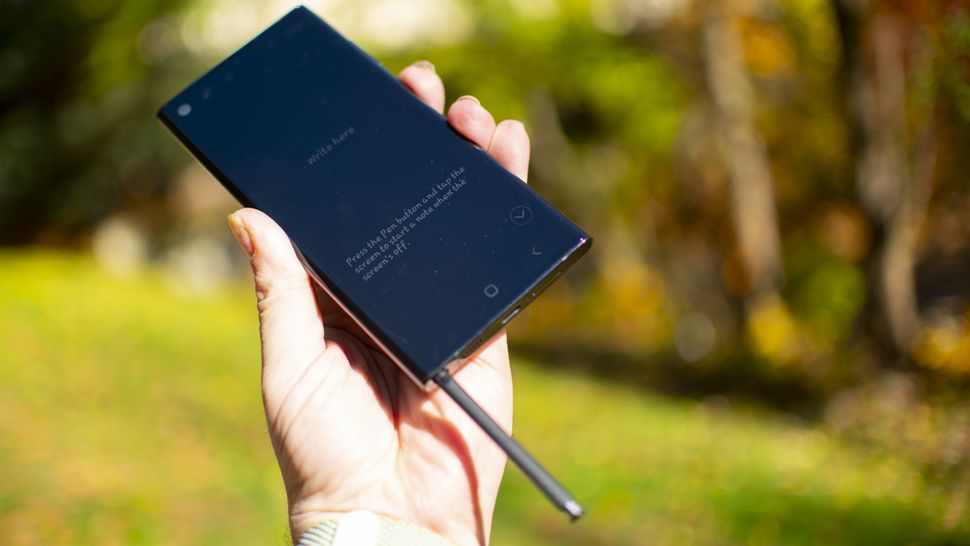 Which device deserves to be Ultra? According to Samsung, Ultra stands for premium performance. The Galaxy Z Fold 4 and Galaxy Z Flip 4, having launched a half-year after the Galaxy S22 Ultra, use a newer Qualcomm Snapdragon 8 Plus Gen 1 mobile platform, so they can outperform the Galaxy S22 Ultra.
Samsung is the flagship innovator in the phone world. Its phones set the standard for Android phones to follow, and give Apple new ideas for the next generation of iPhones. The Ultra phone that bears the Samsung standard should be the most exciting phone the company offers.
If you're bored with phones, you aren't folding them
Are you bored with phones? Heck, are you bored with the entire phone industry? I'm guessing that you aren't using a folding phone. I was skeptical about foldables, and I would not recommend a folding phone until I was sure it offered value or an experience you couldn't find in a flat device.
I'm now sure that folding phones are better than flats. Folding phones are the future, until phones bend even further. They are still too expensive for the mainstream, but as popularity and volume increases, prices will drop. Folding phones are where it's at, and it is backward-thinking for Samsung to keep Ultra to the flats.
The act of closing a Galaxy Z Flip 4 makes owning the phone a much more pleasing experience than you'll find with a flat phone. The slim slab folding into a secure brick makes it more appealing both open and shut.
The Galaxy Z Fold 4 and similarly large foldables also offer tangible benefits. I get more screen space from that folded display than I ever thought I could fit in my pants pocket. Even Bill Gates, in a Reddit AMA, proclaimed his ongoing affection for the Galaxy Z Fold series, even though his former company makes a folding phone, the Surface Duo 2.
Gates upgraded from a Galaxy Z Fold 3 to a Galaxy Z Fold 4. Samsung, doesn't Bill Gates deserve to carry an Ultra? When it's time for him to upgrade later this year, make sure there is a Galaxy Z Fold 5 Ultra he can take home.
The one way that Samsung foldables fall behind
Samsung folding phones are uncompromising, except in one feature: photography. The phones use the fastest processors, graphics, and networking technology available. The displays are superlative in contrast and performance, even with their bendability. The phones are even dust and water resistant, and the Z Fold 4 can use an S Pen on the big screen.
The only compromise Samsung makes is with the camera. Considering the expense of the camera module, not to mention research and development costs to mate the camera with each phone model, this is an understandable omission from the company's most expensive phone family.
Normally I'd hit Samsung hard over its pricing, but not today. I usually advocate for placing Samsung's fine bargain phones, like the Galaxy A13 and the Galaxy A53, on our best Samsung phones list above the super-expensive folding phones. Not today.
Today I'm celebrating Ultra, just like Samsung. Today I'm recognizing that Samsung is a technology leader in both the component parts and their whole. Samsung wants to brag about its Ultra status in the lead up to a Galaxy Book Ultra? I ask: why stop there? I want everything to get Ultra.
If Apple can make an Apple Watch Ultra (and likely an iPhone 15 Ultra will follow), Samsung will obviously need a Galaxy Watch Ultra. Perhaps even Galaxy Buds Ultra. But Samsung, you know the Ultra I really want.
I want a Galaxy Z Flip 5 Ultra. I want the best cameras, especially that fancy new ISOCELL HP2 200MP sensor rumored to be fitted on the back of the Galaxy S23 Ultra. On the Galaxy Z Flip 5, that sensor would become the Selfie camera when you close the phone and use the Cover Display as the viewfinder for selfies. It could have the best selfie camera in its class, by a longshot.
Ultra stands for more than just cameras
Ultra also stands for big. The Ultra devices are the largest in the respective device families. I want a larger model of each folding phone. I'd love a bigger Galaxy Z Flip 5 Ultra with a bigger battery to accommodate all of the shooting I'm going to do with that amazing camera. I'd like more Cover Display, as long as we have room to spare.
On the Galaxy Z Fold 5 Ultra, I'd like more display up front. The front screen on the Z Fold 4 is very slim, but a larger Ultra version could give me a properly wide aspect ratio. The rumored Google Pixel Fold is expected to use a more friendly aspect, if that phone comes to fruition.
I'm excited to get my hands on the Galaxy S23 Ultra, and I predict it could be the phone to beat for the rest of 2023, if history is a guide. The phone I want to see beat it is another Samsung, the Samsung I carry regularly, and the phone that should be the company's flagship. I want to see a Galaxy Z Flip 5 Ultra set a new standard for what others try to imitate.
Get daily insight, inspiration and deals in your inbox
Get the hottest deals available in your inbox plus news, reviews, opinion, analysis and more from the TechRadar team.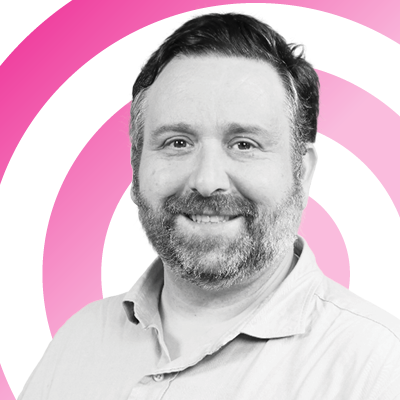 Phil Berne is a preeminent voice in consumer electronics reviews, having reviewed his first device (the Sony D-EJ01 Discman) more than 20 years ago for eTown.com. He has been writing about phones and mobile technology, since before the iPhone, for a variety of sites including PCMag, infoSync, PhoneScoop, and Slashgear. He holds an M.A. in Cultural Theory from Carnegie Mellon University.
Phil was the internal reviewer for Samsung Mobile, writing opinions and review predictions about top secret new devices months before launch. He left in 2017. He worked at an Apple Store near Boston, MA, at the height of iPod popularity. He has been a High School English teacher at Title I schools, and is a certified Lifeguard. His passion is smartphones and wearables, and he is sure that the next big thing will be phones we wear on our faces.