7 things we still need to know before we'd buy a Galaxy S23
We still expect Samsung to surprise us at Galaxy Unpacked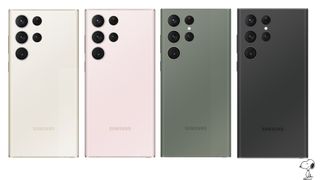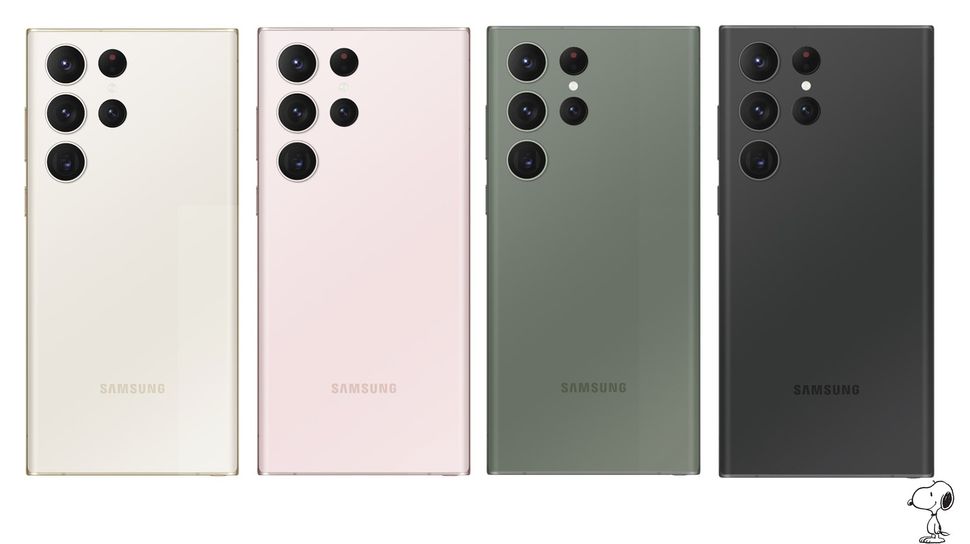 (Image credit: Samsung / SnoopyTech)
The Galaxy S23 is coming, and Samsung is already taking reservations even though it hasn't officially said the phone's name publicly. We can be sure that on February 1 at Samsung's Galaxy Unpacked 2023 event we'll learn more about the new phone family, but I'm not ready to put my name on a list to buy one just yet. There are still some important bits that haven't leaked that I'm waiting for Samsung to share.
Before I get to what's missing, let's talk about what we know. Right now, Samsung likely has hundreds of people working behind the scenes on the launch, so information is leaking steadily and we have a very good idea of how the new phones look and much of what will go inside.
We know that the entire new Galaxy S23 family will resemble last year's Galaxy S22 Ultra, with camera lenses subtly erupting from the surface, rather than the massive camera module you'll find on today's best iPhones. The Galaxy S23 won't get the super-massive 200MP Samsung camera sensor recently announced, but the Galaxy S23 Ultra will see the new beast on board.
While the Galaxy S22 used a mix of Qualcomm and Samsung chipsets, the Galaxy S23 is expected to use only Qualcomm across the board, specifically the Snapdragon 8 Gen 2 mobile platform. In fact, we've heard that Samsung will get the newest Snapdragon chips in its own branded version, so while it may not be the first Gen 2 phone to launch, it could be the fastest, at least for a while.
We know what colors you'll be able to buy at launch. We have a good idea of how much the phone will cost, and when it will go on sale. We've heard leaks about most of the internal features, including the memory, the storage, and the S Pen that will remain on the Galaxy S23 Ultra.
That doesn't mean the launch won't be exciting. This is Samsung! Samsung would not rest at updating some parts and throwing the phone out the door. Samsung will attempt something unique to set itself apart. Here are the missing pieces in the Galaxy S23 puzzle, the things I'll need to help me decide whether to buy and recommend this phone or wait to see what comes next.
1. Which wacky software ideas will we see?
Samsung is delightfully terrible at software. Its interface has sluggishly improved over decades of minor enhancements to the point that it's almost as good as Android used to be a few years ago. The latest Android 13 on the Pixel 7 is a much more refined Android, and makes Samsung look aged by comparison. Still, Samsung's One UI isn't worse for lack of trying, and we love to see Samsung trying all manner of software improvements.
Samsung gave us multi-window on a phone before Google, as well as useful features like scrolling screenshots. It's these small tweaks and improvements that Samsung is willing to try first, get wrong, then fix next time.
Samsung is tenacious with software, because it is fighting the battle on two fronts. It won't give up trying to beat its biggest competitor, Apple, so it needs to make an interface that is simpler than Apple's iOS. It also needs to justify the existence of One UI, when Google is already making a great-looking interface for Android.
Software is the biggest missing piece of the puzzle, and Samsung has admirably kept its new features hidden. Or else they just aren't worth leaking. We'll find out soon.
2. What's up with the special Qualcomm Snapdragon?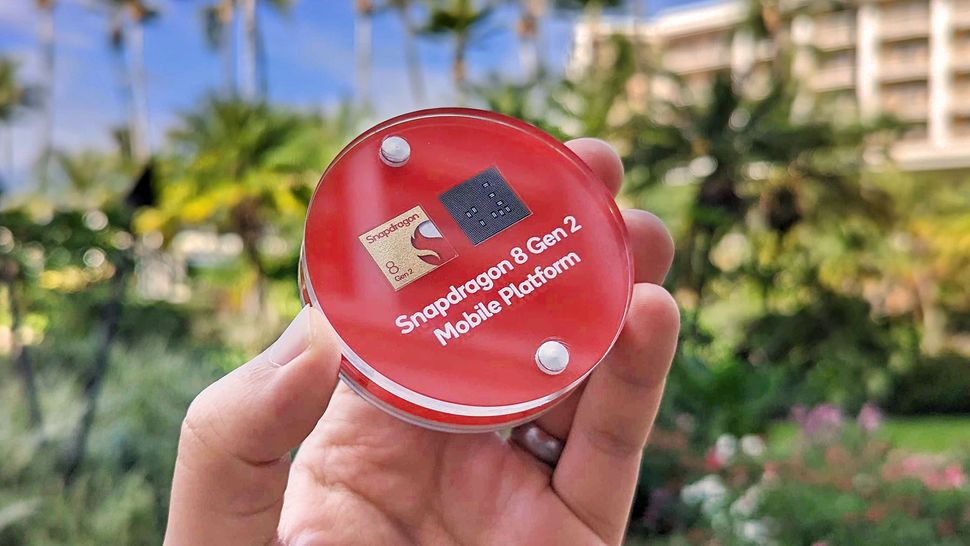 Last year's mix of Exynos and Qualcomm chips was a contentious launch, and reviewers roundly agreed that the Qualcomm model had an edge in performance and power management. There has been a lot of drama behind the scenes, but it seems as though Samsung is taking criticism to heart and going back to the drawing board.
That means a new Samsung-brand chipset, possibly in two years for a Galaxy S25 launch. Instead of leaving the work with Samsung Semiconductor, the company's phone group, the Mobile eXperience (MX) Business will design the chips internally and then have them fabricated. This is much the way Apple designs its Bionic chips, and Google its Tensor chips.
This leaves an opportunity for Qualcomm to step in as the sole supplier for Samsung's flagship. Of course, Samsung could have gone with a mix of Qualcomm and MediaTek, but it seems like the phone maker has struck a deal for something special.
We'd heard that every Galaxy S23 would use a Qualcomm Snapdragon 8 Gen 2. Then we heard it would be modified for Samsung, and likely overclocked to a faster rate. Now we're hearing there will be specific Samsung branding for the chipset, but nothing else specific about what is different.
There could be no further improvements than clock speed, which could help performance, but might also impact power management and battery life. We will have to test the new devices to see for sure.
3. Will it talk to satellites, and should I care?
While Qualcomm is showing off satellite capabilities for future Snapdragon 8 Gen 2 mobile platform devices, we don't expect the first round of Gen 2 phones will support the capabilities. With Samsung, however, the satellite outlook is unclear.
We've heard rumors that Samsung will partner with Iridium to use the latter's satellite constellation network for messaging and especially the emergency SOS via satellite features that Apple is including on its iPhone 14 family. It's not clear whether basic messaging will be included, with or without a fee.
To pull this off, Samsung could be adding a non-terrestrial network chip directly, or this could be part of the modifications Qualcomm is making to its early Snapdragon 8 Gen 2 for Samsung.
It is less likely that Samsung is using a MediaTek NTN chipset in addition to its Qualcomm modems. We saw the MediaTek chip in action on a mock-up Motorola Defy from Bullitt Group. That phone will have full consumer messaging capabilities on board, not just emergency SOS features. We will wait and see what sort of satellite messaging Samsung supports.
4. What's Bixby doing on my phone?
You may hate Siri, Alexa, or whatever voice assistant you begrudgingly use, but I like Bixby because Bixby can do very specific things that I need. I ask Bixby to "turn on the wi-fi hotspot" and adjust other phone settings. Neither Google nor Apple give the voice assistants granular control over the user interface, but this was always the point with Bixby.
I want to know how Samsung is improving the user interface beyond the touchscreen. Bixby is a great feature for accessibility. I want to know how Samsung is adapting its phones for an aging generation of consumers that are keeping phones longer.
Bixby is also part of Samsung's AI features, and this is a huge area of competition with Google. Will we see more machine-learning adaptations on Samsung? Google is adapting its phone calls, its photo editing, and other exclusive features on its Pixel phones. How is Samsung competing with its own interface on the Galaxy S23? We will find out soon.
5. Will it blend?
I have a Vitamix blender, but I don't plan on blending a Galaxy S23. In all seriousness, I want phones to be much more durable this year. I've been asking for more durability for a long time, but seeing the thin, military-rugged Lenovo ThinkPhone by Motorola, I've realized that durability needs to be the next big thing in phone design.
It is ridiculous that we can drop a $1,000 piece of hardware onto a marble countertop and destroy it completely. There is nothing else I own that is so delicate for such a huge expense, at least nothing I don't keep behind display glass.
A phone shouldn't be designed to resemble artwork if that reduces its durability to the level of blown glass and porcelain. I want to see Samsung, Apple and others focus more on durability, even at the cost of design.
When the Galaxy S23 launches I want to hear Samsung tell me not just about the Gorilla Glass it uses or the brand of aluminum. I want to hear about how the phone has been tested and proven rugged, and I want a promise this phone won't break.
6. Can I get one free? Can I get free stuff?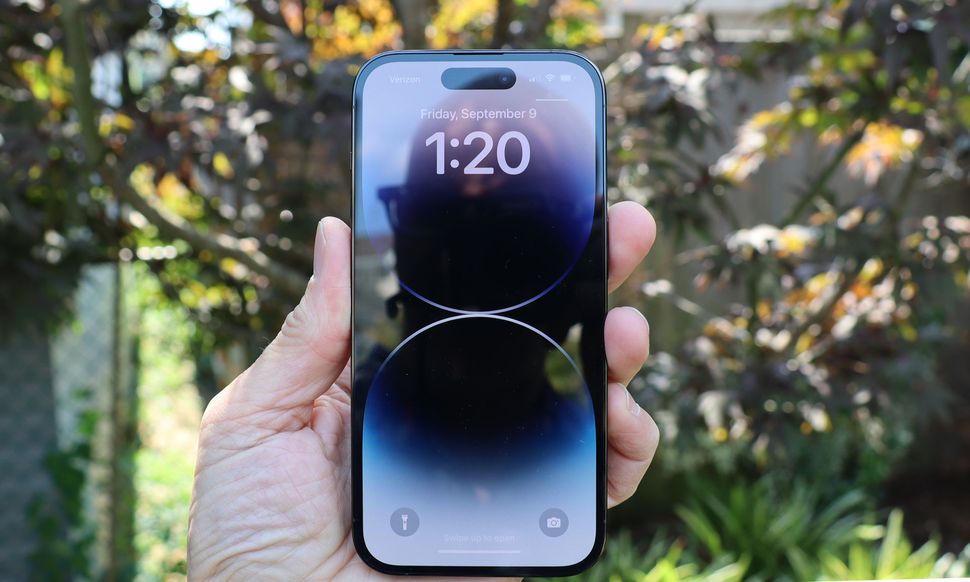 When a phone launches, there are deals to be found. Usually this involves signing a contract agreement, turning over your old phone, and paying far too much for a cellular plan with extras you don't need. Still, free phone, am I right? If you are in need of a new device, we have yet to see the offers.
When the iPhone 14 launched, carriers were ready to capitalize on the holiday season. We saw offers from Verizon and other wireless carriers to get a 'free' iPhone 14 Pro, and these weren't bad if you knew the risks. We also see bonus offers for trade-ins directly to Samsung, even if you're trading an iPhone or other competitor.
There are also bundle offers that usually show up at launch, so it may be a good time to buy a new pair of earbuds as well. We haven't seen leaks of any Galaxy Buds 2 Pro updates to accompany the new phones, not even in the latest colors. That doesn't mean there won't be surprises, and surprises at launch time also mean discounts.
7. Will it explode? (sorry, we have to ask)
Samsung once sold a Galaxy Note 7 phone that was unsafe and required a global recall, the largest in smartphone history. Do a search on Reddit or other forums for old phones with expanding batteries and you'll find too many Samsung phones for comfort.
We have no reason to believe that there will be any danger with Samsung's next phone, but that doesn't mean we can be lax on holding phone makers to task when it comes to our safety. We're holding onto our phones for longer, so we want to make sure they remain safe and reliable, especially when it comes to the battery.
Sign up to receive daily breaking news, reviews, opinion, analysis, deals and more from the world of tech.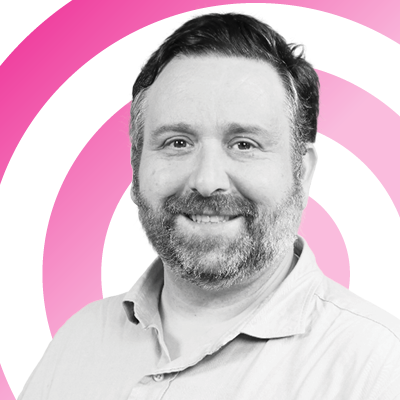 Phil Berne is a preeminent voice in consumer electronics reviews, having reviewed his first device (the Sony D-EJ01 Discman) more than 20 years ago for eTown.com. He has been writing about phones and mobile technology, since before the iPhone, for a variety of sites including PCMag, infoSync, PhoneScoop, and Slashgear. He holds an M.A. in Cultural Theory from Carnegie Mellon University.
Phil was the internal reviewer for Samsung Mobile, writing opinions and review predictions about top secret new devices months before launch. He left in 2017. He worked at an Apple Store near Boston, MA, at the height of iPod popularity. He has been a High School English teacher at Title I schools, and is a certified Lifeguard. His passion is smartphones and wearables, and he is sure that the next big thing will be phones we wear on our faces.