This Amazon deal has Nest Thermostat 3rd Gen for its cheapest price yet
Saving on your energy bill just got cheaper too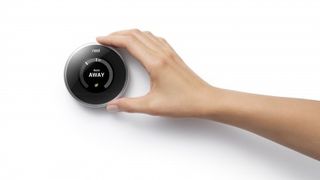 The Nest Thermostat 3rd generation is currently on sale through Amazon prior to Amazon Prime Day 2017, dropping the price from $249 to $198.
It's the lowest price yet: $51 off the Nest Thermostat 3rd generation through Amazon. This deal marks the first time Amazon has sold the 3rd gen Nest under $200.
For people looking to enhance their homes or apartments with improved energy efficiency and temperature management, Nest has become a top pick. The 3rd gen Nest Thermostat learns what temperatures users prefer, learns their schedules, and works to make homes comfortable when people are around while saving energy when no one's home.
The Nest Thermostat also offers users remote control via Wi-Fi, so if a schedule changes, users can pull out their list phone and tell their Nest they'll be home early and want the A/C cranked.
This version of the Nest Learning Thermostat works with Amazon's Alexa, offering users the ability to control their thermostat with by speaking to their . If one morning it's too cold to get out from under the covers, a simple shout to Alexa can get Nest to turn the heat up.
The , and with over 12,000 reviews on Amazon and an average 4.6 stars out of 5, the 3rd Gen Nest appears to be the best iteration yet. With Amazon's deal on the Nest being its lowest ever, and another discount offered on multiple Amazon Echo devices, right now might be the easiest time to get started on a smart home with voice control and efficient energy usage.
For those on the fence, there's rumored to be a next year.
Sign up to receive daily breaking news, reviews, opinion, analysis, deals and more from the world of tech.
Over the last several years, Mark has been tasked as a writer, an editor, and a manager, interacting with published content from all angles. He is intimately familiar with the editorial process from the inception of an article idea, through the iterative process, past publishing, and down the road into performance analysis.