Telstra has announced it's increasing the cost of its mobile plans by as much as AU$6 a month, with the change to take effect from July 4, 2023.
The telco's most affordable plan, called the Basic plan, will soon go from AU$58p/m to AU$62p/m, an increase of AU$4. To compensate, Telstra's raising the amount of data included on this plan, going from 40GB to 50GB each billing period.
Customers on Telstra's Essential and Premium plans are also getting hit with a price hike on July 4. The 180GB Essential plan is going from AU$68p/m to AU$72p/m, while users on the 300GB Premium plan will be slogged with an increase of AU$6 a month – they'll soon pay AU$95p/m for the plan, instead of the current AU$89p/m price.
Swipe to scroll horizontally
Telstra mobile plan changes

| Plan | Old pricing | New pricing | Data included |
| --- | --- | --- | --- |
| Basic | AU$58p/m | AU$62p/m | 50GB (was 40GB) |
| Essential | AU$68p/m | AU$72p/m | 180GB (no change) |
| Premium | AU$89p/m | AU$95p/m | 300GB (no change) |
Why is Telstra increasing its prices?
Telstra says it's upping the cost of its mobile plans due to inflation, in line with the Consumer Price Index (CPI). The telco first did this back in July 2022, when it increased the cost of its plans by up to AU$4, making this the second Telstra price hike in as many years. Telstra says it will continue to review the cost of its phone plans on a yearly basis.
In a post on Telstra's website, group executive Brad Whitcomb said that the telco was aware the price rises will be difficult for some of its customers during the cost-of-living crunch.
"Increasing our prices means we can continue investing in the things that matter for our customers. Things like delivering around 1 million square kilometres more mobile coverage compared to our closest competitor and 24/7 network monitoring to help protect against scams and other malicious activity," Whitcomb said.
If you need financial assistance, Telstra does have options such as flexible payment arrangements, short-term holds on your account and concession rates.
Is Telstra still worth your money?
Telstra was already the most expensive telco among the big three, but its latest price rise makes the mobile provider significantly more expensive than its competition. For example, Optus' cheapest plan is AU$49 and gives you 30GB of data, while Vodafone is arguably the best value for money at AU$45 for 40GB each month.
While Telstra will soon be offering 50GB a month on its cheapest plan, there's no point paying for data that you don't need. A report published in December 2021 by the Australian Competition and Consumer Commission (ACCC) found that the average mobile user in Australia only uses 11.8GB of data a month, and while that figure might have crept up, we think it's fair to say that 50GB could be overkill for most people.
We've compared Telstra, Optus and Vodafone by the cost per gigabyte, and found that you'd pay AU$1.24 per gigabyte with Telstra, AU$1.63 with Optus or AU$1.13 Vodafone. By this measure, Vodafone is the clear winner.
What Vodafone lacks though is the same wide-reaching coverage that Telstra offers, particularly in regional and rural areas. Thankfully, there are still more cost effective options for Aussies who need a network like Telstra's to get reception where they live and work.
There are a number of smaller telcos, known as Mobile Virtual Network Operators (MVNOs), which resell access to parts of Telstra's 4G and 5G networks. They include Belong, Boost Mobile, Mate and Woolworths Mobile, just to name a few. In our best SIM-only plans guide, our recommendation for getting on the Telstra network for cheap is Mate.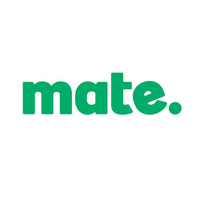 Mate | 22GB data | No lock-in contract | AU$1p/m (first 3 months, then AU$25p/m)
You can currently get on part of the Telstra network for just AU$1 thanks to Mate. You'll have to sign up before May 31 to lock in this deal, and if you do, you'll pay just AU$3 for your first three months. After that, your monthly bill will increase to AU$25p/m ongoing, and you'll get 22GB of data to burn through. You don't get access to Telstra's 5G network on this plan, but if that's something you want, you can move up to Mate's 32GB plan for AU$30p/m.
Total minimum cost is AU$1 | Total cost for first year: AU$273 | Yearly cost after discount: AU$360
More Telstra network alternatives