Best Now TV shows: great Now TV shows available on Sky's streaming box
Best Now TV shows
Now TV has been a revelation for Sky. Its arrival in 2012 meant a whole host of programmes that used to be strictly tethered to a satellite dish could be enjoyed without a contract. Now anyone can now enjoy Sky, as long as you have a broadband connection that can stream movies and TV shows.
The box is cheap – really cheap. You can get one for under around £20 and it comes with a (limited) free subscription to either the service's movies, sports or TV offerings.
Sky now has two box options for Now TV. There's this Now TV box to entice you to take up its non-contract shenanigans. Or the new Now TV Smart Box that marries both non-contract streaming and Freeview channels.
We're here to tell you about the best Now TV shows available if you buy the monthly Entertainment Pass. Unlike Netflix or Amazon Prime Instant Video, Sky's shows tend to disappear a little quicker due to rights issues, but don't fear – we will keep this list of the best Now TV shows constantly updated so you always know what's available when you buy your monthly pass.
And if you don't fancy anything, don't forget to regularly check back as new content becomes available through the service.
Check out the rivals...
Best Amazon Prime Instant TV Shows: 50 to choose from
Best Netflix TV Shows: 50 of the best
Atlanta
Donald Glover wrote, starred and produced this superb show about the music scene in Atlanta. The first seasons charts the rise of two cousins as hip hop artists, trying make something of themselves. The show is what you should expect from Glover. It's smart, funny and a fitting looks at being black and middle class in America. Unfortunately season 2 is going to be delayed as Glover is set to play a young Lando in the upcoming Han Solo movie. As excuses go, that's one of the best we have heard.
Seasons on Now TV: 1
The Affair
The Affair is not what it seems. At all. It starts off as a half-decent melodrama following writer Noah (Dominic West) and his family as they go on vacation to Montauk in Long Island. There Noah falls for local waitress Alison Lockhart (Ruth Wilson). She's married, he's married and, well, things spiral out of control. The reason The Affair is compelling viewing is because it holds a mirror up to the affair in question. We get differing points of view, from both Noah and Alison. The same scenes play out but clothes change, dialogue changes, even settings change as they remember their sides of same the convoluted story. The first season is essential viewing but the conceit is stretched somewhat for the second and third season - it's still great fun, though.
Seasons on Now TV: 3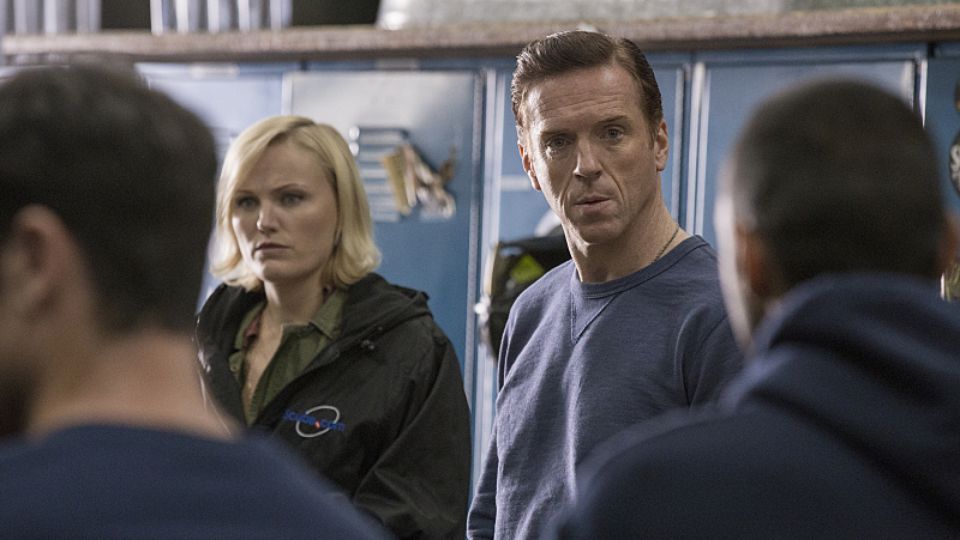 Billions
It's not often that you root for a billionaire hedge fund manager, but Damian Lewis' likeable performance in Billions means you get behind the rich guy - even if his methods of making money may be on the dubious side. Lewis is Bobby Axelrod a hedge fund manager that is being pursued by Paul Giamatti's Chuck Rhoades for insider trading. The whole things is an effortless watch and endlessly entertaining.
Seasons on Now TV: 2
The Blacklist
James Spader. That name should be enough to get you watching The Blacklist. The actor – who lent his voice to Avengers: Age of Ultron – is fantastic in this show. Only an actor of his calibre could portray playfulness in a character who at his heart is a cold, sadistic megalomaniac. The premise is simple: Red (Spader), one of the FBI's Most Wanted, hands himself in with the caveat that he has information on hundreds of other criminals – information he uses to twist the FBI around his malicious little finger. While the supporting cast isn't quite up to Spader's magnificence, this is one of the more enjoyable shows on Sky at the moment.
Seasons on Now TV: 3
Blindspot
Blindspot has one of the best premises we've ever heard of from a TV show: a heavily tattooed, naked woman is found in Times Square, New York, with no recollection of who she is or how she got there. It sounds so mysteriously tantalising, right? What ensues is a crime drama all about the twists and turns the FBI go on that are inspired by the intricate maps of ink on Jane Doe's skin. It may not be award-winning, but has plenty of fans.
Seasons on Now TV: 3
Britannia
Britannia is splitting audiences, but if you can't hold for the new series of Game of Thrones, Britannia may fill that fantasy-shaped hole in your viewing calendar.
It's Thrones made by Brits, essentially, and though it claims to have its roots in historical accuracy (it follows the Roman invasion and occupation of Britain during the Iron Age), it is very much from the George R. R. Martin school of storytelling. Expect buckets of blood, lots of sexy human flesh and a fair amount of never-would-have-actually-happened fantasy magic nonsense thrown in too.
Camping
Julia Davis is fantastic at creating uncomfortable comedy and that's exactly what she has done with Camping - a show centred on a group of people who go camping together. Davis is sublime as lady Fay, a sex-mad girlfriend of one of the group who is going through something of a midlife crisis. But it's Vicki Pepperdine's Fiona who wins the show. Her portrayal of a moaning, mean and controlling wife is one of the scariest things seen on TV.
Series on Now TV: 1
Criminal Minds
Criminal Minds has been going strong for 13 seasons, all of which you can stream on Now TV. It's a US police crime drama. We know what you're thinking. There are loads of them, right? Well, Criminal Minds is a little different because it's driven by a team who catch criminals based on high-paced, smart and really damn fascinating behavioural profiling. If you like your dramas laced with more intelligence than action, this is for you. The great thing about Criminal Minds is you can dip in and out of the seasons and still find it really entertaining. Sure you might be a little confused by the ongoing plots and character development, but most episodes have self-contained mysteries.
Seasons on Now TV: 13
DC's Legends of Tomorrow
DC's Legends of Tomorrow is well and truly cashing in on our ongoing superhero obsession. The series is based on some of DC's most interesting characters beyond the obvious choices, like Batman and The Joker. The line-up includes DC heroes like Atom, Firestorm, Captain Cold and Hawkgirl. If you're a fan of The Flash and Arrow, it's definitely worth giving this show a spin because they're all set in the same fictional universe.
Seasons on Now TV: 3
Deadwood
Swearier than Delia Smith at a Norwich game, Deadwood is a show that may have been short-lived but it will linger a long time in the memory. From the golden age of HBO programming, Deadwood stars a never-bettered Ian McShane as saloon owner Al Swearengen - even his name is sweary - and Timothy Olyphant as the sheriff of Deadwood Seth Bullock. Over three seasons, and set some six months after Custer's last stand, life (and death) in Deadwood is laid bare.
Seasons on Now TV: 3
The Enfield Haunting
There's jump scares aplenty in this adaptation of the 'true story' of a house in London in the Seventies that was subject of a vicious haunting. The cast is pitch perfect, with Timothy Spall as the sympathetic paranormal inspector and newcomer Eleanor Worthington-Cox as one of the children affected by the poltergeist. While the show doesn't scrimp on accusations that the hauntings were faked by the children, it does hit hard with its scares - think Paranormal Activity by way of EastEnders.
Seasons on Now TV: 1
The Flash
The Flash is the best superhero show on television. Yes, that includes all of the Marvel entities. It's the best as it's the truest to the comic books, has a fantastic Flash in the form of Grant Gustin and scripts that add real pathos to all of the characters - even when they are fighting giant gorillas.
Season one sets the story arcs up well, while season two intricately plots the events leading up to season 3, which starts with the famous comic-book series Flashpoint.
Seasons on Now TV: 2
Fortitude
The most expensive Sky show in history is also one of its most divisive. Many love the slow, snow-strewn plot that keeps you guessing right till the end but others were expecting something a bit more action packed - given much of the pre hype was all about polar bears versus humans. Take it as what it is meant to be, though - a crime drama in the Scandinavian mould, sprinkled with supernatural elements - and there is a lot to love. And anything with Michael Gambon as an angry drunk man will get our attention.
All 10 episodes of Season 2 are also available on demand.
Seasons on Now TV: 2

Gomorrah
The first season of Gomorrah - based on the fantastic true expose of the Sicilian Camorra crime empire by Roberto Saviano - was a brilliant, brutal look at what it means to be a gangster in Sicily. It showed a world that was far away from Godfather romanticism but never really proved a hit to audiences. The second season of the show has changed this, with Gomorrah picking up acclaim from anyone who's seen it.It's a show that's just as epic in scope as The Wire and we can't wait to see where further seasons take it.
Seasons on Now TV: 2
Grey's Anatomy
Grey's Anatomy, the super popular US medical drama series that never seems to end, follows the lives of residents, interns and attending physicians as they work their way up the ranks to become fully-fledged doctors. Although the series is named after Gray's Anatomy, a classic human anatomy textbook, the show explores bigger themes than just medicine, as well as delving into the personal lives and relationships of the characters. That's probably one of the reasons why it's won so many awards over the years, has such a dedicated army of fans and is one of the longest running scripted shows on primetime US TV.
Seasons on Now TV: 14
Guerrilla
With a cast that stars Frieda Pinto and Idris Elba and a writer who's an Oscar winner thanks to 12 Years A Slave, you would have expected Guerrilla to be talked about more. But it seems to have gone under the radar. This is a shame, as the show about the rise of black power in the UK in the '70s is a great watch.
Hannibal
There's been a glut of cult movies made into TV shows (Fargo and Psycho are also now TV favourites), but Hannibal is the best there is. The most surreal show since Twin Peaks, Hannibal weaves the mythos of Hannibal Lector effortlessly with dream-like imagery and superb acting. While Hugh Dancy's Will Graham is a little one note, Mads Mikkelsen as Lector makes the character his own, complementing Anthony Hopkins' portrayal rather than making you pine for it. The third and unfortunately final season delves both into Hannibal's younger years and the exploits of the book Red Dragon – so there's no better time to catch this superb series.
Seasons on Now TV: 1 (season 3)
The Leftovers
The Leftovers is bleak. Like really bleak. It begins a little after a Rapture-like event, where a number of people in the world have simply vanished and focuses on the lives of those, well, leftover. Adapted for the screen by Lost's Damon Lindelof, The Leftovers may have a similar Lost-like ensemble approach to its storytelling but that's where the similarities end. The Leftovers is much more real and while this takes time to getting used to it's more than worth it.
Also, the second series is one of the best series of television we have ever seen, so there is that. Catch up now before the third and final series disappears from Now TV.
Seasons on Now TV: 3
Modern Family
Modern Family has been consistently hilarious for six seasons now, using The Simpsons' method of showing good ol' family values through, well, good ol' family dysfunction. Every episode hits the spot. The writing is Emmy award-winning and the acting too, even if the central idea that the Dunphy/Pritchett family is being filmed for a documentary wears a little thin after a while. This is one of Sky's biggest shows and for good reason, too.
Seasons on Now TV: 8
Moone Boy
Chris O'Dowd has never been better than in this fantastic sitcom, loosely based on his life in Ireland. He stars as Sean, the imaginary friend of Martin Moone, a kid growing up in the '80s. Filled with some fantastic comedy – mainly from Ian O'Reilly who plays Padraic in the show – and more heart and pathos than you would normally find in a 30-minute sitcom, Moone Boy is as good a coming-of-age tale as you will find anywhere.
Seasons on Now TV: 3
Penny Dreadful
The last time famous characters from Victorian gothic literature got together on the screen it was for the laughable adaptation of The League of Extraordinary Gentlemen. Even the genius words of Alan Moore couldn't make that work. So, when Bond scribe John Logan announced he was doing a similar thing with Penny Dreadful, we were sceptical. But it really works. Everyone from Frankenstein's monster – who is finally as poetic as he is in the novel – to Dorian Gray have been given a revisionist spin that makes this series both scary and entertaining.
Seasons on Now TV: 3
Portrait Artist of the Year
If you've got just a passing interest in art, then Portrait Artist of the Year is guaranteed to hook you in. Each episode sees a number of professional and amateur artists take on a portrait challenge. The race is then on for them to create the best portrait, so you'll get a great insight into their process, how they work and how well (or not so well) they cope with painting under pressure. The show would stand up if that was all there was to it, but what makes it even more interesting is that each person sitting for their portrait is someone famous or notable, so you get to hear more about them and their story in amongst all the paint talk. It's like reality TV for those who prefer a quiet wander round Tate Britain as opposed to a mad one in an Essex nightclub.
Seasons on Now TV: 4
Rick and Morty
Rick and Morty creators Justin Roiland and Dan Harmon have created a hit TV show out of a concept that on paper probably shouldn't work: darkly funny, animated, adult science-fiction. The story follows cynical and anarchic scientist Rick Sanchez as he goes on a series of out-of-this-world (in every sense of the phrase) adventures with his grandson Morty. It's gross, laugh out loud funny and a refreshing take on sci-fi world building that's drummed up a huge deal of interest and army of fans over the past few years.
Seasons on Now TV: 1
Supergirl
The first long trailer was ridiculed for looking like a rom com, but Supergirl has proved its critics wrong and over the course of two seasons has show itself to be one of the best superhero shows on television. Melissa Benoist is fantastic as Kara Zor-El, playing her just on the right side of innocent, while the inclusion of a certain other superhero in season 2 could have been a bad idea but it has really made Supergirl, well, fly.
Seasons on Now TV: 1
The Trip To Spain
We are now into the third series of The Trip and it shows no signs of wear and tear - it's still as funny and effective as it was when they originally went around the UK eating good food. Mostly ad-libbed and full of meta musings, The Trip is essentially a showcase of Steve Coogan and Rob Brydon's talents and thanks to the astute direction of Michael Winterbottom, it's a brilliant watch.
True Detective
True Detective is a series that will frustrate. The first season is superb; a sweaty American backwoods whodunnit that flits between present day and the past. In both timezones the leads - Matthew McConaughey and Woody Harrelson - are mesmerising and even if the poetic ending doesn't match the quality of the rest of the season, it still rounds off a marvellous watch. Then there's the second season. Plodding, aimless, pretentious, but still annoyingly watchable.
Seasons on Now TV: 2
Twin Peaks
Twin Peaks is the greatest, strangest season of TV spread over two seasons. The show is both beautiful and grotesque, simple and convoluted. The premise is simple: some FBI agents come to the sleepy town of Twin Peaks to investigate the murder of Laura Palmer but the way the tale is told through both dreamscapes and fairly ordinary soap opera musings makes it unmissable. Created by David Lynch and Mark Frost, the series was eventually hamstrung by annoying TV execs forcing the murderer to be revealed mid way through the second season, but this doesn't detract from the complete brilliance of a show that was way ahead of its time.
And, just as promised, 25 years later we have Season 3 of the show. Almost stripped of the playfulness of the first two seasons, this third slap of Twin Peaks is much darker and even more convoluted - think Fire Walk With Me. It's also brilliant and brings back a number of the original cast.
Seasons on Now TV: 3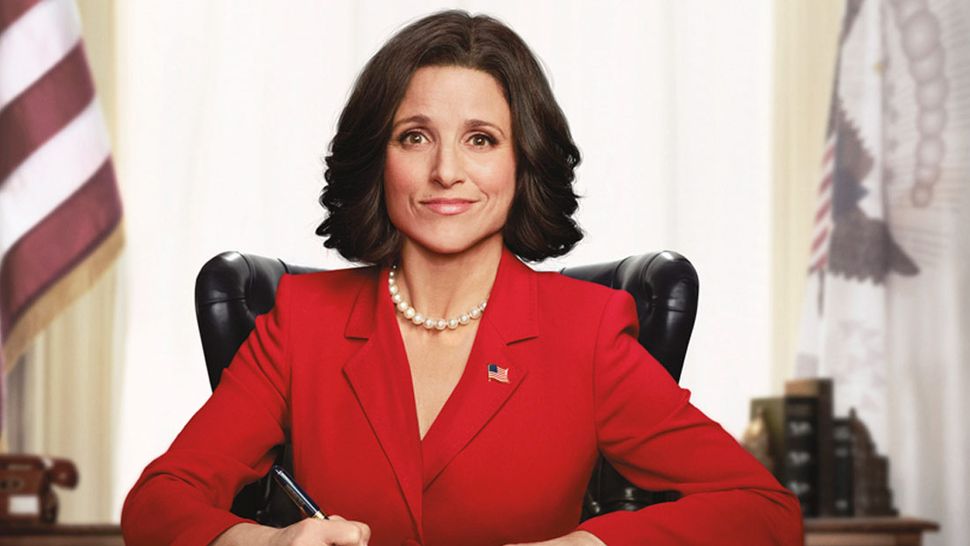 Veep
US politics isn't really that funny at the moment, given the current incumbent of the President's chair. So, thank the world for Veep - an hilarious look at US politics and a bumbling vice president. It's The Thick Of It, US style. While there's no Malcolm Tucker to add the swears, every character has a potty mouth and a quick quip and six series in it's just as good as ever.
Seasons on Now TV: 5
The Walking Dead
The Walking Dead has long been one of the most popular and addictive shows to sink your teeth into. But if you're a fan and want to rewatch all 8 seasons, or you're keen to catch up after avoiding the scary, apocalyptic drama for so long, then you'd better act fast. All 8 seasons of the award-winning zombie show are available on NOW TV, and consistently top the service's Most Popular list, but will only be available to stream until 27 March 2018.
Seasons on Now TV: 8
The Wire
The Wire requires patience, an eye for detail and a half-decent knowledge of Baltimore street slang. While you may not have the last thing down pat, it will help understanding the nuances in what is one of the greatest series in television. Each season stands alone, offering up a slice of Baltimore. Over five seasons these slices overlap and coincide, bringing characters together from all walks of American life. You have drug dealers who are well educated, drug users whose morals are stronger than the upper echelons of the police department. There's corrupt politicians, teachers who are trying to turn around failing schools, despite everything conspiring against them, and journalists trying to make sense of what is going, by making their own stories up along the way. It's big, brave storytelling that's Dickensian in its scope and it's utterly fantastic.
Seasons on Now TV: 5