Now TV is one of the most feature packed streaming service out there, and if you're looking for a cheap deal on the box or brand new Now TV Stick then we've got some excellent Now TV offers for you. If you're after broadband too, Now TV has some tempting Now TV and broadband deals.
One this page you'll find the latest prices on the newest hardware, the Now TV Stick, along with any remaining bargains on the older Now TV Box and Now TV Smart Box, the later of which includes a freeview tuner so you can watch live TV as well as keeping up with on-demand and streaming services (but not Netlix or Amazon).
We've also searched high and low for the best Now TV pass deals for new and existing members. You don't need a Now TV Stick or box though as there are apps on loads of devices like smart TVs, tablets or your PS4/Xbox One. Often the best deals can be had by buying an old box that has several months of the service included as a Now TV voucher pass - even if you already have a box.
So whether you're looking to equip your TV with the Now TV box, or you're just looking for a cheap way to get another few months of the service, read on for our best Now TV offers. Alternatively, have you considered a jam-packed Sky TV deal instead?
The latest Now TV offers and discounted passes
Fresh Now TV offers are live now, marking an ideal opportunity to check out why people are joining the excellent Now TV subscription service in droves. Chances are, you already have a device with capable of running the Now TV app (tablets, gaming consoles, Smart TV etc), but if you don't, you can get a cheap Now TV plug-in box or stick in our price comparison charts below or buy one directly from Now TV with prices starting at just £14.99.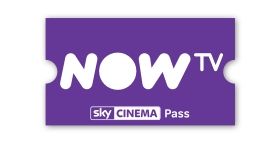 Save up to 50% on Sky Cinema passes
Sky Cinema on Now TV grants you access to the same movies as a regular Sky deal for a fraction of the cost. Right now you can watch Wonder Woman, Star Wars: The Last Jedi, Murder on the Orient Express, Daddy's Home 2 and more. Note: this offer is for new customers only and expires September 27th.
Now TV Cinema and Entertainment 6 month passes for £51 (save over 50%)
Today's offer on this double bundle marks a saving of over 50%. So if you want one of the most up-to-date collections of movies and TV shows in the UK, this is the Now TV deal for you.
View Deal
Now TV Stick deals
This is the newest member of the Now TV hardware family and maybe the best yet. It's certainly excellent value for money at such a low price. Most purchase options from our price comparison chart now include a Now TV Entertainment or Cinema pass too to get you going. The Now TV Stick simply plugs into an HDMI slot on your TV and comes with a remote control that supports voice-commands and search too. So yes, very similar to the Amazon Fire TV Stick, but a fair bit cheaper. If you don't want it with any passes, it's currently cheapest direct from Now TV at just £14.99.
Now TV box deals
The Now TV box is a cheap and easy way of getting your TV equipped with a variety of streaming services. At its core the box is a modified Roku streamer, but it's been focussed more around Sky's streaming service. Unfortunately this means you won't be able to stream from competing services like Netflix and Amazon Prime, but the box is cheap enough that this shouldn't be too much of an issue. Check out the best prices for the Now TV box below.
Now TV Smart Box deals
If you want to combine your Now TV box with a freeview tuner, then the Now TV Smart Box is for you. We were impressed when we tried out the box for ourselves. It's a great all-rounder, and consolidates your existing boxes into one neat package. Check out the best prices for the Smart Box below.
Now TV pass deals
If you've already got a Now TV box, or another device that can stream the service (such as a Roku player or a Chromecast) then all you need is a Now TV pass to get subscribed to the various streaming packages offered on the service.
There are currently four passes available for Now TV; Entertainment, Sky Cinema, Kids and Sky Sports. These are available for subscription periods as short as 1 day (for Sky Sports), or as long as a month.
Ironically, the cheapest way of getting your hands on cheap passes is often to get them bundled in with a Now TV box, but you can also find passes available.
We've compiled a selection of the best deals around for each pass below.
Now TV entertainment pass
The Now TV entertainment pass gets you access to Sky Atlantic shows like Westworld, Tin Star, The Blacklist, Billions and more. The three-month pass is a popular option and is generally available for around £15. It's a good option for anyone looking for discounted Now TV passes, especially as the monthly price went up by £1 in August, raising the price to £7.99 a month.
Now TV Sky Cinema pass (aka Sky Movies pass)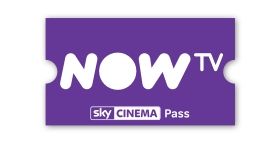 If you're more interested in film than television, then the Now TV Sky Cinema pass is the subscription for you. With this you'll get access to a huge quantity of movie releases, and a surprising number of them are relatively recent. We do sometimes see some seriously cheap Now TV offers for two-month entertainment passes in our comparison chart feed below. So be sure to have a quick look there too.
Now TV Sky Sports pass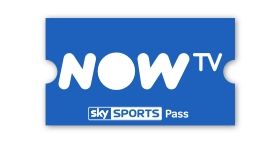 Sky has recently rebranded a bunch of its Sky Sports channels. Gone are the numbers, instead we have names that give a better description of what they'll be showing most of the time.
There are now 10 channels, that's more than before, but you don't have to pay anything extra. The refreshed lineup includes Sky Sports Premier League, Sky Sports Football (for Football League, La Liga and more), Sky Sports F1, Sky Sports Cricket, Sky Sports Golf, Sky Sports News and Sky Sports Mix. Other sports are covered in the two variety channels, Sky Sports Action and Sky Sports Arena. Sky Sports Main Event will be the place for the biggest live events of the day. Naturally there are some shiny new logos.
At £33.99 a month, the Sky Sports pass is the most pricey of all the Now TV subscriptions. There are cheaper options though. You can get a day pass for £7.99 and a one week pass for £12.99 direct from the Now TV site. These temporary passes won't auto-renew either, so don't worry about rolling into a fresh purchase when they expire. You can also get some pass deals in the comparison chart below.
Now TV kids pass
At just £3.99 a month, the Kids pass is the cheapest of the Now TV subscriptions, and as such it takes some beating. As things stand, the cheapest way to get the subscription is to buy it from Now TV directly at the link below.
See this deal: at Now TV