Sprint dropping iPhone 4 in-store sales as iPhone 5 launches
Out with the old, in with the new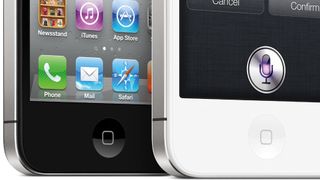 With the impending retail launch of the iPhone 5, older models will become increasingly harder to find, as Sprint reportedly revealed it'll stop carrying the iPhone 4 in its retail shops.
An internal store document from Sprint was leaked to 9To5Mac, stating that the carrier would discontinue the iPhone 4 on Sept. 21.
"iPhone 4 will be removed from Planogram on 9/21/12," the document read, while also informing employees that more information would be coming soon.
Sept. 21, this Friday, is the same day the iPhone 5 is set to appear in retail stores run by Apple, Verizon, AT&T, select certified Apple resellers, and Sprint.
iPhone 4 only available online
A Sprint spokesperson has confirmed to TechRadar that the carrier is not discontinuing availability for the iPhone 4, which will still be available to order through Sprint's online store.
"iPhone 4 will become a Web only device effective on Sept. 21," a Sprint spokesperson said. "We will certainly still be selling it."
While Sprint stores may not be the best place to find the iPhone 4 anymore, they may be your best bet to find the new iPhone 5 at launch, with both AT&T and Verizon selling out of stock and pushing back shipping dates on new orders.
Those who may be behind on the iPhone curve and interested in an upgrade from the 3GS will be happy to see significant price cuts on Sept. 21, with the 16GB iPhone 4S down to $99 and 8GB iPhone 4 down to a rock bottom $0 with a two-year contract.
Via 9To5Mac
Sign up to receive daily breaking news, reviews, opinion, analysis, deals and more from the world of tech.